AI is breaking new ground every day, and the future of customer experiences or optimizing business processes will be AI-powered. So, with the AI revolution holding treasure troves of data, it is no doubt that business leaders wish to harness AI power to gain a competitive edge.
The excellent news is—Artificial Intelligence-as-a-Service (AIaaS), a blend of the SaaS business model with AI services, can bring greater efficiencies at an affordable cost.
AIaaS can help app entrepreneurs harness the power of cloud-based solutions. Are you ready to power ahead with AIaaS? We've put together significant facets in this insightful AI as a Service guide. 
What is AIaaS?
Artificial Intelligence as a Service (AIaaS) is a variety of AI tools (often APIs). Here, third-party vendors offer such tools through off-the-shelf solutions. AIaaS allows companies to adopt and implement AI solutions without significant investment and with lower risk.
Yes, that's right, AI solutions have been costly in the past due to:
Machines are massive and costly
Short supply of developers, which spells hefty pay demands
Companies have insufficient data for research and analytics
Enter AI-as-a-Service; with cloud services, AI is no more accessible, and companies can gather and store unlimited data.
Today, AI provider platforms offer several styles of machine learning (ML) and AI. The providers provide various solutions that suit an organization's AI needs. So, organizations need to evaluate features and pricing and choose the one that is the best fit.
Moreover, AI cloud offerings, including Amazon Machine Learning, Microsoft Cognitive Services, and Google Cloud Machine Learning, help organizations with possible solutions for their data.
Businesses have the excellent opportunity to try the algorithms and services of various providers, which allows them to evaluate and find what works for the companies, allowing them to make scaling decisions.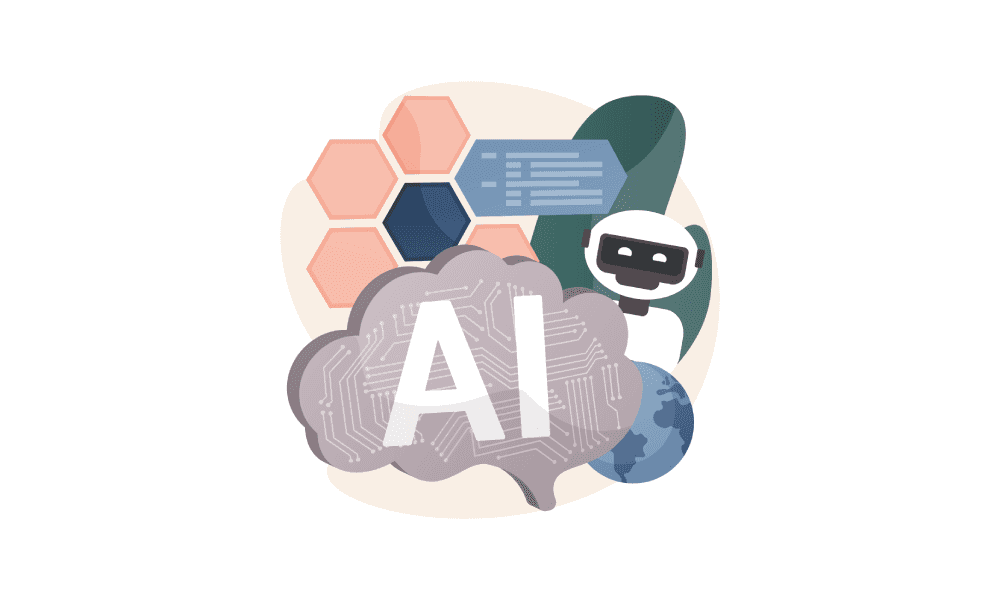 If you, too, are wondering about scaling, here are some exciting statistics that can help:
For businesses who haven't still thought of adopting AI, you will soon. International Data Corporation (IDC) expects worldwide spending on AI to increase from $50.1 billion spent in 2020 to over $110 billion by 2024.

According to Technavio, experts predict that the global artificial intelligence-as-a-service (AIaaS) market will grow by $14.7 billion from 2021 to 2025.

In this context, only $12 billion was spent in 2017, which means global spending is expected to have increased almost tenfold in about seven years.

Moreover, all this spending comes from many places, including big enterprises. Flexera recently highlighted the wide-scale adoption of AI:

28% of enterprises are experimenting with AI/ML
46% of enterprises are testing or planning to experiment with AI/ML
Key takeaway: It is evident that AI and ML are on most organizational radars today. The bottom line is that around half of all enterprises are expected to be using the technology in the next few years.
Also Read: Leveraging GPT-4 and The OpenAI API: A Guide for Businesses
Different Types of AIaaS
With various types of AI services, one can choose the one that fits the business needs well. It would be a great idea to look at pain points and solutions that allow easy integration.
Plus, it would always help adopt a solution that does not require deep prior knowledge to start using AIaaS. Let's quickly look at some popular types of AIaaS solutions.
1. Bots
Developers need to place a lot of effort into making chatbots a success story. The conversational interface can easily be a failure; however, an engaging chatbot with AI algorithms can simulate human conversation. A delicate blend of NLP and ML capabilities can help understand user queries and offer much-needed responses.
Today, bots are creating waves in customer care. They help reduce first-time response rates and boost customer satisfaction. Moreover, with automation, routine tasks can be avoided, saving agents valuable time and the ability to shift their focus to more complex tasks.
Europe's fastest-growing parcel company, InPost, recently reported that they automate as many as 92% of the millions of customer conversations they handle each year through leveraging a chatbot.
Yet another example is Microsoft's XiaoIce, an AI chatbot success story (along with GPT-3); it is one of the leading-edge bots. Moreover, with its market presence, in 2021, it touched a $1B valuation.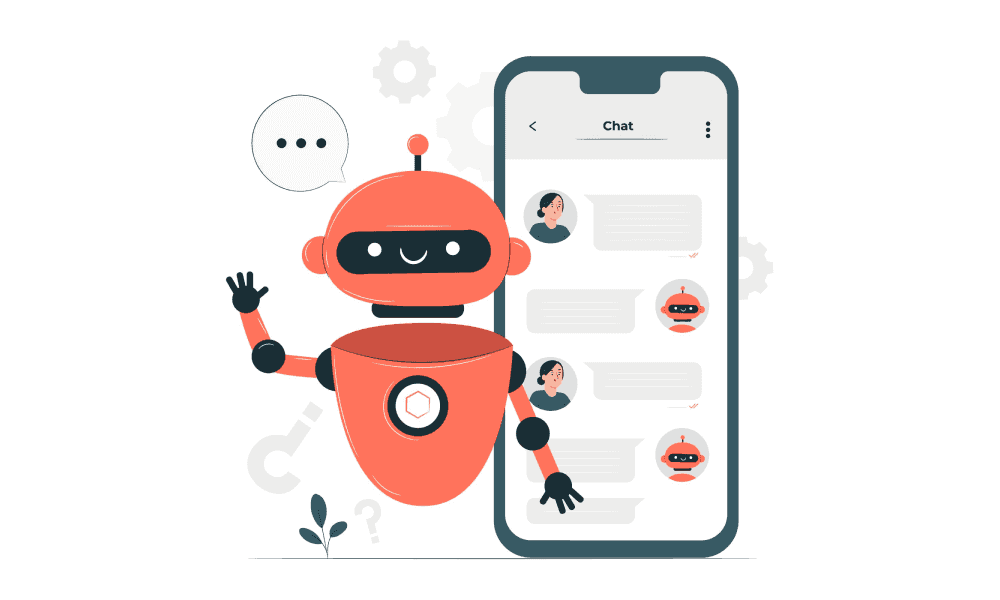 2. Application Programming Interface (API)
AIaaS solutions offer exciting APIs, which are a way for services to communicate with each other. APIs act as an intermediary, allowing two pieces of software to interact.
Today, APIs for Natural Language Processing allow sentiment analysis. Plus, they can extract entities from text, among other tasks. When offered as a part of 'as a service,' APIs can be adopted and implemented right away, and developers need to write only a few lines of code. Some options for APIs include:
Computer Speech and computer vision
NLP
Knowledge mapping
Emotion detection
Translation
Search
3. Machine Learning
ML and AI frameworks are popular tools that developers use to build models. Plus, find patterns in large amounts of data, make predictions, and streamline processes.
ML is associated with big data but often has other uses, as these frameworks help build machine learning tasks without the need for the big data environment.
With AIaaS, businesses will find it easy to adopt ML technology. One can use pre-trained models or customized tools to suit their specific business needs. And all that, too, without prior ML expertise.
Benefits of AIaaS
Businesses need to make the most of the AI revolution, and one step is to invest in disruptive technologies, including AI, to enjoy that competitive edge.
So, is AI development the answer for all businesses? You're right! It isn't!
Even though 79% of executives all over the globe observe that AI can have transformative effects making jobs more accessible and more efficient, there are still challenges to AI implementation. Keep reading, as we will cover critical challenges shortly. However, first, let's look at some benefits.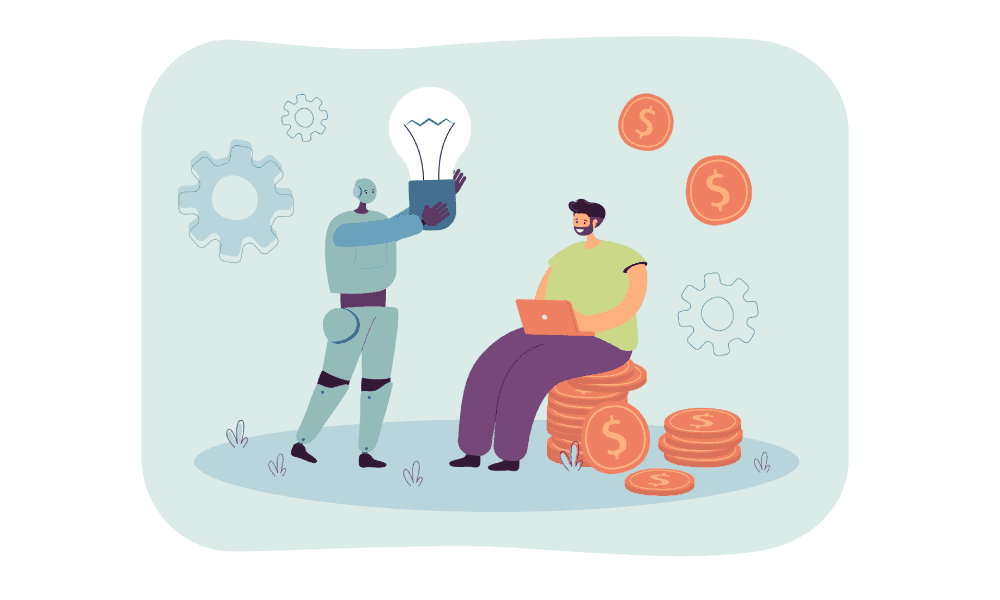 1. Lesser Need For Sophisticated Coding (tech) Skills
AI experts are in huge demand on the one hand, and on the other, there is a shortage too, and in such a scenario, AIaaS can come in very handy.
AIaaS offers a platform where one does not need expert AI-skilled developers around. All you need to do is introduce a layer of no-code infrastructure. The facet offers a stunning turnaround for businesses.
2. Cost Reduction
One of the significant advantages of Artificial Intelligence as a Service is that it reduces costs, including the development of AI solutions. Plus, one can enjoy transparency in prices, so businesses will be paying for only what they require, as AIaaS allows you to pay per usage.
3. Speed
With the added advantage of cost reduction, AIaaS helps save time spent developing AI solutions. The innovative approach helps to expedite AI projects.
4. High-tech Infrastructure Available
With AIaaS, it is now easier to access strong and fast GPUs needed to implement AI and ML models. Access to high-tech infrastructure is welcome, especially as most SMEs don't have the necessary resources and time to develop solutions in-house.
Moreover, with AIaaS being customizable, businesses get the opportunity to build a specific task-oriented model.
5. Usability
It is excellent to get an open-sourced platform that can be modified easily. However, if there are challenges to installation and development, it defeats the entire purpose. AIaaS is an excellent solution that offers facets that are completely ready to use. Moreover, process owners can adopt and implement AI software without any formal training.
Developers can explore end-to-end ML services, including pre-built models and custom-created models. Plus, there are drag-and-drop interfaces for reduced complexity. The best part is that business leaders can now get their ML projects started within hours without experts.
6. Scalability
AIaaS is an excellent option for businesses that wish to scale. It is perfect for tasks that require some level of cognitive judgment and where the job itself does not have much value addition.
7. Customization
We've never heard of businesses with identical goals! Yes, you're right; goals are always business-specific. So, with varying natural goals, AIaaS can be fine-tuned to map to the business, data, or project's needs.
Also Read: How Generative AI Tools Can Solve Top Business Challenges
Common Challenges of AIaaS
Some challenges of AIaaS are:
1. Data Privacy and Security
With the work-from-anywhere model due to the COVID pandemic, businesses need to be cautious of data usage and security mechanisms.
There are also critical facets such as data privacy legislation such as GDPR and CCPA and the expiration of the US/EU data privacy shield, which compel businesses to be careful with their data.
In such scenarios, using privacy-enhancing mechanisms and technologies such as encryption and data masking can help keep enterprise data safe.
2. Vendor Lock-in
Imagine you are using a different API, which uses other response formats. You may think it is easy to switch; however, the various response formats and changing APIs require some effort.
Moreover, end-to-end ML services or even ML components are harder to switch tools because the developer team needs to familiarize themselves with them. All these facets lead to vendor lock-in, where firms need to understand the pain points of switching between competing products.
3. Data Governance
It's critical for companies in highly regulated industries to limit data storage in the cloud. Companies in banking and healthcare may face limitations in leveraging AIaaS.
4. Long-run Costs
On the one hand, AIaaS solutions allow businesses to set up quickly at an affordable cost. However, long-run costs could be high, and companies need to weigh both short and long-term costs before making significant AIaaS investments.
5. Efforts For Bug-free Implementation
Yet another concern is implementing the AIaaS software, which may not be bug-free. And the implementation requires a lot of effort for a seamless and successful transition.
Notable AIaaS Examples
Let us look at some pertinent examples.
1. MonkeyLearn
MonkeyLearn offers an exciting AIaaS platform with ready-to-use sentiment analysis tools. The AI platform makes text analysis simple through intuitive, no-code tools.
Businesses on the lookout for customized models can start their journeys with a pre-trained version, where one can include a survey analyzer to classify customer feedback by topic. Plus, it is easy to build customized machine-learning models to detect sentiment, keywords, and more in a simple point-and-click interface. The models can also be easily integrated into other apps.
Finally, businesses can look forward to running models in MonkeyLearn Studio to create powerful dashboards and gain actionable insights. Here is an example of the Survey Analysis Dashboard.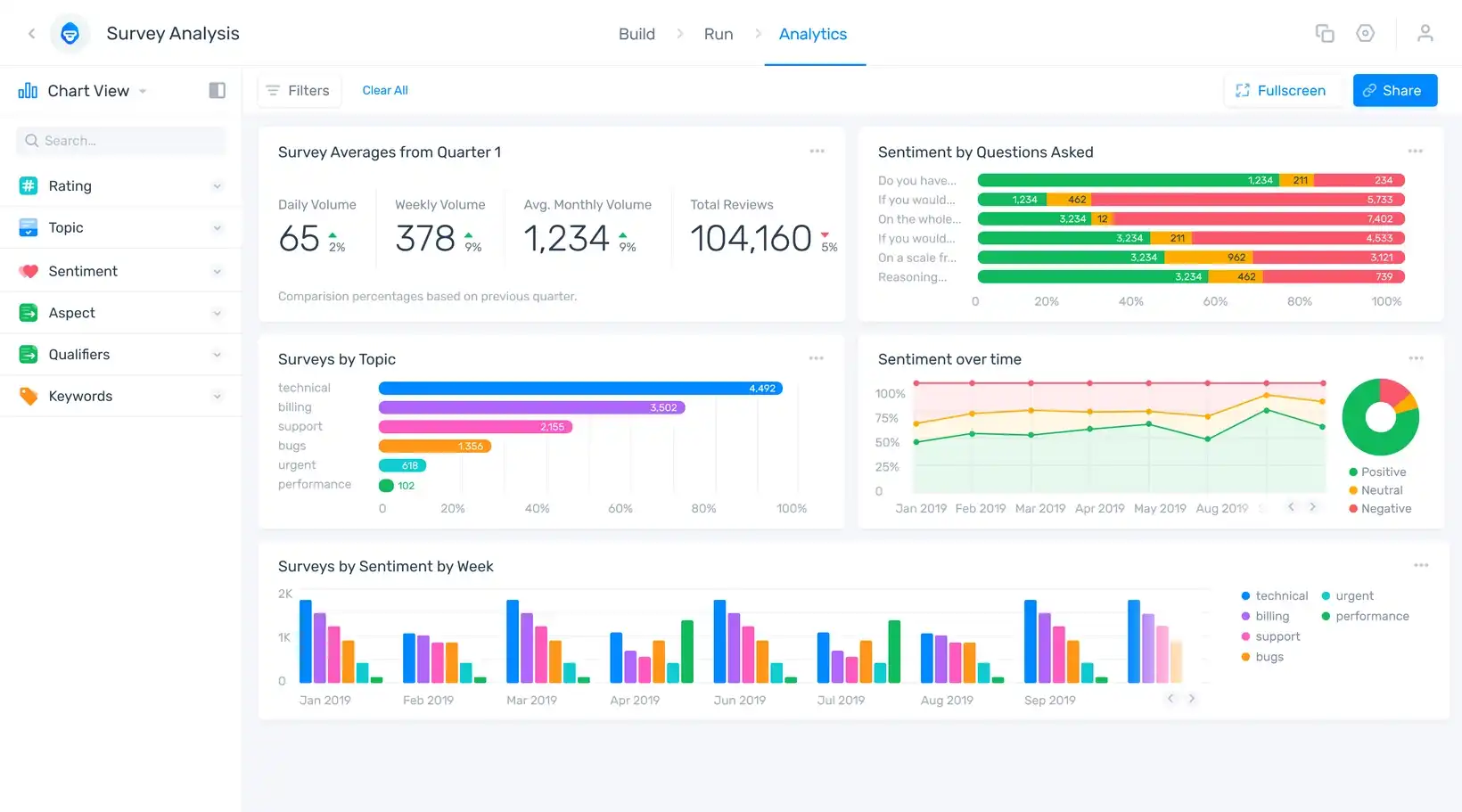 Image 1: MonkeyLearn's Survey Analysis Dashboard (Source)
2. IBM Watson
IBM has a proven approach with its AIaaS offerings. And IBM Watson hosts a suite of AI tools that helps companies with a holistic approach to achieving a radical competitive edge.
Businesses can choose from several pre-built applications, such as Watson Assistant (to build virtual assistants) and Watson Natural Language Understand (to perform advanced text analysis tasks).
Moreover, no prior expertise is needed in machine learning or data science. And developers can use IBM Watson Studio to build, train, and deploy machine learning models across any cloud.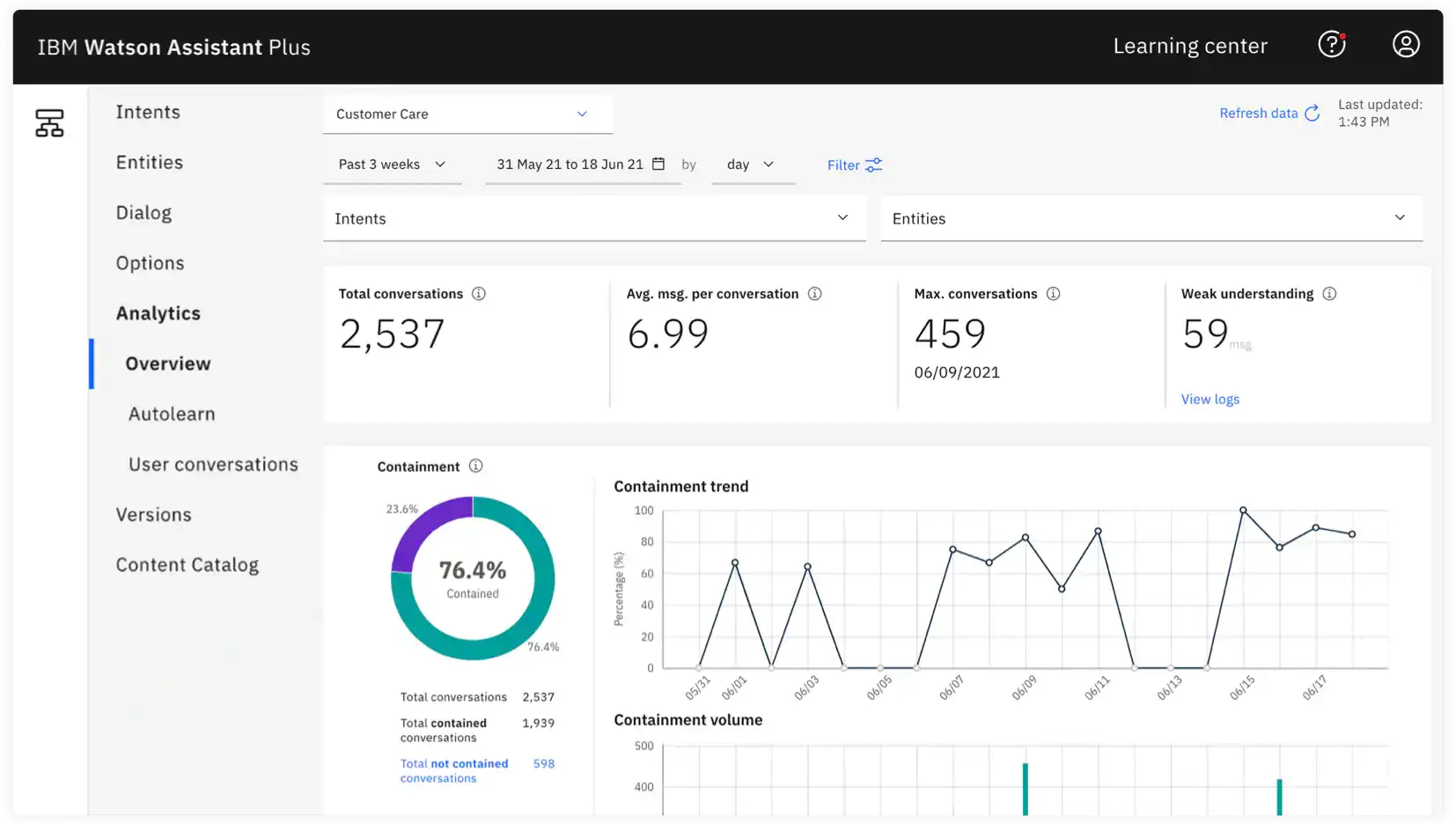 Image 2: IBM Watson Assistant Plus (Source)
3. Microsoft Azure
Yet another exciting example is Azure AI, Microsoft's public cloud computing platform. The platform offers a trove of AI and ML solutions for developers.
Developers would love to explore Azure Cognitive Services to discover different AI capabilities (such as computer vision or text extraction) and add to the apps using APIs. One can also explore the Azure Bot Service, which allows you to intuitively build any bot, from a Q&A bot to your own branded virtual assistant.
4. Google Cloud ML
Businesses can look out for Google Cloud ML Engine for innovative ML products and services, which is Google's AI platform. The platform helps companies to create and deploy machine learning projects.
Developers can take out time to explore AutoML, which can train custom machine-learning models for text analysis, image classification, translation, and more. It allows easy visualization of the datasets to see how your model works using a "what-if tool" and metrics to assess performance.
An exciting advantage of using this platform is that one can easily integrate models with all the Google Cloud ecosystems.
Wrapping Up
Ultimately, AI as a Service can optimize your business processes and boost customer experiences. Plus, your business has a higher chance of delivering a meaningful impact with AIaaS.
If you haven't thought of accelerating digital adoption, the metrics post-pandemic are just right to implement digital and AI solutions. Is your business ready for the outcomes AIaaS can deliver? Think and act.
Implement AIaaS Solutions with Imaginovation
The industry is in awe of AIaaS, and if you want to make the most of the solutions, you must have a successful implementation. Artificial Intelligence as a Service will be bigger than you think, and you can partner with us for a seamless performance.
We are an award-winning mobile app development company in Raleigh with incredible experience in developing mind-blowing digital stories. Let's talk.