Application Development
Emerging Tech
Translating innovation to sustainable business growth.
Emerging Tech

Consulting
We provide expert guidance in harnessing the power of cutting-edge technologies. With Imaginovation's experts, you can confidently embark on this path, seamlessly integrating advancements like AI, blockchain, IoT, and more into your business strategies.
Our
Process
We've spent years mastering our process to manage projects efficiently and create winning results. Imaginovation specializes in dynamic design and agile methodologies. Here's how we do it.
Digital Solutions Driven by
Emerging Technologies.
Emerging technologies transform the way we work, interact with others, and live our daily lives. In a digital business world that evolves by the second, the solutions of yesterday rarely meet the challenges of tomorrow. Imaginovation helps companies embrace digital change proactively, rather than reactively.
Artificial Intelligence

Internet of Things

Augmented Reality

Virtual Reality

Blockchain
Artificial Intelligence
Artificial intelligence – once a work of science fiction – is now a key ingredient in today's business landscape. Imaginovation works closely with forward-looking brands to turn their futuristic visions into profitable realities. Let our AI app development experts guide you to the next level.
Machine Learning
Natural Language Processing
Business Intelligence
Chatbot Development and Integrations
Object Recognition & Deep Learning
Let's Discuss Your Project
Kick Off

Your Project.

Your end goal with an enterprise website should be to stand out from the crowd – not conform to the masses. Partnering with Imaginovation gives you that edge with the industry's finest designers and developers.
01
FAST, RESPONSIVE COMMUNICATION
Good communication is essential in any partnership. You can always contact our team with any questions, ideas, or concerns and we'll get back to you with meaningful answers.
02
DEDICATED DESIGNERS & DEVELOPERS
You aren't just another number in a spreadsheet when you work with Imaginovation. You work with professionals who are dedicated specifically to your project.
03
AGILE APPROACHES FROM A TO Z
Our team closely follows the proven Agile methodology. We have created our own Agile project management program to keep everyone organized and on-task to meet all deadlines.
04
TRANSPARENT, COLLABORATIVE PROCESSES
We want our clients to feel they are in the driver's seat at all times – we're your time-tested vehicle with built-in GPS guiding you to your destination.
Our Thinking in
Action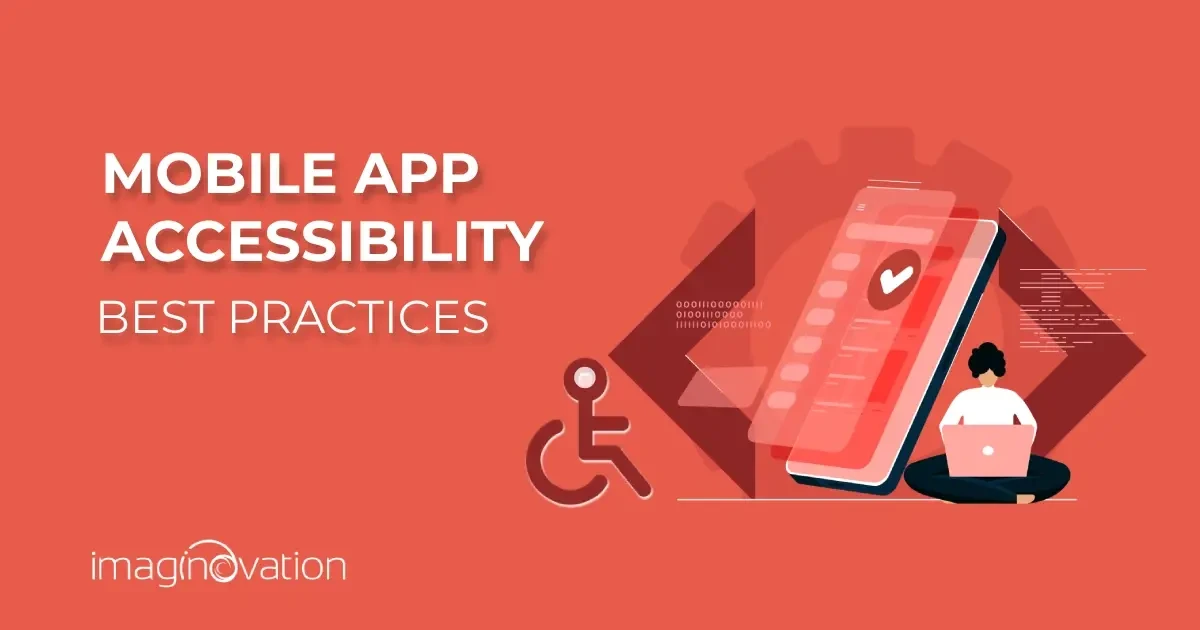 Dec 1 2023
Getting Started with Mobile App Accessibility: Best Practices & Checklist
Mobile apps are designed to make people's lives simpler. But when your mobile app has accessibility issues, it can have an adverse impact on…
Read more >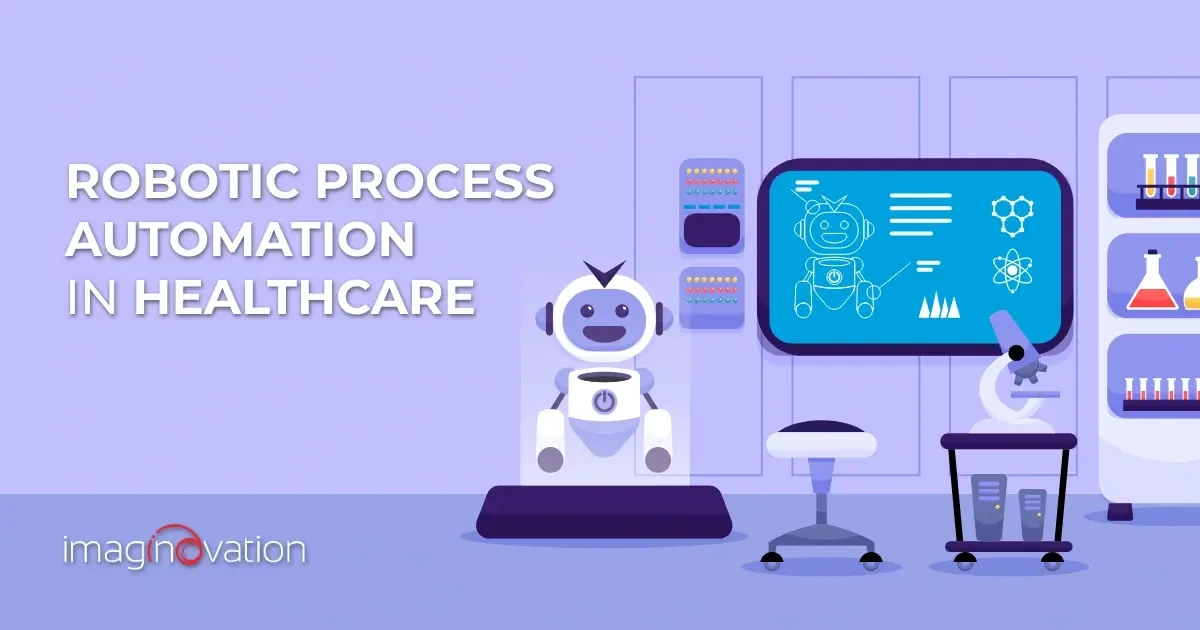 Nov 28 2023
Robotic Process Automation in Healthcare: Benefits, Challenges, and Use Cases
Today's healthcare landscape is ridden with redundant processes. Plus, there are high operating costs, high patient volumes, and healthcare…
Read more >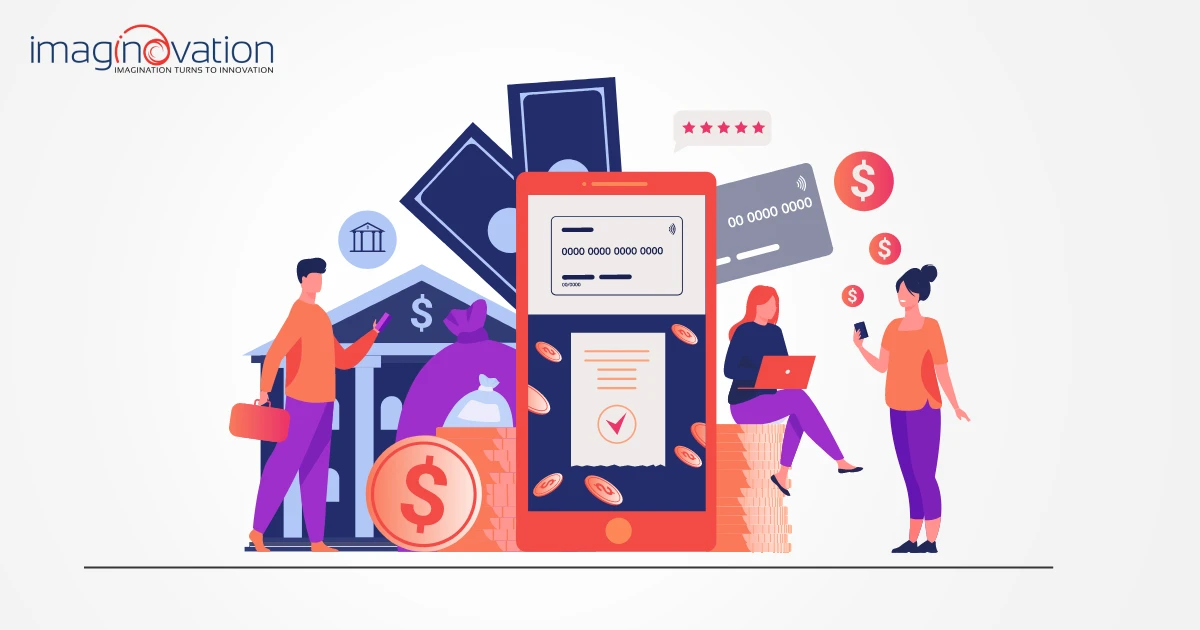 Nov 25 2023
Fintech App Development: A Step-by-Step Guide for 2024
Fintech (financial technology) is one of the hottest technology sectors these days.  From online shopping to mobile bank transactions…
Read more >
View All Posts
Frequently Asked
Questions
What is the long-term strategy with emerging technology?