Application Development
Mobile Development
Transforming your vision into app excellence
Mobile Development
Services.
The journey from idea to a fully functional mobile app can seem long and complex. At Imaginovation, we bridge that gap with seamless execution. Our award-winning team is seasoned in transforming ideas into robust and visually captivating mobile experiences for a spectrum of businesses.
IOS APP DEVELOPMENT
Specializing in iOS, Imaginovation delivers apps that masterfully combine stellar design with top-tier performance, ensuring your presence in the Apple ecosystem stands out.
ANDROID APP DEVELOPMENT
Navigating the diverse Android landscape, our experts craft apps that not only excel in function but also thrive on the competitive Google Play Store.
CROSS-PLATFORM APP DEVELOPMENT
Want an app for both iOS and Android? We've got you covered. Our team creates unified solutions, ensuring consistent, high-quality experiences on all devices.
UI UX DESIGN
More than just aesthetics, we prioritize the entire user journey. Imaginovation ensures every interaction in your app is intuitive, engaging, and user-centric.
WEARABLES AND EMBEDDED APP DEVELOPMENT
As wearable tech gains traction, we're here to place you at the forefront. From smartwatches to fitness bands, our apps ensure your brand resonates on every device.
MAINTENANCE AND SUPPORT
Post-launch, our commitment remains. We offer dedicated support, updates, and enhancements, ensuring your app remains at the pinnacle of its game.
Other Mobile App Development Services

We Offer
Proof Of Concept (Poc) And Consultation Services
Mobile App Migration Services
Mobile App Modernization
Advanced AOSP custom development
Cutting-edge AR/VR Mobile App Solutions
Mobile App Consultation and POC Development
Industries We Serve
Our mobile app development expertise encompasses a broad spectrum and is not limited to:
Healthcare
Revolutionize medical care with innovative apps. Whether it's managing patient records, tracking medications, or telehealth services, we tailor solutions to fit your unique healthcare needs.
FinTech
Imagine a world where finances flow effortlessly. We help businesses develop the future of financial transactions, from digital wallets to stock trading platforms.
Retail
From seamless shopping interfaces to smart inventory management, our custom retail app development solutions enhance the retail experience, making it more engaging and user-friendly.
Manufacturing
Streamline production lines with technology. We build mobile applications that boost efficiency in operations, from supply chain management to on-the-fly quality control.
Logistics
We help logistics companies build apps that tackle the challenges of shipment tracking and route optimization, ensuring that every delivery is just in time.
Our
Process
Our process is a blend of expertise, collaboration, and innovation, tailored to ensure every automation solution seamlessly fits your business needs.
STRATEGY MEETING
Each custom web app development project starts by learning about your vision for the web app. This is where we'll critically assess your ideas, long-term & short-term goals, as well as the path to getting there.
PRODUCT ROADMAP
Once the strategy is set, the product owner will translate our collective vision into a concise roadmap. The purpose is to provide an overview of the project requirements.
RELEASE PLAN
We create a high-level timeline for when the web app can be rolled out. Agile projects typically include multiple releases, and we'll help you prioritize the most important functionalities to focus on for the first launch.
REVIEW SPRINTS
After each sprint, our team will review completed items and showcase the progress we've made to you. Our process is fueled by your feedback – and this is your opportunity to share your thoughts, ideas, and any changes as we navigate through the development process.
DAILY STANDUP
Our web app developers meet every day for "standups". This is where we review all the completed work from the previous day and determine our next steps. You are more than welcome to join these daily standups to get a better idea of where we are in the project.
SPRINT PLANNING
Our team will determine everything that needs to be done and the estimated timeframe known as "sprints". We'll schedule bi-weekly sprint planning meetings to review everything with you.
SPRINT RETROSPECTIVE
Continuous improvement is at the core of the Agile methodology. Our team will review each sprint and assess what happened, what we learned, and how we can improve to make the next sprint better than the last.
Our
Engagement Models
Fixed Cost Development Model
Achieve clarity and predictability with our Fixed Cost Development Model, tailored for projects with well-defined scopes. Benefit from a single price point and timeline for your complete project lifecycle.
Agile Development Model
Embrace flexibility and iterative progress with our Agile Development Model. This model allows for ongoing adjustments and prioritized feature deployment, ideal for dynamic projects with evolving requirements.
Kick Off

Your Project.

Your end goal with an enterprise website should be to stand out from the crowd – not conform to the masses. Partnering with Imaginovation gives you that edge with the industry's finest designers and developers.
01
FAST, RESPONSIVE COMMUNICATION
Good communication is essential in any partnership. You can always contact our team with any questions, ideas, or concerns and we'll get back to you with meaningful answers.
02
DEDICATED DESIGNERS & DEVELOPERS
You aren't just another number in a spreadsheet when you work with Imaginovation. You work with professionals who are dedicated specifically to your project.
03
AGILE APPROACHES FROM A TO Z
Our team closely follows the proven Agile methodology. We have created our own Agile project management program to keep everyone organized and on-task to meet all deadlines.
04
TRANSPARENT, COLLABORATIVE PROCESSES
We want our clients to feel they are in the driver's seat at all times – we're your time-tested vehicle with built-in GPS guiding you to your destination.
Our Thinking in
Action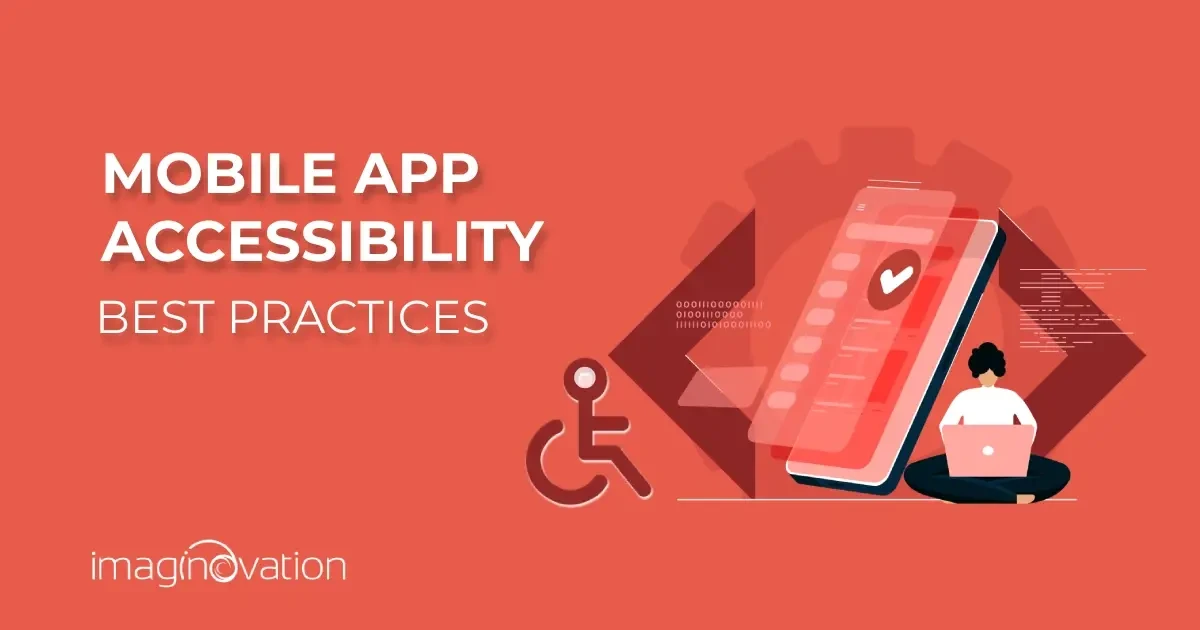 Dec 1 2023
Getting Started with Mobile App Accessibility: Best Practices & Checklist
Mobile apps are designed to make people's lives simpler. But when your mobile app has accessibility issues, it can have an adverse impact on…
Read more >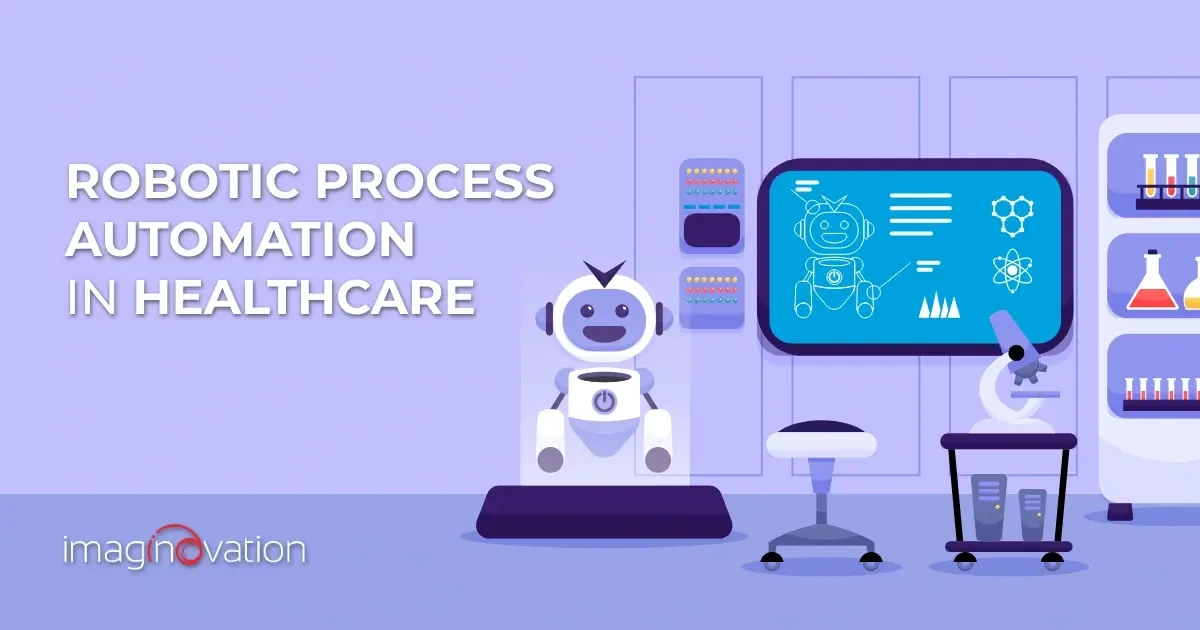 Nov 28 2023
Robotic Process Automation in Healthcare: Benefits, Challenges, and Use Cases
Today's healthcare landscape is ridden with redundant processes. Plus, there are high operating costs, high patient volumes, and healthcare…
Read more >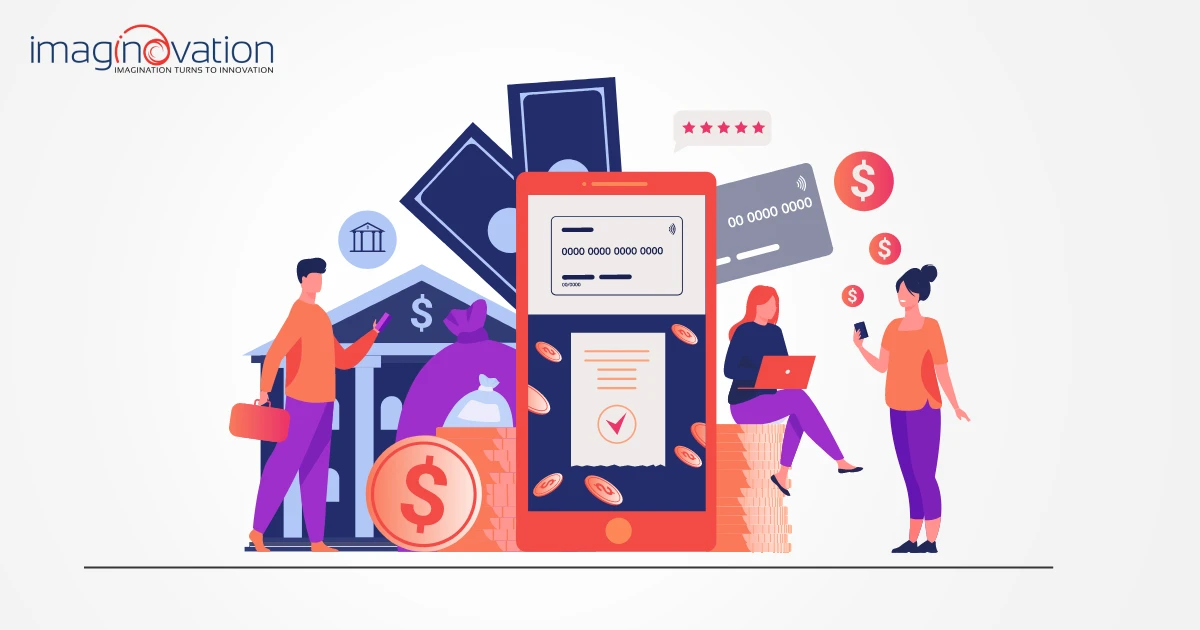 Nov 25 2023
Fintech App Development: A Step-by-Step Guide for 2024
Fintech (financial technology) is one of the hottest technology sectors these days.  From online shopping to mobile bank transactions…
Read more >
View All Posts
Frequently Asked
Questions
How long will it take to build and launch my app?
How do I receive an accurate cost and timeframe for my app project?
Can we connect our existing web systems/tools/websites/CRM to newly built apps?
Can you deliver my project quicker if needed?
Do you have a question that isn't listed here?