Imaginovation: A
Future-Facing

App Design and Development Company

Pushing Digital Standards with Every Project
Who is
Imaginovation?
Founded in 2011, Imaginovation is a premium custom application development company based in beautiful Raleigh, NC. Technology has been our lifelong passion – and we love working with the latest and greatest gadgets on the market. This passion has been the catalyst for each strategy we build for our clients to revolutionize the way they do business.
Team
Experience
We work with clients one-on-one to develop cutting-edge applications, backed with experience in state-of-the-art technologies and frameworks.
9.2
19
300
Mission
We set out on our journey to drive the power of both imagination and innovative technology through customer-centric applications. Our spark to create the best of the best is ignited by our people, passion for technology, and seamless execution.
At Imaginovation, we know we're not the perfect software developer for everyone – and believe us, that's a good thing. We work on a value-based business model to ensure our clients get the very best solutions designed for the long haul.
We've found that businesses achieve their highest potential with custom solutions crafted for them, and only them. Our goal is to make this a reality with exceptional software, enterprise-level websites, and mobile applications.
Shared Values:
Customer-First
Accountability
Efficiency and Reliability
Passion
People-First
Flawless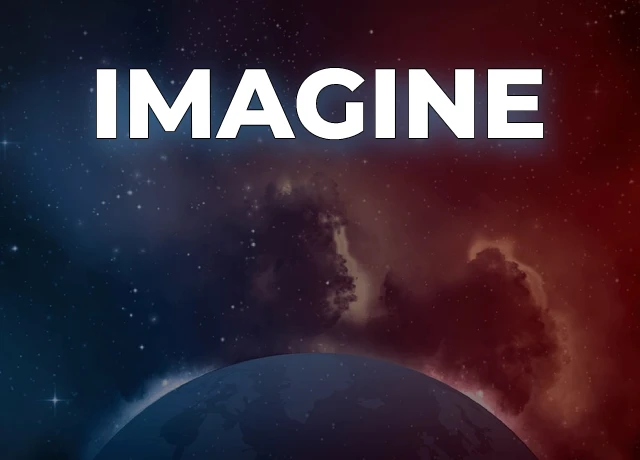 The Story

Behind the Business

Imaginovation all started with a Craigslist ad. Needless to say, we came from humble beginnings.

Two friends and brothers-in-law - Pete Peranzo and Michael Georgiou - launched Imaginovation as Co-founders back in 2011 with a mission to provide innovative custom technology solutions to struggling businesses. Fast-forward to today, - Imaginovation has built its reputation as an award-winning web development company with over 20+ full-time employees.

Imaginovation is not your typical app development company. Our outside-the-box leadership and unique approach to projects has not gone unnoticed. Our Co-founder Michael Georgiou has been featured in top publications like Forbes, Entrepreneur, VentureBeat, Foundr, Goalcast, Business.com, and Search Engine Journal.

He also runs a successful podcast called Tales from the PROS interviewing top business and thought leaders around the world. You can check out the inspirational stories from innovators in the industry, including Neil Patel, Sean Stephenson, John Rampton, Evan Carmichael, Jay Baer, and many more.
Process
We are agile. Agile project management is a proven iterative development approach that values human communication and feedback, adapting to change, and producing working results. It improves collaboration and empowers you as our client to decide how the project is built with our team.
A Dedicated
Team Model
Our dedicated team model allows us to produce high-quality applications within the expected timeframe and with utmost transparency. With a dedicated team model, clients get complete control over all the stages of development.
The clients receive a ready-to-go product along with the product technical specifications, designs and mock-ups, and intellectual property rights.
Here's how our dedicated team model benefits our clients:
More flexibility
Focused approach and increased adaptability
Increase in empowerment
Provides more control to clients
Fast-paced development and delivery
Continuous integration
Effective collaboration and consistent communication
Our
Leadership
Our forward-thinking and empathetic leadership style drives our company's strategies and success. Imaginovation's leadership team brings in a great deal of domain expertise and works hand-in-hand with clients in building solutions that create a positive business impact.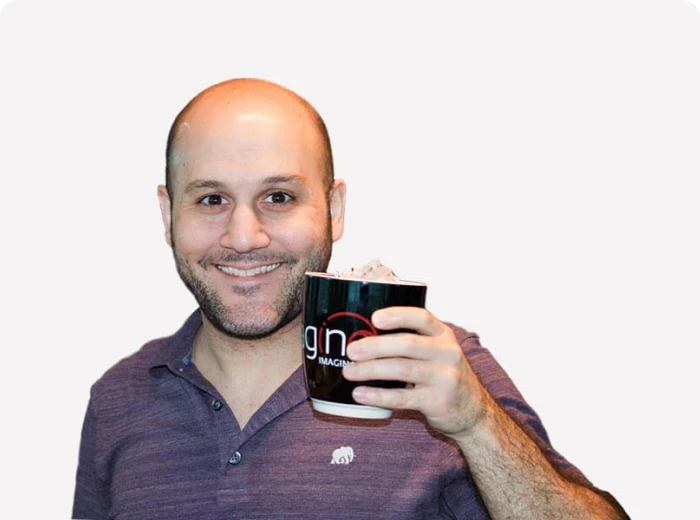 Michael Georgiou
Co-Founder
Michael Georgiou is the Co-founder at Imaginovation, as well as the podcast host for Tales from the PROS. He mainly oversees the marketing, sales, and branding initiatives as well as the creative direction at Imaginovation.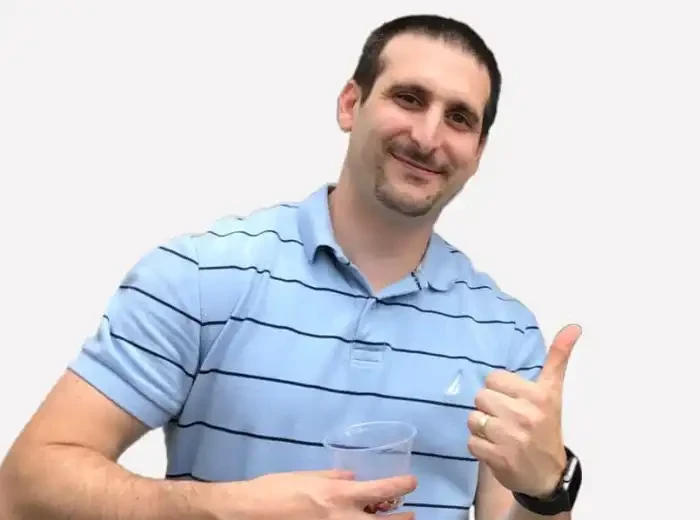 Pete Peranzo
Co-Founder
Pete Peranzo is the Co-founder at Imaginovation. He is a results-driven individual with more than 20 years of experience in the IT and software industry. Pete is responsible for overseeing Imaginovation's overall business strategy and direction.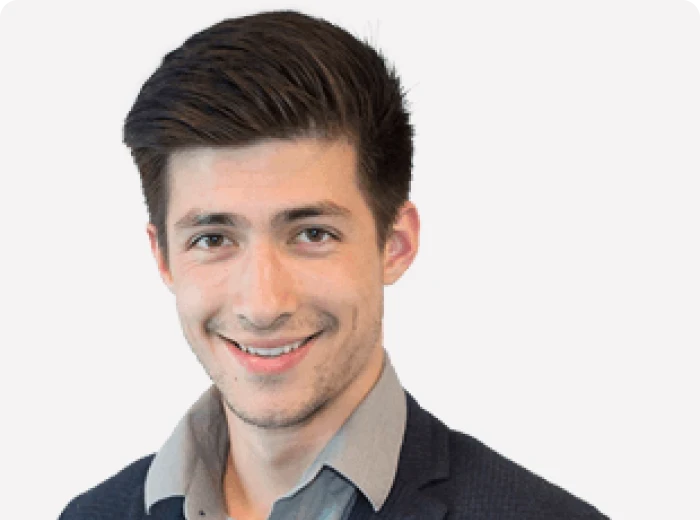 Zach Bruno
Director of Project Management
Zach is a Director of Project Management at Imaginovation. He is the Agile Mentor at Green Hope High School where he provides coaching on Agile project management. At Imaginovation, he oversees all the client projects, and manages design and development teams.
Are you ready to take your business technology to the next level?
IT'S NOT ONLY ABOUT WHAT WE DO, IT'S MORE IMPORTANTLY ABOUT OUR
PEOPLE

, OUR

PASSION

, AND OUR

EXECUTION
(Co-Founder)
Tales from the
PROS Podcast
Tales From The PROS is a 5-star reviewed business storytelling podcast network of Imaginovation. In this podcast, Michael has interviewed people such as Evan Carmichael, David Meltzer, Neil Patel, Brandon Steiner, Jay Baer, Chris Do, Rand Fishkin, Sean Stephenson, and many more authority figures, authors, founders, and successful entrepreneurs.
The goal of this podcast is to provide positive, honest, and inspirational content to the world through the minds of people that have so much valuable knowledge to offer.