These days, business runs through apps. Food and groceries are delivered right to the door, and there is always a car to take you wherever you need to go. Game-changing apps are the future, and here at Imaginovation, we are a part of that future.
Our award-winning team of designers and developers work every day to make apps and websites that change the way you achieve business success. We are excited to announce that Clutch named us a top developer in North Carolina in a recent report!
"We are very honored to be included in the list of Best US Development Companies, as this helps to ensure our credibility in the market."
– Michael Georgiou, Co-founder and CMO at Imaginovation
Who is Clutch anyway? They are a Washington DC based B2B market research firm that works to connect businesses to service providers across the world through verified reviews and ratings.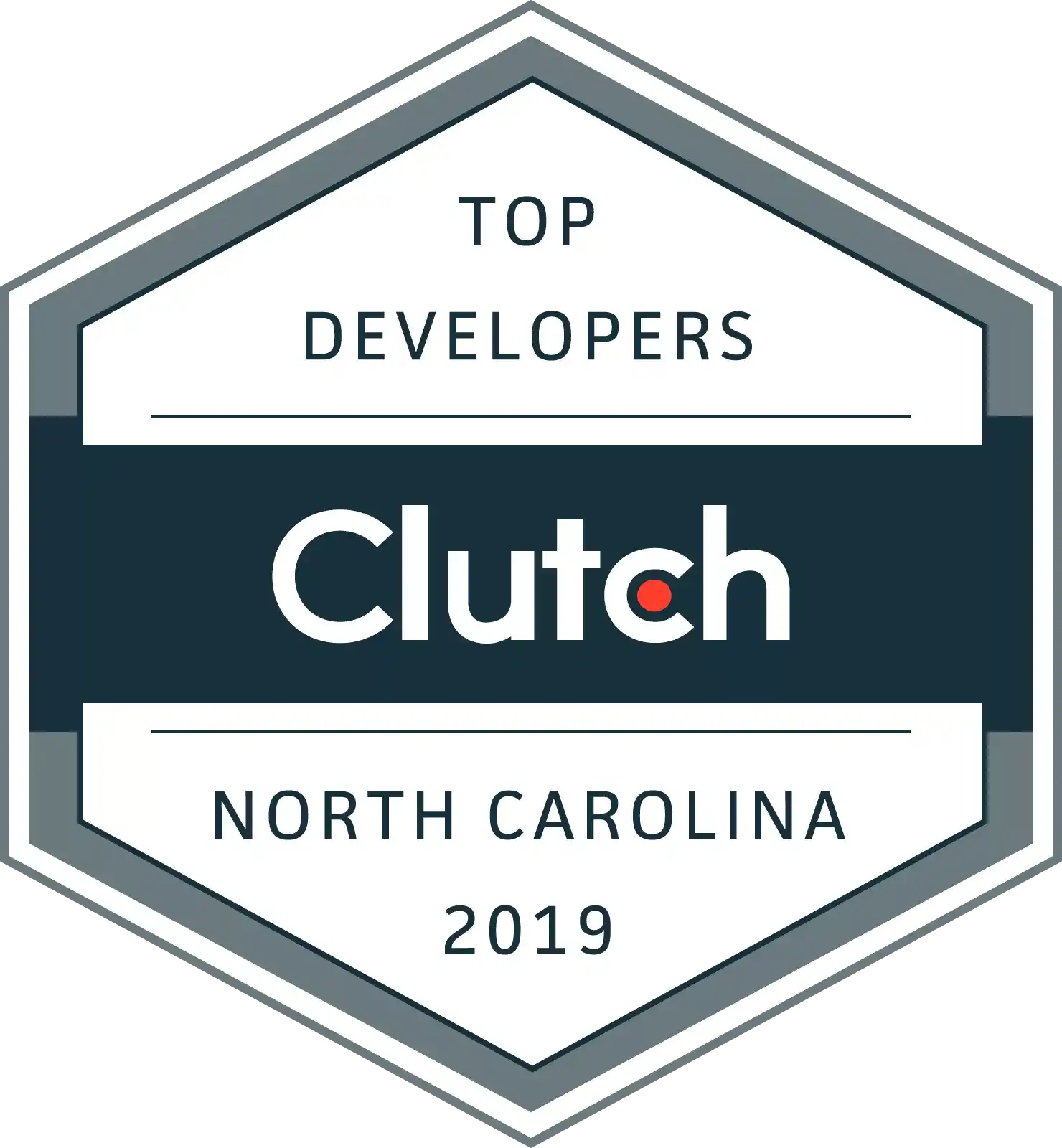 Clutch analysts conduct in-depth research on companies such as their market presence, work quality, and client experience. Verified reviews are at the core of Clutch's research, collected by Clutch analysts over the phone with former clients of service providers which then are published onto their Clutch profile.
We have two such reviews on our profile, one of which you can view below.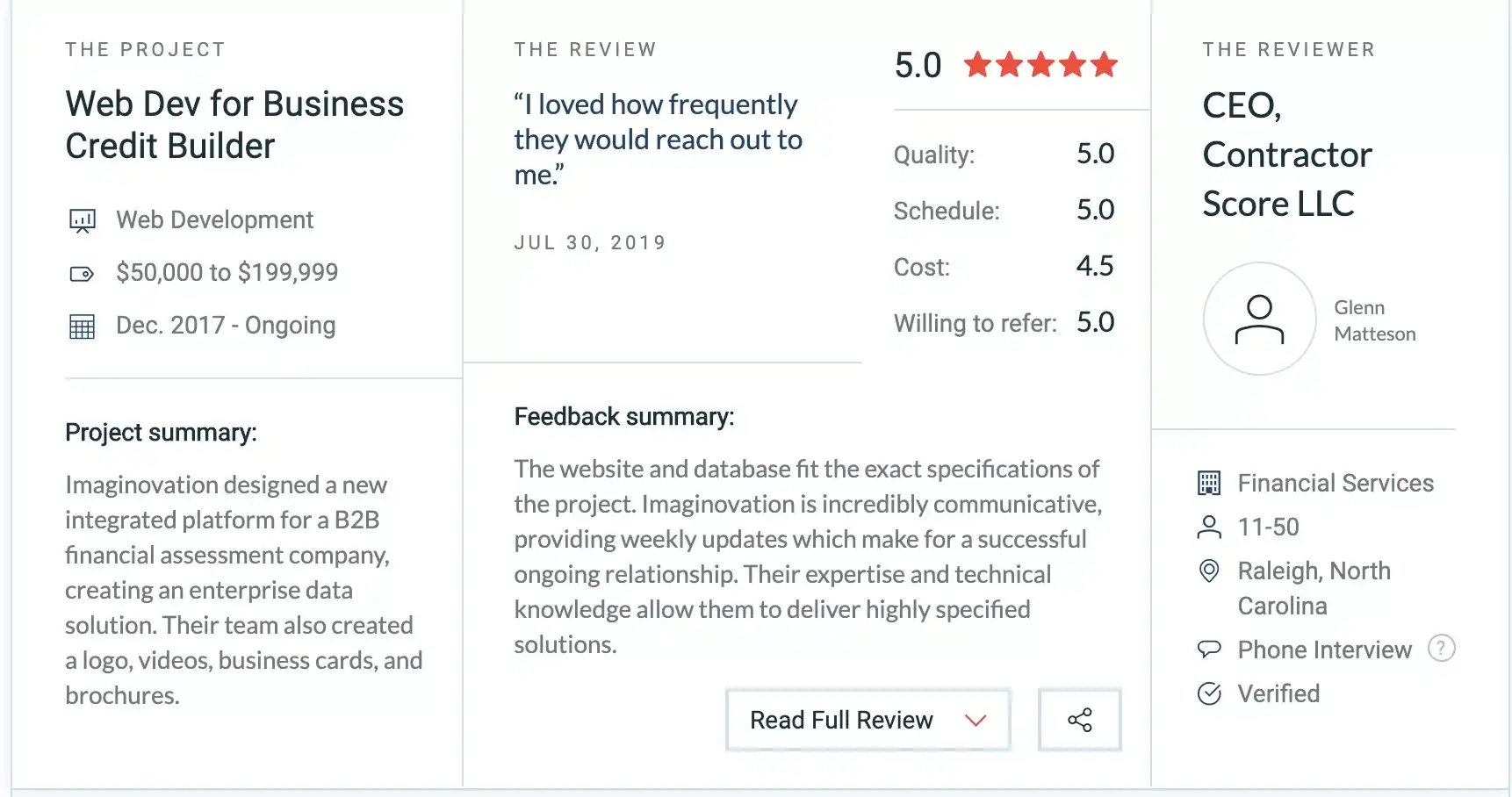 We are also featured on The Manifest, Clutch's sister site that is a top companies resource, and it also publishes business news and how-to guides that offer practical wisdom. Visual Objects is another sister platform that serves as a visual case study resource.
We are excited to keep building our presence on Clutch in the years to come! We'd like to thank our clients who took the time to speak with Clutch about our work together. We could not have made it this far without you.
Learn more about what we do on our blog or contact us today to start a conversation on your next business challenge.
Book A Consultation
Book a meeting with one of our team members and we will help you plan out your next steps. You can also use our calculator tool to receive a rough estimate on your project.