Product Strategy
Discovery and Exploration
Transforming Visions into Concrete Plans with Strategic Insight.
Discovery And Exploration
Services.
From delving deep into project requirements to mapping out precise developmental paths, our team ensures every aspect of your idea is thoroughly examined and planned for optimal execution.
Requirement Analysis
Our team collects and analyzes your project needs, transforming them into detailed documentation. This ensures our solutions align perfectly with your vision and objectives
User Experience Design & Prototyping
Understanding user behavior is at the core of our approach. We create designs and prototypes based on user preferences, ensuring a seamless and engaging experience from the first interaction.
Project Cost and Timeframe
We provide clarity from the outset and evaluate all project facets to offer a detailed cost estimate and realistic timeline. This helps you plan and allocate resources effectively.
Object Mapping
We break down complex project details into clear parts. This creates a roadmap for development, focusing on key features and aligning with your objectives and user preferences.
Our Enterprise
Web Design Process
We've spent years mastering our process to manage projects efficiently and create winning results. Imaginovation specializes in dynamic design and agile methodologies. Here's how we do it.
Kick Off

Your Project.

Your end goal with an enterprise website should be to stand out from the crowd – not conform to the masses. Partnering with Imaginovation gives you that edge with the industry's finest designers and developers.
01
FAST, RESPONSIVE COMMUNICATION
Good communication is essential in any partnership. You can always contact our team with any questions, ideas, or concerns and we'll get back to you with meaningful answers.
02
DEDICATED DESIGNERS & DEVELOPERS
You aren't just another number in a spreadsheet when you work with Imaginovation. You work with professionals who are dedicated specifically to your project.
03
AGILE APPROACHES FROM A TO Z
Our team closely follows the proven Agile methodology. We have created our own Agile project management program to keep everyone organized and on-task to meet all deadlines.
04
TRANSPARENT, COLLABORATIVE PROCESSES
We want our clients to feel they are in the driver's seat at all times – we're your time-tested vehicle with built-in GPS guiding you to your destination.
Our Thinking in
Action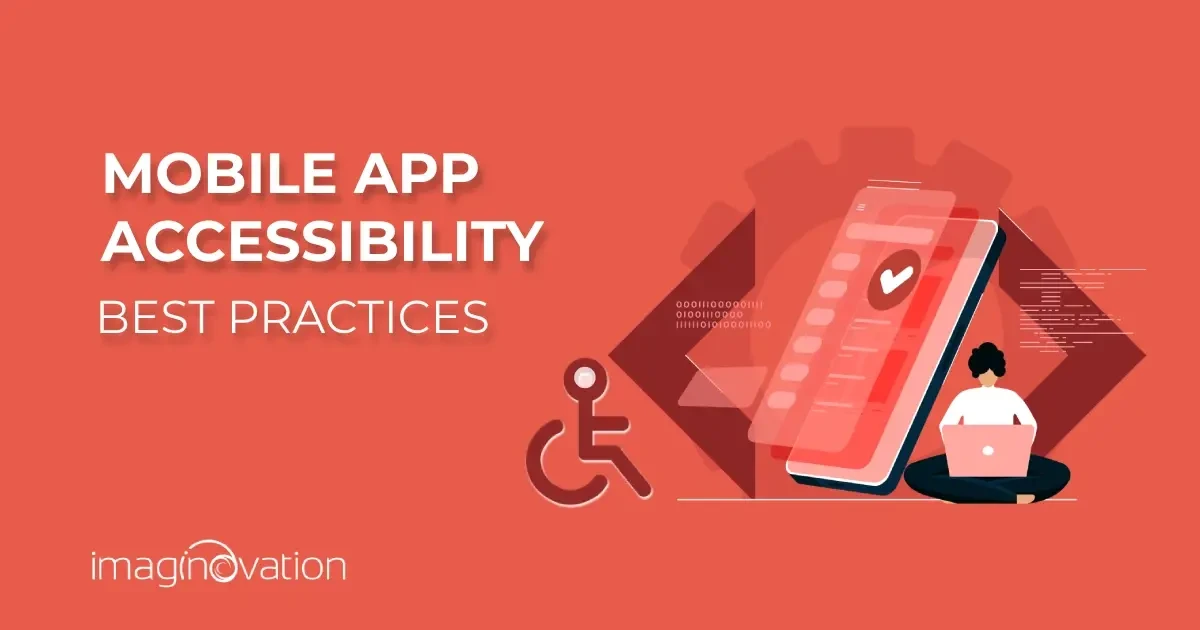 Dec 1 2023
Getting Started with Mobile App Accessibility: Best Practices & Checklist
Mobile apps are designed to make people's lives simpler. But when your mobile app has accessibility issues, it can have an adverse impact on…
Read more >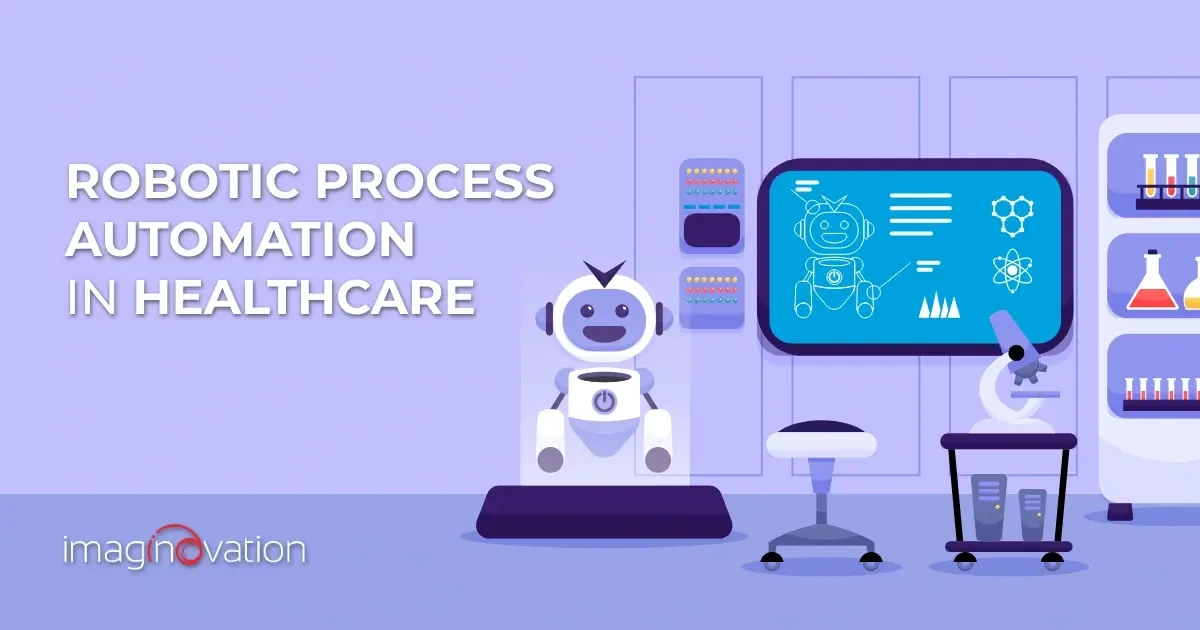 Nov 28 2023
Robotic Process Automation in Healthcare: Benefits, Challenges, and Use Cases
Today's healthcare landscape is ridden with redundant processes. Plus, there are high operating costs, high patient volumes, and healthcare…
Read more >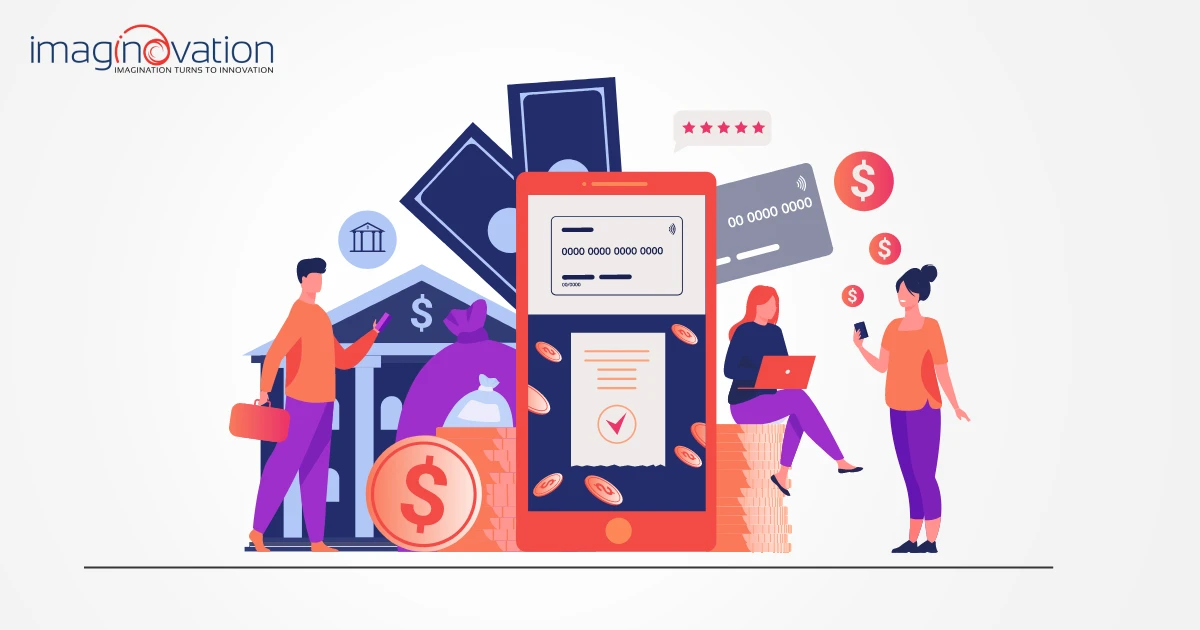 Nov 25 2023
Fintech App Development: A Step-by-Step Guide for 2024
Fintech (financial technology) is one of the hottest technology sectors these days.  From online shopping to mobile bank transactions…
Read more >
View All Posts
Frequently Asked
Questions
What exactly is the Discovery and Exploration service?
Why is a discovery phase necessary?
How long does the Discovery and Exploration phase typically last?
What deliverables can I expect at the end of the Discovery and Exploration phase?
Will my team need to be involved in this phase?
How do you ensure that the solutions identified align with our business goals?
What happens if we identify potential roadblocks during the Discovery and Exploration phase?
How is the pricing structured for the Discovery and Exploration service?
Can we proceed with implementation without undergoing the Discovery and Exploration phase?
How does the Discovery and Exploration phase influence the subsequent stages of the project?