The insurance industry is undergoing a seismic transformation with the advent of advanced technologies, particularly Artificial Intelligence (AI). From new business models to enhanced customer experiences, AI has become a game-changer.
In this guide, we demystify the myriad facets of AI in insurance, exploring its disruptive use cases and highlighting its indispensable value.
Join us on this illuminating journey as we uncover how AI empowers organizations to thrive in the evolving insurance landscape. Embrace the power of AI and unlock new possibilities in insurance.
Understanding AI and Its Relevance in Insurance
Artificial Intelligence (AI) has transformed the insurance sector in recent years. Gone are the days when one needed to file complicated claims, be a part of time-consuming meetings, deal with loads of paperwork, and more.
Here's the thing: the industry has always extensively used of data and algorithms. The insurance business model uses methods that are both mathematical and statistical. The methods help process both personal and non-personal data. Thus, AI is a seamless addition to the business.
What's exciting is more recently, a new category of AI – generative AI has taken the industry landscape by storm. Simply, discriminative AI has been helping the insurance industry to classify data by its attributes to recognize an object. Consequently, generative AI is helping to map the distribution of attributes on samples. Plus, they can tweak those attributes to create new data samples. Isn't this dimension of AI creativity cool?
Yet another exciting facet of AI in insurance is automation which has helped streamline and improve many processes and, in turn, resulted in improved customer experiences. Ultimately, AI-powered insurance automation has helped lower risks and fraud, enhanced business growth, and reduced costs.
Let's look at some exciting statistics.
According to a study by Data Bridge Market Research, it was highlighted that artificial intelligence (AI) in the insurance market is expected to reach a value of USD 35.77 billion by 2030, at a CAGR of 33.06% during the forecast period 2023 to 2030.
According to another research survey, analysts valued The Global Artificial Intelligence (AI) in Insurance Market Ecosystem at USD 800 Mn in 2018. Further, experts highlight that the valuation is expected to reach USD 4.5 Bn in 2026, growing at a CAGR of 24% by 2026.
The survey highlights that AI in the Insurance Market is disrupting every phase in the value chain of insurance. These include virtual agents and chatbots that provide customized product recommendations and manage customer service inquiries.
Key Benefits of AI in the Insurance Industry
AI's benefits in insurance range from increased revenue to cost optimization, risk mitigation, and giving you a competitive edge. Here's a peek at some benefits.
Streamlined Claims Processing and Reporting
Claims processing is a critical insurance operation. An exciting study highlights that around 87% of customers say that the effectiveness of claims processing influences their decision to choose a vendor. Consequently, it's not surprising that a bad claims experience can impact consumer satisfaction and reduce loyalty.
Enter AI in insurance—AI can streamline claims processing. Picture a customer opening a claim. AI can streamline the claims process right from that moment for both the staff and the customer.
What's more: claims investigation becomes more accurate over time and helps genuine claims to be processed, accepted, and resolved more quickly. Needless to say, the false and illegitimate claims are spotted impeccably. The entire experience helps make a smoother customer experience, improved service, and happier staff.
Well-Regulated Insurance Claims Management and Investigation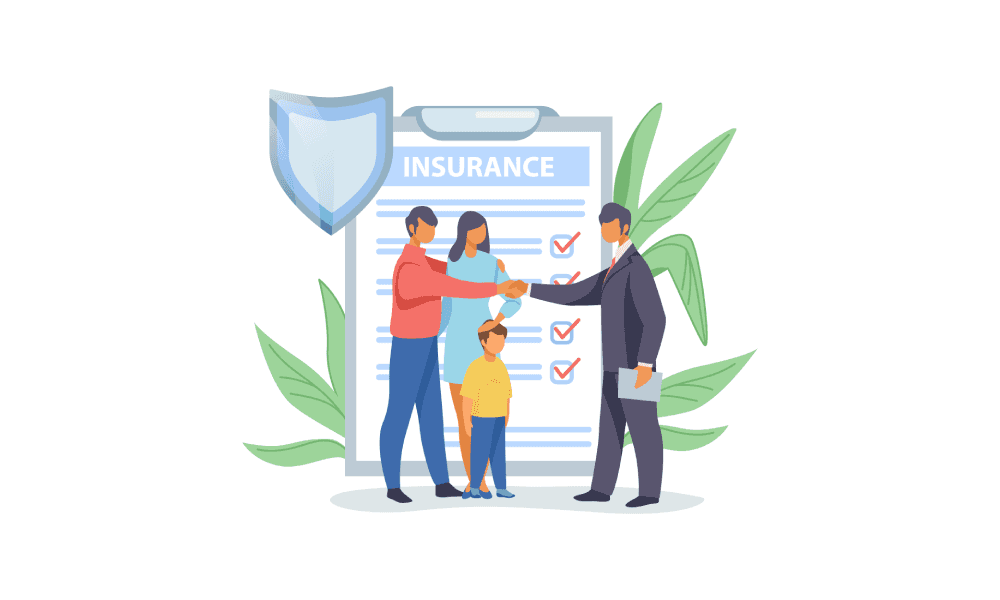 AI in insurance has yet another exciting facet as it regulates all the processes from data capturing to claims creation, recovery tracking, payments, and more. Further, it can streamline the fraud detection process, saving time and costs.
The claims regulation costs can be reduced with the adoption of AI by almost 20-30%. Further, the processing costs can be cut by 50-65%, and the processing time can be expedited by 50-90% while improving the customer service experience.
Precise Fraud Detection and Prevention
AI can automate many processes, which helps to identify abnormal activity and fraud. There are newer and more effective AI techniques that can detect fraud by analyzing large data sets to find patterns and anomalies.
AI-powered engines blended with machine learning (ML) and deep learning algorithms can perform authorization and work on large data sets in real-time to proactively detect fraud.
Enhanced Routine Operations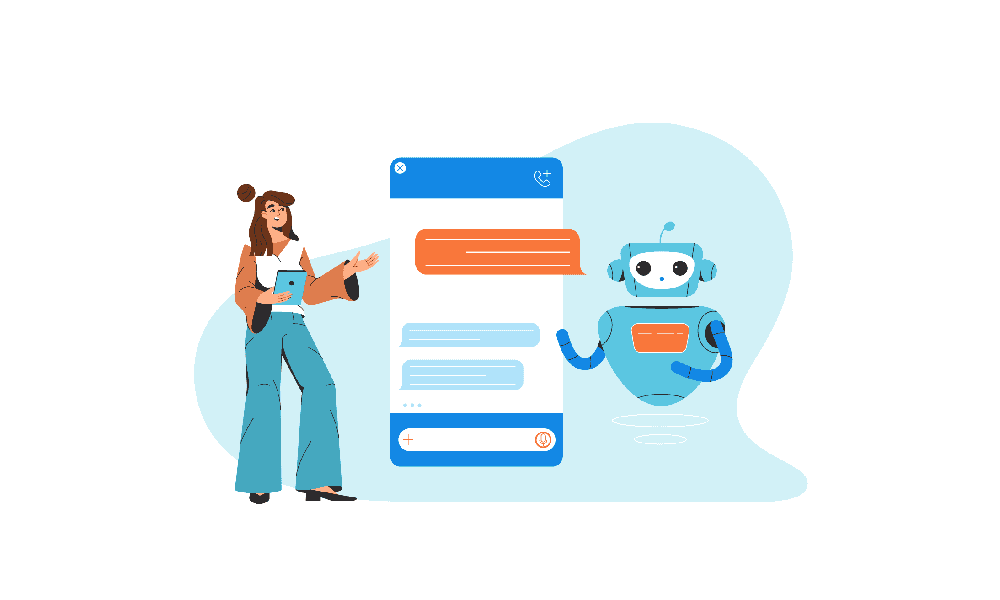 AI-powered processes are augmenting the level of customer service. A great example is the use of chatbots, which help to disseminate information to the next aligned process without any human intervention. The switch to chatbots makes the process smooth, quick, and error-free.
What's more: AI-powered chatbots use customer profiles and history as base data to both cross-sell and upsell products. Thus, automating the routine and repetitive processes can free resources to take up more strategic and creative roles.
Enhanced Loss Estimation
It's easier today to predict the potential loss. Plus, the recommendations are accurate, making the loss estimation process swift and efficient. The quickness can be attributed to AI-powered techniques, ML, Deep Learning, and OCR that help assess the damage quickly. All one needs to do is upload a picture of the damaged object, and voila, you get a quick and efficient prediction.
Also Read: How AI is Transforming Healthcare: Key Benefits And Use Cases
The Impact of AI on Various Aspects of Insurance
Advanced analytics and AI technologies have been enriching the insurance value chain and impacting the various stages of the value chain. Let's look at some areas.
Underwriting
Today, underwriting is backed by robust insights. With more access to data attributed to the digitalization of existing data assets, it's easy to convert the data. AI techniques further complement and streamline processes, which helps to make the consumer journey more simplified and efficient.
What's exciting is that AI is more accurately transforming the insurance underwriting process. Plus, predictive analytics makes understanding risk easier and offers real-time data where insurers can customize policies for each customer's needs.
Furthermore, large volumes of data, including customer demographics, can be analyzed. AI can help identify trends in risk profiles and develop tailored solutions for each customer. For instance, one can identify risk patterns based on a customer's previous driving record. The insights can help insurers make better-informed decisions about risk models, pricing strategies, and policy terms.
Ultimately, AI in insurance underwriting helps insurers make informed decisions and ensure that customers are adequately covered at a fair price.
Fraud Detection
One of the most considerable losses insurers face worldwide is fraudulent insurance claims. In fact, auto insurance and workers' compensation make up the most significant percentage of fraudulent claims, which adds to the annual impact of the insurance business. Traditionally, it can be challenging to eradicate insurance fraud. However, with predictive analytics, it is easier to detect fraud proactively.
Further, timely scam detection can be done with data mining, advanced analytics, and customized fraudster behavioral pattern-based algorithms. With cutting-edge AI technologies, insurers can rest assured of more intelligent fraud detection and fewer false positives. The results are impressive, with significantly reduced financial loss and happier clients.
Claim Processing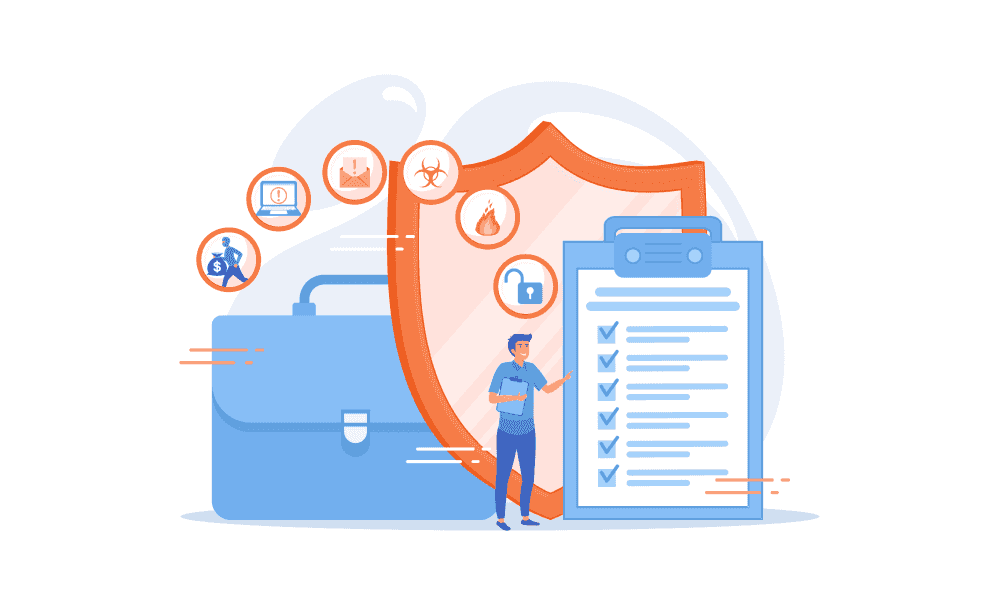 AI capabilities can help improve efficiency and offer more significant insights that help bring up new solutions for the insurance landscape. Plus, there are high-tech AI models that support claim-processing activities. With automation backed by advanced algorithms, it is easier to handle the preliminary claims routing, and further, insurers can benefit from more efficiency and accuracy.
Let's take an example: In the case of an auto accident, claims triage and repair services can get triggered automatically upon loss. Thus, a policyholder involved in an accident can take a streaming video highlighting the damage. Further, the video footage can be used to translate loss descriptions and estimate amounts. Vehicles that sustain minor damage can be directed to repair shops for service. The AI-powered solution can help claims organizations enhance their focus on risk monitoring, mitigation, and prevention.
Customer Service
We all know what happens when people experience lousy customer service – yes, you're right, people stop using the service, and it's not surprising! With AI-powered operations and automation in the insurance industry, insurers can now experience the impacts on the entire insurance value chain. The results have been favorable, with increased bottom line and improved customer satisfaction.
Customers can now get prompt information due to AI-powered chatbots. The bots can churn out simple solutions to customers' complex queries. The good part—the AI tools can guide clients without human intervention and are available 24/7.
Moreover, chatbots have evolved from being the provider of Frequently Asked Questions to being able to identify customers' faces and also sell policies to them. For instance, an insurance company offers life insurance based on a selfie. Thus, human customer service agents can handle complex concerns, whereas the AI chatbot counterparts can take the remainder.
Successful Implementations of AI in Insurance
1. AI-backed Medical Claims Processing
A seamless way of claims processing that's AI-powered can help all stakeholders. Here's an excellent example of an app based on IBM Watson's Explorer AI, which can access all medical files related to a specific case. Further, it can extract the relevant information and auto-calculate accurate payouts based on the pooled data insights. Next, the payout is forwarded to a human agent who can approve and release it.
Post-adoption of the AI-powered app at Fukou Mutual Life Insurance, the staff's productivity improved by 30%, and the payout accuracy rates shifted positively. The successful implementation is an inspiration for more insurance providers to consider implementing AI solutions for their claims processes.
2. AI Chatbots Facilitate Undercutting Giant Insurance Companies
Lemonade, the AI-driven InsureTech company valued at $3.9 billion during the IPO in 2020, has leveraged AI into its processes. Lemonade founder and CEO Daniel Schreiber cited that their secret sauce has been using AI technology blended with natural language processing (NLP) in their homegrown product to parse large amounts of data. Lemonade has AI in three critical areas, which are:
AI Maya – a virtual assistant that collects customer information and offers quotes
AI Jim – a bot that can handle claims
AI – a bot that has the capacity to answer questions from customers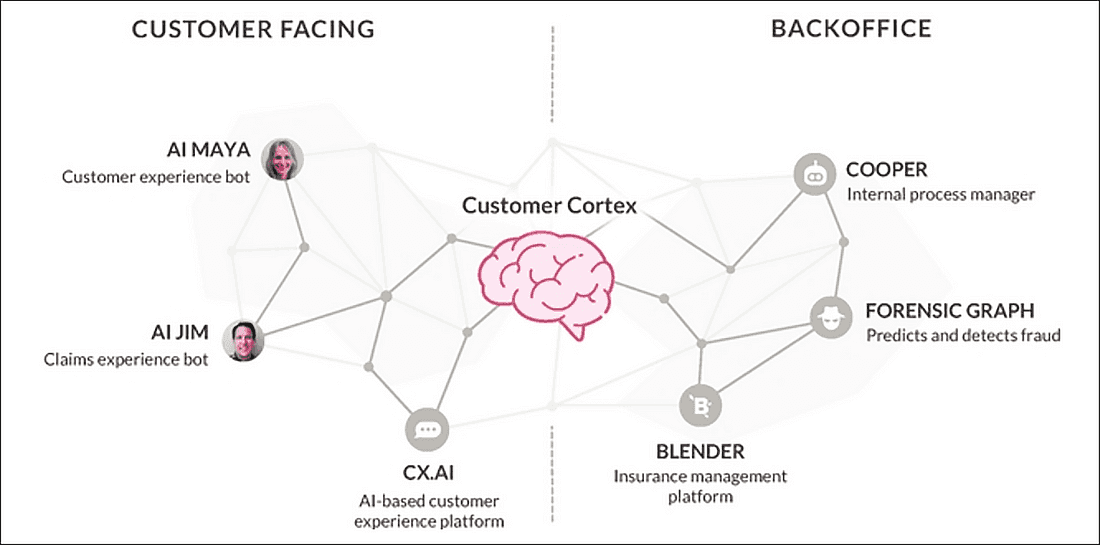 Consequently, Lemonade has a sign-up process and claims management that's handled by its proprietary AI chatbot—AI Jim. Schreiber reiterates that with the technical foundation of AI and behavioral economics, they were able to leverage AI abilities in the market so that it could undercut competitors. Lemonade has been able to earn that competitive edge with big players in terms of price, customer acquisition speed, and customer engagement.
What's more: AI Jim—the AI claims experience bot, can handle the entire claim process without a hitch. In fact, AI Jim could handle around 20,000 claims in 2019, along with other customer queries, and further paid out over $2.5 million without human involvement.
3. Improving Data Ecosystems with Document Digitization with OCR
Recognizing handwritten digits and texts can be a pain and quite a thing of the past. With optical character recognition (OCR), a tech-enabled process, it's easy to recognize such data. OCR is a major game-changer for improving operational efficiencies.
Further, when paired with computer vision, OCR technology can accurately render every pixel and translate it to a digital input. Next, it can validate the submission against other entries in the database. The leveraged state of automation can help with cost savings for individual processes almost to the tune of 80%.
Let's look at an instance—AXA CZ/SK could leverage deep learning into their platform as a POC pilot to extract data from incoming unstructured scanned documents. The AI application auto-classified all the documents. Further, it could extract hand-printed field values and submit the data for further analysis with a 96% accuracy rate. When adopted and scaled efficiently, an OCR system can save productive hours of agents' time and help with operational savings.
4. Fraud Detection with AI-powered System
Fraudulent and phony claims have terrible consequences. In fact, according to statistics, American insurance companies lose over $40 billion annually to fraudsters, which excludes health insurance fraud.
The excellent news is that AI-powered fraud detection systems address such shortcomings. A great example is insurer Anadolu Sigorta testing a predictive fraud detection system from Friss. The insurance company gained the capability to identify fraud in real-time. They achieved around 210% ROI in a year's time courtesy of the new AI system, which helped save about $5.7 million in fraud detection and prevention costs.
The Future of AI in Insurance
AI's impact is profound, setting groundbreaking trends and redefining the future of insurance. The first steps are already visible with implementing chatbots, OCR, and NLP. Consequently, apart from automation, deep learning techniques and AI are still to unleash their full potential.
In the coming years, business leaders can expect to see a shift of AI in insurance from detect-and-repair to predict-and-prevent. Consequently, there will be further improvements with AI, and the possibilities are boundless with dramatic changes in the coming decade.
Wrapping Up
Artificial intelligence in insurance is fast becoming a business imperative. It's no wonder, with its possibilities at solving unimaginable problems, it can deliver immense value. As business leaders who believe in looking at the future and acting promptly, get ready to embrace and expand your business capabilities with AI solutions. Get ready to embark on the AI bandwagon now!
Build AI-Enabled Solutions With Imaginovation
Do you want to build a robust AI-enabled solution for insurance? If you wish to design a futuristic solution and don't know where to start, don't hesitate to talk to us.
We are an award-winning web and mobile app development company in Raleigh with incredible experience in emerging technologies, and we can help you build game-changing solutions.
Let's Talk.
Book A Consultation
Book a meeting with one of our team members and we will help you plan out your next steps. You can also use our calculator tool to receive a rough estimate on your project.