Artificial intelligence (AI) has a growing role in the business world today. It's no wonder that AI in healthcare is bringing in a spectacular paradigm shift.
With AI in the global healthcare market projected to reach $31.02 billion in 2025, leading healthcare organizations (HCOs) must plan for its inclusion strategically.
The use of artificial intelligence in healthcare can transform lives on an unprecedented scale.
Tag along to check out the key benefits and critical use cases on how AI is transforming healthcare.
AI and Its Increasing Presence in Healthcare
The healthcare landscape has enormous datasets, and AI can help unlock billions of data sets. AI in healthcare is a wonderful blend of the application of machine learning (ML) and other cognitive technologies in healthcare environments.
AI in healthcare uses niche technologies and advanced algorithms to bring insights into pharmaceutical and theranostic processes and patient outcomes. Further, HCOs can use the insights to modernize their healthcare ecosystems and create more efficiencies and breakthroughs.
With significant success stories, healthcare professionals must explore the spectrum of AI solutions to make better-informed decisions and improve the quality of experiences they provide.
Let's look at some supporting statistics.
Key Takeaway: HCOs that understand the importance of AI can use it as a stepstone for success. Ryan Smith, VP and CIO of Intermountain Healthcare, sums it up, "there were more applications of AI-powered clinical decision-making than ever before [since the pandemic]. We saw new bots, virtual waiting rooms, self-triage tools, the digital front door, remote patient monitoring — and the list goes on — all being stood up in weeks and months, not years." Ultimately, the much-needed AI injection can fuel success for HCOs. (Source)
Key Benefits of AI in Healthcare
AI is poised to drive innovations and can be highly beneficial to both patients and HCOs. Let's look at the main benefits of how AI can help healthcare providers within their ecosystem.
1. Improved data-driven decisions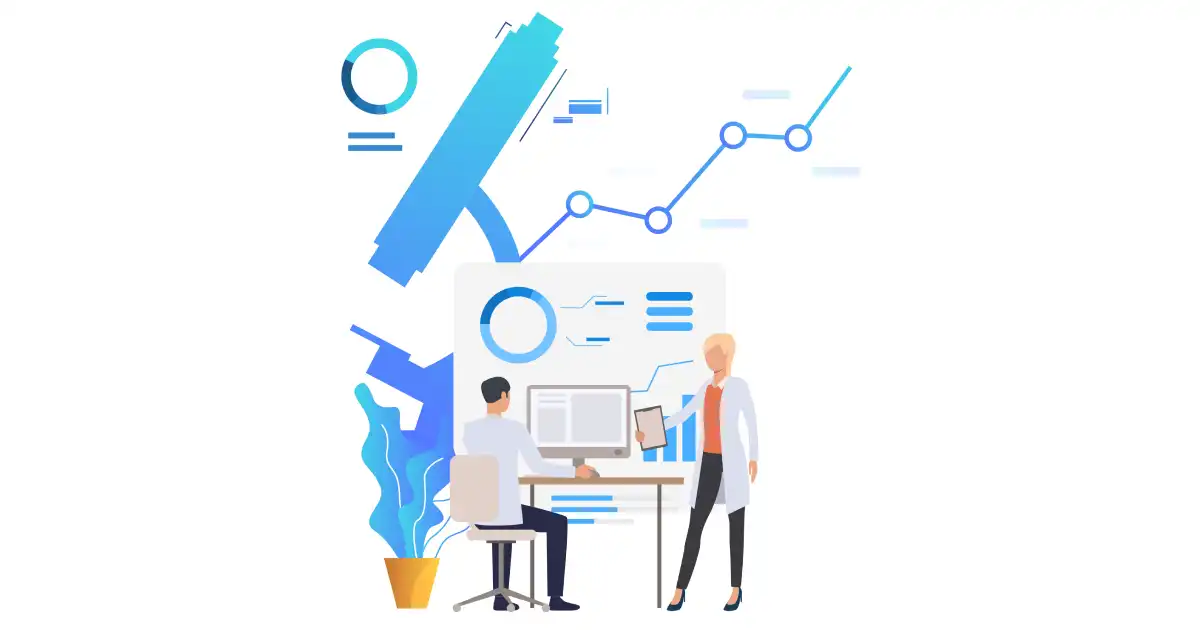 Healthcare professionals have hectic schedules. Plus, they need data that are extremely sensitive and important. It can be time-consuming to find data manually. AI-powered solutions get handy as they can collect all the documents [from valid sources], analyze, and make data accessible at a click. The data placed in a cloud helps with better accessibility and ensures security.
For example - when diagnosing diseases, AI can interpret them much faster than humans. What about accuracy? Typically, AI processes millions of data points, and the outcomes can help healthcare providers with improved decisions. Such decisions backed with better information can help immensely, saving time and promoting efficiency.
2. Enhanced diagnostic process efficiency
Picture the lack of medical history. Yes, you're right! It can lead to large caseloads, inefficiency in providing services, and the chance of human errors in healthcare settings. AI-powered technology solutions can provide the most accurate diagnosis and efficient treatments.
Let's look at an instance: A team at MIT developed an ML algorithm that can make decisions or know when to refer to a human expert. The team of researchers highlighted that a human-AI hybrid model functioned almost 8% better than either could on their own. The research is suggestive that AI cannot replace humans [at this stage]. However, they can augment processes to make them more efficient.
3. Saves overall costs
Let's look at an exciting insight - AI-based tools and solutions can help save between 5% and 10% in healthcare spending. Now, that's huge! Plus, the cost savings could come from improved clinical operations, quality, and safety for hospitals.
Yet another example is AI saving through AI automation, reducing the costly manual work of analyzing millions of images for signs of disease. In this context, Healthcare IT News predicts costs savings from AI automation in areas including:
Robot-assisted surgery – $40 billion
Virtual nursing assistants – $20 billion
Fraud detection – $17 billion
Ultimately, with the adoption of AI, you can enjoy increased accuracy and efficiency, which helps cut costs.
4. Assistance in surgery
When it comes to preoperative and interoperative planning, AI has a critical role to play.
For example, surgical planning and navigation have greatly improved through computed tomography (CT), ultrasound, and magnetic resonance imaging (MRI). When blended with robotic assistance, the solutions have significantly decreased surgical trauma and improved patient recovery.
A good example is Maastricht University Medical Center in the Netherlands, where a team of health professionals (in 2017) used an AI-driven robot in microsurgery intervention. The surgical robot used in the procedure, created by Microsure, was manipulated by a human surgeon.
Yet another good example is Da Vinci cardiac surgery, a robotic cardiac surgery that's minimally invasive and performed with an advanced set of instruments.
5. Improved patient care and expanded care to remote areas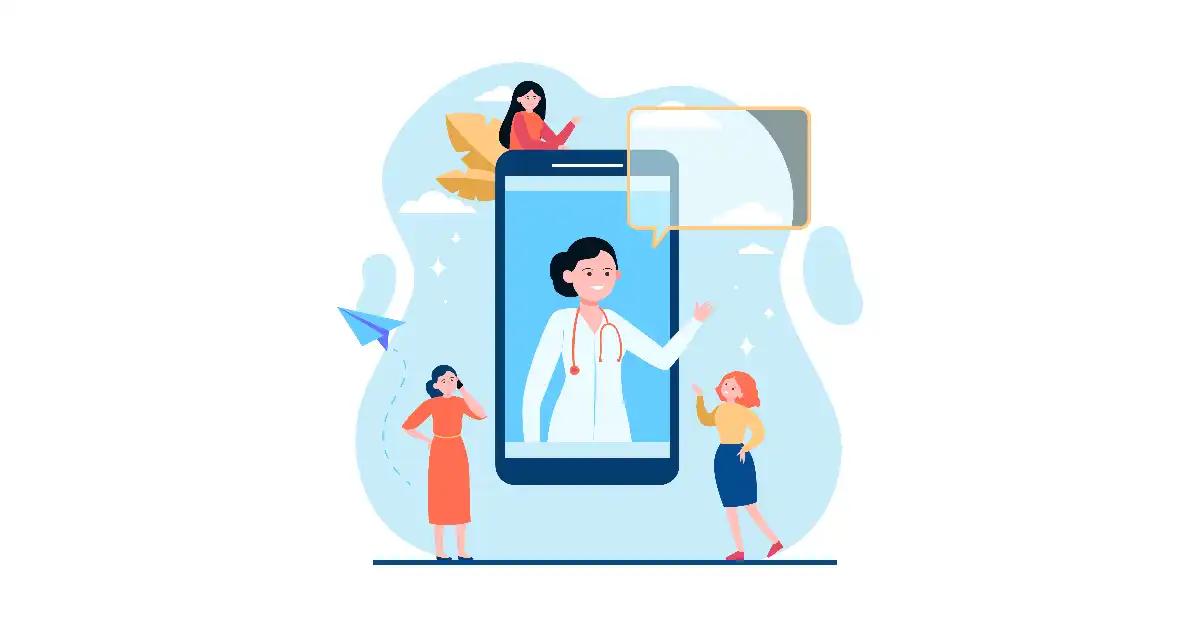 Operations performed by AI are promising and offer seamless processing in value-based patient care. AI can significantly enhance the patient care journey in areas such as self-diagnosis, drug development and monitoring, and personalized health.
In this context, advanced chatbots can help emergency responders identify a heart attack in progress. Plus, AI-based software platforms automate the healthcare industry's most repetitive tasks, saving precious time for busy administrators.
Furthermore, AI brings enormous opportunities for specialty care access, which is very poor in remote areas. Telemedicine solutions that are AI-enabled can overcome the shortage of healthcare providers and offer access to a wider community.
6. Easy information sharing
Yet another benefit of AI in healthcare is easy information sharing, which is critical for healthcare providers. Patient data management is a big challenge for HCOs. However, AI can help efficiently track patient data and elevate knowledge discovery. The AI algorithms analyze massive data sets and offer easy access to information.
Also Read: What is AIaaS? The Ultimate Guide to AI as a Service
How Can AI Be Used in Healthcare?
AI has the potential to revolutionize healthcare by improving diagnostic accuracy, optimizing treatment plans, enhancing patient outcomes, and reducing healthcare costs. From identifying patterns in medical data to developing personalized treatments, AI can provide valuable insights and support to healthcare professionals.
1. Disease Prediction using AI
The healthcare landscape contains a lot of valuable facts and information which are very helpful in making predictive decisions, especially in the field of medicine. Intelligent data mining methods blended with AI-based techniques are a powerful combination that can help analyze massive datasets and give accurate results. The insights and patterns can help healthcare providers address various diseases due to their early detection.
The data offers critical insights and suggests the most accurate illness based on or associated with the patient's symptoms. The healthcare environment currently employs data mining to develop early detection systems using clinical and diagnosis data. In this context, tech behemoths, such as Google and IBM, are using AI to unleash the power of patient data.
What's more: deep learning (DL) is making great crossroads as a compelling solution for complex topics that need human-like thinking, such as medical imaging and diagnosis. The AI application helps to reduce the time for skilled personnel to study medical images and enables them to tackle more challenging problems and treat more patients. A good example is Ezra, which offers full-body MRI scans to support clinicians in the early detection of cancer.
2. Personalized Medications and Patient Care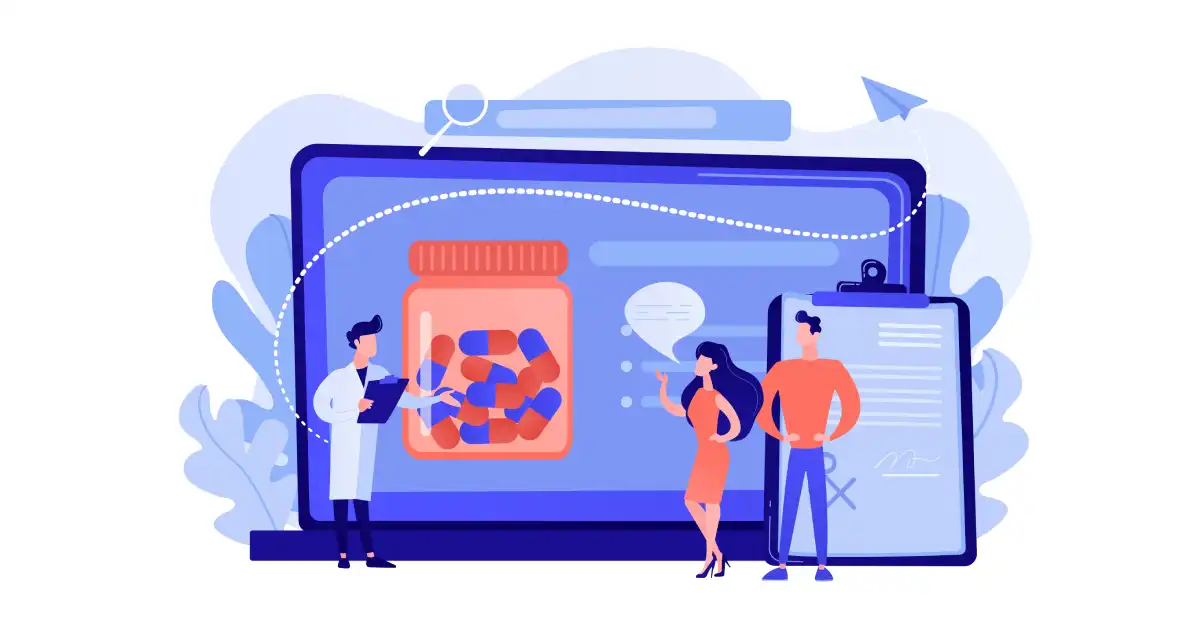 AI and big data are helping with high-throughput analysis of complex diseases. The solutions offer a personalized treatment plan, which may include preventive care for diseases that are at a higher risk of developing.
For example - increased screening for cancer for patients who possess BRCA 1 or BRCA 2 gene mutation.
Plus, AI can generate insights from biomarkers and other genetic information to predict how patients may respond to different treatment options. The insights help to reduce the use of expensive and unnecessary treatments on patients.
Let's look at a good example; GNS Healthcare uses ML to match patients with the treatments and make recommendations on what could be the most effective for them.
Yet another good example is Oncora Medicals, where the software learns and analyzes the patient data to offer personalized treatment.
3. Real-time Prioritization and Triage
Patient intake and triage can be an inefficient process and is an exciting area of leveraging AI. Picture a medical emergency: it can be stressful, and to top it off, waiting to see a medical professional can be time-consuming due to the paperwork involved. You're right! Filling out important paperwork is challenging during an emergency, and AI can help with patient intake and triage using chatbots and voice assistants.
Prescriptive analytics on patient data aids in precision real-time case prioritization and triage. Let's look at some vendors in this context. Jvion uses AI-enabled prescriptive analytics to recommend actions for patients and take care of clinically-validated best practices.
Jvion's prescriptive intelligence solution blends clinical, socioeconomic, environmental, and behavioral data and applies sophisticated algorithms to identify unforeseen risks, assess modifiable patients, and more.
Yet another good example is Enlitic, which offers patient triaging solutions deploying AI-enabled tools. Ron Wider, VP of Strategy at Enlitic, highlights that they are different from Healthcare AI companies because their solutions unlock the power of healthcare data.
4. Drug Discovery
The recent pandemic (COVID-19) has shown the world how the vaccine and drug discovery processes have made significant progress.
It is an increasing trend for drug makers to turn to AI solutions such as DL (deep learning) for drug development and testing. One of the critical challenges for developing new drugs is the processing of large amounts of data due to the sheer number of possibilities of chemical combinations.
In this context, AI-enabled solutions can address this challenge by harnessing their ability to perform brilliantly with large amounts of data. The ability helps drug makers cut costs with higher research and development efficiency.
A good example is Moderna, one of the companies to produce the COVID-19 vaccine, which has been known to use AI in their vaccine discovery process.
Yet another example is NuMedii. This biopharma company built Artificial intelligence for Drug Discovery (AIDD) technology that harnesses big data and AI to quickly discover connections between drugs and diseases at a systematic level.
5. Optimized Standard of Treatment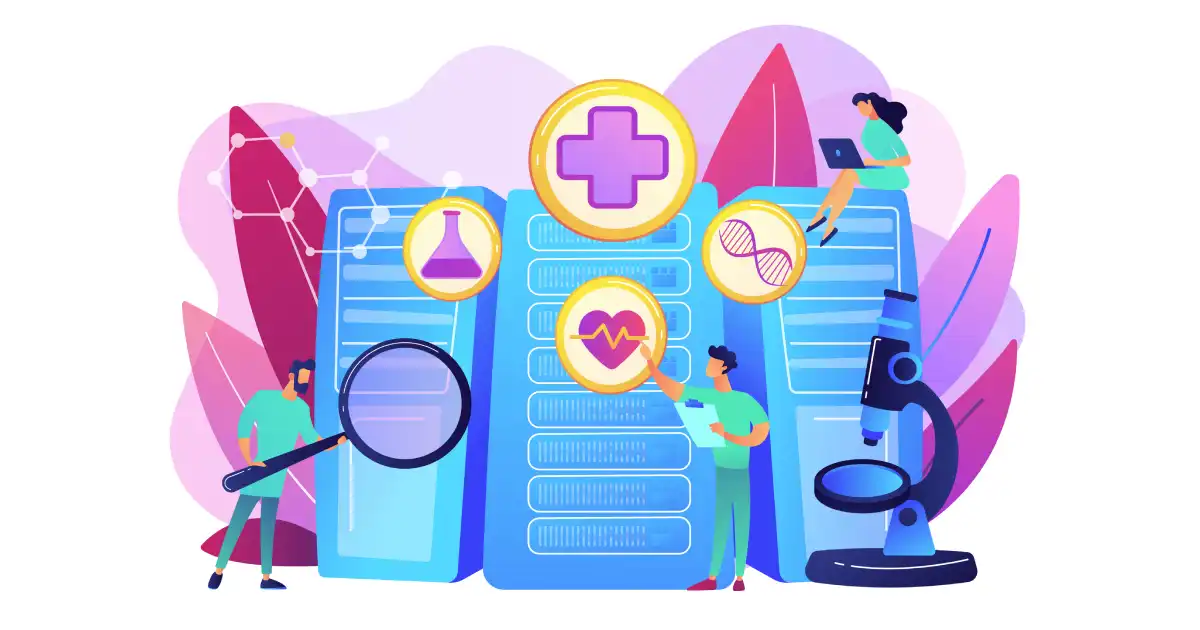 According to Statista, around 88% of office-based U.S. physicians reported using any electronic medical record/electronic health record system in 2021. Digitized medical records work brilliantly with AI solutions in optimizing the standard treatment (ST).
What is ST? It is the standard of care (medical treatment) normally provided to people with a given condition. Further, an ST guide extends a compiled list of best practices vetted by SMEs for medical care based on the patient's symptoms and medical conditions. With medical advances, AI could keep the ST guide up to date.
Moreover, Bayesian learning methods - a type of AI can blend current patient medical records and treatment information in the ST as provided by the SME. The inputs help evolve an optimized standard of care. Thus, the optimized ST will continually learn from current treatment information and allow AI to learn and grow as new treatments are developed.
Ultimately, an optimized ST plan benefits patients as they receive the most current medical care for their specific conditions, which is possible only through the power of AI.
Also Read: 5 Real-World Applications of AI in Medicine (with Examples)
Future Outlook for AI in Healthcare
AI-enabled solutions are exciting as they are drastically revolutionizing the healthcare landscape. Are you excited to know how the world of AI will be in 2023 and beyond? Here are some trends you can expect in the future.
Emotion AI for mental health disorders and ASD (autism spectrum disorder)
Emotion AI in telemedicine apps helps to offer a more valuable and engaging experience for patients, especially for the ones with mental disorders and autism. Plus, emotional AI-powered healthcare apps can use voice analysis to diagnose mental disorders like dementia, depression, autism, down syndrome, and more.
Personalized (data-driven) healthcare services
Many HCOs are eager to adopt personalized healthcare treatments. With massive amounts of healthcare data, it can optimally be used for insights to avail personalization. What's more: there is more data that's generated using wearable devices, such as smart jackets (Levi's Google Jacquard), wristbands, Sensorized Insoles (Feetme), and more.
Wearable users can get valuable data on heart rate, blood pressure, and calories burnt. When all this data is gathered in AI-powered apps, the analysis can help offer personalized diet and exercise plans.
Ambient Intelligence (Aml)
Aml (Ambient intelligence) has been in healthcare solution development trends for quite some time now. It works as an intersection of emerging technologies, including AI, IoT, Big Data, etc. What's more: Aml in healthcare can help to reduce a patient's time to consult a doctor, automate emergency care support, and automate monitoring of a patient's vitals.
Chronic Disease Diagnosis
AI-enabled solutions have immense potential for chronic disease diagnosis with increased accuracy in treatment backed with critical data insights. For example - AI-powered whole-heart computational models offer personalized medicine to understand the various conditions of ventricular arrhythmias.
Wrapping Up
AI in healthcare is dominating the global healthcare market. With sophisticated algorithms and software to simulate human cognition, AI-based apps have the immense potential to get the wealth of information at your fingertips.
As an HCO, it will be worth exploring AI-enabled apps for your operations and help reimagine patient experiences. AI is rapidly innovating, and the modern healthcare scene is rapidly evolving, so make the most of the trends and get ready to lead the way.
Build an AI-Enabled Healthcare Application with Imaginovation
It's time to leverage AI to augment patient experiences. If you don't know how to develop a game-changing AI-enabled healthcare app, talk to us. We can help walk you through the design and development of robust AI-powered apps.
We've helped many HCOs and businesses with creating futuristic digital solutions. Let's talk.