The use of blockchain in logistics can transform the manufacturing and supply chain world. How? Let's see.
Logistics is an integral part of the supply chain and transportation management. Almost every business out there is backed by logistics.
According to reports, the logistics industry is likely to reach $15.5 trillion by 2023. Although it looks like a lucrative business, many shipping companies are missing out on a significant profit due to unnecessary expenses, inefficient practices, and cargo crimes.
The logistics industry has its own challenges and limitations, and most of them can be addressed using blockchain technology.
Challenges in Logistics and Transportation
The logistics industry is very huge, and incredibly complex too. Managing the flow and distribution of goods at different levels is not an easy job.
Depending on the consignment, the supply chain can run through several stages and geographical locations. What makes it more complex is a whole lot of paperwork and invoices.
The logistics industry largely relies on paperwork. If a single piece of paper goes missing, it can delay the delivery of the product.
Complexity, lack of transparency, and disputes are some of the main issues that have been daunting the logistics industry for decades. The answer to these problems, as you guessed, is the blockchain.
The Introduction of Blockchain in Logistics
Blockchain technology gives the ability to track and record every transaction between parties. According to the World Economic Forum, blockchain integration can help reduce supply chain barriers and improve sales by almost 15%.
Many companies are now using blockchain technology to disrupt the landscape of logistics and supply chain management. Amazon, Walmart, Unilever, Nestlé, Dole, and Alibaba are some of the front-runners of blockchain in logistics and supply chains.
Blockchain can improve the transparency and efficiency of supply chains by preventing inaccuracies and fraud. It can also cut the paperwork and reduce expenses.
Let's check out how blockchain can help you improve productivity and profits in your logistics business.

6 Ways That Blockchain Can Boost Your Logistics Business
From improved tracking to administrative efficiency, blockchain can boost your logistic business in many ways.
Let's see one by one:
1. Improved Efficiency
Blockchain in logistics can revolutionize the way freight and shipping are done. Cargo companies can take advantage of emerging technologies like blockchain to improve the delivery process. With effective tracking of goods, logistics businesses can significantly boost their productivity.
For example, Maersk the world's largest container shipping company. Maersk along with the US Department of Homeland Security and Dutch Customs has been implementing the efficient blockchain cargo tracking system across all international borders.
In addition, Maersk and IBM are planning to work together to integrate blockchain into mainstream logistics businesses to improve global trade.
2. Immutable Tracking and Security
Blockchain allows efficient tracking of the changes along the supply chain. It tracks and records everything – what is changed, why, who made the changes, and when.
Once the products are exchanged, and the digital smart contracts are settled, this data will reflect in the public ledger.
One of the key features that improve transparency and security is the hash function. It's like a mathematical fingerprint; every hash is unique. When someone makes any change, the mixture will show this.
The data is stored along with the information on who made it and when, and it's highly challenging to tamper with this data.
The individuals that have access to this ledger can track the goods and the information about who is currently having the products. You can even share this information with your customers to increase transparency.
3. Easy Integration with Other Technologies
Blockchain can be easily integrated with other technologies to get even better results. You can incorporate blockchain with IoT tracking technology to get accurate data about every step in the shipping process.
For example, if your customer receives a damaged product, you can check when and where the damage happens and which driver is responsible for it.
The IoT system can collect data from the sensors installed on the vehicle, and blockchain tracking can show the person handling the product at that time.
On the other hand, tracking of food items for their safety and quality can also be done using blockchain. Walmart is working with IBM to build a food safety blockchain system to digitize the food supply chain process.
4. Automated Smart Contracts and Payments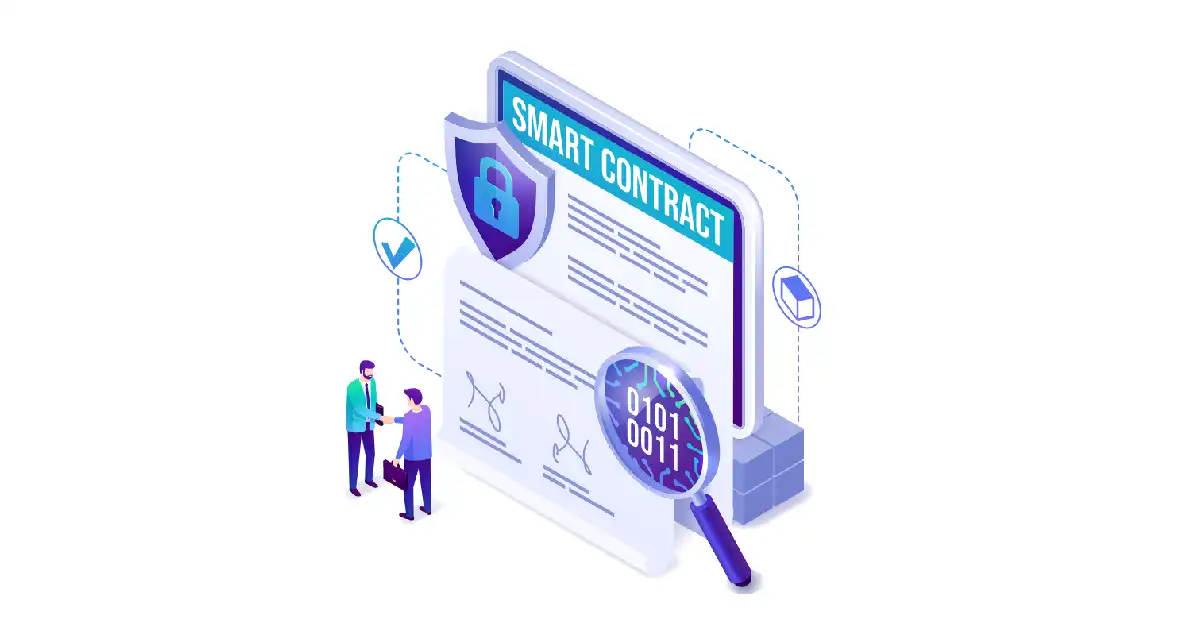 The digital, self-executing contracts on the blockchain allow you to settle the transactions instantly.
These digital smart contracts are programmed with all the necessary information, including funds and other information like notes, etc. You can automate the transactions throughout the supply chain.
For example, the digital smart contract would release a certain amount of funds after the verification of the documents showing the shipment of the goods.
The party will be automatically paid once it provides the necessary documents that show custody of the goods has changed. You don't need to manually release the now and then as the product goes through the supply chain.
5. Minimizes Fraud and Theft
Cargo frauds and thefts cost a whopping $30 billion per year in the US alone. The exact amount can be much higher as many cargo crimes go unreported.
The blockchain system can include detailed rules to access the goods, such as requiring government-approved photo IDs for pickup or delivery.
This improves security and reduces cargo fraud and theft issues. The blockchain also enables the secure transfer of titles for smart properties.
6. Monitoring the Performance History
Blockchain enables you to monitor the performance history of the carriers and suppliers.
You can even check the performance of individual vehicles, such as trucks within the fleet. Blockchain records the past performance of specific carriers, including on-time pickups, on-time deliveries, and so on.
This data helps you to make better decisions while onboarding the carriers and ultimately improve the supply line.
Businesses & Startups that Drive Supply Chain using Blockchain Technology
Blockchain technology has the power to revolutionize the logistics and transportation business completely.
Not only established companies, but many new-age startups are using blockchain along with AI and big data to drive their supply chain business.
Here are the top five blockchain-backed logistics businesses and startups that are already making the buzz in the supply chain industry.
1. FedEx
FedEx, a shipping giant, has developed its blockchain-powered platform to solve customer disputes efficiently. The company has also joined BiTA (Blockchain in Transport Alliance), a forum created for logistics companies to discuss the plans for using blockchain technology in shipping.
FedEx is also planning to use blockchain technology to track and store records for strategic planning and analysis.
2. Walmart
The leading retail chain company, Walmart uses blockchain to ensure food safety, traceability, and tracking. Currently, Walmart is running several tests using blockchain technology to track food items like pork from China to mangoes from Mexico.
Walmart's blockchain system uses different sensors to record temperature and other environmental factors. As a result, the company can easily ensure the quality and condition of the food during transit.
3. ZIM
One of the top 20 global ocean carriers, ZIM, has recently conducted a pilot run of their blockchain project that aims to digitize the bill of landing.
In ocean shipping, the bill of lading is an important document, often considered a 'holy grail' application in logistics. It is a receipt and contract for the containers being shipped. The bill of lading contains all the crucial information, including the shipment details, destination, quantity, and handling guidelines.
During the trial run, ZIM and other parties successfully issued, transferred, and received electronic documents through blockchain.
Below are some of the modern-day startups that are using blockchain technologies to improve the supply chain network.
4. Shipchain
Founded in: 2017
Based out of Los Angeles, CA, this startup has developed a platform using blockchain to support the end-to-end shipping process. Shipchain platform sends updated information regarding the consignment's whereabouts to all the parties involved in the chain.
It is a track-and-trace platform that's aimed to improve provenance and supply chain efficiency. The platform uses smart contracts and encrypted public ledgers to track and share the container's status and estimated arrival time.
5. Chronicled
Founded in: 2014
Chronicled has been deploying the blockchain-driven, decentralized supply chain network and protocols to enhance global trade. Headquartered in San Francisco, California, this startup aims to streamline the B2B trade.
Chronicled's innovative platform uses blockchain along with IoT and AI applications to automate the tracking process. The platform also allows parties to automate quick approval of financial transactions.
Their blockchain-backed IoT devices provide logistics businesses with detailed insights about the transfer of custody and environmental conditions. This data helps companies securely ship their products to any part of the world.
Turn Your Ideas into A Digital Reality with Imaginovation
Blockchain technology is going to be an absolute game-changer in the coming days. It promises to improve the end-to-end business processes in the logistics sector.
Many logistics companies are deploying blockchain systems to automate administrative activities and boost transparency.
Businesses are leveraging the benefits of blockchain to streamline logistics processes and make supply chains more efficient.
If you're a logistics business looking to transform your business with blockchain, get in touch with us. We are an award-winning web and software development company with vast experience in building blockchain applications for different industries.
Book A Consultation
Book a meeting with one of our team members and we will help you plan out your next steps. You can also use our calculator tool to receive a rough estimate on your project.