The coronavirus outbreak forced companies worldwide to adapt to new realities. Plus, the technology implementation challenges are multifold today.
Now more than ever, business owners must focus on modernizing technology, enabling revenue growth, and improving operational efficiencies.
What's the solution?
A distinguished technology implementation partner can help navigate these challenges and set best practices. It is clear that choosing a technology implementation partner who's just right for your business can rev your digital transformation journey.
Keep reading! We've outlined some critical factors to assist you in choosing the right technology implementation partner.
What is an Implementation Partner?
Let's start with the basics. When you think of an implementation partner, you are looking at a strategic technology company. The company (aka your prospective partner) can help you successfully execute the development, deployment, integration, and post-production support of apps/software. The partner brings in expertise in terms of technology, the latest trends, best practices, and a roadmap to achieving your vision and needs.
Yes, you're right! Choosing a well-suited implementation partner is as critical as bringing the best solution provider on board. Ultimately, the success or failure of the system implementation will depend on the experience and expertise of the selected consulting partner. And you must apply the same lofty standards to choose that partner as you would choose the system itself.
Moreover, the consulting company often doesn't restrict services to initial development. They will extend the scope to the full implementation lifecycle. Plus, they provide additional stakeholder training. The vendor will also extend helpdesk support, project management leadership, change management guidance, and systems optimization to ensure that software implementation is fully operational. The vendor will look after optimizing the systems within the environment of each business.
Seven Factors to Consider When Choosing a Software or Technology Implementation Partner
Here's the thing: business owners must explore the possibility of choosing an implementation partner to gain that competitive edge. And here are some factors that may assist you in making that choice.
1. Understands and Speaks Your Language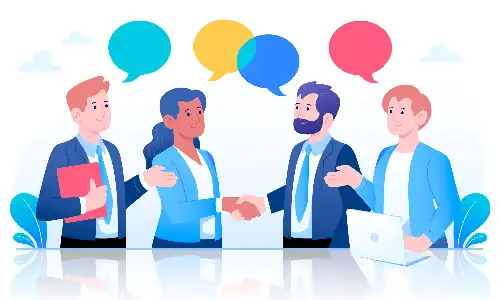 Isn't it exciting when your partner gets your needs and vision instantly? Picture this: you are in the healthcare or financial services provider industry—wouldn't it be great to have a partner who can grasp your language and culture? Yes, you're right! It does feel great. The vibe and understanding can assist in achieving outstanding results.
If the partner knows your industry, it gets easy to grasp unique technological requirements and nuances, which helps cut time in educating them. Moreover, partners that have deep industry experience—can genuinely bring in the best approaches to implementation and associated customizations and integrations.
For example, the consulting company can seamlessly facilitate technologies in (let's say) healthcare with big data analytics, devices with IoT, mobile apps, and more.
How do you meet this factor?
Do your homework, make a list of goals and checks, and have an initial interview. The first transparent discussion with a potential partner can be like the icebreaker. When you keep things transparent and practical, it aids in establishing mutual trust. Plus, you may find a partner who aligns well with your organizational culture. And did we forget? Speaks your language too!
2. Technology and Platform-agnostic Partner With Rich Experience
Expertise is a critical facet when it comes to an implementation partner. The consulting company needs to understand your systems to handle integrations and other connections. If they don't, it could result in systems that don't work together seamlessly, which would spell a disaster.
It is equally vital to choose a partner who has a wealth of experience implementing your chosen solution. You may look at myriad project references to validate any claims of the potential partner.
In this context, a partner who is technology or platform agnostic can help with a complete understanding of how you can reach your customers' goals and achieve their needs through the technology they implement. When consulting companies have a broad knowledge of the market, they can address external factors, such as costs and more.
What's more?
The consulting company should also understand the critical trends in the industry and follow best practices. Gartner identifies two kinds of best practices: one that addresses costs and risks and the other addressing business at a service delivery level. A proficient implement vendor can support you in achieving your goals with specific outcomes.
Moreover, a partner that has rich experience can quickly assist with informed recommendations. They will understand the challenges and regulations involved in your industry swiftly. And they can help with a robust solution that is the right fit for you.
3. Seek Out Technical Project Management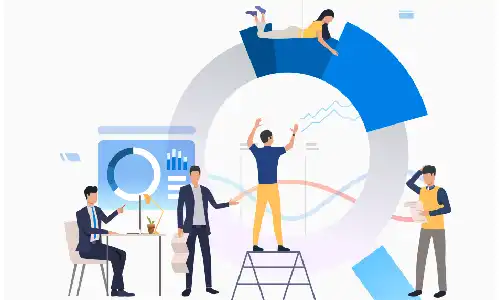 Here's the thing: the consulting company that you are seeking could be a leading Big 5 consulting company. However, what is critical is that the vendor must adopt sound project management methods and methodology. Technical expertise when blended with sound project management, can yield phenomenal results.
Thus, actively seek out an experienced Technical Project Manager (TPM). TPMs typically work on myriad facets of the project. Moreover, they can proactively address concerns before they become huge technical glitches. A dedicated TPM is an asset for your business, and one must pay significant attention to this factor during the vendor selection process.
4. Ability to Manage Change
Today, the agility to manage change is critical in the technology landscape. An implementation partner with extensive experience in the industry can swiftly adapt to manage the integration of systems vis-a-vis changing technical needs and realities.
Implementing changes isn't easy, especially when it comes to new technology. Partners adept with technology change management can work on finding niche technology and implementing it for better productivity and increased profits.
Making changes and executing them in the implementation process can affect your business and the people working in it. Thus, it is significant to consider the competencies of prospective consulting companies in light of technology change management.
5. Garners Trust and Understanding
Yet another factor that plays a critical element when choosing an apt implementation vendor is trust. You don't want to realize halfway that your relationship with your implementation partner is going south.
Yes, you're right—building trust takes time. However, you can constantly evaluate your values vis-a-vis your implementation partner's values. If they are compatible, you essentially have a viable long-term commitment.
To cultivate a successful, long-term relationship with your implementation partner, you may want to:
Be transparent
Be prepared to address issues, challenges, and risks that you foresee in the relationship
Use reliable knowledge-transfer methods to ensure a healthy, long-term relationship
Keep an open mind and wean out of old systems that can lead to unnecessary system complexity
Be open to new technologies, trends, and best practices
Alert your partner, if issues arise
Suggest valuable best practices and be open to recommendations
Ensure high levels of security and dedication
6. Seek Partners Who Think Beyond the Implementation
Finding a partner who can develop futuristic solutions, someone who thinks beyond the implementation facets unlocks greater value! Seek thoughtful partners who can give you a perspective on the problem at hand. Plus, they should also be able to support you by giving you a broader perspective on future ecosystem facets.
You can look for the following:
Partners who can assist with what's coming next after the initial engagement
Consulting companies that align with your overall goals
Partners who provide training and support
Making a checklist can help with deciding which partner to choose for technology implementation.
7. Proven Track Record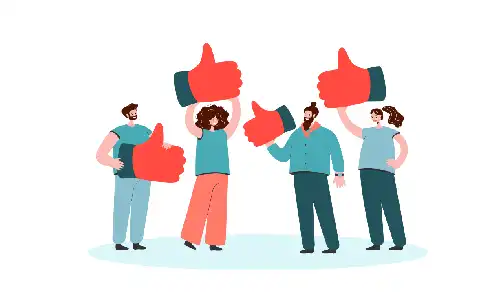 Past performances of your prospective partner are a good predictor for future behavior. It is good to check a few of the vendor's past clients and speak to them.
The information they share may assist decision-making. You can ask for client references and look out for the following:
Working relationships before, during, and after the project
Challenges faced during implementation (if any)
The integrity of technical project management
Feedback on proper implementation and incorporation of new technology
Whether adequate training and support were offered for the new technology
Any security vulnerabilities
How changes in the regulations (if any) in light of new technologies were handled
Client references on vendor selection and implementation process
The conversations and records can support getting an idea about the prospective partner's commitment to the client's goals. They offer valuable input to your implementation. Ultimately, they can teach lessons and help you tweak your vendor selection process.
Key takeaways: In the ever-changing workplace, it is important to actively seek partnerships so that you can evolve quickly as a business. When you partner with an implementation vendor, you can meet your customer demands faster and get future-ready solutions developed.
Moreover, as a business owner, you will enjoy bringing in expertise from a technology vendor who can walk you through resolving pain points, get in new technology, features, and functionality, and seamlessly integrate with little or no disruption to the business.
What's more? You can now stay focused on business goals rather than the system.
What's the catch? It will help if you find the perfect fit implementation vendor for your business who can offer you successful tech interventions.
Wrapping Up
Ultimately, choosing the best implementation partner who understands your vision and needs will augment your profitability and growth. Make sure you evaluate your pain points and get the best-suited implementation vendor on board who can seamlessly bring in viable solutions.
A partner with the same attitude as you can constantly improve and get your business future-ready solutions. Once you partner with a great fit, you can streamline your operational processes, enjoy seamless technology implementation, and watch your business mount to greater heights!
Partner with Imaginovation for Your Technological Needs
For successful implementation of your niche technological development needs, you need to do it the right way. Partnering with an award-winning technology partner as a dedicated development team can help augment your digital transformation journey.
We can walk you through achieving a holistic alignment for developing and implementing niche technology applications.