Budgeting can conjure different images for different c-suite leaders. It can be a successful image for one, while it can be a scary and tedious stint for another.
For CIOs and in some cases CTOs, IT budgeting can help you deal with future events better.
Today, organizations deal with complex infrastructure portfolios that can add to the burgeoning IT budgets. So, how to create a perfect IT budget that's both efficient and effective.
At first, adopt a well-designed approach. It can reduce the complexity and facilitate strategic planning to set your priorities right on the IT spending for the year ahead.
In this blog, we will demystify the budgeting process and walk you through how you can create an IT budget effortlessly.
But first, let's talk about some trends.
IT Budget 2023: What Trends Suggest?
Businesses have learned to be resilient during the global pandemic despite the economic downturn.
Will 2023 be the year of transition?
As the IT business leader, you will need to plan for a reliable IT budget successfully. The first stepping stone will be to look at the trends.
IT Spending Critical Insights and Trends
Experts estimate the worldwide IT spending to

reach $3.8 trillion

in 2021, which is an increase of 4% from 2020.
In this context, John-David Lovelock, distinguished research vice president at Gartner, stated that CIOs have a balancing act to perform in 2021 — saving cash and expanding IT.
According to Gartner, here is a glimpse of the IT spending segments in 2021 (in Table 1).
Table 1: Forecast of Worldwide IT Spending (Millions of U.S. Dollars)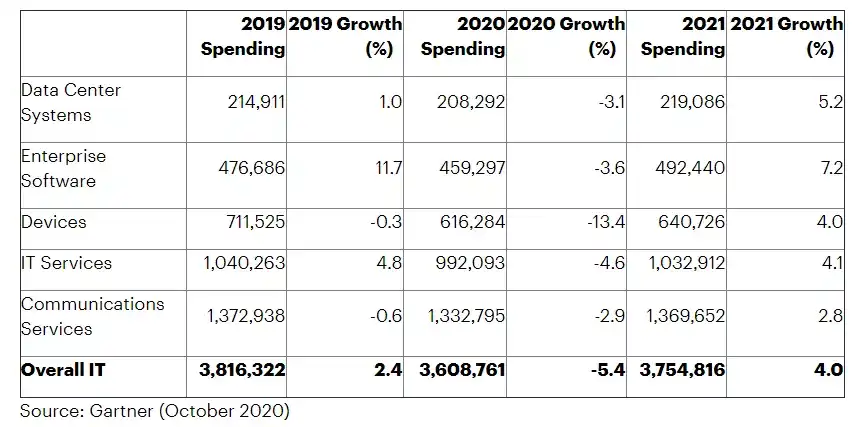 Enterprise software is expected to have the most robust rebound in 2021, which is nearly 7.2% due to the acceleration of digitalization efforts by enterprises supporting a remote workforce. Plus, other factors have helped the acceleration of this segment.

It will help run through some essentials findings from the

Flexera 2021 State of Tech Spend Report

, the granular data and insights can be helpful.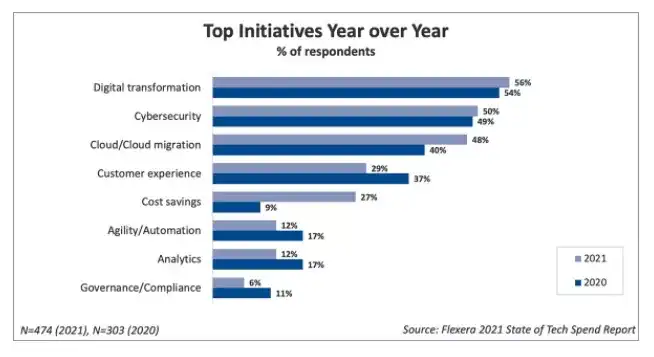 Image 1: Top Initiatives Year over Year
In short, here are some key insights on how IT budgeting will shape in near future:
Many companies anticipate increasing their overall IT expenditures in 2023.

Executives and IT managers expect to invest more in the cloud.

Datacenter investments and server spending are on the decline.

Microsoft remains as the top IT vendor.
Pouring over granular data and getting insights will help in the budgeting process.
Once you know the trends, planning the company resources can be a more seamless process. This takes us to the next question when to start IT budgeting and planning?
IT Budgeting: When to Start?
The good thing is that you can budget in many ways. However, a smart way to plan a reliable one is to begin systemically.
Most companies usually begin four to six months before the IT budget is due. To chalk out an IT budget effectively, IT business leaders must consider long-term business needs to be identified in all departments.
Typically, the CXOs and senior leadership will be involved in mapping out what they would like to achieve through the technology in the next year and over the next three years.
At this stage, in-house and external IT consultants will also be involved. The ideating will also help create, categorize, and tie line items to costs for the same period (that is, next year and the next three years).
At times, organizations set budgets and undertake variance analysis monthly. The next stages will involve communication within executive management, establishing objectives and targets, and developing a detailed budget.
Plus, the stages will include revising a budget model, budget committee review, and approval.
What Should Be Covered in Your IT Budget?
Realistic IT budgets take into account technology budgets and IT department budgets. They also look at business needs, hardware and software licenses, routine maintenance, and more. The budget you curate should guide you on technology spending.
Furthermore, it can serve as a planning and communications tool for your organization. Let's look at some of the categories that go into nearly all IT budgets across industries.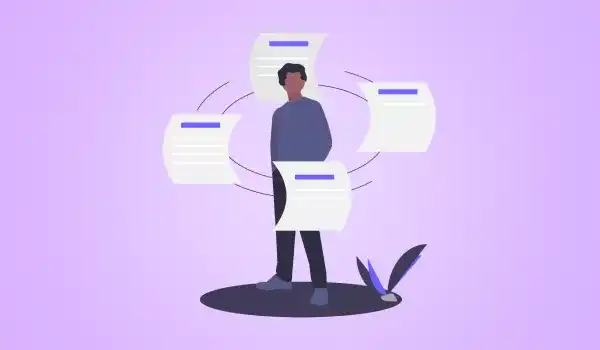 Hardware:
The category includes all the current equipment, installation costs, and warranties. Plus, you may want to consider any additional hardware you plan to purchase and the cost of any routine hardware implementations.
The category will typically include desktops, laptops, servers, routers, switches, firewalls, and cabling. Plus, the category will also include new purchases, new warranties, new licenses, and routine hardware implementation.
Software:
Software licenses and support contracts are software expenses.
The category includes the cost of any routine software implementation and includes server software, desktop software, laptop software, antivirus, backup software, and licenses. Plus, it contains renewals, new purchases, and routine software implementation.
Cloud Services:
Cloud services are getting increasingly popular, and you need to take into account cloud services, which include applications hosted desktops, hosted email, desktop-as-a-service, and so on.
It also includes costs associated with private cloud, public cloud, or hybrid cloud models and implementation.
Subscriptions:
Subscriptions are quite broad. They can have a fixed or variable price/time, including costs related to hardware, software, training, and more.
Backup, Business Continuity, and Disaster Recovery:
You may want to take into account facets of business continuity that can be critical to your organization. You can account for the costs associated with disaster recovery, backup, and business continuity systems and plans.
Miscellaneous:
One can also come across any emergencies and unforeseen events, and this category should be able to offset it.
How to Create an IT Budget in 2023?
It's time to start creating an IT budget in 2023. Here are a few tips to help you experience more success with the budget planning process.
1. Set priorities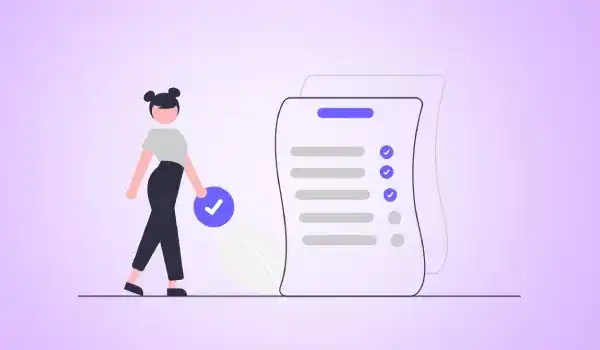 A great way to start is to check for your departmental and organizational needs. If any need has been unmet, you may want to place it on your list.
Now, prioritize and check with leaders and influencers in various departments what budget items may benefit them. Honest inputs can help you streamline your list.
For example, if you want to invest more in cloud services, you need to talk to the people in departments who regularly use the services.
Find out why they need to invest more. When you've finished gathering inputs, you can revisit your list of priorities and make necessary revisions.
2. Review Last Year's IT Budget
It will help to look at the IT budget that you had made last year. The budget review will give you critical insights, and now you can check out for gaps.
For example, you may have wanted money to invest in new equipment such as new servers in the last year, and reviewing it may give you insights about repurchasing those items again.
The previous year's budget also helps with finding recurring expenses.
Some every day recurring IT expenses include:
Content management systems

Cloud storage space

URL registration

Renewing software licenses
It will be a great idea to examine previous IT budgets, which will help with the fluctuation of variable revenue and costs from month to month, quarter to quarter, and year to year.
3. Align Your IT Budget with the Company's Strategic Goals
Aligning the budget items with business objectives is a great way to demonstrate the strategic value of IT. It supports the company's efforts to meet the business goals and also shows your commitment to doing what's best for your company.
For example, meeting the goal of boosting customer retention is more easily achievable with a robust and efficient web ordering system than a slow and unusual one.
When you align budget items with company goals, remember to describe each investment request in concise terms. Do remember to avoid excessively technical phrases. It is prudent to describe the need that each item addresses.
Plus, add facets like who will benefit from the purchase and why it is ideal for meeting company goals.
4. Count the Costs
Imagine a scenario where you are elated due to a significant purchase. However, the momentary joy is overshadowed by hidden costs. No one wants to be in this situation.
What can you do? It is critical to consider the cost of each item from all possible angles. You may also want to consider additional expenses in the budget. Holistic budgeting will have no place for unpleasant surprises.
For example, you may see a budget that includes an IT project's software and hardware costs. It is critical in such cases to look at the additional costs for ongoing maintenance or consultants required to do the implementation.
5. Plan for the Future
Who doesn't want to outshine the competition? Your research and development team can help to put this year's budget in perspective with how you can improve your company's ability to compete with other businesses.
So, depending on the industry type, you can account for:
Researching your future needs, which will help to predict the IT expenses over the next few years

Sending managers to upcoming IT conferences to learn about novel products

Enhancing your IT infrastructure security to fend against the latest cyberthreats

Hiring coders to update proprietary software
6. Do Your Homework
It helps to have a systemic approach when contacting a vendor's sales rep. You can begin sales talks early. Plus, it may help to develop a shortlist of preferred vendors, where you've spent time on the pros and cons of doing business with each of them.
Furthermore, you can keep in mind about discounts that your company qualifies for (especially those that aren't advertised in sales materials).
When you vet vendors early, it can help you reach budget planning goals as it places you in a position to negotiate a better deal by comparing the costs of top vendors and allowing them to compete for potential business.
7. Double Down on Data
Data is critical to IT budget planning. CXOs love accurate numbers, and you can build excitement with compelling statistics on the benefits your budget items can bring to the organization.
For example, suppose you've always wanted to buy a new video conferencing system, and it fits in with a company-wide initiative to reduce costs. In that case, it helps give decision-makers ground to see the potential and opportunity in the new buy.
You may want to back up with information from potential vendors to equip you with the requisite numbers. Furthermore, you can demonstrate various facets of saving money.
Wrapping Up
IT budget planning can be an arduous process. However, when you harness the right data, inputs from leaders, and employees, you can develop a winning IT budget.
With proper IT budgeting, you can help enhance your company's infrastructure to stay competitive in today's business environment. What's more? It can help to support the strategic business goals.
All you need to do is shift from a mindset of just throwing numbers onto a spreadsheet and work together as a team to develop the IT budget.
Create an Accurate and Reliable IT Budget with Imaginovation
Good financial planning can be a meaningful journey. The perfect IT budget can ensure that you spend money wisely.
If you need help with creating IT planning, talk to us. We can help you create an efficient IT strategy. We've helped many businesses achieve growth with successful digitalization. Let's talk.
Book A Consultation
Book a meeting with one of our team members and we will help you plan out your next steps. You can also use our calculator tool to receive a rough estimate on your project.