An efficient healthcare supply chain is paramount to saving patient lives. And, embracing digital technology is a significant step towards building that efficiency.
The transformation of a traditional supply chain to a digital supply chain creates sustainable value for healthcare organizations. It gives everyone access to faster, safer, seamless, and more affordable healthcare. In addition, digitization of the healthcare supply chain helps hospital systems bring down operational costs and find growth opportunities.
Amid the adoption of innovative technologies – Big Data, AR/VR, Blockchain, etc. by the healthcare supply chain, how can healthcare providers become more resilient and cost-effective?
This blog will answer this crucial question and explain the need for a digital supply chain and the various challenges the traditional healthcare supply chain faces.
Let's read on!
The challenges of Traditional Healthcare Supply Chain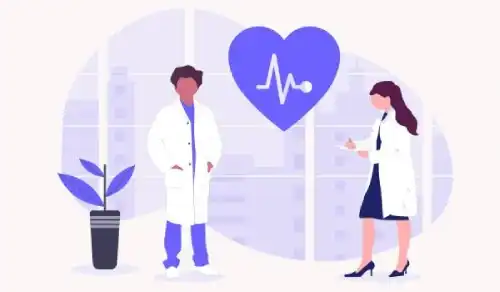 You cannot build a healthcare supply chain based on regular demand and supply. In fact, good health at the best affordable price is one product that you cannot stock like any other product and supply whenever demand arises.
The traditional healthcare supply chain is poles apart from the supply chains of other industries – and so are the challenges they face.
Let's take a look.
1. Unreliable inventory data
You must've noticed how the inventory data maintained within a traditional health supply chain is often found inaccurate and unreliable. Not only is it not updated regularly, but it is also highly fragmented between various stakeholders. In addition, poor visibility into hospital inventory leads to inconsistency of information.
The biggest challenge these traditional (non-digital) healthcare supply chains face is that they lack automated tracking mechanisms, real-time data sharing, and, therefore, optimal relocation of supplies.
2. Slow-paced manufacturing and innovation
One of the ways to gauge the effectiveness of the healthcare supply chain is to observe if healthcare production matches the demand. Therefore, it is essential that manufacturing, production, and innovation ramp up at the right pace.
Slow-paced manufacturing is yet another set of challenges that a traditional health supply chain faces.
It may lead to a drug shortage. This can force the providers to purchase alternative drugs that are much more expensive or even maintain a comprehensive backup inventory of such products that are at risk of being in short supply soon. It then leads to the added cost of inventory management as well as product expiration.
So, even though there is a dire need for highly adaptable healthcare production, they can't function effectively with a manual system's drawbacks.
A digital transformation combining analysis, tracking, and automation is essential but is seen as missing in traditional supply chains.
3. Hoarding of supplies
The healthcare supply chain relies too much on distributors and other such third-party logistics. Hospitals need to procure essential health products, medicines, medical equipment, etc. However, the traditional supply chain systems are not equipped to adapt to the increasing demands of these products.
Besides, poor logistics and misplaced priorities often lead to hoarding critical supplies like ventilators, masks, and other equipment, which should never be confined to warehouses.
4. Wastage
You can blame it on the poor inventory tracking of traditional supply chains, but it leads to massive wastage. Hospitals and healthcare providers see waste due to hoarding or excess inventory of medical devices, expired products, and unnecessary shipping costs.
5. Lack of integration
With time, healthcare practices and hospitals are becoming consolidated, and health systems are expanding. However, traditional supply chains within these siloed organizations remain detached. Lack of integration leads to inconsistency of information between these supply chains and hospitals.
The Need for Digital Supply Chains in Healthcare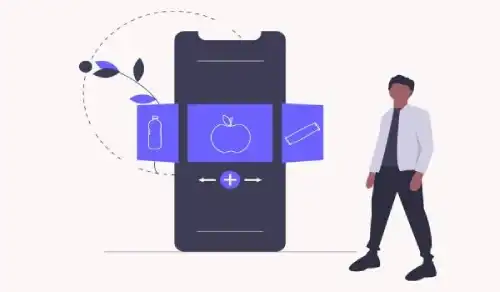 A smart supply chain in healthcare is a pressing priority. Digitization of the supply chain is set to enable you to address the new requirements of your customers and the challenges of the traditional supply chain and improve its efficiency.
Here's why going digital should be the right move.
1. Improved patient care & engagement
The adoption of new innovative digital technologies builds the efficiency of the supply chain. Hospitals and other medical care organizations can cut costs and save money by getting their processes automated. Moreover, automating the workflow would lead to staff productivity. Staff time can be redirected and better utilized for patient care, reduced patient wait time, and reduced number of rescheduled appointments. Improved patient care means better patient engagement and patient satisfaction.
2. Optimizing Costs
The supply chain in the healthcare sector is a strategic asset with the potential for significant financial savings. Automation is key to propelling that potential.
A study says that 94 percent of the surveyed healthcare professionals identified a direct relationship between supply chain management and the organization's financial success.
With digitization in place, you can start taking a more holistic approach to cost-saving.
3. Efficient workflow
You can boost the efficiency of your healthcare services supply chain by automating both physical tasks and planning.
You may observe unnecessary duplication of many work processes. This is because the systems and processes that make up the supply chain are siloed and disconnected.
As you attempt to automate and integrate the tasks, your stakeholders will be able to share information more freely and become efficient.
4. Data Accuracy
Once you digitize the common supply chain processes, you will notice a reduction in poor outcomes generated by data errors and inconsistencies. In addition, your employees will get free time to get engaged in higher-value and productive activities.
5. Ease of use
Digitizing the supply chain processes means processes will be standardized. And once that is done, everyone involved can work with greater ease.
The Role of Digital Supply Chains in Healthcare
The healthcare supply chain generates enormous data. To transform the healthcare supply chain, you need to utilize this data the right way and integrate the best technologies to boost the performance of the supply chain at all levels.
The challenge for non-digital supply chain management lies not only in acquiring the products and supplies required for high-quality patient care—but also in improving value and reducing costs.
A digital transformation of the healthcare supply chain would bring about:
1. More evidence-based decisions
Data on service/product outcomes is crucial in the healthcare supply chain. However, that sort of data is not always available. Since adopting a new product or service demands clear clinical evidence, digitization helps collect evidence.
When using a product, it helps if there is information available – that shows an improved clinical outcome in the form of reduced length of hospital stay, less time in the operating room, less use of anesthesia, or fewer complications. Automation helps to acquire such valuable data. It translates the raw data into relevant and actionable information. This can help you make decisions that are based on clinical evidence.
2. A move to cross-functional teams
Your digital transformation efforts will undoubtedly lead to breaking down silos within your organization. It will give way to the formation of cross-functional teams. Together, the teams would improve systems integration and offer a holistic solution with shared risks.
3. Escalation in merger and acquisition activity
As with most businesses across the globe, hospitals and other healthcare entities also go through merger and acquisition activities. With mergers and acquisitions happening, it becomes essential that volumes of data get transferred safely and efficiently.
Automated supply chain management solutions ensure seamless data integration.
4. Better adoption of data standards
Digital supply chain solutions standardize workflow and processes. That will bring about increased efficiency, lowered costs, and improved patient care.
Moreover, cloud-based solutions will help create a connected, scalable, fast, and efficient supply chain. It will make room for transparency and flexibility across the system.
How Can Providers Leverage Digital Healthcare Supply Chains? Examples
Health providers operating with integrated ERP systems for digital supply chains focus on four core areas—plan, source, deliver, and support. Together, they serve as the operating levers within the health industry's supply chain life cycle. Examples of how health providers can leverage technology in each of these areas are given here:
Plan:
Example – Making use of data to plan and track influenza drugs.
You can leverage the real-time data collected from various supply chain points to predict, estimate accurately, and plan the number of influenza drugs (that have seasonal demand).
Planning is evidence-based here for the following reasons:
It provides a clear picture of where the doses of influenza medication sit in the hospital's supply chain.
It verifies that the right supplies of medicines are available for the right patients at the right time. And,
At the time of shortage, it allows you to redistribute medicine supplies to locations of highest need.
Source:
Example – Making use of blockchain technology to track assets across healthcare units.
Blockchain technology's immutable records provide a basis for product traceability throughout the industry's supply chain. You can track various assets, right from the materials provided to the manufacturer and from health care provider to consumer.
For example, technology can help you track and investigate if opioids (used for relieving pain) are getting into the wrong hands.
Delivery:
Example – Boosting inventory visibility.
By adopting advanced practice technologies like RFID (Radio-frequency identification) and digitizing the supply chain at the point of use, you can:
Improve visibility of product consignment inventory right at the patient's bedside.
Adjust direct movement of inventories in real-time and deliver to areas experiencing shortages.
Support:
Example – Building automation within accounts payable.
We can learn from the example of a national not-for-profit healthcare system with operating revenue of 15.9 billion USD. This organization completed a request to build three automation within its accounts payable department – accounting, finance, and managed care contracting.
Modernize Digital Supply Chains with Imaginovation
Digitization of the healthcare supply chain has multiple benefits. In addition to cost-saving, a digital supply chain brings efficiency by automating processes and improving decision-making capabilities. Further, technology-based operations can simplify the work of supply chain personnel by helping them become more productive.
We will help you build a system that eliminates manual effort and processes real-time information needed for decision-making.
If you would like to modernize your supply chain or build a new digital solution for your healthcare supply chain management, contact us at Imaginovation.
Imaginovation is an award-winning web and mobile app development company with vast experience crafting remarkable digital success stories for diverse companies.