Digital transformation is key to the success of any organization. From improving the internal team's productivity to creating incredible customer experiences and boosting ROI, there's a lot to gain from digitization.
However, it is a long-term journey and it can become quite overwhelming for some CIOs and other c-suite leaders.
We often get this question from c-suite leaders — will it "really" help my organization grow faster? Will transformation increase our business bottom line and add more revenue?
To be honest, the answers to these questions lie in the transformation approach that you choose. If you're not sure where to start and what is the right digital transformation approach for you, keep reading.
In this blog, we will explore some digital transformation success stories and see what c-suite leaders can learn from these stories.
Successful Examples of Digital Transformation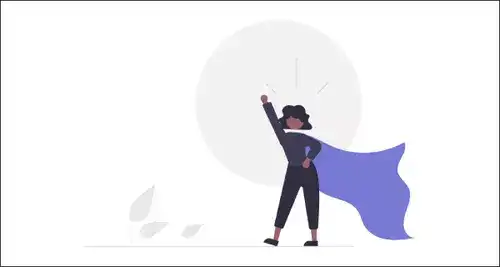 According to Statista, the worldwide business investments into digital transformation are expected to reach 7.8 trillion USD by 2024. The numbers show that more and more businesses are adopting the latest innovations and technologies to stay competitive.
Let's take a look at some of the organizations that have achieved value with digital transformation.
1. Cary, North Carolina
The digital transformation success story of Cary is just amazing.
Cary, the largest town in North Carolina, is on its way to becoming a smart city using technologies such as the IoT, AI, Salesforce, and Amazon Echo.
The technology is being used to transform all crucial operational and administrative processes in the government so that citizens can have a better experience.
The town of Cary took many initiatives in this direction. They got rid of about 100 legacy applications while implementing a platform strategy that provides a 360-degree view of the town's population, parks, and recreation registrations.
(Source)
2. IoT Integrations
The integration of Alexa and Waze is helping the government entity to proactively spread information and reach out to citizens.
You will find trash cans sending alerts when full, malfunctioning traffic lights sending alerts that simultaneously notify the traffic department, initiate a work order, and send an officer.
The Town Hall campus of Cary is used to build a simulated smart city with tested apps for smart parking, lighting, and recycling services.
The government entity of Cary has taken a significant step toward transformation. They have created a culture that's committed to respecting data.
3. Sprint
Sprint is a telecom company that decided to reinvent itself in 2015. The company was struggling to cut through the competition and losing revenue due to poor customer experience.
Their team prepared a five-year turnaround plan that focused on saving costs and delivering an improved customer experience. The planned reinvestment in technology was primarily aimed at gathering and analyzing data. (Source)
As a result, Sprint started catching up with its rivals and other industry giants like Verizon and AT&T.
Another crucial step that Sprint took was regarding processing volumes of data from multiple sources – emails, databases, and logs, etc. Recognizing the need for a system to analyze and systematically extract information from several sources, Sprint deployed an open-source software to process its 50 GB of data.
With this data, Sprint could identify bugs that affected different customer actions such as browsing behavior, device upgrades, reviews, and customer feedback.
The company is now looking at the latest trends and learning from other "tech-first" companies to build better customer and tech experiences.
In addition to its Big Data and AI efforts, it has also made great strides to become paperless. With the result, today, over 83% of Sprint's customer base uses paperless billing – which is the highest in the industry.
4. Microsoft
Microsoft is one of the world's leading technology firms. And, this leading firm soon undertook its transformation journey to stay ahead of the competition.
When Satya Nadella started the transformation journey of Microsoft a decade ago, he emphasized digital transformation was more about business rather than a lack of technology. (Source)
During this time, the company started shifting to cloud computing at an accelerated pace, moving the company away from its outdated desktop-driven revenue base.
With Office 365 and Azure cloud platforms, Microsoft transformed into one of the topmost players in cloud computing.
All of this could happen only because Microsoft decided to address its digital pain points and provide the best customer experience across the company.
The company hasn't just stopped at this. Microsoft has now purchased many additional products like Minecraft, LinkedIn, and GitHub. This step has opened new doors to the market needs of the digital era we currently live in.
5. Nissan
Car Maker, Nissan is not staying behind the competition when it comes to digital transformation. On the contrary, the company aims for even greater heights and is not looking back after it successfully adapted to a digitized workplace. (Source)
Nissan's digital workplace has streamlined and unified all the siloed business units and facilitated mobile capabilities for employees to access corporate apps and email from their smartphones and tablet devices.
The company has developed in-house software, which allows them to customize their digital capabilities.
Nissan's software engineers are using advanced tech like AI-enabled chatbots, machine learning, big data analytics, robotics, and other such technologies to improve the work environment for the company's 240,000 plus employees.
Nissan chose to invest in the digital processes to not only support its workforce but also to make life easy for its customers. Tech-enabled processes of Nissan are facilitating its consumers to do so much more – search cars online, have car models home-delivered for test drives, make purchase plans without visiting a dealership, etc.
Moreover, the digital drive has proved beneficial to the company from a profitability perspective. That's because online sales allow Nissan to cut down operational waste in selling and marketing cars.
6. NIKE
NIKE, the sports footwear giant, has wisely started focusing on advanced technologies and mobile devices.
Among many other digital initiatives the company has undertaken, a mobile app is included (Source). This awesomely designed mobile app helps the customers choose the best type of shoe based on their leg scans.
By scanning the feet, the app creates a map of them based on 13 data points. And thanks to this app, the company attains additional critical information for making better footwear projects in the future.
NIKE's digital transformation shows that innovation leads to modernizing of company operations. For example, when 6000 footwear materials are digitized, company design teams can work effectively at a faster pace.
Moreover, the company has deployed many other digital contents and platforms for free for its customer base:
Nike's digital ecosystem: It is a library of free digital workouts and resources, including Nike App, Nike Training Club App (NTC), Nike Running Club App (NRC), and the podcast TRAINED.
Livestream workouts: Live workouts are streamed on a fixed weekday by Nike Master Trainers for free on the Nike Youtube channel.
Digital Fitness Challenges: The Living Room Cup is a digital workout series where athletes set challenges for digital users to take part in at home.
How to Start Your Digital Transformation Journey on the Right Foot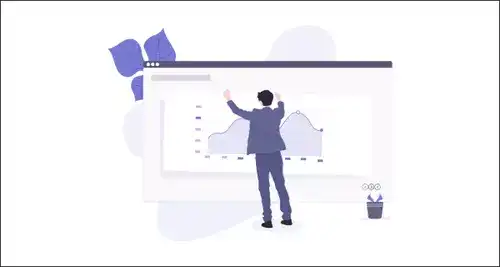 "When you look at everything that has to be done over the course of a couple of years, it can seem like a whole lot of work," – said Forrester Vice President and Principal Analyst Jeffrey Hammond about digital transformation.
And, a poorly implemented transformation plan can prove detrimental to your business. It can make your digital journey rocky.
So what should you do to start on the right foot and avoid the common pitfalls?
Here's a list of steps you must take to kick start you on the digital transformation path without any worries.
Let's go through this section, and learn what to do as you embark on your digital journey.
1. Lead your way to digital transformation
When it comes to your company's digital transformation, rules are simple – Make it happen to your company; don't let it come at you from others. Research reports that as many as 62% of the employees feel a lack of clear direction from leadership about digital transformation.
All of your C-Level Executives must get on board with you to outline a company-wide successful digital transformation strategy.
Because if they don't get on board, you may run into unforeseen issues. For example, when specific changes are needed, and people trying to make those changes do not have the authority to do so.
Begin with a thorough plan for your business with digitization at its core. Next, identify areas that can be transformed. Then, rope in your team and consult with them about specific areas of your business where you can initiate digitization.
Once you have created the atmosphere of digital leadership, you'll inspire everyone and pull off everything comfortably.
2. Begin with a vision
All kinds of transformation endeavors – whether digital or not, require you to rethink and conclude how your business will create outcomes, and where it wants to go. So to transform the way you do business, you need to think BIG and have a vision.
Technology is an almost indispensable part of our lives. And, most organizations world-over are feeling the pressure to adopt digitization. However, digital transformation in businesses has to have a purpose.
Otherwise, it won't serve any value.
You need the vision to take on the benefits of technology.
Think about a couple of things – What is it that you want to achieve? Why do you wish to transform? Why digitization?
Try to find your answers to why transformation – is it because you need innovations to sustain and add a new customer base? Is it because you need to catch up with your competitors or reduce the cost to deliver higher margins?
Form the big picture and clearly explain what your organization will be like in the coming years.
3. Learn from, and get past the competition
Keep looking for new learnings from the industry.
While all companies have not fully adopted digitization, those that have, are already experiencing its benefits. A study by Gartner discovered that while a mere 42% of the CEOs have begun the digital transformation of their business, 56% of them are already noticing a positive effect on their profits.
That's why you must be able to recognize which players in your industry are transforming appropriately. Draw a conclusion from this knowledge as to which aspects of the transformation you would want to adopt.
Don't forget to watch the ones who were unsuccessful with their transition endeavors. They are the ones who can teach you just as much about what you shouldn't do in the process of digital transformation.
4. Plan and prioritize iteratively – Step by Step
Because digital transformation strategy involves many aspects, you may struggle to prioritize the key issues.
As you check with teams on progress toward strategic goals of digital transformation, plans will inevitably change.
Therefore, you must build a centralized, all-encompassing view of the skills, resources, and budget available to make quick decisions and stay focused.
First, commit to only one primary goal that adds substantial value to your company.
Simultaneously look for things you can do easily, without much investment that will start reaping benefits immediately.
Determine what's working and what's not. Then make quick decisions about the best way forward.
5. Break data silos
We may be gathering more data than ever now, but the data we collect isn't integrated. Instead, it results in data silos.
Often your data may be stored in an automation tool, CRM tool, or some legacy system.
Combining data from multiple systems is impossible without the integration of these applications and systems.
Silos block transformation and slow digital acceleration. When teams and tools are siloed, the result is a confusing and disjointed digital customer experience. Form a new approach to break the silos successfully.
Begin by building an understanding of how your business processes work in practice. It will determine which software or systems need to talk to each other. Once this is done, integrate the right software and technology to collect data from automating processes efficiently.
6. Invest in the right technology
Technology alone is not the solution to all problems. Digital transformation is not about spending money on technology. It's about spending money right.
Once you have outlined your desired business outcomes, decide on the technology that will support your business goals.
Remember, technology is an enabler; it isn't what drives the return on investment. Instead, it's your processes that drive business outcomes — if done the right way.
So this is what you must do
Begin from the desired business outcome and work backward to the technology.
Engineer the transformation so that the company will want to adopt the new technology.
7. Bring your people on board
If you think that it is enough to adopt new technologies to give your company a competitive edge, then you are wrong.
You should also focus on getting your employees on board.
They are your most influential advocates for change management. Explain how the transformation can benefit them on a personal level and why they should come along in this journey.
Remember, your job is not just to make decisions but to inspire people to take action. Regular and clear communication with appropriate call-to-actions will do the trick. It will help you build trust with your employees and ensure they are with you in your organization's digital transformation journey.
8. Focus on the customer
While using the digital products of a company, most customers expect a seamless experience.
Never digitize your processes just for the technology's sake. If each of your digitization moves comes with a benefit to the consumer, you can be sure of investing your time and effort in it.
Take care of two things:
First, don't forget the key point. The technology that your organization decides to implement should focus on improving your customer experience.
Second, keep checking what's happening around you. Don't become too laser-focused on your industry and miss seeing what's happening around you. If you do that, you can end up missing ample opportunities to re-imagine what you are capable of doing.
Start Your Digital Transformation Journey with Imaginovation
Without a clear strategy, any kind of transformation initiative will likely break down.
If you're feeling unsure about how to begin right, contact us.
We will help you define the structure of your digital transformation journey and transform the capabilities your company needs.
We are an award-winning technology company with vast experience in crafting remarkable digital success stories for diverse companies.
Let's talk.
Book A Consultation
Book a meeting with one of our team members and we will help you plan out your next steps. You can also use our calculator tool to receive a rough estimate on your project.