Continuous innovation is a vital element for success in today's digital world. However, many established organizations find it challenging to reinvent the processes with technology.
Companies often treat digital transformation as a one-time solution, which is why they might experience many hurdles in the reinvention process. Therefore, C-suite leaders must find the right approaches that can lead to successful transformation.
So, where should you start? In this guide, we will talk about the best approaches for reinventing your business with technology.
Reinvention is Key for Success in Digital Age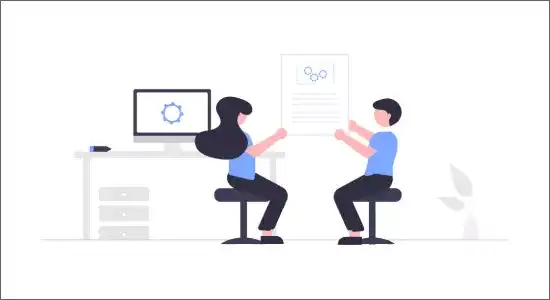 Let me begin by sharing the secret to a thriving business.
It is "recognizing when your business needs a fundamental transformation."
And then, you don't have to think about your business model or feel restricted around it. You only have to think about an opportunity to serve a customer who needs a job done.
Once you do that, you construct a blueprint defining how your company will fulfill your customer needs with a profit. And, finally, compare the new desired model to your existing model and see how much you would have to alter your business.
Remember, it is impossible to reinvent your business model without first identifying a clear customer value proposition.
Let's learn from the story of Netflix.
Netflix – An Inspiring Story of Business Reinvention
Started in 1997, Netflix used to ship DVDs by mail from warehouses located in the country. In a span of over two decades, Netflix has reinvented itself at least thrice.
With the right approaches, the company has now become a dominant player in the streaming and online entertainment industry. All the reinvention endeavors of Netflix reflected a singular focus – on the customer's needs.
Marc Randolph, the Co-founder of Netflix states, "We very very early came up with the idea that Netflix would be about finding movies you love, which in fact has nothing to do with how you choose to receive them."
Netflix always remained committed to delivering what their customers really want―irrespective of whether it arrived in the customer's mailbox or on their mobile phone or straight from the Netflix studios.
The passion for meeting its customer's needs using technology-led Netflix to offer a personalized service. With time, the economic model changed dramatically. The team scrapped the pay-per-rental structure and moved to monthly subscriptions.
Why Businesses Need to Adopt New Digital Avenues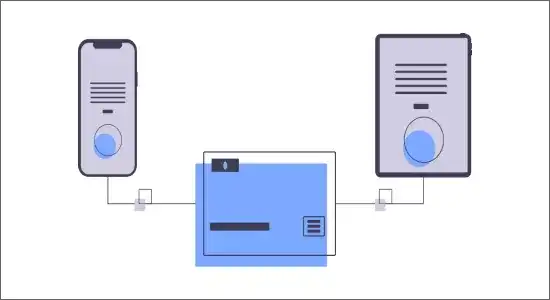 More than the technology enablement, you must look at your organization's digital reinvention from a business perspective, focusing on creating an organization-wide value.
It would be best if you considered adopting a digital transformation to:
Enhance customer experiences: You can discover new ways to understand and quickly change customer needs with digitization. For example, HomeAway launched the RerouteSanta.com website to eight markets and in seven languages. This way, it reached over 300 million visitors.
Bring new business models to market: You can create and capitalize on new revenue streams supported by innovative digital business models.
Improve processes and reduce IT Complexity: You can undergo a digital transformation to improve critical processes. You will reduce the operational risk of your business by equipping yourself with a modern technology platform
Core Business Elements That Need Change
We can define "core" as the most essential or central part of something – that which is the very heart of it.
In terms of your business, "core" would mean all those activities that are central to its operations.
To give you an essence of what the core of your business could be, I am going to ask you to think of those capabilities that allow your business to run effectively.
Simply speaking, it is the value proposition of your business that's grounded in its strategy.
This strategy serves as the foundation for all your investment decisions, resource allocations, and performance expectations throughout your company. It ultimately helps you shape an executable transformation ambition—the value that must come from business reinvention.
You can build this strategy around three essential business elements – talent, processes, and technology.
Let's begin by first developing an understanding of your business's value proposition.
A digital reinvention of your business must address the value your company provides to its clientele through its services and products. – Its value proposition. It is based on a clear strategy defined by working out all the benefits that you can put forward to your customers. The value that Uber provides, for example, isn't just about getting a taxi but rather providing convenience in booking a cab, ensuring your driver knows where to go, and ease in going cashless for payments.
Now any business transformation endeavor that does not address the three "core" elements of talent, processes, and technology will ultimately fail.
Let's take a look!
Talent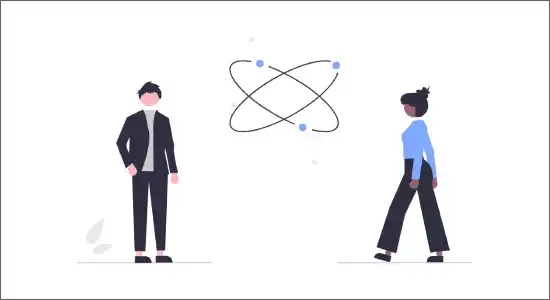 Here, talent comprises the competencies, skills, and workforce planning that enables the best talent base to execute your business transformation.
When prioritizing hiring talent, the digital reinvention of your business needs should be based on a clear understanding of skills needed at every level of your business.
Besides, you must continue building the relevant digital capabilities that are in sync with reinvention strategy and keep pace with customers as they transform the way they do business.
How do you enable such talent to thrive in your company?
By adopting a digital culture – one that is customer-centric.
Besides, you can encourage the new culture adoption by implementing reward systems like performance management, promotion criteria, and incentive systems. Such systems encourage new desired behaviors.
Processes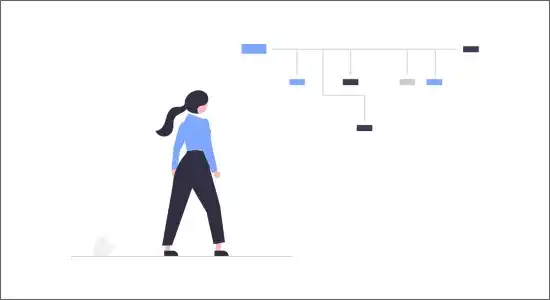 An efficient set of integrated processes that are designed to achieve the desired business outcomes is another essential that you need for a digital transformation.
Only by rewiring the mechanisms for making business decisions and getting things done can you enable the digital system to run.
You can attempt to increase the speed of your business and cut expenditure by up to 90% by digitizing your supply chains and other information-intensive processes. You can also build new capabilities like RPA (robotic process automation) or advanced analytics.
So, what's best – automating existing processes or building new ones?
When you have to choose between digitizing existing processes or building new ones – it is best to focus on identifying the customer journeys that matter most to your business and then mapping out all the touch-points, processes, and capabilities required to deliver on them.
Technology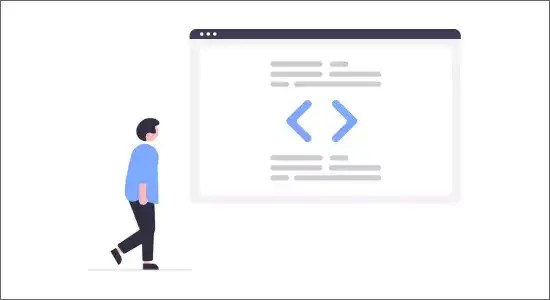 Digital reinvention isn't about investing money in tech; it's about investing money right. Select the IT systems and technology that will support your goal.
Think about the software, hardware, and all the IT tools required to enable the capability.
You must ensure that each IT investment should respond to clear and robust business needs and not lead to "tech for tech's sake."
Moreover, you must also be able to identify how best to work within an ecosystem of partners and vendors, verify which legacy systems to keep, which to discard, and—determine how to help legacy technology work best in the reinvented digital world.
The Right Approach for Reinvention
A McKinsey report reveals that 70 percent of transformation attempts do not meet the organizer's targets.
Do you know why many reinvention endeavors fall seriously short of their original goals?
It is because of the complexity involved in most digital reinventions. This is why you need a carefully coordinated approach for reinvention.
It has to be "carefully coordinated" because if your reinvention approach focuses and drives the transformation program based on a select few steps but not all of them, it is bound to fail.
So here's the right approach for extracting full value from your digital transformation endeavor.
1. Uncover and shape your digital goal
This is the first phase of your reinvention strategy.
It is a crucial phase to help you develop a clear view of where your business value is being created and destroyed. The best way to do it is by analyzing your business, sector, customer-behavior trends, and economy and then identifying and quantifying business threats and opportunities.
Simultaneously, you must engage in an evaluation and analysis of your existing digital capabilities and resources. Include all those capabilities that build a foundation for other vital business processes and activities.
Don't forget to ensure the availability of mid-level talent in your company for managing the transformation, as it's the most critical element for a company's digital success.
Armed with this understanding, you can then determine what your strategic goal is. It can be anything that requires rebuilding the existing business, delving into a new market, or innovating a new business model.
You can then develop a detailed road map that clearly addresses the capability gaps identified earlier. Back this up with recruiting, hand-holding, incentivizing, and retaining the necessary talent in your company.
The goal should be to develop a robust business case for change that's based on facts.
2. Design breakthrough experiences
Acting on a digital ambition is no easy feat!
Many successful companies begin by focusing on their most essential customer journeys. Then they work backward from there to design and build breakthrough customer experiences.
It would be best if you too did this by using design thinking and skills. While defining each essential customer journey, especially look for all the pain points and potentially missed connections. Your change team will then have to screen-by-screen map out models for a new user interface.
You can get past this phase quickly by avoiding getting caught in endless rounds of planning. Instead, you should focus on rapidly building the prototype, translating the concept into MVP that tests your design in the market before going full scale.
In this phase, you must focus on building rapid delivery approaches and an IT infrastructure that blends your existing legacy system with microservices and plug-and-play elements). You can consider opting for either agile IT or DevOps.
Since this phase will have cross-functional collaboration, needing rapid decision making, and leading to iterative development, your team constitution should be such that all of this is done efficiently.
Try including effective metrics and scorecards that'll evaluate digital performance and drive the right team behaviors and mindsets. You can consider establishing a "digital council" in your organization to break down organizational silos so that transformational change happens without any hurdles.
3. Deliver the transformation via a network of partners
Let's talk about the speed and scale necessary for reinvention. How do you get to the right pace and scale for that?
Well, you would need an ecosystem of partners, teams, suppliers, and customers. It means you would need to work with a mix of delivery specialists, vendors, niche players, etc because you would need them for their specific set of skills and capabilities.
Ecosystem management has thus become a critical competency. For example, you can consider building a digital product by partnering with one company for its technology and also with different retailers to build up a marketplace. With this approach, you can quickly hit the marketplace and increase your revenue.
You can also consider hiring change leaders who could be made responsible for maintaining the speed of change and driving accountability across the business. They will examine your organizational structure, data governance, performance management, and IT for areas of opportunity, making decisions that balance efficiency and speed.
4. Structure the process to minimize risk
What happens when a company develops "reinvention exhaustion" and funds for the transformation start to dry up?
This is a sure shot sign that your company is heading towards a digital transformation failure.
What's the solution?
To mitigate this risk of failure, it's important to focus on fast wins (like increasing conversion rates) that build momentum and generate cost savings that can be reinvested in the next set of transformations.
You can apply this sequencing approach to tech as well.
Focus on integrating digital into every single aspect of the business – right from channels and processes to the data operating model and culture.
Reinvent and Scale Up Your Business with Imaginovation
Without a clear vision and strategy, any digital reinvention initiative is likely to fail. We can help you start your digital transformation journey on the right foot. Get in touch with our team and know how we can help you transform your business digitally.
Imaginovation is an award-winning technology company that helps businesses adopt digital technologies to solve mission-critical challenges.
Let's talk.
Book A Consultation
Book a meeting with one of our team members and we will help you plan out your next steps. You can also use our calculator tool to receive a rough estimate on your project.