Digital transformation is no longer a buzzword in the business world - it's a critical component of success.
In today's fast-paced, technology-driven world, companies that fail to adapt and transform risk being left behind.
But what does digital transformation mean, and why is it so crucial for businesses?
In this blog post, let us delve into the world of digital transformation and explore what digital transformation is and why it's not just a trend but a necessity for businesses that want to stay ahead.
We will explore the critical components of digital transformation - from strategy to technology. We'll also present insights into building an impressive digital transformation strategy for your organization.
Not only that, but we will also walk you through its key trends for 2023 and beyond.
Since any investment in digital transformation has to be justified by measurable ROI, we'll finally explore ways to assess the impact of digital transformation initiatives.
So, whether you're a business leader looking to understand the basics of digital transformation or a professional interested in keeping up with the latest trends and best practices, this blog post is a must-read.
Let's get started on the journey toward digital transformation!
What is Digital Transformation?
Digital transformation (DT or DX) integrates digital technology into various areas of your enterprise, resulting in fundamental changes to how your business operates and delivers value to its customers.
Digital transformation can involve various activities - from automating manual processes to developing new digital products and services.
Irrespective of what business function it impacts, the goal of DT is to help businesses like yours stay competitive and relevant while embracing technology.
But digital transformation is a term that can have different meanings for every organization. Therefore, we have gathered a variety of definitions to assist you in selecting the one that best suits your requirements.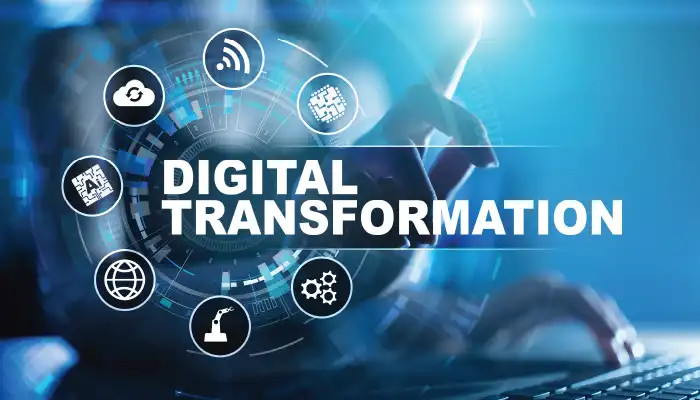 Expert Definitions of Digital Transformation: Understanding the Concept
There is a plethora of definitions of digital transformation, and here are a few:
Brian Solis's definition of DT is entirely holistic:
[DT implies] the realignment of, or new investment in, technology, business models, and processes to drive new value for customers and employees.
He adds that the realignment can help businesses compete effectively in an ever-changing digital economy. But, the main focus of digital transformation should be on realignment to bring in value for customers and employees.
The Wikipedia definition highlights DT as the changes associated with the application of digital technology in all aspects of human society.
Austria, Municipal Government**,** states:
DT means modernization or the renewal of business processes and business models supported by IT, so business processes and business models are at the center of attention and not IT.
Peggy Chen, CMO of SDL, says:
At its heart, digital transformation is about connecting better with digital customers.
Paige O'Neill, CMO of Sitecore, says:
It's important to keep in mind that digital transformation is not a single project or change, but an organization-wide restructure that extends to the people, the operations, and the technology.
Many experts and influencers cite digital transformation as building a better experience for customers and employees with the help of innovative technology.
Organizations should chalk out the objectives and outcomes that suit their needs best. As Global CEO of Cognizant Softvision Andres Angelani aptly writes:
the right definition of DT rests within the organization itself.
So What Are the Key Components of Digital Transformation?
A critical element of DT is technology. However, the emphasis during DT is often on transitioning from outdated processes and legacy technology to adopting new technology.
Forrester's research reaffirms why there is a significant investment in existing IT systems. The report suggests that CIOs spend an average of 72% of their budgets on existing IT concerns. In comparison, only 28% goes to new projects and innovation.
Many organizations also embark on DT journeys to counter the potential for disruption from startups.
For example, Uber's entry into the transportation sector led to similar ride-sharing and on-demand services by other car rentals and taxi companies.
So, executives are constantly under pressure to rethink and deliver.
But digital transformation is not just about implementing new technologies. It also transforms business processes, organizational culture, and customer experiences.
To better understand it, it's essential to explore the key components that make up a successful digital transformation journey.
While the specific components of digital transformation can vary depending on the organization, some key components typically include the following:
1. Digital Strategy
Digital transformation requires several vital factors, but without a well-designed strategy, it won't be able to help an organization go far. The crucial element, therefore, is a detailed digital strategy that is based on the reason for the change and the ultimate objective.
2. Data Analytics
Digital transformation uses innovative technologies to enhance decision-making with data analytics. It involves gathering data from multiple sources, analyzing it using various tools and techniques, and applying insights to improve business operations.
3. Customer-centricity
Digital transformation is about making your business more efficient, profitable, and up-to-date. To achieve this, you have to focus on the needs and expectations of your customers and build solutions that meet those needs. But what exactly is "a customer-centric approach"? It simply means putting the customer at the center of everything your organization does. This means designing products and services that meet customer needs and providing exceptional customer service.
4. Processes
Processes play a critical role in digital transformation, and businesses need to optimize their processes to leverage digital technologies effectively. Optimizing processes enables companies to become more efficient, effective, and agile in the way they operate, resulting in reduced costs and improved quality.
5. Technology
Businesses need to invest in the right technologies to enable digital transformation. This includes cloud computing, big data analytics, artificial intelligence, the Internet of Things (IoT), and other emerging technologies.
6. Culture
Digital transformation requires a culture of innovation, agility, and continuous improvement. Therefore, fostering a culture that embraces change and encourages employees to experiment and learn quickly is especially important.
7. People
Digital transformation requires skilled employees who can use digital technologies to drive innovation and change. Therefore, businesses need to invest in their employees' training and development to build the necessary skills and capabilities.
Identifying these components is essential for organizations to plan and implement their digital transformation strategy effectively.
Also Read: Why Businesses Should Modernize their Legacy Applications?
Why is Digital Transformation Important for Businesses?
As an entrepreneur, you may undertake digital transformation for several reasons.
The most likely purpose, of course, is survival.
Before we discuss why digital transformation is important, here are a few quick stats about it.
In the IDC Worldwide Semiannual Digital Transformation Guide, experts highlighted that the worldwide spending on technologies and services that enable digital transformation would reach $2.3 trillion in 2023.
According to Markets and Markets, the digital transformation market is expected to grow 19.1% annually from $521.5 billion in 2021 to $127.5 billion in 2026.
The World Economic Forum suggests that digital transformation's value for society and industry could reach $100 trillion by 2025.
According to a survey by Deloitte, 60% of executives believe that the COVID-19 pandemic has sped up digital transformation, and 62% believe that it will continue to be a priority over the next two years.
If you are still wondering why digital transformation is important for businesses and what are the benefits of digital transformation, then read on.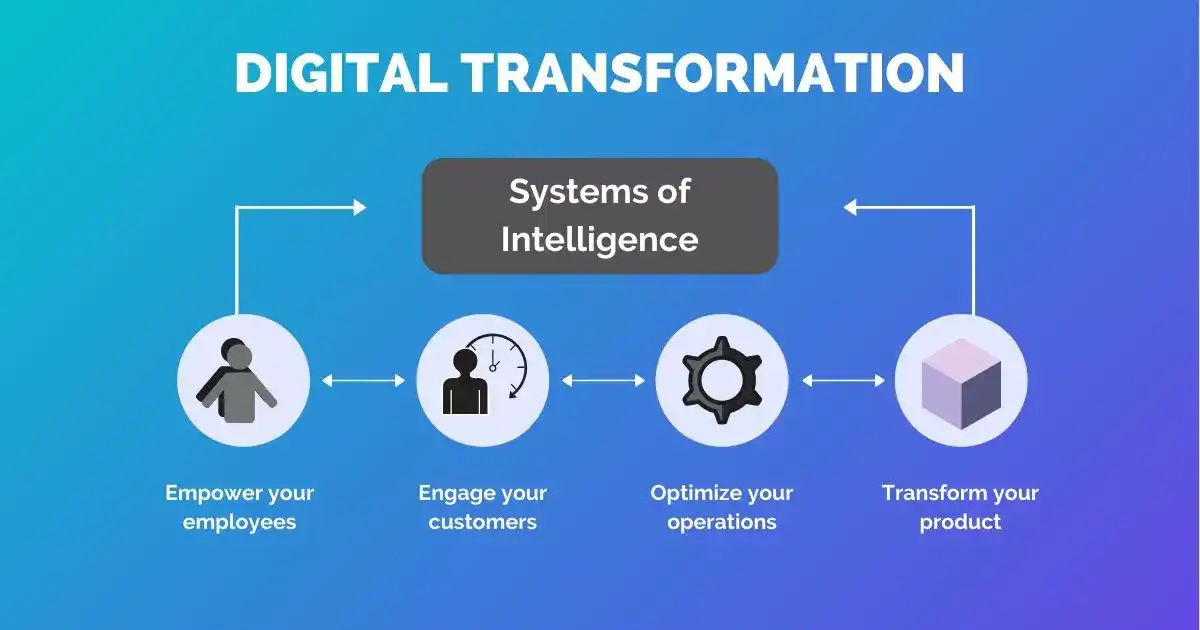 1. Transforming Customer Experience
At the heart of digital is customer experience. As a result, 92% of company leaders are creating advanced digital transformation strategies to improve the customer experience.
2. More Data-based Insights
Going digital allows for the tracking and analysis of metrics. Using data-driven insights can help understand customers and rethink business strategies, leading to better decision-making and a higher ROI.
3. Greater Collaboration Across Departments
Digital transformation creates an excellent opportunity for unity and collaboration across the organization by building it on digital congruence. The transition will be smooth and seamless when everyone is aligned to a common purpose.
4. Improved Agility and Innovation
Digital transformation fuels business growth through innovation. In DT initiatives, 68% of companies consider agility as one of the top three priorities.
5. Competitive Advantage
Digital transformation enables businesses to gain a competitive advantage by creating new products and services, expanding into new markets, and improving customer understanding and service. DT also helps companies generate new revenue streams by providing innovative technology-enabled products and services.
6. Cost reduction
Digital transformation reduces business costs by automating processes, reducing waste, and optimizing supply chain management. This results in cost savings that can be reinvested in the business or passed on to customers. According to a study by McKinsey, companies that fully embrace DT can reduce costs by up to 50%.
Digital Transformation Strategy
A Digital Transformation Strategy serves as a blueprint for businesses to harness the power of cutting-edge technologies.
It encompasses a range of initiatives, such as revamping business models, reimagining products and services, and forging new value chains to cater to customers' evolving demands.
At the crux of a digital transformation strategy lies the answers to crucial business questions: what, who, how, and why. Addressing these questions forms the cornerstone of devising an effective digital transformation plan that can drive growth and success for organizations.
The key benefit of a digital transformation strategy is having a roadmap that ensures alignment across all teams, resulting in a focus on delivering what is essential to the business and its customers.
While transformation can be an ongoing process that requires time and technology, it helps if you have a digital transformation strategy. This is where a digital transformation strategy helps
Gauge the performance and value of digital transformation efforts.
Establish a link to an actionable roadmap.
Innovate by building new products and services.
Expedite strategic funding and resource allocation.
Enhance time-to-market.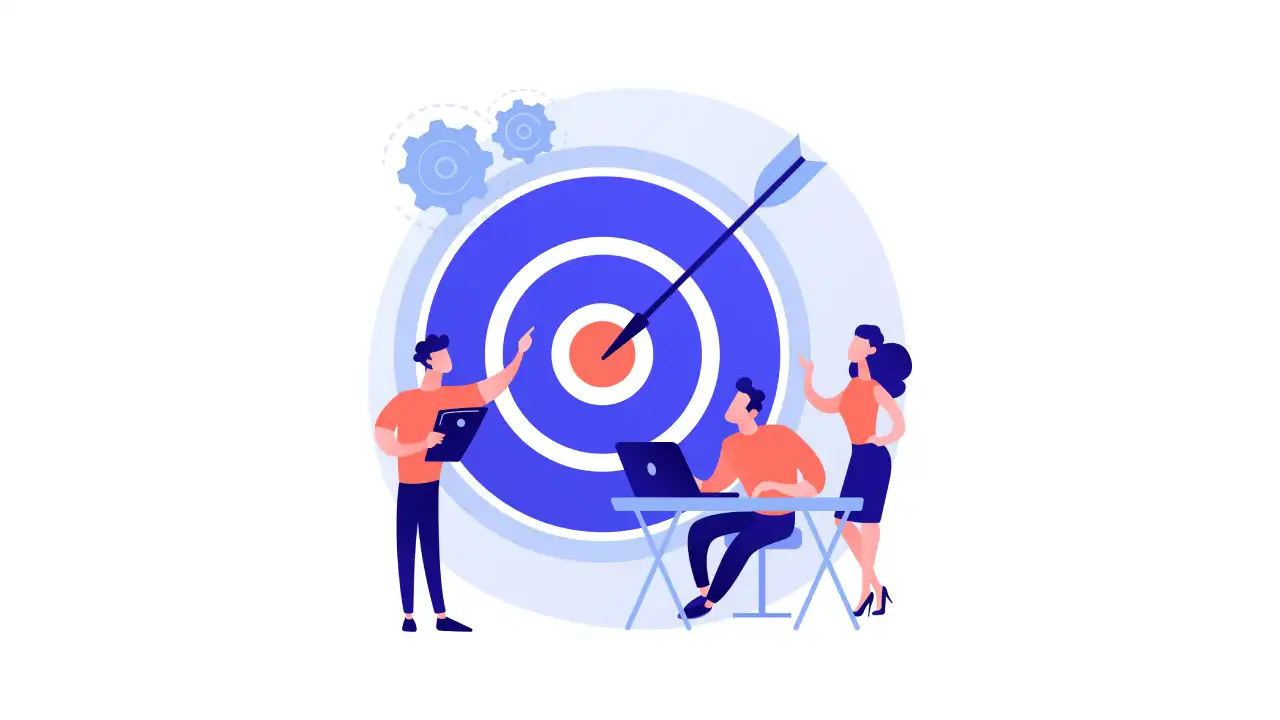 Getting Started on Digital Transformation
Here are a quick set of pointers for you to get started:
1. Define what digital transformation means for your organization.
Defining what digital transformation means to your organization is crucial to begin the digital transformation journey. This step can help you identify which areas require the most attention so that you prioritize accordingly. Since digital transformation encompasses a lot of aspects, it is crucial to concentrate on the areas that will have the most significant impact on your business.
2. Evaluate your current capabilities.
To start the digital transformation process, evaluating your organization's current status is essential. This includes analyzing your website, social media accounts, and customer relationship management system. Once you fully understand your current position, you can create a roadmap for implementing changes and identifying any gaps that need to be addressed.
3. Get the appropriate buy-in.
Getting executive buy-in is crucial for starting the digital transformation and securing the necessary investment. Presenting research findings and organizing informative meetings during the planning phase can help ensure all decision-makers are in agreement with the plan before proceeding. This early buy-in increases the likelihood of successfully implementing the digital transformation strategy.
4. Create a Compelling Digital Strategy
Break your transformation into doable phases and create a detailed roadmap. Involve stakeholders in each phase to ensure agreement and alignment. Don't be afraid to change course if a plan doesn't work. Flexibility is key to a successful digital transformation.
5. Ensure you have the right skills.
You need the right skills and expertise to achieve digital transformation. First, evaluate your current workforce to identify any skill gaps that need to be addressed, such as through training or recruitment of new employees.
6. Document the Risks
There could be risks involved with digital transformation, and many companies are aware of this. In addition, there could be risks involved whenever you roll out a new internal application. It's, therefore, advisable to have discussions, analysis, and documentation of potential risks associated with DT, enabling you to monitor potential threats over a specified duration.
7. Run Pilot Tests
After ideation, analysis, risk assessment, and planning, it's time to conduct a pilot test of the technology. This step helps you assess the effect of DT on your business and culture as you implement the plan. Testing also helps ensure stakeholders and employees are prepared to implement the project effectively.
8. Prepare for Culture Change
Cultural change is a crucial part of digital transformation. It is a people challenge that must not be overlooked. Consider the cultural aspects of transformation carefully to prepare for culture change effectively.
Key Trends in Digital Transformation for 2023
As we have already entered 2023, it is crucial to examine the latest trends and developments in digital transformation closely.
This section helps you explore the key trends shaping digital transformation in 2023, enabling you to prepare and adapt to the changing digital landscape.
Adoption of AI and ML
Artificial Intelligence and machine learning will continue to play a significant role in digital transformation. For example, AI technology can help companies make better decisions by providing insights into customer behavior and what they want. ML, on the other hand, can allow companies to use data to create personalized experiences for their customers and get a competitive edge.
A surge in cloud migration
Cloud technology is now an integral part of digital transformation. It enables businesses to improve scalability, flexibility, and agility. As a result, companies increasingly rely on cloud services, particularly when cutting costs and improving accessibility.
Emphasis on cybersecurity
Digital transformation initiatives require robust cybersecurity measures to safeguard organizational digital assets, intellectual property, and sensitive customer information. In 2023, companies will continue to invest in cybersecurity measures to ensure the protection of their digital assets.
Increased emphasis on employee upskilling
As digital transformation accelerates, businesses must train and upskill their employees. One of the primary reasons is that digital technologies are constantly evolving, and organizations need to ensure that their employees possess the skills and knowledge required to keep up with these advancements. Moreover, companies can improve their employees' productivity by upskilling their workforce.
5G adoption
5G adoption is a trend in digital transformation for 2023, as it can transform business operations and customer interactions. With its unsurpassed speed, capacity, and reliability, 5G can enable a range of emerging technologies, such as IoT, AI, and edge computing, to be more widely adopted in industries.
Integration of IoT
IoT (Internet of Things) is a trend in digital transformation because it can potentially transform industries by enabling more connected and data-driven operations. IoT technology can be used to collect and analyze data from a wide range of connected devices and sensors, enabling organizations to gain valuable insights into their operations, improve decision-making, and optimize their processes.
Focus on data privacy and compliance.
In today's digital world, companies are collecting and processing vast amounts of data from multiple sources, including customer transactions, IoT devices, and social media platforms. That's why organizations need to ensure that they have robust data privacy and compliance measures in place to protect this data from breaches and cyber-attacks and comply with regulatory requirements such as GDPR, CCPA, and HIPAA.
No-touch solutions and digital payments
This year, watch out for more of no-touch solutions and contactless payments. Contactless payments, such as mobile payments, digital wallets, and QR codes, have become increasingly popular, replacing traditional payment methods like cash and cards. Furthermore, businesses have started to adopt contactless technologies, such as contactless deliveries, virtual consultations, and touchless interfaces, to enhance customer experiences and improve operational efficiency.
As senior managers and entrepreneurs, the roadmap to take full advantage of DT's potential is quite clear.
Here are some digital transformation best practices for you:
Research DT examples and find out key trends
Reimagining your business model
Create a distinct digital transformation strategy story
Apply trending technologies to optimize your business model
Create a distinct competitive advantage with DT
In conclusion, it's time you explore the intersection of your business with engaging and meaningful customer experiences augmented with digital transformation and innovation.
Digital transformation has become a global business movement, and you must stay tuned to the universal paradigm to thrive in the digital economy eventually.
Measuring ROI on Digital Transformation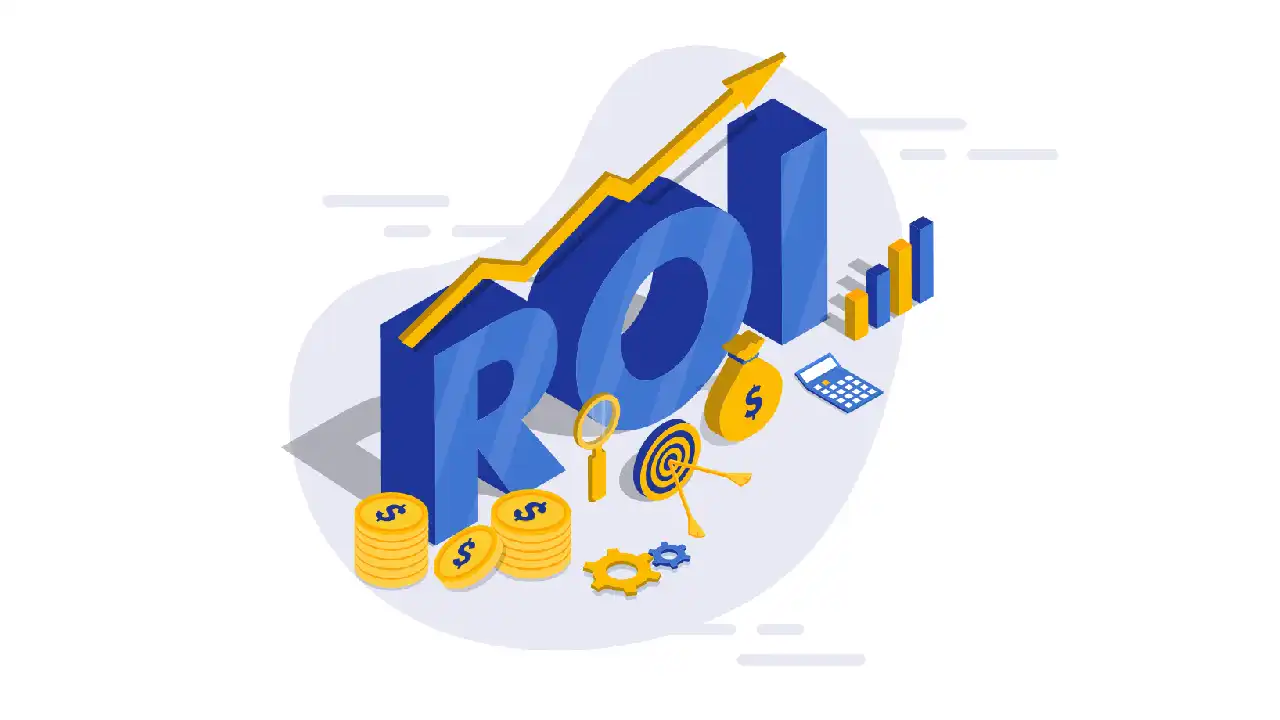 Digital transformation projects can be hard to quantify in terms of ROI. But with the right metrics in place, you can prove their effectiveness.
While a small digital project, like revamping a mobile application, may yield short-term benefits, some other digital transformation projects can prioritize long-term business value over immediate gains.
It's important to remember that digital transformation is a continuous and ever-evolving process. This makes conventional business value calculations and financial governance methods less relevant.
Besides, no two industries have the same set of operations and business goals. Business leaders may argue over the best way to run their organizations, but they share a number of similarities.
All executives want their companies to grow and succeed in the marketplace by making the most out of scarce resources and current technologies.
So, what is the right way of measuring ROI on digital transformation?
According to Cecilia Edwards, a partner at Everest Group, a digital transformation consultancy and research firm, it is advisable to evaluate the performance of digital transformation investments from a portfolio perspective rather than a project-based approach.
This is especially important because this approach helps you avoid the negative impact of a single underperforming project on your overall IT efforts toward digital transformation.
Here are the steps you should take:
1. Establish your business objectives
Whether you aim to increase revenue, boost productivity, or improve customer satisfaction, it is crucial to identify the most significant business objective. This step helps you align your efforts and establish a clear direction for the digital transformation initiative.
2. Define your investment goals.
The process of defining investment goals for digital transformation is often detailed. It involves gathering information on the type of investment required, such as staffing, infrastructure, or technology, and then determining the specific amount of investment needed.
3. Figure out value metrics.
This step establishes the metrics that indicate the success or failure of the digital transformation initiative. These metrics, such as revenue growth, employee productivity, etc., directly affect value creation and serve as an indicator to monitor the progress of the project regularly.
4. Establish time frame
To estimate ROI, a specific time frame must be established accurately. In addition, baseline metrics need to be examined to determine the current state of affairs.
Best Practices to Measure the ROI on digital transformation
Set preliminary metrics in advance (even if they are hypothetical).
Create micro-metrics for agile testing.
Go beyond mere cost savings.
Regularly review and adjust by using metrics.
Digital Transformation Examples
Learning from other organizations' experiences in their DT journeys can aid ideation by providing insight into their challenges, pitfalls, and successes.
Let's take a look at some interesting digital transformation examples.
1. Restaurant Chains Stay Ahead | TGI Fridays and IHOP
Restaurant chains—TGI Fridays and IHOP are experimenting with virtual assistants, which facilitate customers with mobile ordering. The restaurant chains adopted this technology to stay ahead of more tech-savvy boutique brands.
2. Customer Experience at Heart | Porsche
A significant lesson from Porsche's DT journey is the importance of prioritizing the customer in the DT strategy. Porsche invested heavily in understanding its customers and their experience. They placed all customer data into a central CRM data center and documented every customer interaction in the entire lifecycle.
3. Competency Centre Supporting Client Base | Deloitte
Deloitte (Professional Services) founded Deloitte Digital Today. This innovative initiative of establishing the competence center brings all technical, creative, and digital competencies together to support their client base on their DT journey.
4. Connected Enterprise | Rockwell Automation
The leadership team of Rockwell Automation envisions becoming a fully connected enterprise in the future. Their current DT journey includes becoming a customer experience organization to achieve its goal of the connected enterprise.
5. Acquiring Other Firms | Disney
Disney leveraged digital transformation by acquiring other companies to meet the growing demand for streaming video enabled by technology. They acquired BAMTech to access streaming technology rather than building it in-house. They also spent $52.4 billion to acquire the assets of 21st Century Fox to establish a direct connection with consumers.
Craft A Meaningful Digital Transformation Journey for Your Customers with Imaginovation
Are you wondering how to get started on your digital transformation journey? then, Get in touch with us.
With our expertise in digital transformation, we can guide you in creating an effective strategy that aligns with your goals and objectives.
We are an award-winning web and mobile app development company with vast experience in creating meaningful digital success stories for startups to Fortune 500 companies.
We have helped many businesses and individual entrepreneurs craft meaningful customer experiences with viable digital solutions. Let's talk.