2020 was a challenging year for most financial companies. As COVID-19 hit businesses, financial firms in the US have concentrated more on technology.
With intelligent automation, leading finance companies are able to cut costs, improve customer experiences (CX), and boost ROI.
In short, finance automation is doing some great things! It's no wonder that finance leaders today feel the need to focus on financial automation.
So, how do finance companies can use emerging technologies to automate business processes and improve ROI? Let's see.
Why Do Finance Companies Need Automation in 2021 and Beyond?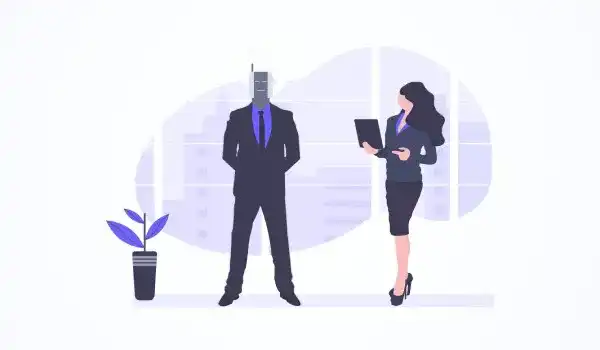 Finance leaders are under pressure to increase ROI and achieve cost savings over traditional manual labor. Implementing intelligent automation can put organizations on a trajectory of growth in 2021 and beyond.
First, let's try and understand finance automation. It is a technology that blends machine learning (ML) and artificial intelligence (AI) in areas such as financial analysis, credit analysis, generating statements, collections action, and much more.
Finance automation is no more a probability—it is a reality today. With an automated platform, businesses can benefit from the reduced need for human intervention. Therefore, organizations must align their longer-term automation investments for re-engineering success.
Key Statistics on the Need for Intelligent Automation
As per

research

conducted by McKinsey & Company, around 45% of the activities that individuals are paid to perform can be automated.

According to Accenture's

Finance 2020 report

, automation will remove up to 40% of the transactional accounting work the finance department does today.
Another exciting development is robotic process automation (RPA). We will demystify more on RPA in this blog.
The bottom line is that automation has a critical role to play in driving the direction of the finance companies.
Automation in Finance Can Boost Customer Experience and ROI
One of the pain points of finance companies is fixing the poor customer service. And, with the pandemic, customers have had more time to research and reflect on opportunities to switch to competitors.
We live in a time when customer expectations are high, and financial services staff feel stretched. There is a need for automation to reduce manual work and improve the customer experience.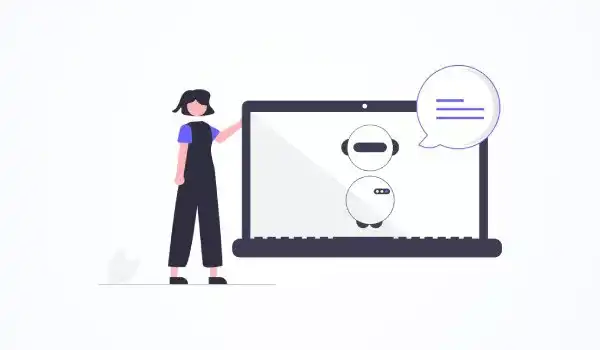 Here's how intelligent automation can help.
1. Lessen Costs and Improve Efficiency
Suppose you're a bank's customer and are forced to wait or hold on for hours for a customer service personnel to attend your call. Wouldn't it be annoying to wait for so long? The experience would surely lead to dissatisfaction.
On the other hand, call center executives are also under pressure and trying their best to attend to every call.
Enter intelligent automation. It can help you automate tasks that are dull or repetitive and the staff is freed to work on more complex tasks.
What can they do with the extra time? At first, it will help them to stay calmer. Plue, they can think of ways to add a personal touch with relationship building.
What can you do?
Introduce email bots to automatically analyze emails and prioritize them on levels of importance or even sentiments.

Implement smart chatbots in the banking app where customers can resolve most of their issues.

Send automatic reminders to executives to make work stay on track, and resolve issues quicker.
2. Drive Personalization
In times of uncertainty, empathy can be critical for customers. Here, the element of personalization can drive engagement, making customers more loyal and helping with retention.
What can you do?
Use AI to help make decisions quicker. AI can provide executives with recommendations based on customer's historical data. It can help to treat customers without biases and also stay regulation-compliant.
3. Reduce Errors
Financial executives can relate to this one. Administrative errors can cost dearly! However, with intelligent automation, one can reduce time wastage and errors.
What can you do?
Deploy software bots that can work 24×7 and 365 days around the year, with no breaks.
Bots are ideal for dull and repetitive tasks. Yes, you're right! Now, staff can stay more alert, and in turn errors can get reduced.
Compelling Trends of Intelligent Automation in 2021
With every challenge, there are new opportunities. Let's take a look at some exciting new trends that will drive automation in the finance industry in 2021.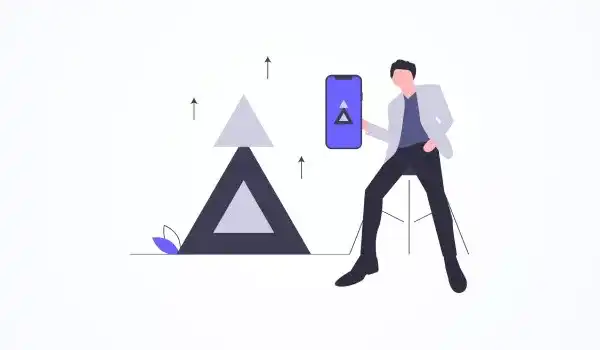 1. Leading the Way with Robotic Process Automation (RPA)
We've been talking about reducing routine tasks as they take a major chunk of time and energy. Now, when that time is freed up, one can put in more productive hours to do much more.
None of your employees love the routine-and-mundane tasks. In fact, such tasks can kill employee motivation and impact customer experiences. Therefore, these tasks need to be streamlined.
With Robotic Process Automation (RPA), mundane tasks can be automated. RPA created waves in 2020 and it will continue streamlining and creating delightful customer and employee experiences.
Finance companies can harness the power of RPA and leverage it with niche technologies such as process orchestration and document intelligence to automate your mission-critical business workflows.
2. Leverage Digital Capacity and Welcome Bots as Colleagues
In today's highly competitive landscape for financial services, it's getting tougher for traditional financial institutions to compete with new digitally focused entrants.
The newbies aren't bothered by legacy systems. In such a backdrop, it is prudent to focus on bots to offer digital workforce support.
Bots can help to increase production capacity while relieving humans of dull and repetitive work.
What can you do?
Harness digital capacity to bring agility.

Understand that digital capacity can become the new differentiator.
3. Prioritize Automating High-Value Workflows
Financial firms have a plethora of workflows. However, not all workflows are of identical value. So, in 2021, firms need to prioritize automation and focus on workflows that yield high value.
What can you do?
Look at the workflows that have DNA, including:
Connected Systems

: Workflows that involve multiple critical business systems, such as chatbots, enterprise applications, legacy systems, and more.

Document Intelligence

: Workflows that apply cognitive capture and AI to unstructured data to automate and extract information and unlock analytical insights.

Process Orchestration

: Workflows that have orchestration of digital workflows in collaboration with systems, users, and data.
4. Partnering with IT as Citizen Developers
Let's look at 2021; one already has many intuitive financial automation platforms. As a result, finance leaders are empowered to drive specific strategic business outcomes.
In 2021 and beyond, business-line leaders will become citizen developers and focus on partnering with IT in a federated model. The collaboration will help harness intelligent automation to transform information-intensive financial workflows.
What can you do?
Focus on the new model of partnering to create agility, reduce technical debt, and accelerate time-to-value.
5. Adopt Emerging Ecosystems for Unique Requirements
Financial firms will continue to require customizations to automate processes that are unique to them. CFOs can look out for ecosystems that emerge in 2021. They will be the go-to resources to fill the need gap.
What can you do?
Look out for platform providers who have developed vast networks of applications, technologies, and services. Find resources that can operate within your architectures and adopt the most viable solutions.
6. Explore 5G Data
In 2021, financial organizations must explore the capabilities of 5G. With 5G, firms can collate and analyze exponentially. Plus, critical insights can help business strategy and expedite decision-making.
What can you do?
Start with having document and data intelligence technology, which can convert unstructured data locked in 5G transmissions into structured forms of data assets.

Next, use AI and cognitive capture to achieve sentiment analysis, data and document classification, and secure content extraction from documents, such as loan applications, mortgage documents, and more.
7. Master Virtual Collaboration Tools
Organizations are increasingly focusing on remote work during the pandemic. The new normal also created a novel paradigm for the financial services workforce.
Digital workflow transformation will continue in 2021 and beyond, and firms that are stuck in analog business models may get impacted negatively.
What can you do?
Master the digital landscape and focus on collaboration tools, such as MS Teams, Zoom, etc.

Plus, explore automation tools, such as financial process automation, intelligent automation, and enterprise output management.
8. Get Ready to Adopt Embedded AI
AI use in 2021 will continue in the financial sector.
Citizen developers in financial firms will be empowered with Machine Learning (ML), Intelligent Optical Character Reading (OCR), and Natural Language Processing (NLP) in intelligent automation platforms.
The trend can help firms achieve digital workflow transformation that can dramatically elevate productivity levels and accelerate work throughout the enterprise.
Let's quickly look at major use cases where financial automation can help improve customer experiences and boost ROI.
Top Use Cases for Financial Automation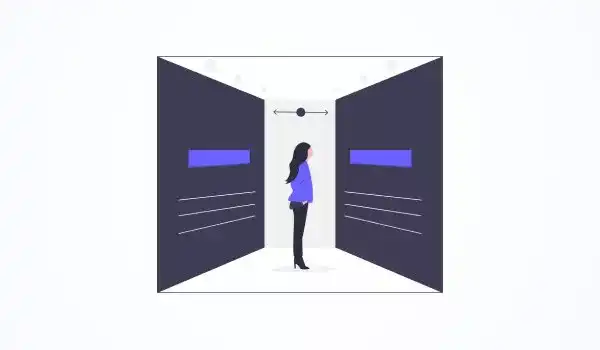 1. Customer Onboarding & KYC (Know Your Customer)
Financial Institutions require customers to provide information about themselves and their financials.
Such processes involve identity verification, background checks, financial fraud, and anti-money laundering (AML) checks. Smart Automation Robots can be employed and trained to perform these tasks.
2. Mortgage Lending
Mortgage Lending processes center around Document Imaging & Management Systems, multi-channel Loan Origination platforms, third-party Service Provider data push/pulls, etc.
Using RPA can quickly enable third-party data push/pull and also in other processes.
3. Core Banking Operations
Customer data updates, address changes, Accounting Reconciliations, Check Validation Procedures, and more such Back Office Core Banking Operations can employ RPA.
The technology can boost significant productivity.
4. Audit, Risk & Compliance
The promise of RPA technology can be seen in areas such as Risk Reporting, Data Quality, and more.
5. Accounts Payable
Accounts payable (AP) processes include collecting, processing, and paying invoices from suppliers who provide products or services to the client.
One can consider invoice automation, AP automation, and more.
6. Financial Planning and Analysis
Financial planning tasks that are at times mundane, such as the preparation and compilation of financial statements. One can consider using RPA to generate standardized financial reports and data collection and analysis.
7. Account Reconciliation
Account reconciliation is yet another low-skill task. With RPA tools, firms can log in automatically and extract apt information from ERP systems, prepare reconciliation statements in a standardized format, and more.
8. Accounts Receivable
Accounts receivable (AR) is the amount of money owed to a firm for goods or services used or delivered but probably not yet accounted for by clients.
You can consider using RPA bots that can provide automated monitoring of receivables, send automatic notifications to clients on their long outstanding balances, and compute the provision for doubtful debts.
9. Payroll Administration
Payroll administration includes the activities required to arrange the compensation of employees for hours worked. One can automate tasks, such as flagging time-sheet errors and omissions, auditing reported hours against schedule, calculating deductions, etc.
Wrapping Up
AI-powered automation holds the promise of overhauling business processes. As finance leaders, you need to focus on modernization efforts, mainly in the form of machine learning (ML), that can help you achieve your end-to-end process automation dreams.
Ask yourself: do you want to transform and differentiate yourself vis-à-vis your competition? The roadmap ahead is through adopting intelligent automation to digitize all your work and create intelligent workflows.
To conclude, intelligent automation can foster innovative ways to improve efficiencies, cut costs, and improve customer experiences. So, gear up for the future of work!
Embrace Intelligent Automation and Reshape Your Business with Imaginovation
Are you ready to grow your business exponentially with financial automation? If you want to embrace intelligent automation, and don't know where to begin, talk to us.
We are an award-winning web and mobile app development company in Raleigh with incredible experience helping businesses revolutionize and automate their processes.