Transportation has evolved substantially to improve our lives, and still, there are unsolved problems. The issues include traffic accidents, congestion, and vehicle emission. There is pressure on transportation providers with rising customer expectations to meet these needs.
This is where IoT in transportation can work wonders—the technology has the potential to transform the industry. And, that's excellent news!
The future of IoT in transportation is promising as it can offer end-to-end intelligent transportation solutions that are scalable, reliable, and secure. But why IoT?
It's simple—the quest to make smarter cities needs to be backed by smarter transportation and niche technology.
So, keep reading. In this blog, we will demystify IoT applications in transportation. We will also look at some intriguing IoT in transportation examples. Let's dive in!
How Can IoT Play A Critical Role in Transportation?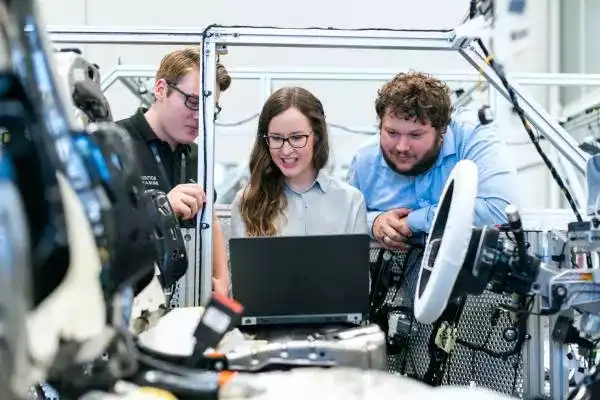 Photo by ThisIsEngineering from Pexels
Take a moment and reflect. When you consider taking public transport, has it been a joyful experience?
You might have had many painful experiences, such as waiting for a bus to arrive and traveling in a bus crammed with commuters. Plus, other pain points, including traffic congestion or inadequate ticketing systems.
With IoT in transportation, companies can adopt innovative applications and deliver positive outcomes.
Many companies are investing into IoT transportation platforms to improve customer experience and ROI. There is a good reason for you to consider exploring options.
According to Cisco's prediction, there will be 50 billion connected devices by 2020.
What's more? IDC predicts that IoT spending will touch over the $1 trillion mark by 2021. The statistics underscore the exponential rise of the IoT. Moreover, with IoT in transportation, one can enjoy visibility and reduced risks of accidents. Transportation authorities can harness the power of technology and IoT devices to deliver exceptional service.
Here's a quick peek at some benefits.
1. Vehicle and equipment maintenance
Vehicle breakdown and infrastructure faults can cause delays and leave commuters stranded.
Integrating IoT devices in vehicles and infrastructure, it is easy to check the health and condition of vehicles and infrastructure and manage maintenance proactively.
2. Reduce traffic congestion
When the public transportation system is efficient and timely, commuters will want to switch to the public model.
When commuters increase the use of public transport over private transport (cars), it can lead to less congestion and reduced pollution.
3. Efficient travel
Travel that is fraught with delays and inconvenience can lead to commuter dissatisfaction. When one can offer real-time information to commuters regarding bus or train delays, it can help. IoT tracking systems can provide real-time information on smartphones via proprietary apps.
4. Improved operational awareness
Those managing a warehouse or running a transportation company—know that their businesses heavily rely on infrastructure. A new sub-branch called IIoT (Industrial Internet of Things) is emerging and making waves.
The technology integrates all the assets, including electric forklifts, HVAC systems, and more. Furthermore, companies can collect real-time data related to electronic and mechanical assets.
So, prompt action can be taken when a machine or part stops working. The data helps with lesser interruptions and delays in business operations.
5. Smarter freight stowage
The supply chain manager is responsible for ensuring that all containers reach their destination, at the right time, from the factory to the warehouse and in good condition.
With technologies such as big data analytics, machine learning, and IoT, one can achieve this goal quickly.
6. Improved safety
When one can track things such as train speeds, roadway temperatures, or aircraft parts condition using IoT-enabled technology, it can also help improve the safety of the transit systems.
7. Environmental improvements
We already talked of reduced pollution with IoT-enabled systems. With better monitoring congestion, such systems can retort swiftly to evolving traffic patterns and offer real-time data to help commuters plan their travel better.
The technology can have a positive impact on the environment with reduced congestion and energy usage.
Applications of IoT in Transportation (with Examples)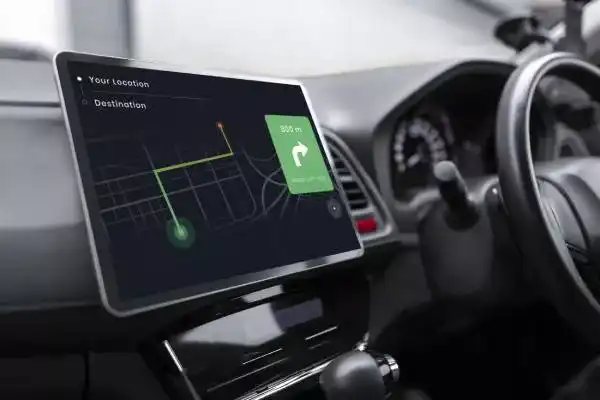 Car photo created by rawpixel.com | Freepik
The Internet of Things (IoT) has perhaps become the most hyped expression across business and technology, and it is rapidly becoming a buzzword in transportation. However, transportation authorities must not see IoT as a silver bullet.
The C-suite executives must explore the applications and use cases for which the IoT is best suited and in light of the transportation issues before embarking on their journey. Short-sighted application may lead to poor outcomes.
Let's look at some incredible applications of IoT in transportation.
1. Traffic Management
IoT plays a critical role in traffic management for smart cities. Roading, which is one of the most significant segments within transportation, is widely adopting IoT technologies. Plus, it is expected to grow as we move towards 2023.
How does it work? Traffic lights play a vital role in the IoT-based traffic control system. The lights have weather sensors mounted on them, which can help record the congestion in a specific area.
Furthermore, CCTVs mounted on these traffic lights can capture the amount of traffic present on a particular road and transmit the data to the management group. The group can then help to divert the traffic and reduce congestion effectively.
IoT can assist in analyzing alternative routes efficiently with the help of big data analytics.
Some other areas where IoT is helping in traffic management include:
Smart parking that reduces parking issues

Smart emergency (accident) assistance reducing road accidents
Let's look at a good example.
Washington-based Inrix provides helpful and timely notifications to drivers even when they are not using navigation. Inrix collects billions of anonymous data points from diverse, connected vehicles, IoT devices, and more, to offer real-time parking and traffic information.
Recently, the mobility insights leader announced a new standard that's aimed at personalized traffic safety. Plus, the standard will include incident and parking notifications. INRIX Smart Alerts, the cloud-based alerting solution, can now support drivers save lives, fuel, and time.
2. Assisted Driving and Connected Cars
Self-driving cars aren't sci-fi or a movie version anymore. They are a trend that most leading global automakers are vying to create. Leading automakers like Audi, Volkswagen, BMW, Toyota, and General Motors are working on autonomous driving and IoT technology.
However, the safety facet with driverless cars is pertinent. With smart transportation using IoT, cars can communicate with one another. The feature can improve assisted driving, keeping drivers safe.
With IoT-fueled communication, vehicles can have sufficient real-time data that can enable cars to brake or even avoid a collision. The connectivity facet is critical to driverless cars. Plus, with IoT, safe and reliable self-driving transportation will see active expansion.
Here are some automotive IoT Use Cases.
Google's autonomous car development company

Waymo

tested its cars in California, Nevada, Washington, Texas, Michigan, and Arizona.

Sweden's Ericsson makes connectivity easy for vehicle manufacturers.

Ericsson Assisted Drive

and ADAS automotive capabilities enable vehicles to see around corners. Plus, the technology helps avoid hazards, collaborate with each other, and interact with the environment more intelligently.
3. Public Transport Management
IoT technologies in the public transport segment can hugely support smart transportation. The solutions can encompass integrated ticketing, passenger information systems, advanced logistics solutions, and more.
IoT technology for connected public transport system can extend to:
Personalized travel information—

here, one can track and monitor commuter behavior and travel patterns to deliver personalized information.
For example, Dash Technologies works on a technology that monitors driving habits. Plus, it offers inputs via the mobile app on fuel efficiency, pinpoints necessary repairs, and more.
Real-time vehicle tracking—

can help communicate with commuters and offer accurate arrival times through mobile devices and passenger information displays at transit stops and stations

Real-time management—

the technology can help monitor progress in real-time and make adjustments for unpredicted incidents such as accidents, emergencies, roadworks, and more to help re-route and make travel more efficient.
Let's look at an example. Oklahoma-based, Motolingo uses telematics technology that performs safety and efficiency functions.
The technology records driving timing on a user's smartphone, adjusting acceleration and braking for real-time feedback, calculating risks through smartphone GPS.
4. Toll and Ticketing
Conventional toll systems are fraught with pain points, such as long queues at toll booths during rush hours, more workforce needed to operate the booths, and an increase in vehicles. It is no wonder why they are rapidly outdated.
For smarter cities, automatic toll transportation systems that utilize radio frequency identification (RFID) technology are standard. The RFID tag helps to improve the flow of traffic. Plus, blended with IoT technology, it can support intelligent transportation.
How? Modern vehicles are equipped with IoT connectivity. So, a vehicle can be detected about a kilometer away from a tolling station.
When correctly identified, the barrier can be lifted for the vehicle to pass through. For older vehicles, a registered smartphone can serve the same process, and the automatic payment can be managed through the digital wallet on the phone.
One of the significant issues with IoT-based traffic management systems is the security of collected data. In such a scenario, blockchain can prove to offer a robust solution.
5. Optimized Maintenance
Imagine you get a lengthy repair bill. One of the first thoughts on vehicle maintenance is—what to look for?
IoT can help with such maintenance facets of a car checkup. With IoT-based predictive maintenance, it can highlight immediate repair needs. How?
IoT devices in cars can measure the performance of different parts of the vehicle. Plus, it can send an alert to the driver when something needs attention. The immediate notifications can help drivers take proactive measures before significant breakages.
Let's take our previous example, Dash Technologies helps to highlight necessary repairs and also predict maintenance. Such beacon-based notifications can enable you to unlock the full potential of IoT, making travel more efficient. The good part—you can optimize vehicle maintenance and reduce repair costs.
6. Fleet Management
Fleet owners can benefit from the integrative capabilities of IoT integration in transportation. Companies that own or operate fleets need to know where their vehicles are and how they are running. IoT devices can offer viable solutions for such needs.
One of the most promising facets of IoT in fleet management is vehicle tracking. With smart transportation, executives can get real-time data and check where their trucks are running.
Plus, the devices offer critical information related to locations, weather analytics, and more. Fleet managers can also track fuel economy and monitor routine expenses like gas and repairs.
For example, Denmark-based Maersk's remote-containing management program uses internal sensors to gather and broadcast real‑time information on aspects, such as temperature, humidity, and CO2 levels.
It also helps with real-time 24×7 GPS tracking of containers. It offers automatic notifications to keep cargo owners aware of temperature deviations and enables cargo re-routing and improving security.
Wrapping Up
The Internet of Things (IoT) offers unique opportunities to enable smart transportation systems. Transportation authorities can look forward to reshaping the transportation landscape, automating roadways, railways, transforming passenger experiences, and creating extensive business opportunities.
For transportation providers looking at designing end-to-end intelligent transportation solutions, it is critical to start with a strategic perspective. Remember to be realistic and employ solution-level thinking. You can curate winning IoT solutions in transportation and embark on meaningful digitalization journeys.
Develop Game-Changing IoT-enabled Transportation Solutions with Imaginovation
Are you looking for innovative solutions for your smart transportation initiatives? If you want to design and develop end-to-end intelligent transport solutions, and don't know where to begin, talk to us.
We are an award-winning web and mobile app development company in Raleigh with incredible experience creating inspiring and compelling use cases for an illustrious future for your business.
Book A Consultation
Book a meeting with one of our team members and we will help you plan out your next steps. You can also use our calculator tool to receive a rough estimate on your project.