Over the decades, we've used regression models, Monte Carlo simulations, and more for predicting myriad scenarios. Today, with predictive analytics, healthcare organizations are looking at improving the care of high-need patients.
The advances in information technology have enabled predictive tools to capture and analyze data on a large scale. In healthcare, predictive care models for chronically ill and fragile elders is helping patients keep out of the hospital. And, that's powerful!
Predictive analytics software can benefit the healthcare sector in many ways. The gains include population health management, improved reaction time, and financial success.
It's the right time to explore the power of data and analytics and address the gaps in the patient outcome.
Let's dive in!
Predictive Analytics in Healthcare: Vital Statistics
Before we start, let's take a look at some quick stats.
The Global Healthcare Predictive Analytics Market size is set to reach $7.8 billion by 2025 (Source)
The Society of Actuaries conducted a study in 2017. The study highlighted 93% of health organizations stated predictive analytics was essential to the future of their business. Around 89% of providers were using predictive analytics or were planning to do so in the next five years.
Here's another quick facet. How much do healthcare organizations spend on unnecessary services and inefficient care?
According to the National Academy of Medicine, the healthcare system in the United States spends almost a third of its resources, which is around $750 billion annually (on unnecessary services and inefficient care).
Now, that's huge!
Predictive analytics tools can make a difference. Technology can improve care and also reduce waste.
Let's start with understanding some basics.
Predictive analytics is getting popular in the health domain. Many organizations are investing in big data infrastructure as they believe that it offers a positive return on investment (ROI).
In healthcare, predictive modeling is quite remarkable. Real-time data integration with healthcare systems can facilitate hospital administration with chronic disease management and supply chain efficiencies.
Here's how healthcare providers have successfully integrated predictive analytics into clinical practice.
Top Use Cases for Predictive Analytics in Healthcare
Do you think that predictive analytics involves only real-time alerts? Some alerts that would help your healthcare team to spring into action?
You need to delve deeper, as predictive analytics isn't all about indications. There's much more to the analytics journey in healthcare.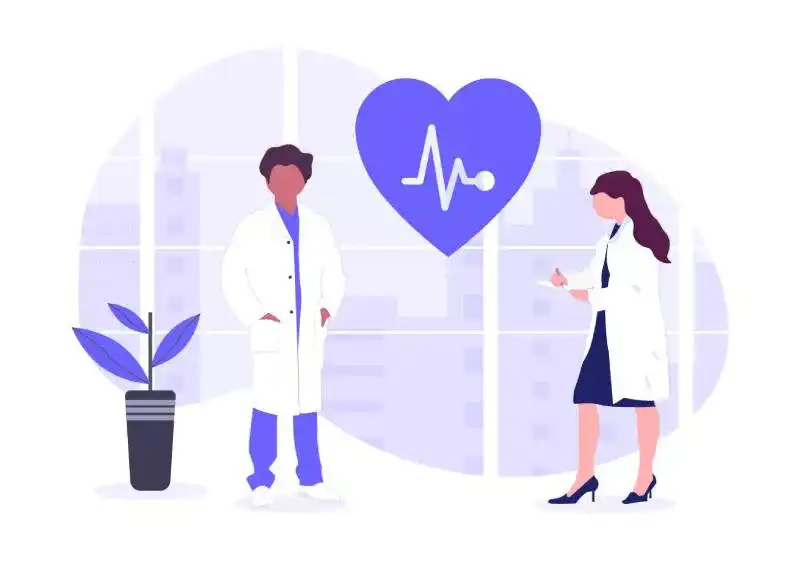 1. Population Health Management and Risk Scoring for Chronic Illness
Take a moment to answer this: what happens when you can predict something?
You guessed it right! When you predict something, you get an edge in handling the scenario much better. The same goes for healthcare.
Early predictions can help prevent the disease's progression and allow healthcare providers to take quick actions in case of epidemics like Coronavirus.
You can create a risk analysis dashboard based on several factors. It can include lab testing data, biometric data, patient-generated health data, and more. The dashboard can give healthcare providers more significant insights. These insights can help enhance health services.
The Association of American Medical Colleges (AAMC) highlights that the key to improving quality and cost outcomes is reimbursement models that can help with the identification, stratification, and management of high-risk patients.
Predictive modeling can help you to improve risk management, transcending to value-based payments.
2. Restraining Patient Self-Harm and Preventing Suicide
Analytics can deter serious events, which include suicide. Early detection of individuals who are prone to cause self-harm can help with quick response.
Electronic health records (EHRs) can also be integrated with predictive analytics tools for suicide risk detection. The data can accurately help to identify people at high risk for a suicide attempt.
In a study conducted by Kaiser Permanente and the Mental Health Research Network in 2018, the researchers used a combination of EHR data and a standard depression questionnaire. With the help of predictive analytics, the study accurately identified individuals who had an elevated risk of a suicide attempt.
The team found that suicide attempts and successes were 200 times more likely among the top 1 percent of patients flagged. Such insights can help to restrain self-harm in patients and, more importantly, prevent suicides.
3. Limiting 30-Day Hospital Readmissions
With healthcare predictive analytics software, providers can get an early indication of the likelihood of readmission within the 30-day window. The warnings can be a massive benefit to hospitals.
It's more helpful for hospitals that are subject to significant penalties under Medicare's Hospital Readmissions Reduction Program (HRRP). The program also has an added incentive for preventing unplanned returns to the inpatient setting.
Tools can give an extra indication of when to focus on resources on follow-up with patients who have a higher likelihood of readmission. The inputs can help to plan protocols and prevent returns to the hospital.
Real-time EHR data analytics assisted a Texas hospital in cutting readmissions by almost five percent. The healthcare professionals achieved this by drawing on nearly 30 data elements included in the patient's chart.
Ethan Halm, MD, MPH, Professor of Internal Medicine and Clinical Sciences and Chief of the Division of General Internal Medicine at UT Southwestern, reiterated how the study could exhibit the usage of detailed data in EMRs in real time.
The data can automatically help to identify and target patients at the highest risk of readmission early in their initial hospitalization. Such inputs could help to improve and coordinate patient care.
4. Precision Medicine, Genomics, and Personalized Patient Care
Precision medicine has been a colossal entrant in healthcare since President Obama's State of the Union address.
Researchers have been committed to genomic research and developing personalized treatments. With big data, predicting the course of diseases related to the genetic makeup of patients looks like a definite possibility.
Predictive analytics in healthcare has also been instrumental in fighting cancer. It can help with the development of preventative measures related to heart disease, diabetes, and even food poisoning based on genetic research.
FDA Commissioner Scott Gottlieb, MD, highlighted how the FDA's Center for Drug Evaluation and Research (CDER) was using modeling and simulation to predict clinical outcomes.
The research team used modeling to inform clinical trial designs. They also worked on optimizing dosing, predicting product safety, supporting evidence of effectiveness, and evaluating potential adverse event mechanisms.
In a transformative era of science and medical technology, predictive analytics and clinical decision support tools are playing critical roles in translating new drugs into precision therapies.
You can now look out for improving outcomes with predictive tools. The software can allow researchers to understand better the relationships between genetic variants and the usefulness of specific therapies.
5. Analyze and Predict Patient Utilization Patterns
Imagine you get to know about patterns in utilization through analytics. The data can be valuable, and you can use the models to ensure optimal staffing levels. When you optimize systems, it can help to reduce wait times and raise patient satisfaction.
You can also look forward to utilizing visualization tools and strategies. The blend can help to model patient flow patterns while making workflow adjustments or scheduling changes.
Karen Craver, Clinical Practice Administrator, highlighted how analytics tools helped the oncology infusion center at Wake Forest Baptist Health in North Carolina to anticipate peak utilization times.
They could adjust scheduling practices accordingly. The research team analyzed the utilization rates at the infusion center. They found that popular mid-day appointment times were creating unsustainable spikes.
What went unfilled were — early morning and late afternoon spots. They altered specific scheduling procedures, which created even distribution. The change reduced burdens on nurses and improved patient satisfaction. Predictive analytics helped to maintain the appointment rate and also deal with the steep inclines and declines.
6. Strengthening Data Security
As technology grows, cyberattacks also continue to increase. This is where predictive analytics can come in handy.
Analytics and artificial intelligence can play an important role in cybersecurity. The tools can help you to track patterns in data access, utilization, and sharing. So, whenever you feel that an intruder has penetrated your network, you'd always get an indication.
David McNeely, a Fellow at the Institute for Critical Infrastructure Technology (ICIT), explained how predictive tools and machine learning techniques could calculate real-time risk scores for specific transactions. He highlights how risk scores can help to grant access to login events. The strategy of challenging multi-factor authentication (MFA) or blocking access for high-risk activities can be useful in preventing ransomware from affecting healthcare organizations.
The landscape is changing rapidly for healthcare organizations. Now, it is up to you to harness the benefits of predictive analytics to suit your business needs. If you are wondering what challenges you could face, then here's a quick preview. Let's look at some of the existing problems.
Biggest Lessons in Predictive Analytics for Healthcare Businesses
Ok, so now we know that predictive analytics can play a vital role in healthcare. But how to start, and what are the challenges and lessons to know when implementing predictive analytics in healthcare? Let's see.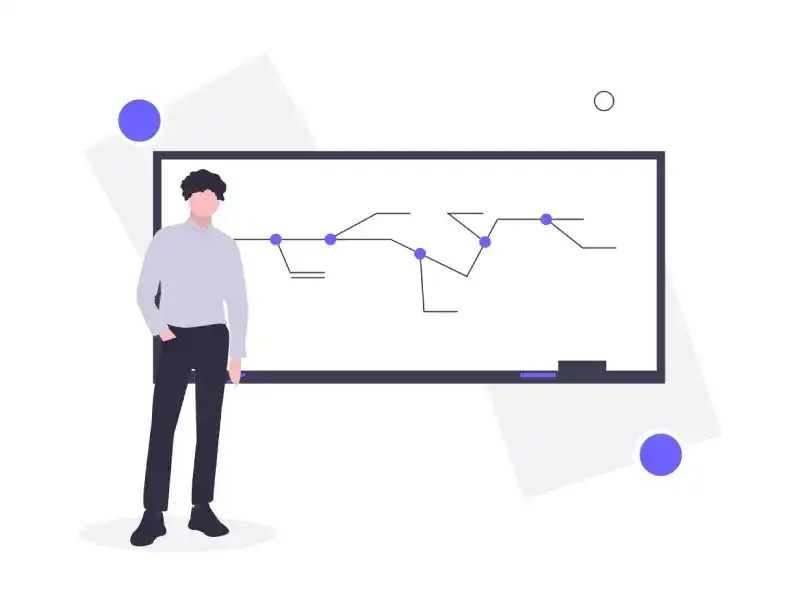 1. Involve Frontline Employees throughout the Process
Let's consider whether you have decided to develop predictive analytics in-house or reach out to a technical expert developer like Imaginovation for development. The first step is to have the right people involved throughout the entire process.
You will find that tools are underutilized if the frontline employees aren't convinced or don't understand the tools' value. So, engaging those who will use such tools can bring success. You could try and bring your clinical staff on board and reiterate the benefits and implementation facets.
2. Essential Commitment of the C-Suite
As much as it is crucial to get your frontline employees engaged, you must work on the commitment of the CEOs.
As organizational leaders, you must remember that the vision always transcends from the top. Therefore, senior management must be committed to the long-term sustainability of predictive tools.
3. Moral Hazards and Human Intervention
You may observe an ethical dilemma with adopting analytics. If a doctor relies more on the data over their assessment, then there could be some risks. What is the difficulty? It is outsourcing critical decisions to a machine and placing the accountability on the computer.
Many experts reiterate that the human touch is vital in recovery. Therefore, outsourcing decision-making to machines would not work. It is essential to blend accepted ethical standards and intervention points for a resounding human decision.
4. Rapid Changes in Technology
Technology is changing rapidly all over the globe. It is quite evident that healthcare businesses have been slow to adopt the technology. However, healthcare professionals are always under pressure to adapt to novel trends.
The traditional methods of allotting appointment times can be quite outdated. The time is just ideal for exploring sophisticated technology and explicitly tailoring them to your healthcare systems.
5. Increasing Privacy Need
Electronic health record-keeping and faster data-sharing are growing in leaps and bounds. The excellent news: predictive analytics can capitalize on the data.
The challenge: the wealth of data has some severe privacy considerations. The concerns are not unwarranted, as you have a lot of sensitive personal health information. The rich datasets can help predict health patterns and behaviors. However, there needs to be a perfect blend of privacy controls. Privacy and strict laws can ensure the safety of how the information is stored, used, or shared.
You may have some real concerns with the implementation of the decision-support tools. However, you can always reach out to a firm with technological expertise like Imaginovation to help you with the successful application of predictive analytics in your healthcare businesses.
The Future with Healthcare Predictive Analytics Software
The brilliant facet of analytics is its predictions. The insights are valuable to healthcare professionals, and the roadmap ahead will have more novel use cases around the tools.
What should you look out for on the technology front in healthcare? Integrating machine learning to improve healthcare results would be a step further. You will find better treatment plans for high-risk patients based on similar conditions. Accenture has already adopted the methodology where healthcare clients use search and analytics to achieve improved patient care.
You will find new datasets with the existing epidemiological sciences and clinical medicine augmenting progress in understanding the relationships of human biology vis-à-vis external factors. Researchers will also be working on enhanced reengineering of clinical pathways to achieve personalized care.
Another area of interest is big data and algorithm production around predictive analytics. You will find research teams use new technologies to sequence DNA that could help to monitor data and manage healthcare data better.
With plenty of new trends, what's essential is to distill it down to what matters most to you and what is actionable. Predictive analytics represents a brilliant opportunity to reduce costs and improve patient care. It is up to you to accomplish the best results.
Healthcare Organizations That Are Using Predictive Analytics
1. UChicago Medicine
The University of Chicago Medical Center uses predictive analytics to handle the issues, such as operating room delays efficiently. The combination of real-time data and a robust event processing algorithm helped UChicago Medicine to create alerts, improve workflows, and streamline the handoffs between different teams.
Predictive analytics helped UCMC reduce the turnover time by 15 to 20 percent, which saved an estimated $600,000 annually.
2. Cleveland Clinic
The leader in healthcare research and education, Cleveland Clinic, was experiencing tremendous pressure with fixed reimbursements. They wanted to reduce the duration of the stay of patients and collected data on discharge delays.
With the help of predictive analytics, the team identified which patients have high chance of recovering at home and which ones need inpatient rehab. The effort helped Cleveland Clinic reduce costs, decrease lengths of stay, and improve the patient experience score.
3. Kaiser Permanente
Kaiser Permanente developed a risk calculator to reduce the use of antibiotics in newborns. The goal was to reduce the exposure of antibiotics in newborns and only target the newborns who are at the highest risk for infections.
The team of developers built a prediction model based on the data of 600,000 babies and their mothers. The prediction model helped KP safely lower the use of antibiotics by 50%.
4. Penn Medicine
This Philadelphia-based healthcare system uses predictive analytics to improve prognosis. The tool draws data from patients' electronic health records (EHRs) and applies machine learning algorithms to data to obtain the prognosis score.
The score is generated based on more than 30 different factors. It helps doctors identify the likely prognosis of patients over the next six months.
5. CheXNeXt by Stanford University
Researchers at Stanford University are developing an AI algorithm called CheXNext to screen chest X-rays. The algorithm can test X-rays in a matter of seconds and detect around 14 different pathologies.
The researchers hope to use this tool to help emergency patients and facilitate the diagnosis of urgent care.
Develop Healthcare Predictive Analytics Tools with Imaginovation
Are you wondering how to integrate the power of analytics tools in your healthcare businesses to improve patient care? Get in touch with us.
We are an award-winning technology company with vast experience of developing custom AI software for startups to Fortune 500 companies. We have helped many businesses and individual entrepreneurs with robust healthcare web solutions.
Book A Consultation
Book a meeting with one of our team members and we will help you plan out your next steps. You can also use our calculator tool to receive a rough estimate on your project.