Not so long ago, who would've thought that consulting with doctors can be as easy as ordering food or booking a cab online.
Thanks to telehealth apps, patients can now consult with doctors in the comfort of their homes. The telehealth apps allow patients to book an appointment and get a virtual check-up from the doctor.
On the other hand, doctors, who are already under tremendous pressure, can use these apps to better manage their time. It eliminates the need for in-person visits to the patients.
As the demand for remote healthcare increases, telehealth mobile apps have become a win-win solution for doctors and patients. According to the reports, the global mobile medical apps market is expected to reach USD 236 billion by 2026.
If you're looking to build a telemedicine application for your business, this is undoubtedly the right time to invest in such an app.
But, developing a telehealth app is not the end of the story. To build a cutting-edge telehealth app, you need to keep your eye on the latest trends.
In this guide, we take a look at the key trends that will be dominating telehealth app development in 2023.
1.
Artificial Intelligence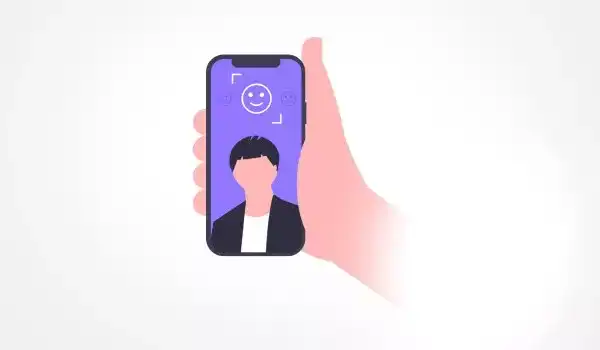 Can you imagine the modern world without AI?
Artificial Intelligence has penetrated almost every single part of our lives – including telehealth. The year 2023 will see the development of many robust telehealth apps supported by AI technology.
From chatbots, voice recognition, and automated health alerts, AI can be integrated with telehealth apps in many forms.
For patients, AI-enabled features can help them reduce their wait time, book appointments, connect with a specialist, and ask health-related questions.
For physicians, AI-supported features can help them quickly check the patient's history, view reports, generate digital prescriptions, and provide instant help at all times.
In short, since AI can automate simple tasks and reduce the amount of work that a doctor has to do, it can help prevent burnout.
2.
Machine Learning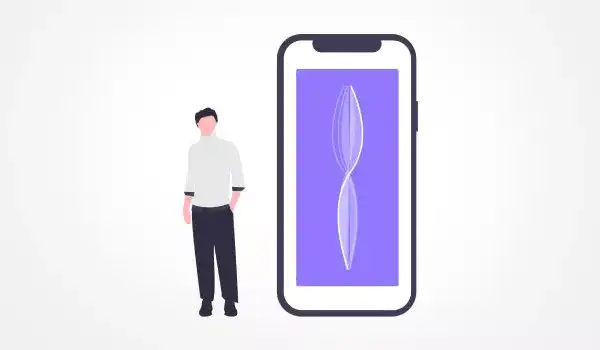 Machine learning or ML teaches software to derive insights from data collected through apps.
When doctors have deeper insights into a patient's health, they can make faster and accurate decisions.
ML and AI are a great combination. AI combined with ML algorithms can study a patient's case thoroughly and improves diagnostic abilities. Different algorithms can be used to give doctors a quick recommendation based on a patient's symptoms.
Apart from diagnostics, deep learning helps in identifying methods for improving home healthcare.
Deep Learning, a subset of ML, trains algorithms to identify patterns in the data, helping to detect diseases in an early stage.
3.
AR VR and MR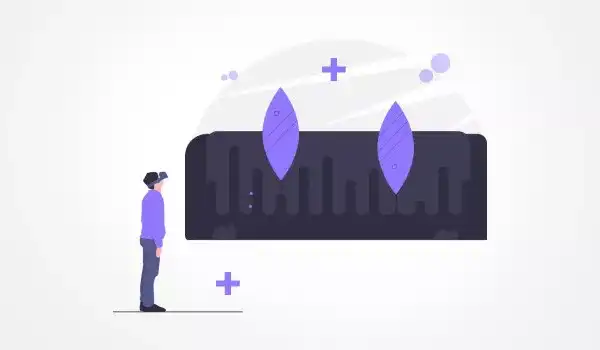 If you believed that Augment and Virtual reality is only for gaming apps, like Pokémon Go, you are in for a surprise.
AR and VR integration in mobile applications is fast becoming a standard feature for many telemedicine apps.
Mixed reality can create an interactive virtual environment that can lead to better diagnosis. VR enabled solutions can also guide patients with chronic pain on how to do necessary exercises in real-time.
There's a vast potential for AR applications in the areas of neuropathic pain, physical and sports rehabilitation of different kinds, and mental health treatment.
3D visualization and observing patients' movement via AR / VR also provides help in better treatment.
4.
IoT – Internet of Things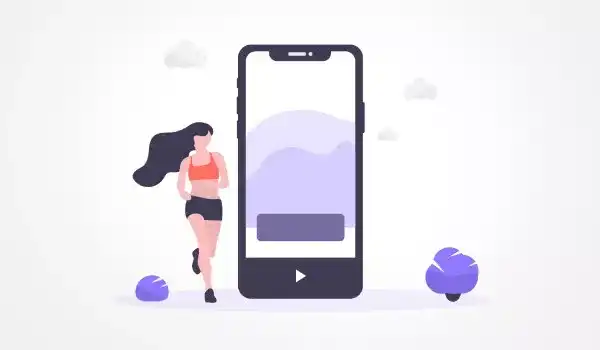 A study by PwC concluded that 49% of the U.S. population owns at least one form of the wearable device.
Fitness bands, smartwatches, and other wearables are already popular in the fitness world. With IoT technology, telehealth applications can get crucial health information from these wearables.
This data can then be processed using AI and ML capabilities to various health problems and maintain sound health.
Here are some real-life examples of how IoT can be used in telehealth.
a) Accurate Virtual Diagnosis
Suppose the doctor is checking a patient's wound and rash virtually. Now, the doctor cannot listen to the patient's heartbeat or check the blood pressure. The IoT wearable devices play a critical role here. The telehealth app can show all this information on the doctor's screen leading to an accurate diagnosis.
b) Real-time patient monitoring
Monitoring the abnormalities in vitals like the patient's heartbeat is essential. IoT enabled telehealth apps to help people to monitor and take care of their health.
Patient monitoring leads to early intervention and thus prevents avoidable hospitalizations and trips to the medical emergency.
c) Helping the senior citizens & people with disabilities
IoT enabled telehealth apps can provide speech-enabled or voice-activated devices to support the elderly and people with disabilities.
5. Big Data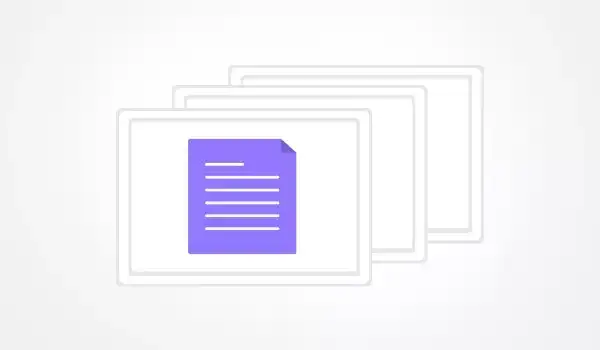 Telehealth apps generate enormous data in the form of a patient's medical reports, records, vital statistics, prescriptions, and several other medical details. This data is available in different types such as texts, images, and others.
Using Big Data capabilities, comprehensive EHRs – Electronic Healthcare Records can be created with the diverse data.
Since patients expect convenient options and access to information, big data can play a vital role in telehealth apps. It can give a structured view of several data types that can be used for better diagnosis and research.
Big data analytics help improve treatments, provide more accurate diagnoses, conduct medical research, and eventually cut costs.
6.
Cloud solutions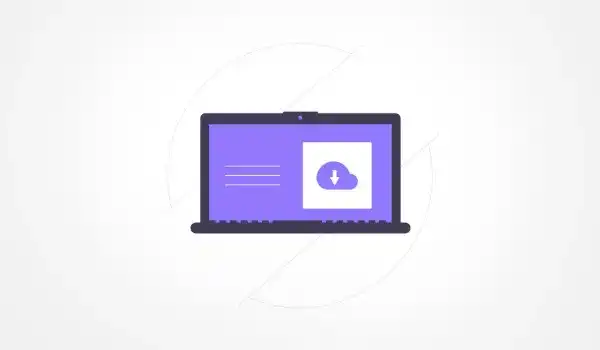 In telehealth, the cloud has revolutionized the way data is stored and retrieved between different devices.
Cloud storage houses the digital data of patients, doctors, and labs on remote servers accessible via the internet.
The scalability, agility, and elasticity of cloud solutions make it the perfect choice for telehealth apps.
Cloud-based apps allow managing, sharing, and accessing critical medical information according to the users' assigned authorization level.
It allows the doctor to access patient data anywhere, enabling them better care coordination and save time.
Cloud services can store patients' medical records, allowing patients to access their test results online 24/7. It, in turn, can reduce costs associated with paper records.
It will provide increased and easy accessibility of medical records for patients.
In addition, the cloud offers better security and privacy for telehealth data and systems. Cloud providers provide security controls like data encryption and fine-grained access controls, and access logging.
7.
Blockchain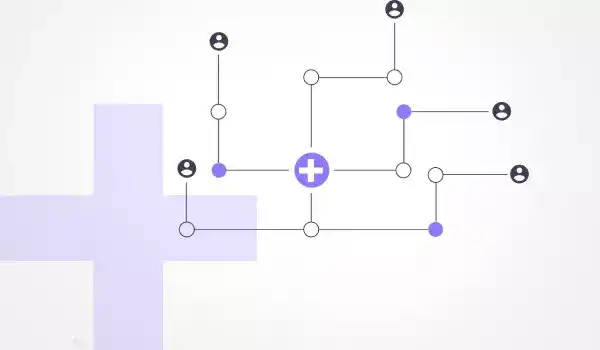 Despite the convenience that a telehealth app brings, technology raises potential security concerns. These concerns are related to the data exchanged between patients and doctors.
For example, if a patient and doctor's video call is set in an unsecured network, the patient's location and other sensitive information may be leaked.
Patients' data may be recorded or transmitted by the IoT medical device, allowing it to be accessed by third party users.
Blockchain technology can help solve such problems.
Block enabled telemedicine apps to ensure secure, immutable, and anonymous transactions across the network. When used in a telemedicine app, blockchain helps establish a seamless exchange of data and increases users' confidence in the app.
This method ensures multiple checks are in place for protecting the sensitive data while reducing some of the telemedicine's security concerns.
Patients' personal health records are encoded and stored on the blockchain with the help of a private key so that they are accessible by pre-approved individuals. It is done to protect the patient's privacy.
Blockchain technology offers remote healthcare services in a tamper-proof, transparent, traceable, reliable, and secure manner. It enables health care professionals to accurately identify frauds related to physician educational credentials and medical testing kits used for home-based diagnosis.
8.
Contact Tracing Technology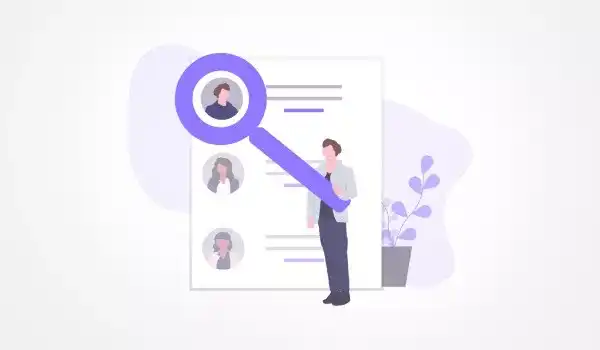 Many telehealth apps have resorted to contact tracing technology. It was done to combat the emerging clusters of the COVID-19 virus. This technology involves all the mandatory steps right from identifying and quarantining to monitoring the infected persons' locations.
For example, if someone is diagnosed with the coronavirus, the people they've recently come into contact with can be traced and messaged instantly by the app. It will advise them to isolate.
These smartphone-based apps can help the state health officials quickly contact people who may have been exposed to COVID-19. The app information is used to alert those who may need to quarantine or get tested.
The Government of many countries has encouraged the use of such apps that allow silent tracking of individuals.
This trend was quite popular in 2023. It is expected to rule even in 2023.
Although data security and privacy concerns remained hurdles in using this technology, transparency in the development efforts can ease such concerns.
Build A Powerful Telehealth App with Imaginovation
Telehealth platforms are quickly becoming popular as they provide convenience and better care. If you're an appreneur looking to build a telehealth application, then get in touch with us.
We are an award-winning web and mobile app development company with vast experience in developing mobile health applications.
Book A Consultation
Book a meeting with one of our team members and we will help you plan out your next steps. You can also use our calculator tool to receive a rough estimate on your project.