The key to a successful distribution operation is knowing precisely where your products are stored and finding the fastest way to retrieve them. The efficiency with which you manage the warehouse operations, including picking, storing, and transporting, directly impacts the ROI. 
Implementing an automated solution to your warehouse for optimizing time-consuming and repetitive processes is a brilliant way to achieve efficiency. 
In this blog post, we are discussing the best strategies for warehouse automation solutions to maximize your ROI.
Let's read on!
Types of Warehouse Automation
Warehouse automation continues to evolve to meet the ever-changing customer expectations and address newer challenges.
Based on automation technologies, warehouse automation is categorized into different types that are explained here.
1. GTP – Goods-To-Person: 
GTP automation solutions are used to bring items/goods to the worker for packing and assembling, instead of requiring workers to travel to the items/goods that need to be picked. The goal of such solutions is to improve efficiency and minimize congestion.  
Warehouses with GTP automation systems retrieve orders from a central database such as ERP. Automated equipment like carousels, conveyors, lift systems, and robots are then used to bring material from the warehouse to the picking area.
GTP systems can double/triple the speed of picking as compared to that in manual warehouses.
2. AS/RS – Automated Storage - Retrieval Systems
AS/RS is a form of GTP solution. They include machines that move up and down storage aisles, placing and retrieving goods. 
These AS/RS solutions are useful in high-volume warehouses with space constraints.
AS/RS systems include stacker cranes, mini-loaders, tote shuttles, and other material-carrying vehicles are examples of AS/RS systems.
3. AGV – Automatic Guided Vehicles
AGV is a mechanized automation solution that uses minimal onboard computing power. 
They are used to navigate a fixed path embedded through the entire warehouse with the help of magnetic strips, wires, or laser sensors. 
AGVs bring efficiency to the manufacturing process by transporting materials from the warehouse to production lines or from one workstation to another.
4. AMR – Autonomous Mobile Robots
This automation solution uses robots for transporting goods from different positions on your warehouse site. 
AMRs use GPS to build the most effective routes through the warehouse. 
They can detect obstacles with the help of laser guidance systems, safely maneuver around them, and navigate in the warehouse with lots of human traffic. 
5. Voice Picking
Voice picking automation solution uses speech recognition software to create optimized pick paths for directing warehouse workers where to pick or put away a product. 
This method removes the need for handheld devices like RF scanners so that pickers can focus on their job with improved safety and efficiency.
6. Pick to Light 
Pick-to-light solutions use mobile barcode scanning devices that are synced to digital light displays.
They are then used to direct warehouse pickers from where to pick up or place selected items. As a result, you can reduce walking, searching time, and other human errors in high-volume warehouses.
7. Automated sortation systems
Sortation is a standard process used to identify items on a conveyor system and divert products to specific areas using different methods. 
Automated sortation systems are excellent for uninterrupted operations because the staff shifts and capacity do not limit them; they reduce the labor requirements. In addition, they are the perfect solution for precise tracking of stock levels.
Key Benefits of Warehouse Automation
An automated warehouse solution offers ways of moving inventory through a warehouse with minimal human intervention, thus bringing efficiency and ease of work.
It is beneficial to build a comprehensive automated warehouse system that's flexible and scalable. Let's understand how it is so.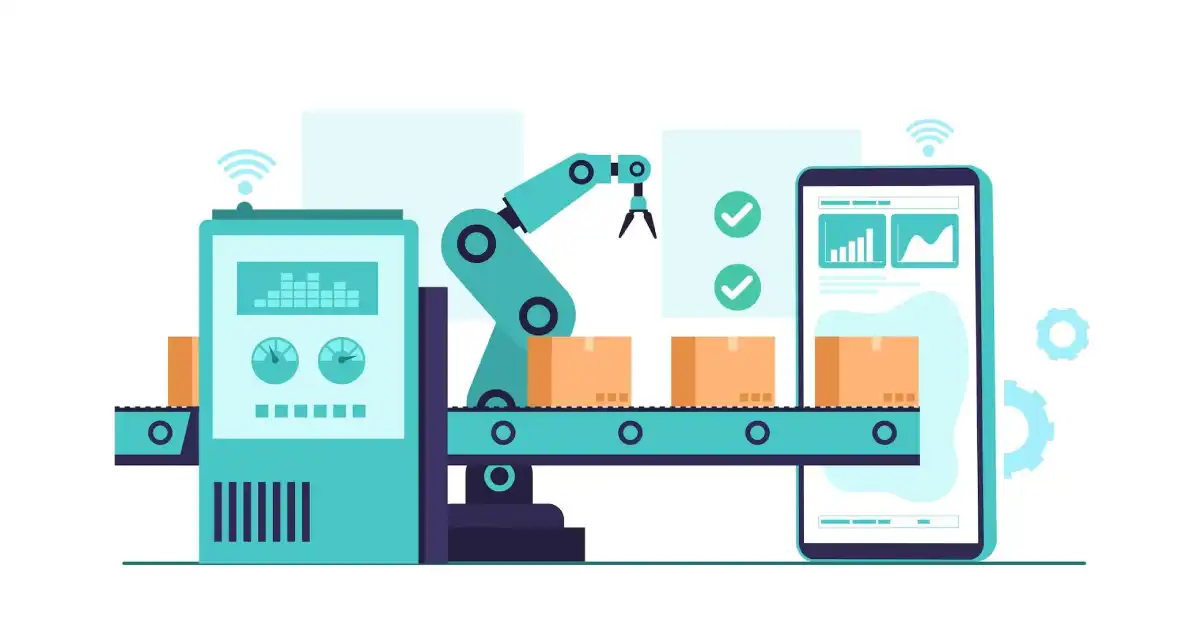 1. Optimized costs
Warehouse modernization projects with automation are usually expensive. However, they can be paid off fast. 
Such automation projects bring an impressively fast ROI because of the reduced manual labor, better staff productivity, optimized handling, and picking costs, and minimized human errors.
Robots, IoT, Smart machines, and software applications can make a massive difference in the efficiency of a warehouse, resulting in lower costs. 
Moreover, once automation is implemented, your distribution or manufacturing facility is bound to benefit from savings in floor space usability, inventory accessibility, operations time, heightened accuracy, and ergonomics.
‍Alibaba, one of the world's largest retailers,  is one such example that has deployed 60 plus robots in one of its Smart warehouses and has reduced human labor by as much as 70 percent. 
2. Improved efficiency
We, humans, are excellent at many things. But when it comes to remembering things like the exact location of thousands of items placed in the inventory or working out the most optimum route from point X to Y, or fast and error-free inventory management, machines and automation solutions can do a much better job.
Automating warehouse systems speeds up picking, storing, sorting, moving, and scanning goods and materials. 
That's how large retailers and logistics companies increase their operational efficiency and better address the growing customer demands. In addition, smart warehouses can quickly restock and resupply.
As per the Essentials of Supply Chain Management by Hokey Min, warehouse management systems bring an approximately 25% gain in company productivity, a 10-20% enhancement in space utilization, and a 15-30% cutdown in safety stock. (Source) 
3. Better labor management
Warehouse automation reduces on-site commute time by employees and takes care of all the mundane work by staff. In addition, it brings efficiency in managing human skills for warehouse operations.
Employees of smart warehouses are thus getting engaged with work that's less repetitive and manual; they are more satisfied with their jobs and motivated to further improve their skills.
4. Space utilization
Space at inventory and warehouses must be used mindfully. Warehouse automation makes sure you aptly use the space.  
If you use robots for product retrieval and storage, you can eliminate the need for wide aisles for people to move through. Instead, that space can be used as additional storage.
Best Strategies for Warehouse Automation
Before investing in the latest technologies for automation, understanding the various strategies that can drive value to your supply chain and distribution center is essential.
To benefit from automation, you must follow the right warehouse automation strategies.
Here, let's check some of the prominent automation approaches you must implement to make the most of technology interventions. 
Plan by assessing inventory flow for every transaction
Before you go straight into developing an automation solution for your warehouse, plan first by checking the inventory flow of every single transaction.
It's natural to lose track of inventory when there are multiple transactions. This leads to errors. For example, Items may be placed in the incorrect slot, wrongly packaged, or the wrong product may be shipped. Returns will be a nightmare.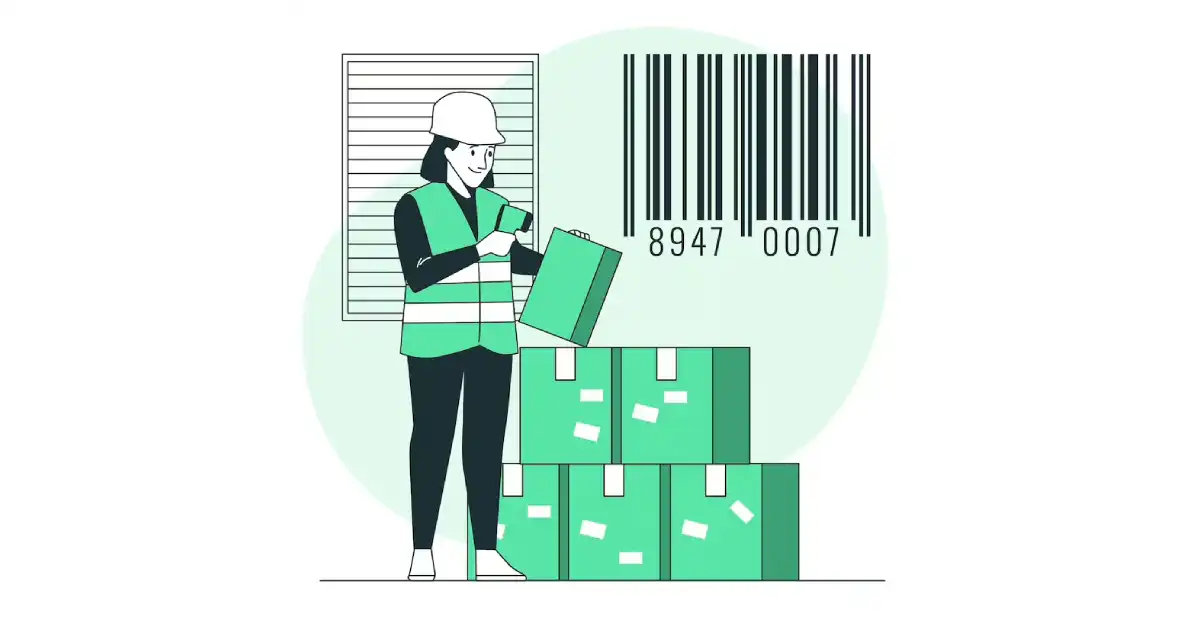 Therefore, plan first and then carefully execute it based on how inventory flows at every point. Implementing automation with barcode scans, RFID tags, and cycle counting can trace inventory through every transaction, thus reducing the chances of errors.
Introduce innovative fulfillment methods
The process of order fulfillment is all about receiving goods/materials, then processing and delivering orders to customers. 
Try including innovative fulfillment methods while planning for your automation process – They could be multichannel fulfillment or omnichannel fulfillment, such as the JIT - just-in-time model or drop shipping method. 
Such processes reduce the time lost in carrying products in the warehouse and ensure consumers have access to the product as soon as it is ordered.
Automation Migration
Many companies have legacy systems for managing their supply chain & logistics. However, completely replacing such systems with new-age, modern automation solutions can be challenging and impractical. 
It's best to go slow, beginning with minor integration.
Plan to migrate all of your data because that's the only way your new technology will bring value.
Poor integration with legacy solutions will result in data inaccuracies leading to worse outcomes.
Go for scalable solutions.
Let's take the example of e-commerce that's one of the biggest growing platforms. Warehouses of such growing platforms may face uncertainty in running smooth operations in the future. 
Therefore, it's best to ensure you have a scalable automation process in place that is flexible enough to manage seasonal/sustained growth.
As the company's business grows, it's essential to think of warehouse scalability too.
Growth comes with increased expenditure - hiring new employees, shipping/packing costs, and additional supplies to fulfill orders.  
Have a technology solution that scales with your business – adding future warehouses, more employees, additional equipment, or new supply chain partnerships.  
Automating the order replenishment processes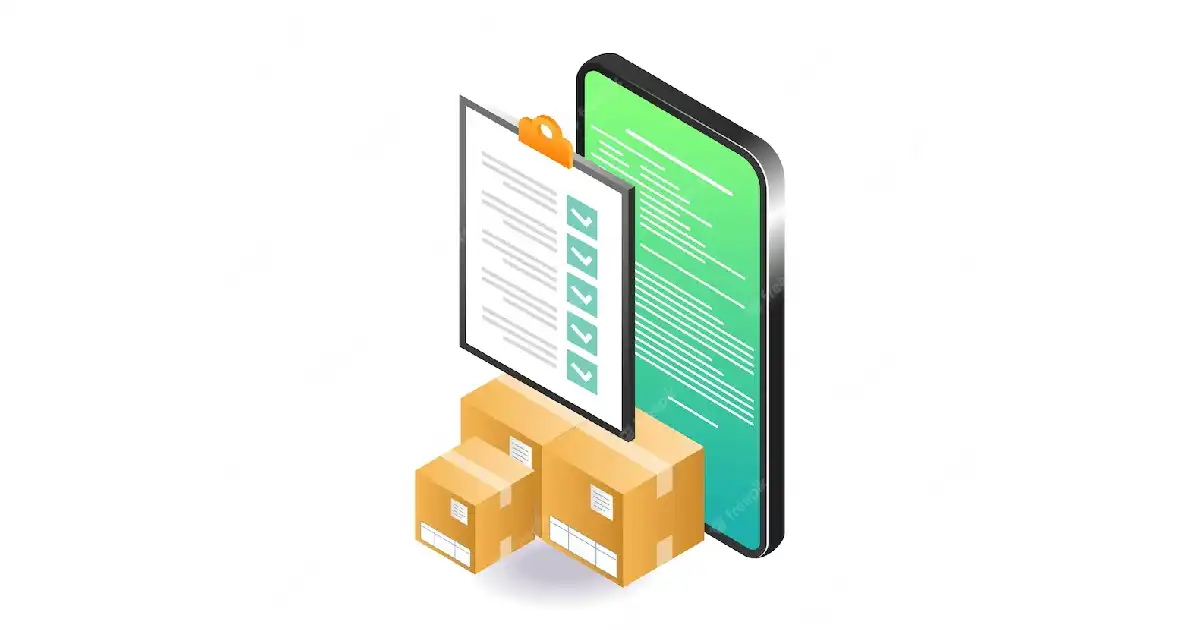 AS/RS or the storage and retrieval machines, AGVs, and other such controls make the process of order replenishment more efficient.
These solutions save time, from reducing the need for employees to climb ladders or racks to managing loads of differing weights. Additionally, they substantially lower the chances of accidents, keeping everyone safe.
Moreover, you can aim for greater consistency in product replenishment, as automation ensures that the products are in perfect condition and are placed in the correct racks.
Getting Started with Warehouse Automation
Automation needs planning. Involve all the stakeholders in this process, begin with the basics, and treat it as a full-fledged project.
Here's how you can get started:
Build an Automation Implementation Committee
This is the most basic but essential step toward a successful automated solution.
Build a committee with all the essential internal stakeholders who have expertise in warehouse performance and challenges. Include all those who understand existing technology gaps. 
You can think of adding third-party experts aware of supply chain automation and who have experience related to your industry and overall warehouse operations and processes. 
Data Collection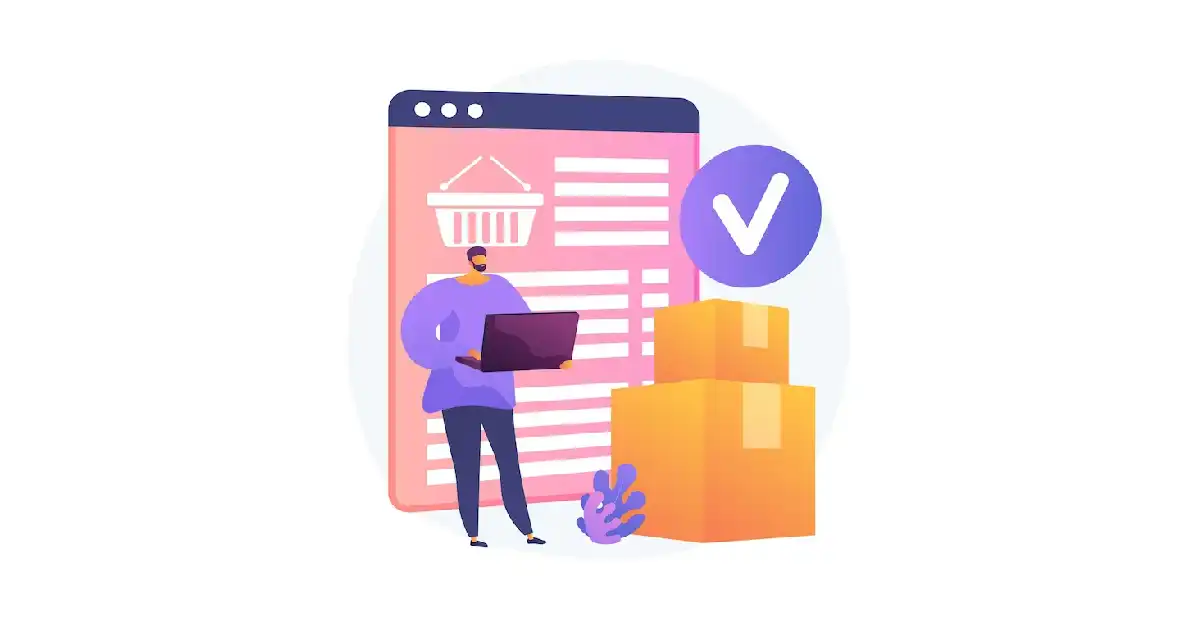 Automation is all about data. Critical data collection about the supply chain and other business-critical warehouse operations is the key to a successful warehouse automation system. 
Before you begin implementing automation technology, evaluate your current data collection process and infrastructure. 
Include data capture devices such as wireless barcode scanners, handheld computers, IIoT, or automated physical equipment like carousels, vertical lifts, etc.
These data collection systems eliminate human error from data entry and provide accurate, high-quality data that facilitate real-time decision-making.
Gain control of your inventory
Inventory control is the very heart of warehouse operations. 
Before you have a warehouse automation solution for your company, gain complete visibility of the inventory flow through the warehouse. Then, if needed, refine the SOPs – standard operating procedures for inventory control. 
Improve processes for purchasing, transporting, receiving, and inventory loss. Define the KPIs to measure the success of the automated inventory control system. 
Thoroughly assess the inventory accounting method currently in place and determine how automation will impact it.  
Remember, wrong and missing inventory data will prove costly for your warehouse.
Implement WMS – Warehouse Management System 
A WMS is a solution that automates internal warehouse logistics for making smart, real-time decisions that guide your worker's movements through the warehouse with maximum efficiency.
WMS helps you control and plan inventory, manage warehouse processes, reduce labor costs due to manual tasks, and offer better customer service. A modern WMS is synced with mobile devices and should be able to work with any of your existing ERPs.
Determine what kind of warehouse automation you wish to build
Ask yourself the following questions – 
Is your goal to use the solution to streamline manual data entry and cut down labor costs?
Or, are you expanding your warehouse and adding more locations and thinking it's the right time to use robots and GTP systems? 
Whatever your answer may be, think carefully and determine the type of warehouse automation that aligns with your business goals.
How Imaginovation Can Help You in Warehouse Automation
Warehouse automation helps your business increase efficiency and ROI to levels not otherwise possible through human-directed systems alone.
Drive higher customer satisfaction, cut costs, improve productivity and accuracy with technology.
If you want to learn more about warehouse automation and how you can implement it in your business, contact us at Imaginovation. We will help you take the right steps in building a robust warehouse automation solution for you.
Imaginovation is an award-winning web and mobile app development company with vast experience crafting remarkable digital success stories for diverse companies. Let's talk.
Book A Consultation
Book a meeting with one of our team members and we will help you plan out your next steps. You can also use our calculator tool to receive a rough estimate on your project.