The future of mobile app development will be multi-experience. Mobile apps would have a significant impact on business success by 2020, according to Gartner.
Encouraging news, isn't it? Smartphone users are ever-increasing with over 3 billion users across the world today, reiterating that the mobile app industry is thriving.
However, to be successful in this space, two factors are important – users need to download your app, and users need to use your app.
In reality, 80 to 90 percent of mobile apps are abandoned just after a single-use. Studies highlight that an average mobile app loses around 77% of its Daily Active Users (DAUs) within three days of installation.
Why Do Mobile Apps Fail?
So, why do mobile apps fail? And more importantly, how do you decode the root issues of the failure and ensure success?
We must understand, building a successful app is not an overnight success – there will be many challenges to overcome until reaching your version of a successful app.
The good news is we can always learn from common complaints of app users. Once you decode these complaints, you will get some remarkable insights to act upon.
Looking at just complaints will be one side of the coin. To get a better picture, you'll need to learn from success stories too and see what worked for the app users.
In this article, we'll discuss the reasons why mobile apps fail and try to decode the common complaints of app users.
1. Lack of unique, fresh, and innovative ideas
A fresh and unique idea is exhilarating. If you've got a unique idea that's completely different from others, it is logical you have more chances of succeeding.
Let's take a look at the inspiring story of Lisk, an app that leverages the Blockchain technology to address the emergence of cryptocurrency.
The app uses modern technology to allow users to transfer their cryptocurrencies like Bitcoin to others. Now, that's inspiring!
In contrast, let's take a look at a mobile app that disappointed users. Google Wave was supposed to be a collaborating tool that would have features like instant messaging, blogging, wikis, and more.
Though many reasons led to Google Wave failing, one of the reasons was that Wave combined many services that were already in existence, and these services in Wave were inferior to individual platforms that offered each of these services.
Take back: App-users have a preference for fresh ideas.
2. Lack of understanding about the target audience
Understanding the target audience is extremely important when it comes to developing a mobile app. It should be the very first step in your app development checklist.
Well, you might already have a general understanding of your audience, their likes, and dislikes. But that's not enough. You have to gather every little information about potential customers so that you can make better app decisions.
For example, if you want to build a grocery app, your target audience will most probably include all the people that belong to different age groups. Grocery shopping is, in general, associated with housewives or homemakers, so it makes sense to focus on women as the primary target audience.
Now, you can't simply assume that only women or homemakers will use your app. Men and students will also buy items using your app.
That's why it's crucial to consider a different set of potential customers, their interests, needs, and then design your app development plan.
Take back: Your app should have all the features that make your app easily accessible to all the potential users.
3. Ignoring simplicity and ease-of-use
A lean mobile app extends comfort to users and works wonders. Mobile apps are prone to failure when you try to create something fancy and make it too complicated to use.
One of the widely used messaging apps, WhatsApp, founded by Brian Acton and Jan Koum, is popular across an entire gamut of demographics. The app is simple-to-use and has nothing complex, making it a rage among app users.
Take back: App-users have a preference for simplicity of use.
4. Compromising with core features and functionalities
Core features cannot be compromised, and we understand getting the balance can determine the usability of your app. Too many features could complicate the usage of the app, and on the other hand, lesser features will leave the users desiring for more.
Let's look at the motivational app Lift – ideal for app users seeking for their daily dose of motivation. The app has rich and motivational qualities, which could tune you to stay optimistic while helping you achieve your goals.
In contrast, let's revisit the app – Google Wave, it had too many features like email, blogging, wikis, multimedia management, and more. The app was quite stressful for an average user when it came to figuring out how the system worked. The complexity led to most users not using the app.
Take back: App-users have a preference for a balanced app in terms of features.
5. Ignoring the app marketing
Creating some excitement before your app hits the markets helps. When you make proper use of social media accounts to promote your app, and when you see users share their ideas and responses, it facilitates in creating the needed momentum.
Everpix started as a good project. In 2012, there were 55,000 active users. However, later, it shut down in 2013.
One of the primary reasons for failure was that the company didn't sell its product. The team had worked hard on getting everything right – and good apps cost.
According to Verge, who did the bankruptcy analysis, $1.4 million out of $2.3 million raised was spent on employees. They knew the app was terrific, but there were no salespeople in the team, which was a huge mistake.
We are in a highly competitive environment, and it signifies that even the best apps need serious promotion and advertising.
Take back: App-users have a preference for more engagement through serious promotion and advertising.
6. Neglecting user feedback
It is essential to take the views of the app users when your app is brought into the market. If you fail to get their opinions about the app, then it means you aren't listening to their complaints or problems.
Taking immediate steps to bring in solutions to their problems will help them feel important and also augment the product's sale.
Instagram achieved enormous success just after the release. It claimed over 100K users in just a week of its release, which was attributed to conscious and thoughtful working on feedback from users.
Take back: App-users have a preference for acknowledgment of their complaints, combined with viable solutions.
7. Improper Testing and QA
While it's nearly impossible to launch an app with zero bugs, it's smart to invest in QA to ensure there are no significant problems. Apps that are not properly tested are bound to rife with errors that eventually lead to app crashes and impact the user experience.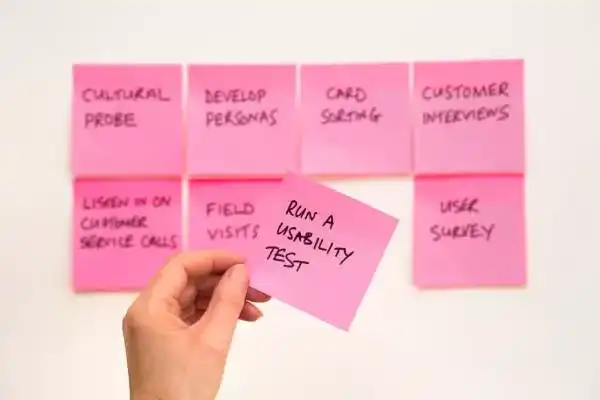 Remember that the app users have high expectations for the performance and quality of your app. A single crash is enough to stop customers from opening your app again. App crashing is the most common complaint of the users.
Take back: Your app should be tested thoroughly, using the documented process. QA should be done to make sure your mobile app is market-ready.
8. Poor user experience
One of the most common reasons why mobile apps fail is poor user experience. It's no brainer, why would anyone use your app if he/she struggles to perform essential functions.
User experience decides whether or not your app will be a success. Therefore, you need to focus on providing an excellent user experience.
Factors that make an incredible user experience include:
Intuitive design
Faster loading time
High performance
Easily accessibility
All the successful apps have one thing in common: they're highly useful.
Take back: Design the user experience that goes beyond the look and feel, and connects users to your business in a seamless way.
These were some of the primary reasons why mobile apps fail. Demystifying app user complaints helps in understanding their needs and bringing in more user-centric solutions. The process helps in increasing customer engagement, staying competitive, and increasing revenue.
Turn Your Ideas into A Digital Reality
Of course, you need amazing features in your app to be successful, but more importantly, you need a reliable technology partner like Imaginovation to bring your ideas into a digital reality.
We are an award-winning team of web and mobile app developers with a vast experience of building intuitive mobile apps to businesses of all sizes and industries.
If you got a fantastic app idea, get in touch with us.