Automation has revolutionized many industries, and now it is poised to reshape the insurance sector.
With advanced machine learning technologies in place, the future of automation in the insurance industry looks quite promising.
According to the report published recently by McKinsey, there are almost 44% work activities in the insurance sector that can be automated.
Technologies such as AI, ML, Robotic Process Automation (RPA) can bring in greater efficiency and reduce operational costs. The insurance companies are aggressively seeking inspiration from intelligent automation use cases.
How Can Automation Transform the Insurance Industry?
Insurance companies slowly realize the potential of RPA and Intelligent Automation. Robots for driving tangible business outcomes are no longer a fantasy.
On the other hand, the robotic process automation (RPA) market is snowballing with a CAGR of 60.5% from 2014 and has reached 5 billion USD in 2020.
RPA, however, is just the beginning. Cognitive capabilities are now leveraged with robotics. These cognitive functions facilitate machines to perform functions usually executed by human intelligence.
Cognitive technologies include machine learning, natural language processing, machine vision, emotion recognition, and optical character recognition, among many others. These technologies foster better collaboration between humans and machines by automating repetitive tasks.
Traditional automation is only limited to automating repeatable and straightforward tasks. But RPA, combined with AI, can do wonders for insurance businesses.
It can identify and manage exceptions, analyze massive data generated by various sources, and translate them into meaningful insights that further trigger specific actions.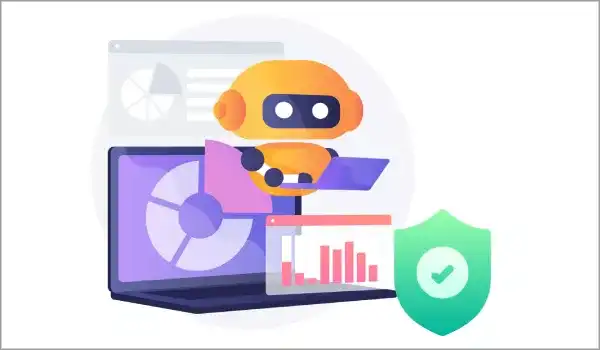 The sector will be hugely impacted by these technologies, especially in terms of:
1. Employment in Insurance
Automation will eliminate many existing jobs. At the same time, it will create some new roles.
Employees will no longer be required to perform tedious copy-paste and mundane data-entry tasks. They will be able to focus on a personalized and better customer service experience.
2. Technological Transformation
Insurers must prepare themselves for an imminent technological transformation.
There's a lot they can do about it. They can reconfigure their IT systems. The right technology should be selected keeping in mind the expected automation outcome.
3. Improved Customer Experience
Consider using AI-enabled bots. They can transform the Customer onboarding process. They can perform a lot of time-consuming activities. This technology will bridge the gap between employees and customers and allow a more personalized service.
Intelligent process automation in the insurance sector can help companies reduce costs, increase efficiency, deliver speedy service, transform their business, become all the more profitable, and adjust to market changes.
However, all of this is possible only when companies select just the right automation use cases.
Automation in Insurance: Top Use Cases
Automation presents enormous opportunities to ease different processes of the insurance industry. Let's review some of the use cases where automation implementation can make the process a lot more efficient.
1. Claims Processing
A fast and efficient claims process is vital to the success of any insurance company. However, claims processing is often a time-consuming process.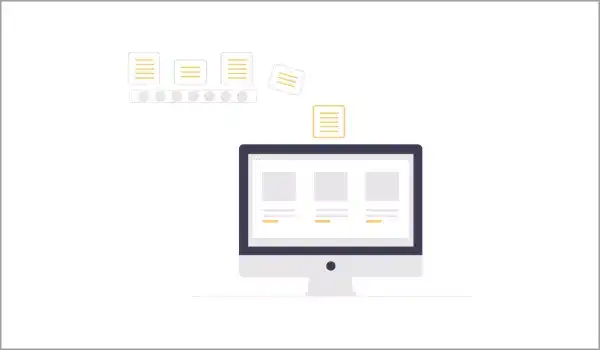 Let me tell you why.
It is because it involves information checking and gathering from multiple sources. For example,
Medical certificates and records (in case of life insurance and health insurance claims)

Photographs of damaged luggage and flight boarding passes (in case of a travel loss claim)

Police reports in case of accidents, driver's licenses, and vehicle damage photographs (in case of an auto claim)
Also, outdated technology and disparate business units of claims processing cause delays. It leads to a negative customer experience. It wouldn't be wrong to say that a manual and lengthy claims process is frustrating for both insurers and customers.
Processing vast information through different data sources manually is what makes the entire claim process time-consuming and error-prone.
So, can an automated claims processing workflow be beneficial?
Yes, the right automated claims insurance with RPA (Robotic Process Automation), ML (Machine Learning), and human expertise can streamline and speed up claims-related operations.
You can replace the tedious paperwork involved in the claims process with RPA. A smart media reader with RPA can be developed to pull out the required information from the scanned documents.
Imagine the amount of effort you can save in extracting all this data manually and entering it into various systems.
RPA bots use OCR, NLP, and ML capabilities to read, extract, and validate massive data.
These bots can extract information from a claim request and enter it automatically into the claims system.
In case the claim is complete, a cognitive bot validates its information and marks it approved for the payment. In case of missing data, the task is routed to an agent for the next step. The bot then observes how the agent handles this exception and thus "learns."
Want to know what the statistics say?
Integrating an automated claims processing system:
Reduces the manual work by

80 percent

and also improves accuracy significantly.

Cuts down the time required for the claims process by

50 percent.
It means insurers can process twice as many claims with the same amount of workforce. As a result, there is an enhanced customer experience.
The back-office functions are performed with better speed and fewer errors, delays, and any frustrating back-and-forth communication.
2. Underwriting and Pricing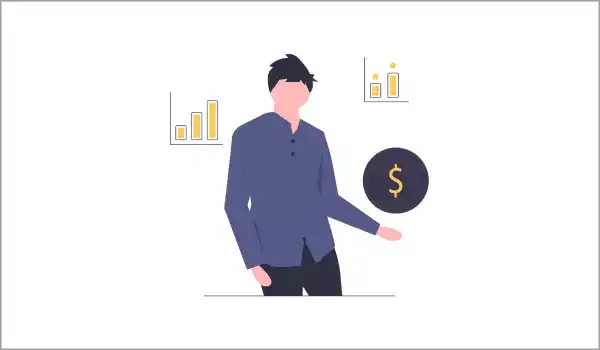 Underwriting and pricing is an apt use case for automation in insurance.
Underwriting evaluates a company's risk in insuring a car, home, property, or an individual's health or life. It determines whether it would be beneficial for the insurer to provide insurance coverage to an individual or business.
Based on the analysis, a price is decided that needs to be charged for insuring the risk.
As a process, underwriting involves collecting and analyzing information from various sources to determine and mitigate the risks associated with a chosen policy. These risks can be of any kind – health risks, financial limits, and creditworthiness.
The whole process of manually underwriting and pricing takes weeks. But implementing intelligent solutions for automating underwriting speeds up functions like:
Data collection from different external and internal sites

Pre-population of data fields in internal systems

Risk Assessment

Reviewing the history of customers' claims and making recommendations based on previous losses.
3. Policy Management
The entire cycle of policy management operations makes for a great use case of insurance automation.
At the policy issuance stage, pre-underwriting checks are already done, and the underwriting decision is already made. The policy, however, has to be issued. Once it happens, information needs to be updated in internal systems and communicated to the customer.
A lot of manual work goes into these processes. This is where automation reduces the time and manual effort of insurers.
Talking about the policy updates – existing policy-holders at times submit update requests. These may include address change or bank mandate updates etc.
Insurance automation solutions for policy updates use ML to extract change requests from voice transcripts, emails, faxes, and other sources and make all necessary amendments in the documents and internal systems.
Besides, automation helps improve many other document-intensive operations. These include the processing of loss run reports, analysis of the statement of value reports, and communicating evidence of insurability to customers.
4. Regulatory Compliance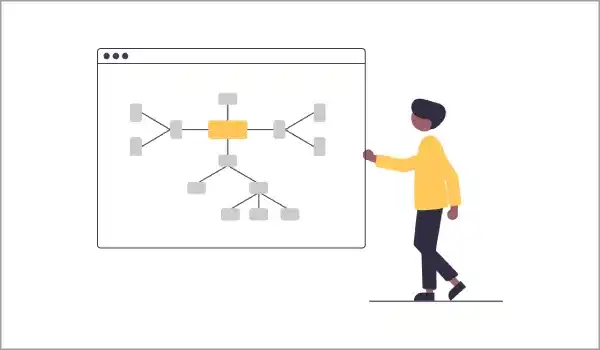 Automation use cases in the insurance sector are quickly gaining momentum in regulatory compliance activities.
Why?
The compliance teams in insurance companies struggle to execute day-to-day activities because keeping track of changing regulations takes up too much time.
As per a study:
Almost one-third of the companies surveyed said they spend at least an entire day every week to keep track of the changing regulations.

Also, 69 percent of those surveyed said they expect regulators to propose additional changes in the coming year.

Regulatory compliance needs quite a bit of coordination amongst internal functions. But lack of coordination amongst these functions causes companies to miss significant opportunities to leverage resources.
Any changes to these regulations often force the insurers to reorganize their business processes. If ignored, compliance breaches cause financial and operational damages to companies.
So, what's the solution?
Intelligent process automation with RPA is the best solution to facilitate companies in compliance. It eliminates the requirement for employees to go through a series of routine manual operations.
Such manual functions are prone to human errors and, therefore, raise the risk of compliance breaches.
AI-enabled insurance automation solutions ensure data accuracy and track a complete log of their actions. It further enables insurers to monitor regulatory compliance in real-time through internal reviews and be prepared for external audits.
AI-driven RPA enhances time-consuming and tedious work processes of name screening, compliance checking, client research and validation, customer data security operations, and generation of various regulatory reports and notifications.
How is automation beneficial?
Compliance teams in insurance can look forward to achieving the following through automation of regulatory compliance processes:
Removes human intervention – making the process less prone to human error, mitigating any risks of non-compliance.

Connects automated processes to specific regulations. Develops an easily accessible audit trail that facilitates regulatory scrutiny and easier change management in case of regulatory changes.

Makes way for transformation. Re-evaluates the primary processes and transforms them to be more proactive and predictive.

You can scale up or down the automated process to respond to any amendment later.

Increases the work capacity of teams. Teams can take on more work without any compromise in the work quality.
5. Business and Process Analytics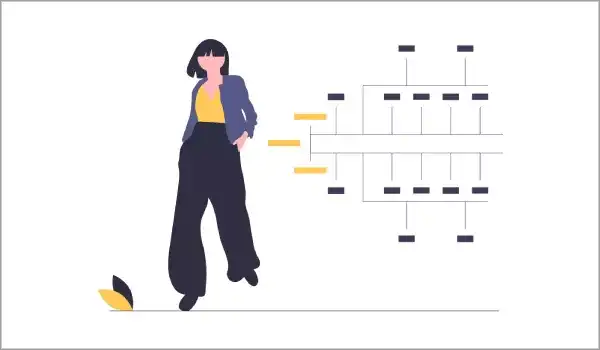 We all agree that a company can improve its business processes only if it has some means to gauge its workflow.
RPA makes the gauging of business processes much more effortless.
How?
Every process and workflow taken care of by RPA can be tracked and recorded at each step`. It is beneficial. It can provide the insurer with essential details like the transactions processed, the exceptions encountered, etc.
Such quantifiable outcomes help in improving the process, reduce workload, and make the customers happy.
Opportunities and Challenges
With new and emerging technologies, the insurance sector is creating ample opportunities for process digitization.
At the same time, since this sector is full of manual and paper-driven processes and is dependent on legacy systems, it is challenging for the insurers to adapt to a tech-savvy, automated process readily. Many traditional players are also facing new challenges in this changing scenario.
Let's read further and understand the different opportunities and challenges automation brings to the insurance sector.
Opportunities
1. Increased competitiveness
Emerging tech trends and innovations, online P2P insurance companies, and various upcoming insuretech players – they are all making the insurance sector highly competitive.
Besides, there is a looming competition from tech giants like Amazon, Google, and Facebook. These companies intend to leverage their massive pool of user's data to provide customized insurance products.
2. Advancement in cognitive technologies
Technologically speaking, newer opportunities are presented day-by-day. While technologies like RPA can mimic humans executing their day-to-day, mundane functions, AI is also useful in cases where intelligent machines achieve a cognitive understanding of how humans work.
3. AI and ML for customer service
Using ML, the computer gets better at a specific task consistently executed over time, without being explicitly programmed.
AI-powered chatbots are used in many insurance functions. These bots are the cognitive agents that mimic human conversation.
Chatbots here use NLP and other analysis to understand not just what customers want but their moods as well. If used carefully, some advanced cognitive agents can resolve customer problems, upsell customers and learn on the job.
While chatbots are used for text exchanges, soon, customers will get to speak with virtual assistants.
All the above mentioned cognitive technologies facilitate employees in making better decisions, providing excellent customer service, analyzing fraud claims, and assessing risk data.
4. AI and ML for Fraud Claims
We can learn from U.S. insurance companies Allstate and Farmers. They use image recognition software or computer vision to settle auto claims of the customer more quickly.
Farmers has started using a massive database of windshield damage photographs to train the automated software to evaluate repair costs. It will eliminate the need to require the personnel to look at the vehicles in person.
On the other hand, Allstate says it is now paying claims in straight seven or eight hours. The duration mentioned is significantly down from a week when done manually. It was made possible when an automated solution facilitated the drivers to upload photos of their damaged vehicles.
5. Managing huge data maintained in legacy systems
We can clearly say that none of these technologies would work effectively without structured and accurate data. But sometimes, the data of insurance companies are siloed in legacy IT systems. This is precisely where an intelligent insurance solution comes in handy.
Challenges
Challenges limit an insurer's ability to reach its goals. Let's take a look at them:
1. Scattered Data
There is a consistent inflow of information/data in insurance. This data is collected both in electronic form and also on paper.
However, a lack of proper technology and usually an over-reliance on manual handling of data leads to hugely redundant and unused data lying around in traditional insurers' servers.
Not managing this data means no timely and meaningful insights out of it. It will cause a lot of missed opportunities for the companies.
Besides, saving this data in different forms would make it difficult for technologies to play an efficient role in automation. Transferring the mixed format data into the machines gets both expensive and error-prone.
2. Manual Processes
Manually intensive and highly repetitive processes primarily drive operations in the insurance sector. In underwriting, risk evaluation done manually is based on pre-set criteria and is a time-consuming process.
Manual processing of data from varying sources in insurance claims is slow and error-prone. Similarly, the processing time for policy cancellation is long and tedious if done manually.
Human assessment in claims fraud detection is also prone to human judgment errors. Many such operational roadblocks are caused due to manual operations in other functions of insurance.
Having manual processes is thus one of the biggest challenges in automation.
3. Legacy Systems
Many large insurance companies today use legacy systems and applications. Such systems cause operational inefficiencies and cost on administrative functions while developing automation.
Build Smart Automated Insurance Platforms with Imaginovation
The insurance sector is actively looking at resource management, optimizing expenses, improving accuracy, reducing errors, and maximizing returns via automation.
We can help you develop a smart solution and automate your key processes to achieve higher business efficiencies and streamline your operational costs. You can then focus more on other value-added functions that contribute efficiently towards reaching overall organization objectives.
If you wish to build a smart, automated insurance platform, get in touch with us.
We are an award-winning web and mobile app development agency with vast experience in crafting remarkable digital success stories for diverse companies. Let's talk.
Book A Consultation
Book a meeting with one of our team members and we will help you plan out your next steps. You can also use our calculator tool to receive a rough estimate on your project.