We live in an automation age, and its use is growing every day.
In 2023, AI and automation technologies are at the forefront of business transformation. According to a Deloitte study cited by Forbes, 50% of organizations are planning to incorporate these advancements, emphasizing their pivotal role in the future of business.
And, why not?
After all, automation drastically cuts downtime, money, and other resources on business tasks, bringing in productivity and efficiency.
Although automation's reach has extended much beyond any specific business function, job role, or sector, many feel unsure about how to take the first few steps.
In this comprehensive guide, we'll delve deep into the world of business process automation, covering its benefits, emerging trends, best practices, and potential challenges to be aware of.
Let's begin!
What is Business Process Automation?
Business process automation refers to using technology to automate routine business processes and workflows. It involves using software tools and applications to streamline repetitive tasks that are otherwise performed manually.
The goal is to simplify and enhance how your business operates by reducing human error and minimizing labor costs. Any process that has defined rules and repetitive steps is a candidate for automation.
Some examples include:
Managing approvals and workflows
Generating reports
Customer service interactions
Processing paperwork
Scheduling appointments
Data entry
Sending notifications/reminders
By using automation software tailored to your business needs, you can deploy computerized 'virtual agents' to handle routine tasks. This enhances efficiency and precision, allowing your team to dedicate their time to more strategic activities.
Key Advantages of Business Process Automation
Business automation has had a massive impact on organizations in the last few years. 
A global McKinsey survey conducted in 2018 revealed that 57% of respondents had already initiated automating their business processes and will further scale up these efforts. 
Gartner predicts that by 2024, 69% of all managerial work will be automated.
If you are still hesitant, here's a list of advantages process automation brings to your business.
Cut-down time spent on repetitive tasks – With BPA solutions, employees can utilize their time better. As per a study, office workers spend 12 hours on administrative tasks such as looking for information, approving and processing documents, and many others. BPA aims to complete such tasks in a fast and error-free manner.
Reduce operating costs – You can automate manual business processes and make them fast, less expensive, and more resilient to human errors. Getting jobs done more quickly with a high accuracy rate can reduce operational costs. Deloitte suggests that automation reduces general business process costs by as much as 30%.
Boost productivity – When you delegate tedious work tasks to a digital solution, it can handle multiple processes simultaneously. Moreover, with such a solution by their side, employees can focus on other value-addition activities. This indeed leads to higher productivity.
Minimize human errors – However much your staff is capable and skilled, some mistakes are inevitable. Unfortunately, most errors happen in manual systems. A BPA solution addresses misconceptions because of human carelessness and impaired judgment.
Standardize processes – Have you noticed how manual processes seem pretty messy? People follow their work habits and multi-task, resulting in different timelines and outputs. However, an automated process offers a consistent workflow, resulting in an expected outcome. No employee misses critical steps, and no document gets lost in transactions with the BPA solution.
Manage documentation – Data and document management is time-consuming and prone to errors in manual systems. With process automation, you can streamline document management. In addition, automation simplifies the data organization and its retrieval while also providing role-based access to confidential data.
Deliver superior customer service – Everything centers around the customer in business. Therefore, an exceptional customer experience is vital to the success of a business. With 24/7 customer service bots, automation brings promptness to customer service. As a result, there is uninterrupted service to the customers even on holidays, beyond work hours, and across time zones.
Implementing Business Process Automation
BPA – Business process automation plays a vital role in transforming your business. It is meant to bring efficiency to day-to-day operations and generate an overall competitive advantage.
So, what should you consider when planning to implement it? Which processes should be prioritized? What methods of implementation work best?
Let's discuss essential pointers on implementing business process automation.
Begin slow - Don't include all the processes at the start. It'll be time-consuming. You can become sluggish and lose the market to competitors by putting too much time into automating everything.
Select the tools and technology to improve by keeping the future in mind. That means thinking about scalability and transferability between platforms.
People can handle their tasks manually and build their workflows at the start. However, they may face bottlenecks in the process and discover opportunities for improving efficiency. Automation solutions can then be introduced wherever required.
If possible, go for a custom automation platform, as this will help you to automate efficiently in the long run.
Take steps for change management – training, tutorials, meetings, hand-holding sessions, etc.
Monitor and measure the processes. 
What Are The Potential Roadblocks to Business Process Automation?
Without a doubt, process automation brings immense value to a business.
However, it can thrive only when you deploy and integrate it the way it should be done.
It can be incredibly challenging because of certain factors, such as business complexity and user adoption.
You may face roadblocks while implementing automation. But, with careful planning, you can tackle them and navigate your way toward a successful BPA adoption.   
Here are the common barriers/roadblocks to automation implementation.  
1. Lack of Clarity in Redefined Roles and Hierarchy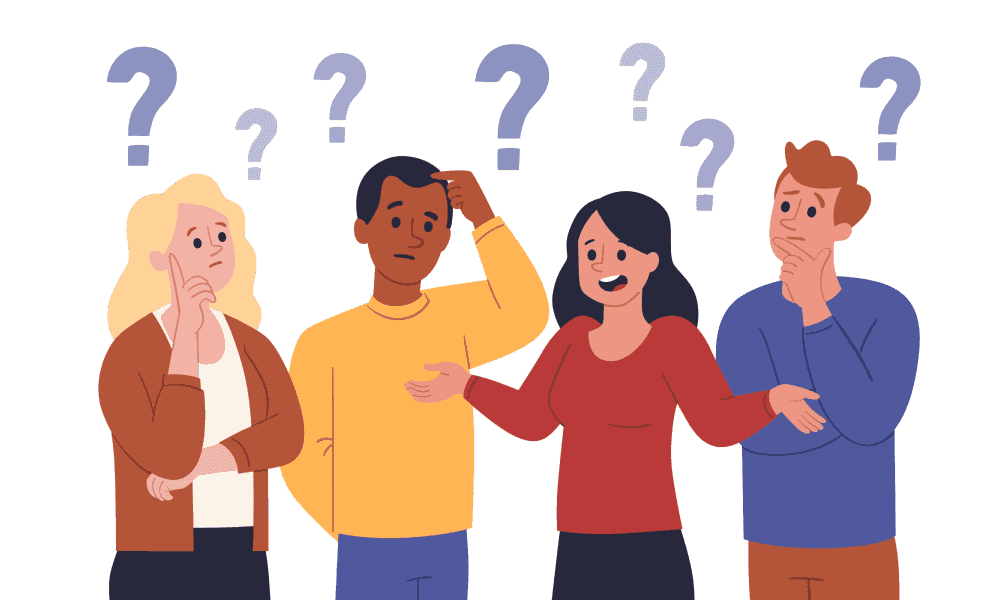 Your employees will face many changes once you switch to business process automation.
Besides the technical changes, they will see changes in their roles and responsibilities, even in its hierarchical structure.
This may trigger fear of uncertainty and apprehension about their place in this new setup. And, a person stuck in outdated roles can never be conducive to the organization implementing automation.
That's why it becomes essential to make all employees aware of the expected changes in their roles post-automation. This will ensure that the automation achieves its purpose and clarifies the workforce.
2. Insufficient Follow-up
Do you believe automation is a one-time process?
Yes?
So, let me tell you, it's not!
It's, in fact, a series of continuous improvements over time. Such modifications need constant monitoring and feedback, without which they cannot reach an optimum efficiency level.
But many organizations make the mistake of taking a backseat as soon as the physical integration of infrastructure during automation gets over.
That can create a problem because, like any other process, automation also needs a bit of finetuning based on feedback.
It's essential to observe, get quality feedback, and review the setup and its functioning by comparing it to your company goals.
3. The Inertia of Existing Procedures
BPA not only changes the tools; it also impacts the way employees work.
While automation is excellent at eliminating manual work and saving time, getting your teams to adopt it might still be a challenge for you.
Having worked with existing systems, your employees may be set in a certain way of doing things.
They will resist adopting any new systems and procedures.
You will need to work your way carefully through this resistance and implement automation. Therefore, keep them informed and updated about expected changes from the beginning.
Best Practices in Business Process Automation
I know it is tempting to dive in head-on and automate just about every process in your business.
But it's best to have a plan and do it right the first time. It'll ensure you make the best use of the resources required for automation.
Here are the best practices that'll help you grasp your business process automation endeavor right from the word go.
1. Select Your Processes & Tools Carefully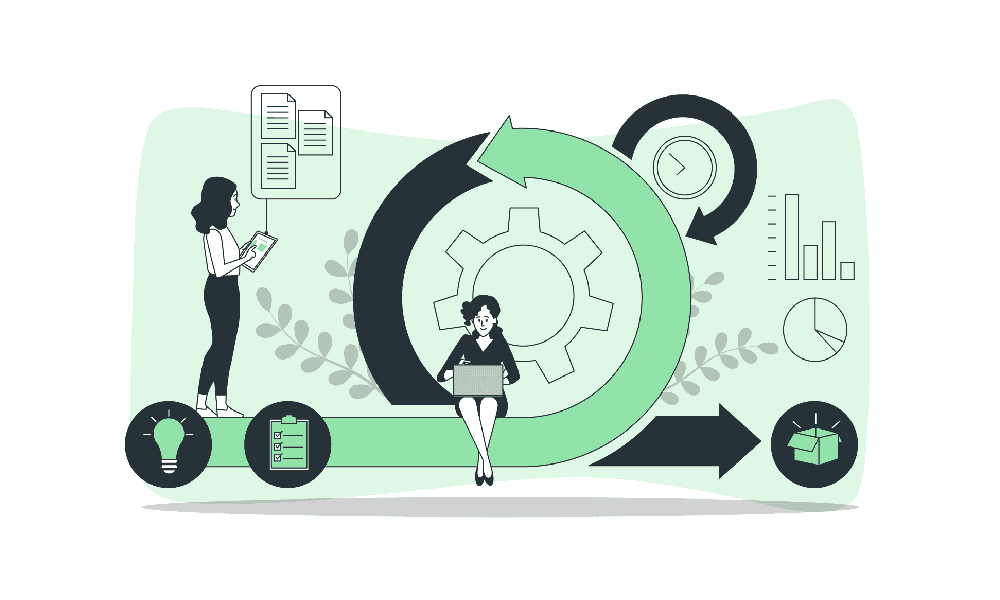 While process automation is the solution to many of your business troubles, not every process is worth automating.
Moreover, turning to AI, ML, and the like to build sophisticated business processes may not be required in every business.
Automation can be an issue if you attempt to automate all the processes simultaneously but have limited or no previous automation experience. This will be overly ambitious, and will also ruin your automation efforts.
It's essential, therefore, that you evaluate and decide which processes must be automated.
Begin by selecting lightweight processes that aren't mission-critical. It'll help you test out the impact of automation. Check which ones are the most repetitive, are time-sensitive, and have a high effect on other procedures. You will be able to understand the roadblocks and decide if automation is indeed a good idea.
Once you know which processes you want to automate, select the right tool to automate them.
There are countless unique tools, but not every one of them will be right for you.
Think of your organization's capabilities, scalability needs, and usage before shortlisting the tool/software. For example, tools that are difficult to use and adapt should be a big no-no.
2. Specify Clear Automation Goals
Your first step towards automation should be to specify its goals. Once they are set, you can start working backward to achieve the same.
The reason to begin with goal specification is simple – Automation involves an investment of time and money. That's why it's best to gauge its performance at every step and ensure that the results match its goals.  
3. Be Ready with a Backup Plan
Unexpected can hit anyone at any time.
Your system can be down with a technical glitch or be hacked by some cyber attackers. Whatever it may be, you cannot allow such situations to take over automation and derail your business.   
While no one can predict what will happen, you can always ensure that you have a backup plan to deal with them.
The idea is to be proactive and ensure that you can function, despite the disaster.
4. Get Everyone Involved & Guide Them Through The Changes
Although automation brings immense value to any organization, it's still a drastic change that some of your employees may resist.
There are many reasons for the resistance – fear that automation will take away their job or anxiety of disruption in the organization's status quo.
Such worries are usual, but there are ways you can address them and put everyone at ease:
Explain the benefits. Your team will accept the changes if they understand what benefits BPA brings. For example, show them how BPA can enhance their productivity while allowing them enough time to work on more critical projects.
Update them. Keep your employees updated and involved at every step. For example, organize brainstorming sessions for them – tell them about all the pain points of manual processes, listen to them, and try addressing their concerns and worries. 
Establish roles. Once automation is implemented, many of your employees will have different roles in the organization. Establish all the parts clearly and build transparency while enforcing accountability.
5. Document Tour Processes
Before you automate your system, you must document all the processes and go through them carefully.
In this step, you must look for repetitive processes and problems when something functions at an extreme parameter and might derail your systems when you automate. 
6. Focus On Continuous Improvement
BPA is not a one-time process. It is an ongoing process.
You must monitor its outcomes continuously, without which it'll be impossible to improve the efficiency of an automated process.
The process owner, in this case, must be made responsible for gauging the performance post-automation and giving consistent feedback for an amendment to get the most out of it. Monitor the KPIs and make adjustments wherever necessary.
Business Process Automation Trends to Watch in 2024
Do you know 67% of organizations have implemented process automation in at least one or more business functions? 
With this growing adoption, it becomes essential to keep track of the future of BPA.
What trends will dominate business process automation in 2024?
We've compiled a list of automation trends that look promising and offer long-term benefits.
Let's read on.
1. Voice-activated Automation
There has been a rise in the voice-activated automation space lately.
While voice-activated technology has already become popular in the consumer market with Amazon Alexa, Siri, and Google Home, it is now doing wonders in improving workplace productivity.
And why not? After all, performing tasks with voice commands simplifies business processes.
For example, with voice commands, you can:
Turn the lights on and off in areas (like the storage room) where staff is likely to have their hands full.
Conversationally interact with customers.
Schedule meetings, training, reviews, interviews, and other important events.
Update your planner.
Record notes, meeting summaries, and videos in meeting rooms.
Unlock doors and other access points.
And, automate many other manual tasks.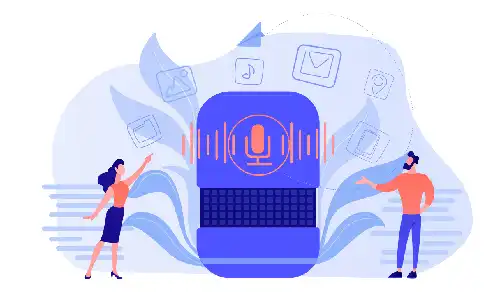 Moreover, voice technology ensures that customers and employees with visual impairments aren't left out.
The key to implementing voice-activated automation at the workplace is improving efficiency and not complicating the existing processes.
Automating your business operations with voice technology is sure to benefit you with reduced operational costs and improved efficiency.
2. No Code Integration
Many businesses are picking up no-code integration because of the barrier-less experience it offers.
This approach empowers you as a business to build, manipulate, and employ your data-driven applications to do your work. It's called no code because, with it, you can design your solution without any coding or programming language.
By shifting to a code-less BPA platform, non-technical end-users are free to build their customized business apps and automate workflows without any technical knowledge and training.
It is trending because:
It reduces time to action and the expense of waiting for the developers to build a business application.
It enables companies to develop/deploy an integration quickly.
It cuts down time to train the non-technical workforce for its use.
It brings visual mechanisms for users to point-and-click, drag and drop, and automate processes easily.
It improves agility within the organization.
3. End-to-End Organizational Visibility
Businesses everywhere realize that their automation shouldn't just be about selective functions, but it should streamline all the processes.
Recognizing that gaps in an organization's visibility can be dangerous, companies aim to have better insight into business operations. Without management insights, more minor issues within a work process may go unnoticed, leading to a significant failure later.
With BPA solutions, end-to-end organizational visibility becomes a reality, and departments can work together without difficulty.
Therefore, more and more organizations are looking for solutions that can centrally provide a real-time, end-to-end overview of all business functions. As a result, such a solution enjoys a higher level of adoption.
4. Integrating RPA with BPA
Honestly, robots can do anything that employees do, and thus they free the staff from tedious, time-consuming tasks.
RPA (Robotic Process Automation) is not a new technology. But it has established its mark in the industry only recently with the onset of the COVID-19 pandemic. 
Companies across sectors have started employing RPA solutions during the lockdowns to manage staffing shortages and minimize in-person contact.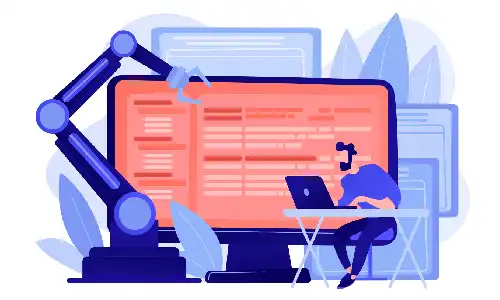 Remote workplace operations have impacted the number of workers available on-premises. RPA bots enable businesses to reduce tasks done manually and are recurring. This way, they achieve faster ROI.
Bots excel at what are they are programmed to do. Therefore, it's only fitting to say they bring efficiency and productivity never seen before.
Since remote work culture is becoming a norm for industries, companies are making the most of it by integrating BPA with RPA bots and replicating human interactions.
5. Hyperautomation
Hyperautomation is relatively newer in the list of automation trends. Hyperautomation streamlines as many business processes as possible.
Hyperautomation is all about the planned use of multiple technologies and tools such as Artificial intelligence (AI), Machine learning (ML), Robotic process automation (RPA), Business process management (BPM), and many others.
However, hyper-automation doesn't rely solely on a single technology like bots. Instead, it makes way for a "blended workforce" built on human and machine interaction.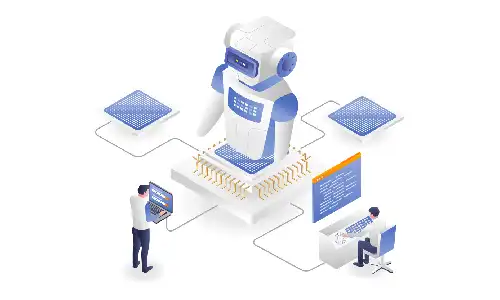 The purpose of using a combination of automation technologies is to overcome some of the limitations of approaches that rely entirely on single automation.
For example, if your business uses robotic equipment, AI/ML and data analytics can analyze data collected to look for more productive workflows. 
Takeaway: Technologies and trends change fast, and when it comes to automation, you cannot afford to waste time and fall behind. There is no need for you to tolerate the inefficiencies of manual processes. Update your business plan around the latest business process automation techniques and stay ahead of the competition.  
Build A Robust BPA Platform with Imaginovation
The approach to automating business processes should be considered carefully and monitored consistently. This is because it improves your processes significantly and cuts down unnecessary costs and time spent on it.
Do you want to know more about building a BPA platform?
Get in touch with Imaginovation to discuss your BPA project.
We will help you evaluate your existing system and plan, monitor, and build a robust BPA solution. 
Imaginovation is an award-winning web and mobile app development company with vast experience crafting remarkable digital success stories for diverse companies.
Let's talk.