Process automation can be an exciting endeavor in today's hyper-competitive business world. Moreover, intelligent and innovative business process solutions boost efficiency while lowering operational costs.
If you plan to invest time, money, or energy in the field of business automation, you should be aware of these key trends to watch in 2023. 
In this blog post, we take a look at the key trends that will be dominating business process automation. Keep reading to know what's in store for you.
What is Business Process Automation?
Do you spend too much time doing things that could be automated? then consider automating your business processes.
Business process automation (BPA) uses technology to automate day-to-day, repetitive tasks within an organization. For example, you must've heard of automated claims processing, employee onboarding, or invoice reconciliation? All of these are typical examples of a BPA solution.
BPA includes automation efforts focused on running the business efficiently. So, BPA isn't just about efficient data management where hardcopies replace PDFs. It automates complex business processes to make them more transparent, cost-efficient, and streamlined while eliminating errors. 
Here's what you must ask yourself to identify which business processes need to be automated:
Does the process require consistency across your company?
Is the process repeatable?
Is there a need to make it error-free every time?
If yes, then go for process automation.
Key Advantages of Business Process Automation
Business automation has had a massive impact on organizations in the last few years. 
A global McKinsey survey conducted in 2018 revealed that 57% of respondents had already initiated automating their business processes and will further scale up these efforts. 
Gartner predicts that by 2024, 69% of all managerial work will be automated.
If you are still hesitant, here's a list of advantages process automation brings to your business.
Cut-down time spent on repetitive tasks – With BPA solutions, employees can utilize their time better. As per a study, office workers spend 12 hours on administrative tasks such as looking for information, approving and processing documents, and many others. BPA aims to complete such tasks in a fast and error-free manner.
Reduce operating costs – You can automate the manual business processes and make them fast, less expensive, and more resilient to human errors. Getting jobs done more quickly with a high accuracy rate can reduce operational costs. Deloitte suggests that automation reduces general business process costs by as much as 30%.
Boost productivity – When you delegate tedious work tasks to a digital solution, it can handle multiple processes simultaneously. Moreover, with such a solution by their side, employees can focus on other value-addition activities. This indeed leads to higher productivity.
Minimize human errors – However much your staff is capable and skilled, some mistakes are inevitable. Unfortunately, most errors happen in manual systems. A BPA solution addresses misconceptions because of human carelessness and impaired judgment.
Standardize processes – Have you noticed how manual processes seem pretty messy? People follow their work habits and multi-task, resulting in different timelines and outputs. However, an automated process offers a consistent workflow, resulting in an expected outcome. No employee misses critical steps, and no document gets lost in transactions with the BPA solution.
Manage documentation – Data and document management is time-consuming and prone to errors in manual systems. With process automation, you can streamline document management. In addition, automation simplifies the data organization and its retrieval while also providing role-based access to confidential data.
Deliver superior customer service – Everything centers around the customer in business. Therefore, an exceptional customer experience is vital to the success of a business. With 24/7 customer service bots, automation brings promptness to customer service. As a result, there is uninterrupted service to the customers even on holidays, beyond work hours, and across time zones.
5 Business Process Automation Trends to Watch in 2023
Do you know 67% of the organizations have implemented process automation in at least one or more business functions?  With this growing adoption, it becomes essential to keep track of the future of BPA.
What trends will dominate business process automation in 2023?
We've compiled a list of automation trends that look promising and offer long-term benefits.
Let's read on.
1. Voice-activated Automation
There has been a rise in the voice-activated automation space lately.
While voice-activated technology has already become popular in the consumer market with Amazon Alexa, Siri, and Google Home, it is now doing wonders in improving workplace productivity.
And why not? After all, performing tasks with voice commands simplifies business processes.
For example, with voice commands, you can:
Turn the lights on and off in areas (like the storage room) where staff is likely to have their hands full.
conversationally interact with customers.
Schedule meetings, training, reviews, interviews, and other important events.
Update your planner.
Record notes, meeting summary, and video in meeting rooms.
Unlock doors and other access points.
And, automate many other manual tasks.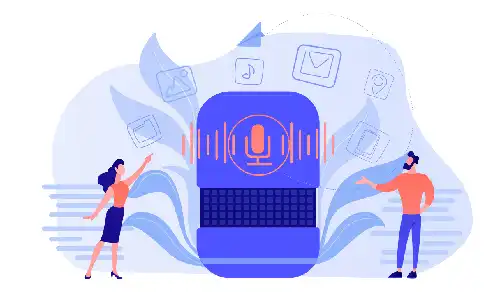 Moreover, voice technology ensures that customers and employees with visual impairment aren't left out.
The key to implementing voice-activated automation at the workplace is improving efficiency and not complicating the existing processes.
Automating your business operations with voice technology is sure to benefit you with reduced operational costs and improved efficiency.
2. No Code Integration
Many businesses are picking up no-code integration because of the barrier-less experience it offers.
This approach empowers you as a business to build, manipulate, and employ your data-driven applications to do your work. It's called no code because, with it, you can design your solution without any coding or programming language.
By shifting to a code-less BPA platform, non-technical end-users are free to build their customized business apps and automate workflows without any technical knowledge and training.
It is trending because:
It reduces time to action and the expense of waiting for the developers to build a business application.
It enables companies to develop/deploy an integration quickly.
It cuts-down time to train the non-technical workforce for its use.
It brings visual mechanisms for users to point-and-click, drag-and-drop, and automate processes easily.
It improves agility within the organization.
3. End-to-End Organizational Visibility
Businesses everywhere realize that their automation shouldn't just be about selective functions, but it should streamline all the processes.
Recognizing that gaps in an organization's visibility can be dangerous, companies aim to have better insight into business operations. Without management insights, more minor issues within a work process may go unnoticed, leading to a significant failure later.
With BPA solutions, end-to-end organizational visibility becomes a reality, and departments can work together without difficulty.
Therefore, more and more organizations are looking for solutions that can centrally provide a real-time, end-to-end overview of all business functions. As a result, such a solution enjoys a higher level of adoption.
4. Integrating RPA with BPA
Honestly, robots can do anything that employees do, and thus they free the staff from tedious, time-consuming tasks.
RPA (Robotic Process Automation) is not a new technology. But it has established its mark in the industry only recently with the onset of the COVID-19 pandemic. 
Companies across sectors have started employing RPA solutions during the lockdowns to manage staffing shortages and minimize in-person contact.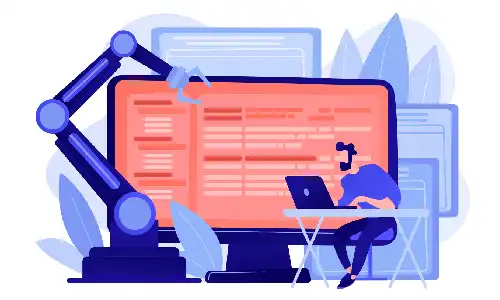 Remote workplace operations have impacted the number of workers available on-premises. RPA bots enable businesses to reduce tasks done manually and are recurring. This way, they achieve faster ROI.
Bots excel at what are they are programmed to do. Therefore, it's only fitting to say they bring efficiency and productivity never seen before.
Since remote work culture is becoming a norm for the industries, companies are making the most of it by integrating BPA with RPA bots and replicating human interactions.
5. Hyperautomation
Hyperautomation is relatively newer in the list of automation trends. Hyperautomation streamlines as many business processes as possible.
Hyperautomation is all about the planned use of multiple technologies and tools such as Artificial intelligence (AI), Machine learning (ML), Robotic process automation (RPA), Business process management (BPM), and many others.
However, hyper-automation doesn't rely solely on a single technology like bots. Instead, it makes way for a "blended workforce" built on human and machine interaction.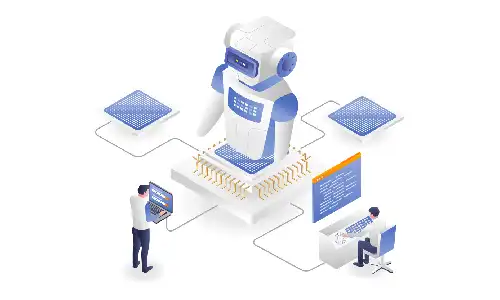 The purpose of using a combination of automation technologies is to overcome some of the limitations of approaches that rely entirely on single automation.
For example, if your business uses robotic equipment, AI/ML and data analytics can analyze data collected to look for more productive workflows. 
Takeaway: Technologies and trends change fast, and when it comes to automation, you cannot afford to waste time and fall behind. There is no need for you to tolerate the inefficiencies of manual processes. Update your business plan around the latest business process automation techniques and stay ahead of the competition.  
Build A Powerful BPA Platform with Imaginovation
If you are unsure where to begin, we advise you to identify the basic repetitive tasks to automate and start around them.
The tasks could include customer service, process management, inventory management, human resource management, and other sales related tasks etc.
Our team is there to help you at every step, Contact us at Imaginovation and we will help you quickly automate your workflows or processes for faster, error-free, and efficient operations.
Imaginovation is an award-winning web and mobile app development agency with vast experience crafting remarkable digital success stories for diverse companies. Let's talk.
Book A Consultation
Book a meeting with one of our team members and we will help you plan out your next steps. You can also use our calculator tool to receive a rough estimate on your project.