Interest in crypto has skyrocketed, and it's a hot topic today. With cryptocurrency notching all-time highs and facing big drops, the crypto space is becoming more intriguing.
It's no wonder that people are increasingly curious about crypto trends to find out its momentum in 2023.
In this blog post, you'll get a taste of cryptocurrency trends to come in 2023; keep reading to know what's in store for you.
How Cryptocurrency is Changing in 2023?
The crypto space is bustling with newfound interest. It has become more popular globally. However, since cryptocurrencies are still the new kid on the block, there is much to unravel and learn about them.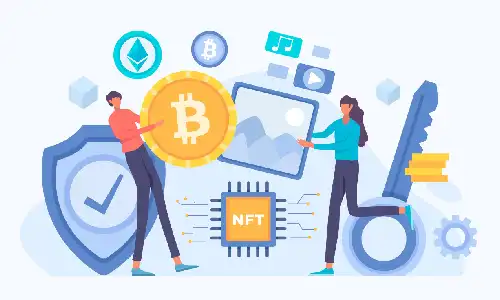 What is cryptocurrency?
It is electronic money that gets stored in e-wallets or computer files. Plus, it can be transferred and tracked using blockchain technology. The technology helps keep track of all updates chronologically. Furthermore, it stores the information cryptically, making it visible to everyone. The good part is that—the existing data cannot be changed.
One of the most well-known cryptocurrencies is Bitcoin, and one can find thousands of different cryptocurrencies available, each serving other purposes.
Cryptocurrencies aren't a technology of the future. It is a game-changing solution of today and is all set to make the world a better place. Here's a peek at its potential:
It can cut the risk of fraud.
Cryptocurrencies can positively impact crowdfunding.
The transfers with cryptocurrency are instant; they don't need fees and can be stored securely in the blockchain.
It is all set to make e-commerce stronger, creating more opportunities for the business world.
It helps to keep companies and individuals accountable.
It makes foreign money transfers and transactions safer.
It acts as a stable alternative to currencies that seem unstable.
Bottom line:
With the rapid growth in cryptocurrencies throughout 2021, it is critical to watch for crypto trends.
One can expect a more well-defined regulatory framework to emerge, with a single-minded objective to bridge the crypto world with the traditional financial systems.
However, cryptocurrencies will become the norm. So, one must seize the opportunity!
Top 10 Trends That Are Revolutionizing Cryptocurrency Space
1. Cryptocurrency Regulation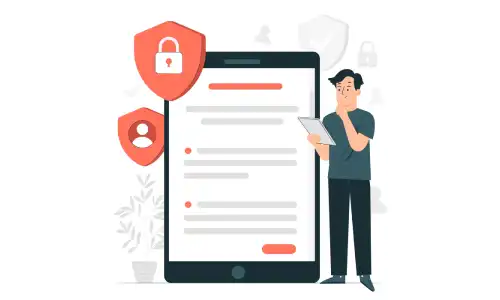 Globally, the crypto industry will continue to work on precise regulation around cryptocurrency. In fact, lawmakers in Washington D.C. and worldwide are establishing laws and setting guidelines to make cryptocurrency safer for investors.
Regulation is the need of the hour as it will deter cybercriminals. However, the regulation may come with hurdles, as different agencies may or may not have jurisdiction to oversee everything.
What would the new regulation spell for investors?
The bipartisan infrastructure bill to the tune of $1.2 trillion signed by the U.S. president in 2021 includes crypto tax reporting provisions expected to make it easier for the IRS to track crypto activity among Americans.
The new regulation is expected to help investors keep records of any capital gains or losses on their crypto assets. Furthermore, the new rules may also make it easier for investors to report crypto transactions properly.
Regulatory announcements may affect the cryptocurrency price in already existing volatile markets. However, many experts reiterate that regulation is good for the industry. Ultimately, sensible regulation will be a game-changer for everyone.
2. Crypto ETF Approval
The first Bitcoin ETF debuted on the New York Stock Exchange in 2021, a notable breakthrough. The development is a new and more conventional way to invest in crypto.
With the BITO Bitcoin ETF, investors can buy in on cryptocurrency directly from traditional investment brokerages. The investors can do this from accounts they already have, like, Fidelity or Vanguard.
However, some experts say the BITO ETF is insufficient because it may not hold the crypto directly even though the fund may be linked to Bitcoin. The fund has Bitcoin futures contracts.
Experts state that while Bitcoin futures follow the general trends of the actual crypto, they may still not track the price of Bitcoin directly. Thus, investors may want to continue waiting for an ETF that holds Bitcoin. 
In this context, the SEC has considered ETF approval before, but BITO is the first to gain support. Ultimately, investing in a crypto ETF like BITO will be as risky as any crypto investment.
3. Bitcoin to Remain Under Pressure
Bitcoin may stay under pressure even after touching a high of around $70,000 in 2021. The year started with Bitcoin touching $29,000. With the massive gains, investors expect a bearish trend in the legacy cryptocurrency in 2023.
Some experts expect Bitcoin to virtually wipe out all its gains accumulated in the past year and a half. However, some experts expect Bitcoin to resume with the crypto to crack the $100,000 mark.
4. NFT Market Growth Expected to Continue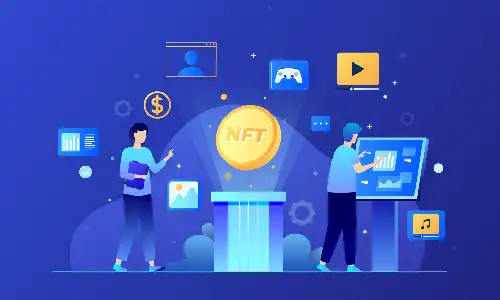 NFTs offer access to decentralized funding options, which has immensely helped artists and creators with this access. With this facet, they get more freedom in financing their creation.
The good part is that they are pretty secure with the NFTs based on blockchain technology. Plus, they help to authenticate the ownership of the digital asset.
NFTs are becoming increasingly popular among artists and creators with access benefits. Ultimately, experts highlight that the crypto market may see an increase in the valuation of the NFT market.
Also Read: NFT Marketplace Development: A Step-by-Step Guide
5. Web 3.0 to Enter the Mainstream
Web 3.0 is already creating many waves, and the third version of the internet must be looked out for in 2023 and beyond. People who wish to fund their websites without depending on large corporations that own servers or charge hefty fees have a sustainable solution with Web 3.0.
One can benefit from Web 3.0 by being able to personalize the internet. Plus, avoiding the occurrence of a single-point failure (for example, when a specific social website crashes, it will not affect the activities during the crash period).
Furthermore, with the increasing acceptance of Web 3.0, it will positively impact cryptocurrencies such as Ethereum, Livepeer, and Helium, among many other cryptos linked to the third version of the internet.
6. Crypto Warfare
The cryptocurrency industry is neck-deep in a dramatic turn of events. After 2021, experts anticipated an upward trend in the crypto space. However, the recent world invasions saw digital currencies facilitating it.
In the backdrop of Russia's invasion of Ukraine, crypto seems to have played a significant role for both the nations, Russia and Ukraine, respectively.
Russia turned to cryptocurrencies to combat the sanctions levied against them for the invasion. Moreover, the motive was founded on the nation's effort to curb limitations that may arise on counts of the numerous sanctions.
Meanwhile, Ukraine sought to aid in the form of crypto. Plus, they launched a dedicated website for any individuals or organizations willing to donate to the country with digital assets. In this context, a CoinDesk report highlighted that Ukraine received close to $100 million in crypto donations. The figure is expected to increase further with little signs of the war ending.
Ultimately, cryptocurrency's participation in the events marks the start of a new trend in crypto warfare. On the downside, it may serve to rethink the brutal nature of a decentralized financial system. And on the upside, it could highlight how vital the industry has become.
7. Enhanced Corporate Crypto Features, More Dynamic Use Cases
Today, more organizations are confidently opting for cryptocurrencies. The crypto space has seen some behemoth brands like Disney, Microsoft, Google, and Apple mark their entry into the metaverse space. Plus, one can see an increase in crypto assets' dynamic use cases, including NFTs and metaverse integrations.
For instance, in this context, Microsoft is currently building a 'SharePoint' based solution that will allow workers to interact with each other more efficiently, irrespective of their physical locations. The blockchain-based project, called 'Virtual Office,' is expected to bring more dynamism to corporate interaction.
Furthermore, it's also worth noting that as interest among corporate ventures grows, more use cases for crypto products and services may come to light.
8. Ethereum 2.0 Reaching Its Full Potential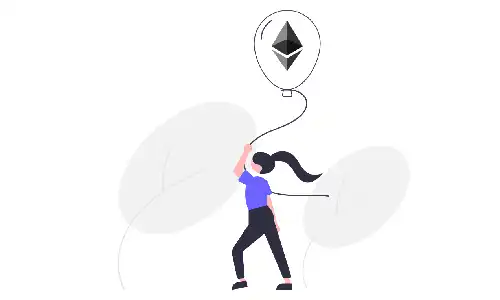 Ethereum 2.0 (aka Serenity) was introduced (launched) to the business landscape in December 2020. However, its upgrade is scheduled to take place in chunks. The backdrop of the blockchain network's complete transition from Proof of Work (PoW) to Proof of Stake (PoS) ultimately highlights how the latest Serenity upgrade is yet to reach its full potential.
What can one expect in 2023? Ethereum's transition from PoW to PoS is likely to happen in 2023. And here's a peek at what it will involve.
Lower energy consumption: with a switch to PoS, Ethereum could maximize the computational resources of its network nodes. The new model for the validation process will lead to lower energy consumption.
Deflationary Ether: The latest upgrade of blending EIP 1559 and PoS will affect the circulating supply to be driven down. The scarcity that may be generated may, in turn, result in a hike in the token's valuation.
Scalability: The hash power with randomness (statistics) will be replaced, and it will help keep block size low. The change will enable users, even with average hardware, to efficiently run a validating node. Thus, more validators will be onboarded, ultimately improving transaction speeds.
Ethereum, with such myriad benefits, may expect the usage to grow more as 2023 unfolds.
9. Increase in Layer 2 Smart Contracts
Layer 2 (L2) smart contracts are gaining traction, and experts anticipate that it is a trend to stay.  Bitcoin and Ethereum, for example, fall under the "Layer 1" cryptocurrencies umbrella, as they have their settlement layer.
However, the Layer 1 blockchain networks are not scalable. Thus, creating a different framework (i.e., Layer 2 smart contracts) on top of them was felt to achieve greater scalability. That is how L2 smart contracts are critical for attaining mainstream cryptocurrency adoption because they facilitate the indefinite scaling of cryptocurrencies.
10. Crypto to Continue Driving the Adoption of Green Energy
Cryptocurrencies have been at the receiving end due to their negative impact on the environment. Bitcoin mining, for example, churns around an estimated 40 billion pounds of carbon emissions in the United States alone.
With such significant carbon emissions, the Proof of Work (POW) necessitates the use of fossil fuel-generated energy. However, the facet is steadily changing as emerging blockchain networks have consistently started to incorporate more eco-friendly consensus mechanisms.
Interestingly, the ongoing attempts to create a more sustainable consensus mechanism have intensely driven the adoption of green energy.
Wrapping Up
Ultimately, there will be a lot of speculation around cryptocurrency. However, the reality is that it's still a new investment. That's why it is essential to keep a lookout for trends.
As business entrepreneurs, you may also choose to facilitate investors by offering a robust crypto app. The future of cryptocurrency will have swings, but the trends seem to be positive, and the time is ripe for exploring the crypto space. 
Build A Powerful Crypto App with Imaginovation
Talk to us if you want to create a game-changing crypto app with a seamless experience. We can help you build robust digital solutions aligned with your business vision.
We are Raleigh's award-winning web and mobile app development company with extensive experience working on blockchain technologies.
Let's talk.
Book A Consultation
Book a meeting with one of our team members and we will help you plan out your next steps. You can also use our calculator tool to receive a rough estimate on your project.