The eLearning landscape is bustling with novelty and growth with the onset of the COVID-19 pandemic. We are witnessing nothing short of a learning revolution. And it is an excellent opportunity for the eLearning industry to design game-changing solutions for users.
Why? It is simple!
Self-paced digital learning is here to stay. For c-suite leaders in the e-learning industry, it is time to come up with better learning and engagement solutions. A visioned and careful approach is much better than scrambling for options.
Custom e-learning platforms with futuristic designs can help navigate through these breakneck-pace shifts in eLearning. In this blog, we will take a look at 10 must-have features of an e-learning platform for 2021 and beyond.
Top 10 Features Your eLearning Platform Should Have
It's a beautiful time for the L&D landscape. There is so much you can do for learners. Curate exciting content, add trending eLearning platform features, and more. However, you need to check if the changes are helping your business or not.
As Chief Learning Officers (CLOs), you can deliver a compelling, digital learning experience that's critical to business success.
Here are some top eLearning features that can support your learning platform design.
1. Design User-friendly and Intuitive Learner Interface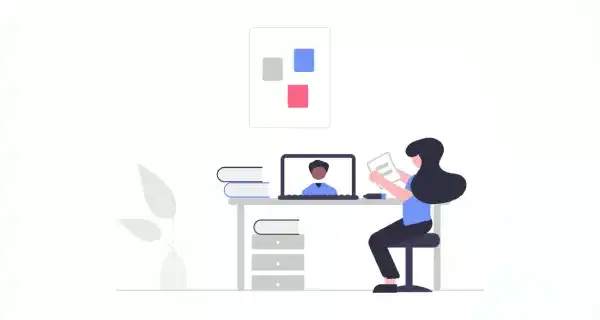 Let's look at a startling insight!
According to Gallup's 2017 State of the Global Workplace report, around 85% of employees are not engaged or actively disengaged at work.
What can we learn from this?
As CLOs, it is critical to work on learner engagement. A great way is—designing an eLearning platform that has a top-notch user experience (UX).
Imagine the time that you find the interface of a gaming experience exciting. However, you've left it mid-way because of complicated or lengthy instructions. So, here's the catch, it takes an average user around two tries before they choose to give up on any software. Thus, it is critical to work around the UI and UX of your custom eLearning platform.
A key takeaway is to curate a custom eLearning platform that gets users hooked. Now, that's super-exciting!
2. Synchronization with Reliable External APIs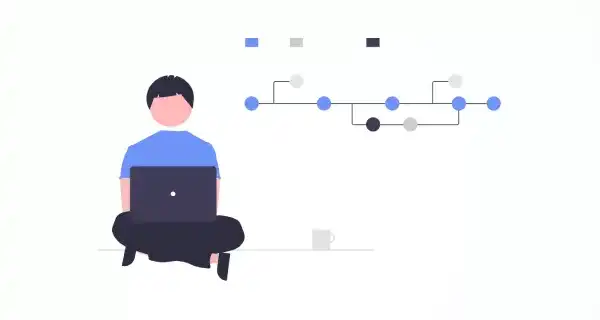 Many eLearning platforms use external APIs for different reasons, including additional payrolls, student lists, assignment due dates, student fees, and more.
Think about it! Manually adding hundreds of users every year can be time-consuming. Plus, all of these need frequent updating. Logically, you will need more staff and time to update manually, and it will also spell money.
However, if you can synchronize your eLearning platform with reliable external APIs, the data can be transferred automatically. Ultimately, you can save time, money, and effort. The bottom line is to automate your processes.
3. Incorporate Collaboration and Social Learning Tools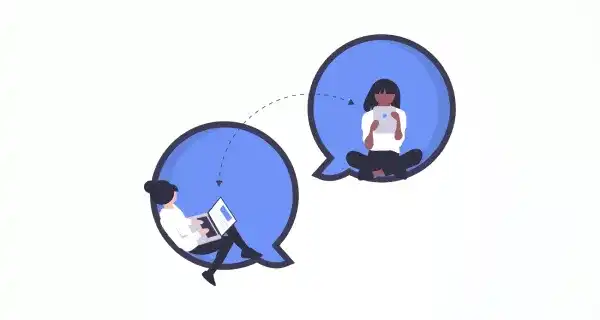 Given the nature of everything today, we have nearly everything from home: learning or working. The key is to augment collaboration among learners to create highly impactful online courses.
Social learning helps learners transcend from being passive receivers of information to being more active. For example, learners don't need to walk through long presentations. They would love to stop and interact with other learners, share and discuss their ideas.
At heart, social learning helps to learn from peers. Plus, it allows more interaction among learners, making it more social and enjoyable. So, you may want to add facets where students can easily share ideas or even discuss with others using messaging options on the eLearning platform.
A collaborative effort from the student can help network and also augment learning. Ultimately, it will help to add some social elements to your eLearning processes.
4. Keep a Track on Deep Analytics and Reporting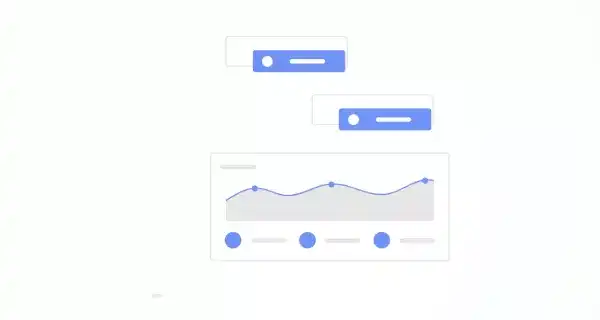 Analytics can help to keep track of learner engagement. Plus, it helps to understand your audience better. For example, you can track how learners (students) are doing in the course, how many complete, how many drops out midway, and more.
Thus, adding deep analytics can help to check the success of the course vis-à-vis students. It will help to offer certifications and badges after completion.
5. Add an Online Course Catalog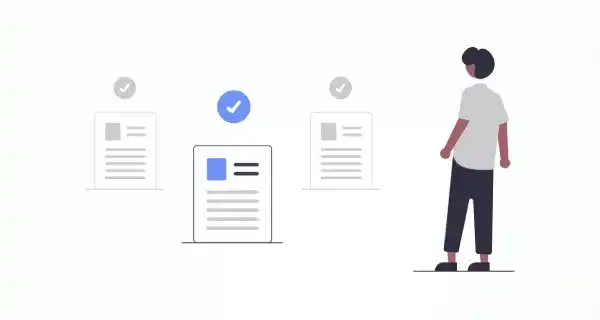 Online course catalogs can work as a one-stop shop for all learners' needs. Think about it! If a student can find all details about the course in a catalog, it can help students find everything in one place.
Thus, learners may prefer the convenience instead of getting redirected to 10 other pages. The catalog can hold all the course information, including what modules it covers, the facilitators (teachers) for each module, and the future career path options.
When curating the online course catalog, make sure it is easy to navigate and simple to understand.
6. Blend Immersive Learning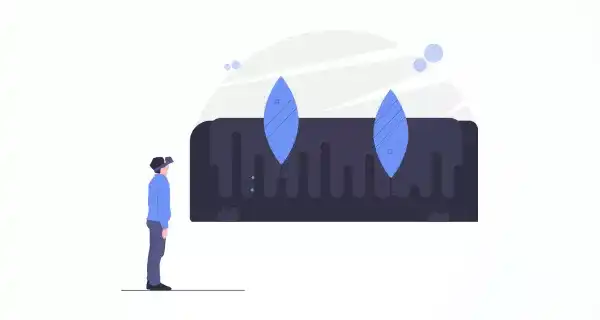 We live in an era where distraction is easy. So, to keep learners engaged throughout the course, adding immersive learning facets can provide learners a highly interactive environment.
For example, you may want to replicate possible real-life scenarios and increase the efficiency of training.
Immersive learning is more realistic and engaging. Plus, it is easy to get geographically dispersed learners to meet together to role-play in a virtually established environment through the eLearning platform.
7. Include Gamification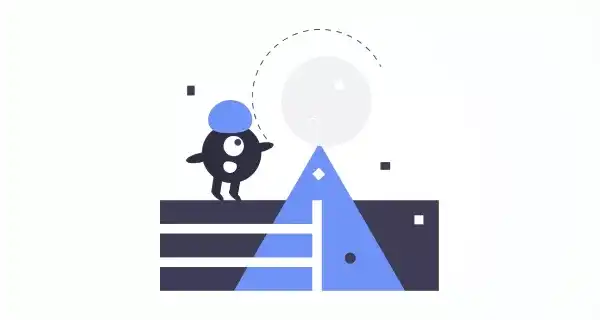 For CLOs who are still wondering how to boost learning, gamification can be the answer. Gamification in eLearning can enable learners to solve real-life challenges in a safe environment.
For example, you can add gamified experiences into every lesson to make learning fun and addictive. You can make sure that the gaming-style environment is realistic, offers dynamic feedback, has an experiential design, and has a strong narrative.
8. mLearning and Microlearning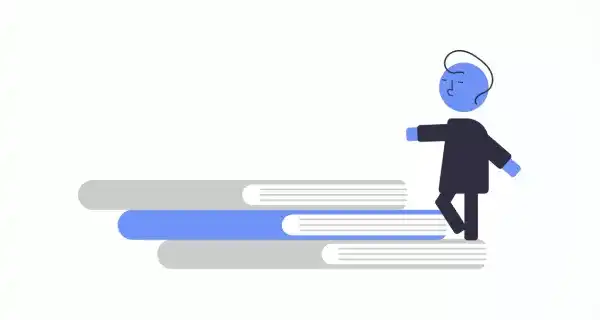 Learners prefer to learn on the go. When considering a learning platform design, remember to use the power triad: mLearning, Gamification, and Microlearning. We've already touched base on gamified experiences.
So, to achieve the desired learner engagement levels, remember to add facets of mLearning (aka learning on the go, where learners can consume learning nuggets on smartphones or tablets. Plus, they can seamlessly move across devices.
Yet another critical part of the design is building short learning nuggets (often between 2-7 minutes). Such stand-alone nuggets are a more preferred way that adds incredible value to a learning journey.
9. Responsive Design Features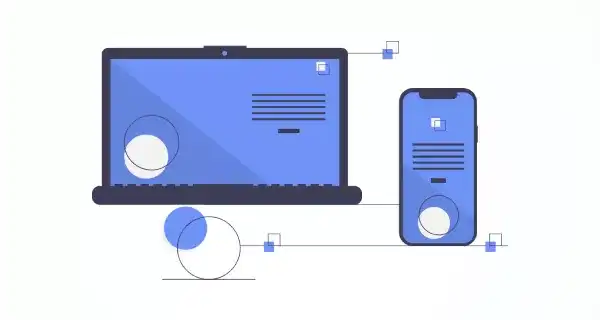 Slow loading speeds can hamper the entire user experience. So, think of Internet loading speeds or adding accessibility to your eLearning platform to augment the learning experience.
Make sure that your website has an excellent response rate, making sure that your eLearning platform is responsive at all times. Ultimately, users love to have swift loading speed and compatibility with all devices, needless to say, outstanding UX.
10. Blend Diverse Learning Resources and Assets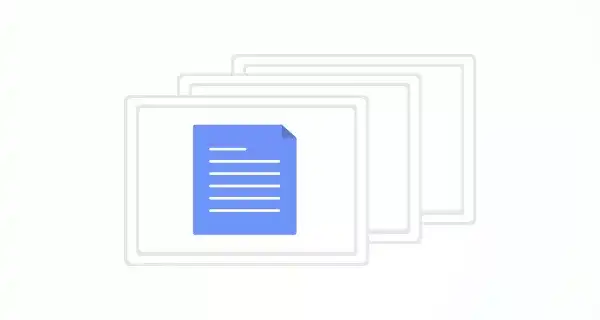 Learners enjoy diversity in resources. So, if they can choose from audio, videos, games, or high-quality PDFs, it can make learning fun.
You may want to ensure that you have diversity in learning resources, giving learners the power to choose their assets and resources.
Steps to Build an Effective eLearning Platform
Now that you know what features to include in your custom e-learning solution, here are some steps to take before you start.
1. Validate your idea
In a very realistic way, it always begins with an idea. And it is great to have one. You may be talking to a colleague or having your cup of coffee, and an idea strikes! Now that you have a premise (aka idea, ) it makes sense to validate it. How? Look at the market, trends, and numbers.
When you have factual data, it always helps to gauge your grounds ahead. For example, according to statistics, the global eLearning market will reach $300 billion by 2025.
When you build a product backed by credible research, you can look forward to building an effective and affordable product.
2. Define your niche
When you think of coming up with a brilliant eLearning product, it helps to have a focused approach. Think about what courses you choose to offer.
You can focus on the most common niches like health, business and entrepreneurship, fitness, personal development, technology, computer, and more. It also helps to be specific about the learner demographics, including:
age

gender

educational background
Plus, you can think about the learning preferences and primary course objectives. You can also research and think about:
Challenges faced in education

Learners' pain points

Probable resolution to the problems

eLearning solutions already available in the market

Opportunities in other niches

Competitors and their area of work
3. Select an apt business model
Once you have the data and findings in place, it is time to develop your app idea. It is time to think about the business model. Here you can think of options like:
Paid certificates

. Learners pay for a platform-verified certificate.

Subscription-based

. Learners buy a monthly or yearly subscription, which gives unlimited access to the site.

Corporate collaboration

. Here you can collaborate with business organizations to have specific courses.

Affiliate model

. The courses can have integrated links to resources such as books and other equipment required as the course progresses.
You can also look at options for the type of eLearning platform. For example, you may want to weigh your options from:
Massive Open Online Courses (MOOC)

Learning Management System (LMS)

Video-based eLearning, and more
At this stage, you can also choose the tech stack. Remember to plot down your budget, time frames, platform functionality with APIs, maintenance facets, etc.
4. Plan core functionalities
The features are the heart of your eLearning platform. It is apt to plan the stage lucidly. You can think about the features that you wish to add to the teacher and admin panel.
Moreover, you can build an MVP with the critical must-have features. How does this help? When you develop an MVP, it is a beautiful way to test waters. It is a brilliant way of checking the utility of your solution on real-life users.
5. Select the right software development approach
You may want to build your eLearning platform from scratch. Alternatively, you may want to go for a ready-made solution from the market or create your custom eLearning platform.
When it comes to ready-market products, you will get plenty of open-source software. The options include Moodle, Joomla, or Canvas, which will have many free plugins. However, if you wish to choose a custom-made solution, you can hire an experienced solution provider, such as Imaginovation.
Why is it good? At the outset, they can walk you through the entire development. Plus, they can guide you on all the pros and cons of your development. It is always prudent to choose the right software development partner for a game-changing solution.
6. Make relevant and engaging content
Well, content is still the king! At the end of the learning journey, if you have created value with well-researched information, you know you have been able to curate highly impactful learning pathways. It's a huge kick to see happy learners!
So, plan your learning plans, activities, videos, and other assessments well. Remember that the content should be micro (bite-sized) and engaging. Plus, blend in experiential facets, gamification, immersive elements, and you will see a massive up-curve in learning.
7. Design an attractive UI/UX
There are many rules for designing great UI/UX. You can study the latest trends and find out what motivates learners (students). It always helps to keep the demographics in mind when designing the UI/UX.
However, some basics always help. You can choose to keep the design minimalistic, have facets such as easy navigation and explicit CTAs. An aesthetically appealing UI/UX can help hugely.
8. Engage great educators
A great UI/UX blended with top-notch content is a prerequisite.
However, when you have brilliant educators deliver the content, you find that it can boost learning. So, you may choose to collaborate and find out facilitators who can help.
9. Market your product
Next, market your product to the target users. When your product gets noticed, and students (users) can explore and discover its benefits, it can help. The MVP can get you some first insights. Plus, the users' feedback is critical to improving the core functionality and adding new features.
Successful eLearning platform development can offer learners' a roadmap that can help them stay ahead in a competitive market. So, keep trying new and innovative ideas, and always get better.
Wrapping Up
As you fast-forward to today, the new world of learning is super exciting. The excellent part is you can design changes to make it more energizing, fun, and valuable through developing a meaningful eLearning platform.
It is time you focus on delivering productive and personalized learner experiences, and you will be the market winners. The verdict is quite simple: you will gain incredibly, reflecting ROI and learner engagement, if you create value for your learners.
Ultimately, it's the only strategy that won't disappear. Think about learners, curate features that add value!
Develop Winning Custom eLearning Platform with Imaginovation
The secret to developing a game-changing eLearning platform is not an uphill journey. It is fascinating and delivers outcomes by blending incredible features into your custom eLearning platform. If you are frazzled about where to start, talk to us.
We are an award-winning web and mobile app development company that can help you build an exciting eLearning platform that can boost learner engagement and ROI.