Super Mario Bros, Pokemon Go, Game of Thrones, Candy Crush, and the list goes on.
Ah, that feeling of beating opponents and earning rewards takes the temptation higher. If this hadn't been true, games like Final Fantasy and World of Warcraft weren't so popular!
Humans love to explore, compete, and win. Something deep works within to progress from silver status to gold. If you hijack this very quality of games in the world of education, learning would become a lot more fun and interesting.
This is where gamification in education steps into.
Gamification — A Learning Tool
"Tell me, and I'll forget, show me, and I may remember, involve me, and I'll understand." – Confucius.
People learn best when they enjoy interactivity in real-life situations. Studies show that 90% of the information transmitted to the brain is visual. That's why game-based learning and game-informed teaching are slowly becoming a new trend.
Take for example the toddlers. If you have a tablet with fun games installed, you save half of your efforts in training them. Also, your kids are the happiest minds to practice ABCs or rhymes effortlessly. Gamification in learning and teaching is much more than a vital training tool.
Let's take a look at some of the interesting gamification facts in the education industry.
Gamified Learning — Some Interesting Stats to Know
The numbers below reaffirm that the trend of gamification in online education is on the rise.
By 2023, gamification in the education industry will grow from USD 450 million in 2018 to USD 1.8 billion.
By 2020, the education gamification market will reach $1.5 billion.
67% of students reported a gamified course as more effective than a traditional class.
With the growing demand for gamification, many educators are investing in educational games. Gamification makes learning more fun and engaging. Gamified educational apps inculcate the love of learning. This motivates students to reach their learning goals, achieve outcomes, and increase efficiency.
How Gamification Can Benefit Your Students?
Let's accept it. Traditional learning methods are tedious and classrooms are becoming unexciting. Maintaining students' interest in the class is a common challenge among teachers.
With gamified courses, students can take control of the learning process and develop a passion for self-learning. The gamified learning apps promote brainstorming, mind mapping, thereby, fostering creativity.
Using a gamified classroom online, you can personalize the students' learning path. You can also design the game set-up as per the course objectives. If the courses include lengthy assignments, they can be shortened to 10-15 minutes of activities.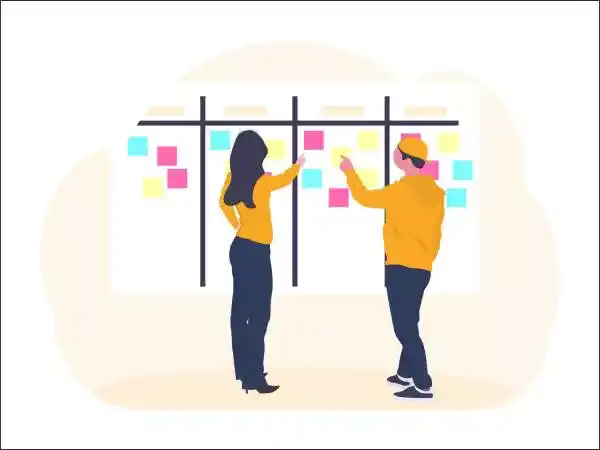 So, why should online educators and digital institutions invest in gamification? Here are some of the best advantages of implementing gamification in online learning:
1. Encourages Out-of-the-Box Thinking
A well designed gamified course is more than just rules and structures. It focuses on the learning dimensions rather than the entertainment value.
Gamified lessons and exercises encourage in-depth thinking. Different game elements and rewards such as leaderboard, badges, etc, encourage collaboration and out-of-the-box thinking.
2. Maximizes Attention Span
Game-based online courses keep students motivated and increase their attention span. They keep students with shorter attention spans hooked for long.
The goals, challenges at different levels, and rewards make the learning process more interesting. These activities restructure the thought process and increase brain function.
3. Encourages Accomplishment
Any activity or task becomes boring if there's no sense of accomplishment. The same applies to education. When there's no scene of accomplishments in students, learning can become boring.
Gamification can help you keep students motivated for a longer period of time. Elements such as points, rewards, and gifts encourage learners to compete and work hard after each level. You can also give reward points for on-time completion of tasks so that students can better manage their time.
4. Creates A Healthy Competition
With gamification, you can create group goals for the students. You can create student groups and enroll them in a group competition. Incorporating group rewards, points, etc, will foster a healthy competition between student groups. This will also encourage teamwork.
Gamification Apps — The Use Case Scenarios
Today, millennials are turning towards online education to up their skills. Gamified educational apps that offer interactive learning activities are going to the mainstream.
As per the KPMG report, the online learning industry user base will hit 9.6 million by 2021. For 80% of students, learning would be more fun and productive if it is game-oriented. So, it's important for educators to leverage gamification in higher education.
Let's take a look at some of the real-life use case scenarios to understand how gamification could reshape the online education industry.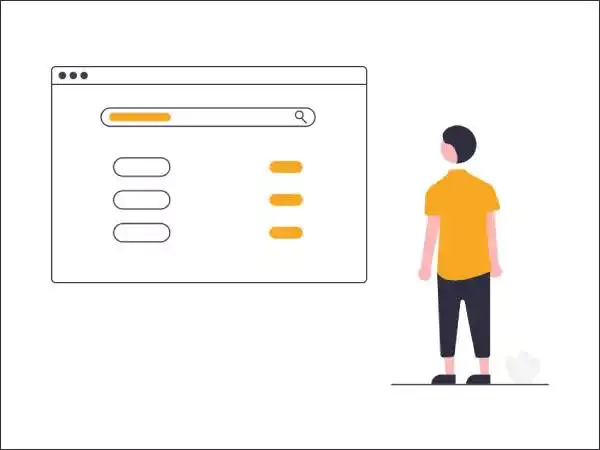 Scenario #1: You can use gamification in education to renovate your existing learning processes and make them more creative and engaging.
Scenario #2: Everyone loves games, but some people take their attachment with games to whole new levels. If the students have their background in gaming, it might be helpful to design your course in game-like experiences!
Scenario #3: If your content is dull and you can use gamification to re-invigorate the audience by including leaderboard, rewards, and points.
Scenario #4: You can gamify your online courses or online education platform to create simplified courses with a precise goal. Action rewards can bring in positive psychological changes and develop the learner's competency level.
So, if you want to implement gamification in online courses, understanding the key features of a gamified education app might help you.
Features that Make the Best Gamified Education App
Let's take a look at the list of the top gamification app features that could help you make the learning easier, interactive, and more engaging.
1. Customized Gamification Templates
There's no one-size-fits-all. You need to gamify your courses based on the unique objectives. Building templates can take quite a lot of time, effort, and tech skills. That's where in-built gamification templates come into play.
The gamification templates allow you to customize interactivities such as contests, quizzes, or assessments. This is as simple as creating learning practices tailored to student behavioral needs.
To let your imagination run, in-built asset libraries to help you create custom content that aligns the course goal.
2. Interactive Progress Bars
Reaching new levels or stages is a euphoric moment for the learner. This is where progress bars help the learner to complete a task and reach to the next level.
The idea is to help them move at their own pace across all levels of the game. Learners can revisit the previous levels of the course and aim for the next level of the badge.
3. Levels
Nothing motivates a student more than letting him/her set their own pace of learning. A gamified learning app allows the learner to switch to the levels as per his/her choice.
They can even track their progress levels and plan further. All you need is to customize the progress indicator within the gamification app.
4. Prizes, Rewards, and Recognitions
Which is better- Hitting scores for a half-an-hour session or unlocking rewards after completing a task? Definitely, the latter. Learners love rewards, badges, and gifts for completed tasks. Prizes and rewards motivate the learner and increase engagement.
5. Leaderboard
A leaderboard is a powerful tool to boost engagement. For a player, being visible to his peers on leaderboards develops a sense of pride and enthusiasm. It's natural for every learner to work hard to compete and make it to the leaderboard.
6. Quizzes and Exercises
Until you tap the basic desires of the learner, you can't engage them deeply. Unlike games such as treasure hunt, that go by rules, adding quizzes or exercises will get them involved.
Not only will this boost motivation but also will enhance the learning experience. But make sure that you don't over-gamify your app with extra gaming elements, as it will steal all the essence!
7. Customization Options
It's all about playing, not in winning. The gamification app gives the users complete control to customize the game dynamics. New Avatars, rewards, and gifts – students love this! Specialized games that correspond to the players' own desires is a gamer's delight.
It's not always about creating games, but amplifying the motivational experiences in learning.
Build A Custom Gamified Learning App with Imaginovation
Playing a game is easy. But designing the game elements can make or break your online learning app. If you are looking for a rich blend of virtual environments from scratch, get in touch with us.
We, at Imaginovation, understand every unique business need. We help you create the best custom-tailored online learning platform with gamified features that can make learning much more interesting.
Book A Consultation
Book a meeting with one of our team members and we will help you plan out your next steps. You can also use our calculator tool to receive a rough estimate on your project.