The world of work can seem like a monotonous maze where motivation and engagement get lost in the corporate shuffle.
But fear not: Gamification is here!
Gamification is not just some fancy accessory; it's a tool your business can't afford to ignore.
In fact, businesses have realized that incorporating gaming elements into employee training and work experiences is the secret to employee productivity and engagement.
It transforms mundane tasks into exciting quests, challenges into achievements, and work into play.
Get ready to discover why you should care about gamification and explore the world of gamification from a statistical perspective.
Let us unravel the evolution of gamification, tracing its path from humble beginnings to its current status.
Let's check some compelling gamification statistics, peer into the crystal ball, and speculate on the future of gamification. Find out what trends are on the horizon. How will they revolutionize businesses?
So, get ready to unleash the power of gamification in your business. Trust me; it's a game-changer!
Evolution of Gamification
Gamification, using game elements in non-game contexts to engage and motivate users took off almost a decade ago.
But the idea of making work enjoyable through games has been around for a while.
Several significant events have contributed to the growth of gamification as a booming field.
While the formal term "gamification" did not exist in the 18th or 19th century, there were some early instances of using game-like elements during that time.
Let us retrace the footsteps that paved the way for the history of gamification.
1896: S&H Green Stamps - The S&H Green Stamps loyalty program used stamps as customer rewards, which can be seen as an early form of gamification.
1908: Boy Scout Movement Founded - Badges and achievements were awarded in the Boy Scout movement to recognize members' accomplishments, such as displaying proficiency in activities or adherence to organizational principles.
1973: "The Game of Work" - In 1973, Charles A. Coonradt wrote "The Game of Work," addressing declining productivity in the United States. Coonradt proposed that incorporating fun and games in the workplace could boost employee engagement & motivation.
1978: Birth of Social Video Games - Roy Trubshaw and Richard Bartle introduce "MUD1," the pioneering Multi-user Dungeon game. Despite its modest text-based interface, it began the way for online social gaming.
1981: Gamification Takes Flight with AAdvantage - American Airlines launches AAdvantage, the world's first frequent flyer program, rewarding customer loyalty with incentives.
1999: Fun Takes Center Stage - The significance of "fun" gains recognition. In the middle of this, Stephen W. Draper releases a paper emphasizing the importance of user enjoyment in software design.
These early examples laid the foundation for the evolution of gamification concepts in the years that followed.
While there were few successes, the missing piece was a name to encapsulate it all.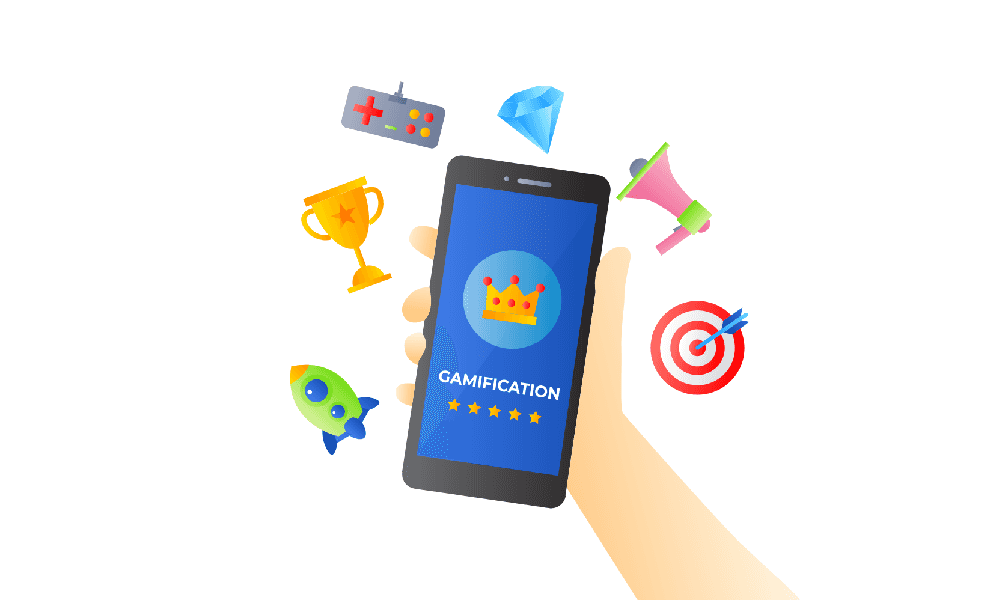 2002: Gamification Emerges - Nick Pelling introduces the term 'Gamification' to define the ongoing engagements and research in this field.
2005: First Gamification Platform - Rajat Paharia establishes Bunchball, a platform that enhances website engagement by integrating game mechanics. The adoption of the term 'gamification' by Bunchball occurred three years later.
2009: Gamification gains momentum - Foursquare, an app for discovering new places, introduced game-like elements, allowing users to earn badges and achievements.
2010: Gamification's Impact - Jane McGonigal delivers a groundbreaking TED Talk titled "Gaming Can Make a Better World," envisioning a future where games have the power to solve real-world problems.
By 2010, gamification had gained the recognition it deserved. However, more exciting developments were just around the corner.
2011: Gamification Boom - The inaugural Gamification Summit took place in San Francisco, California, bringing together industry leaders and innovators in-game mechanics and engagement science.
2012: 45,000 Enrolments - Over 45,000 individuals registered for Professor Kevin Werbach's online gamification course offered through Coursera.
Other notable events in 2012:
Gartner, the technology research firm, forecasts that by 2014, "70% of Global 2000 organizations will have at least one gamified application."
Badgeville gets $25 million in funding, highlighting the growing confidence in gamification.
2013: Gamification Research Expands - The Gamification 2013 conference was conducted at the University of Waterloo Stratford Campus, focusing on research and advancements in gamification across various fields.
2014: Customer Satisfaction Soars - 9 out of 10 companies report successful gamification efforts, boosting customer satisfaction.
2016: Gamification's Recognition and Value - The gamification industry is projected to reach a staggering worth of $2.8 billion.
2018: Gamification Surpasses Expectations - Surpassing predictions, the gamification market value skyrockets to $5.5 billion in just two years, more than double its 2016 estimation.
Today, gamification has experienced remarkable growth and gained recognition as a valuable organizational tool for attracting and retaining talent.
Statistical Overview of Gamification
Did you know that statistics and numbers are essential in gamification?
Yes, they can show solid evidence of how gamification initiatives perform. And they help you make smarter decisions and improve your strategies.
It's all about measuring key metrics, analyzing user feedback, and tracking achievement milestones.
Besides, knowing statistics in gamification empowers you to make data-driven decisions, evaluate performance, and gain user insights.
So, here are some fascinating gamification statistics that can help you navigate the world of gamification.
These numbers reveal key trends and give you all the essential info you need to know.
Market Statistics
The demand for gamified systems continues to grow globally. But the best is yet to come!
Market research indicates significant growth driven by the widespread use of mobile devices and the expansion of gamification beyond just marketing and education.
The truth is that Gamification can now be applied to just about any business function to achieve desired results.
Here are some gamification statistics on the market trends.
The gamification market is projected to reach USD 30.7 billion by 2025, growing at a CAGR of 27.4% from USD 9.1 billion in 2020. (Source)
North America will remain the leading region in the global gamification market for the next five years due to its high number of mobile internet users, with 90% of residents owning smartphones. (Source)
Europe is also projected to experience substantial growth during the forecast period. As a result, key players and governments in countries like the UK, France, and others are organizing conferences and events to raise awareness about gamification solutions.
Over 70 percent of Global 2000 businesses have adopted gamification. As this trend continues, more organizations are projected to adopt gamification. (Source)
Retail currently dominates gamified solutions with a 28.6% market share, followed closely by the education sector. (Source)
In 2022, the marketing category held the largest market share as the leading application of gamification technology. (Source)
Around 55% of the market share is held by enterprise-driven solutions, driven by the growing demand for gamification among enterprises. (Source)
Workplace (Employee engagement) Statistics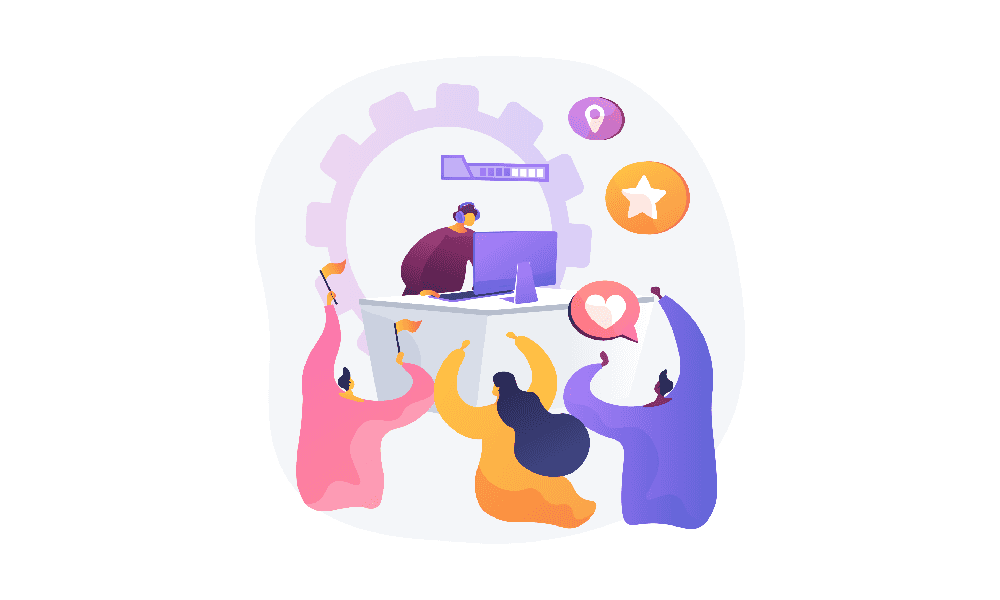 As per Gallup's the State of the American Workplace report, disengaged employees cost US companies over half a trillion dollars annually, posing a significant burden for employers. (Source)
Gamification adoption statistics indicate that organizations leverage gamification to enhance employee engagement and drive sales.
Let's take a look!
An astonishing 95 percent of employees actively seek work experience that incorporates gamification. (Source)
Gamification boosts employee engagement by up to 48 percent.
When work is gamified, as many as 89 percent of employees experience heightened motivation.
Around 30 percent of employees express that game-based learning is significantly more engaging. (Source)
According to a study in 2018, an overwhelming 81 percent of participants reported feeling socially connected as a result of gamification in the workplace. (Source)
Employees who undergo non-gamified training experience higher levels of unproductivity (12%) than those who receive gamified training (3%).
Education Statistics
When it comes to educational institutions, gamification plays a crucial role in fostering excellence among students.
One exciting advancement in e-learning is the integration of gamification features.
Whether for corporate training or educational purposes, you'll often find these features as part of leading learning management systems (LMS) or as add-ons.
So, let's dive into some exciting statistics about gamification in education!
Use Case Statistics
Organization-wide gamification
Lifestyle and health gamification
As per the Global Market Insights study, the Healthcare Gamification market was worth $25.3 billion in 2020. They expect a yearly growth rate of 14.6% from 2021 to 2027. (Source)
Verizon Wireless used badges and points on its website, which helped increase visitor browsing time by 30 percent.
An example of gamification in healthcare is the Packy and Marlon game, which helps children manage diabetes. This approach has shown a significant 77% decrease in urgent care and emergency clinic visits. (Source)
The Economics of Gamification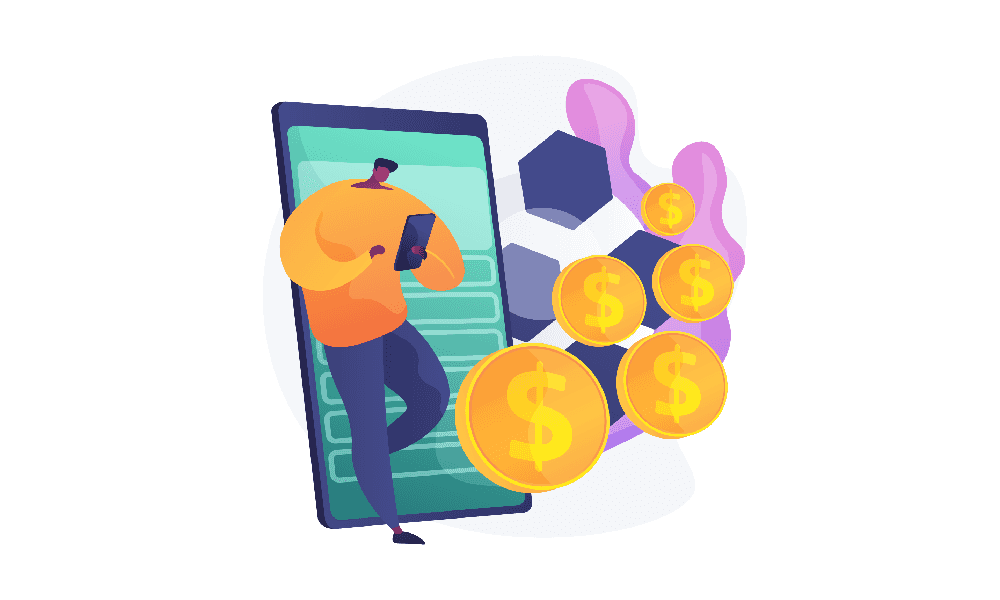 Gamification boosts customer engagement by adding fun challenges, rewards, and progress tracking. This leads to increased loyalty and repeats business.
The economic advantages of gamification go beyond engagement and performance. It can also save you money!
Let's check out some interesting statistics about the economics of gamification.
Silver Grill Cafe's strategy has yielded impressive results despite being a smaller gamification example in sales. After implementing their gamification strategy, they achieved a remarkable 66% increase in return on investment (ROI). (Source)
By implementing gamification, software company Autodesk increased its trial usage rate by 40% and conversion rates by 15%.
Starbucks' Starbucks Rewards app led to about 25% more loyal customers.
With gamified elements, retailers like Adobe, eBay, Panera, and Salesforce have experienced a 30% average growth in customer loyalty measured by repeat visits. (Source)
Extraco Bank achieved a 700% increase in customer acquisition. (Source)
Future of Gamification
Gamification is booming worldwide, engaging customers and employees. But what does the future hold? How is gamification evolving and improving?
Here are the current gamification statistics and trends:
1. Gamification is revolutionizing customer loyalty programs, bringing about transformative changes.
Gamification is a powerful tool for building and retaining customer loyalty. Brands can use it to reward customer purchases and incorporate mini-games and competitions to enhance user experiences.
2. Growth in social media will lead to increased sharing of gamification campaigns by users.
Gamification aligns well with social media platforms as a highly shareable branding and marketing strategy. With over 4.8 billion social media users in 2023, leveraging gamified marketing can transform passive scrolling into profitable sales through user network sharing.
3. The future of gamification platforms will be driven by advancements in immersive technologies such as augmented reality (AR) and virtual reality (VR).
Gamification is set to reach new levels of accessibility, interactivity, and integration this year through immersive technologies like AR, VR, and MR. Companies like Exxon Mobil, and Walmart are already using these technologies for safety training and enhancing the shopping experience.
4. Game-based learning is on the rise.
Game-based learning for kids is projected to be a top revenue opportunity for developers from 2019 to 2024, with a growth rate of 21.4 percent. (Source)
Also, revenues from learning games for young kids are expected to triple by 2024. (Source)
5. Gamification will enhance the onboarding process for new hires.
Gamification will remain crucial in transforming onboarding by providing structure, improving information retention, and speeding up the process. Incorporating game design elements revolutionizes employee training and facilitates faster knowledge acquisition. Some studies report up to a 90% reduction in onboarding time.
6. The integration of AI with gamification will increase in the future.
The future of gamification technology will be shaped by the integration of artificial intelligence (AI). AI brings a predictive element that enables gamification to become more adaptable and responsive.
83% of business leaders recognize AI as a critical strategic priority for their organizations.
7. The relevance of gamification in the metaverse will continue to grow.
The metaverse, a future-generation online platform, will revolutionize multiple industries with gamification at its core. With the integration of AR and VR technologies, the metaverse will redefine online interaction, advertising, and user immersion in 3D environments. Facebook's recent renaming to Meta reflects the transformative potential of this gamified experience.
Build Powerful Gamification Elementswith Imaginovation
In conclusion, harnessing the power of gamification can unlock tremendous benefits for businesses.
With all the statistics above showcasing gamification's potential to increase engagement, productivity, and motivation, now is the time to explore the possibilities.
So, whether you want to revolutionize employee training, elevate customer experiences, or enhance educational methods, partner with Imaginovation to build powerful gamification elements tailored to your unique needs.
Together, let's create impactful gamified user experiences that drive success and inspire lasting engagement.
Imaginovation is an award-winning web and mobile app development company with vast experience crafting remarkable digital success stories for diverse companies.
Book A Consultation
Book a meeting with one of our team members and we will help you plan out your next steps. You can also use our calculator tool to receive a rough estimate on your project.