Have you ever wondered: what's the secret to having someone glued to a game like Candy Crush or Pokémon Go?
You're right! The games are highly engaging in nature. Wouldn't it be great to have some way of harnessing gamification to mundane business processes to boost levels of engagement?
Not so easy peasy! Yes, the corporate world is gaga about gamification for businesses, but the roadmap can be puzzling.
Here's a look at how you can blend gamification solutions to make business processes more engaging and maximize business results.
Gamification: Overview and Insights
Think for a moment—you tell someone to keep a daily step count for fitness. It may not push the user to keep track consistently. Suppose you add fun elements and reward the user for consistency with their exercise routines—you will see a difference. The facets of fun and rewards motivate people to shed extra pounds and stay healthy.
Let's get this straight—love for games is universal. The power of play is used to motivate and is the underlying foundation for gamification. Simply, gamification is framing everyday activities to make things enjoyable. It combines the fun elements of a game into what is often a dreary context.
Designers are constantly aiming to add game mechanics into nongame environments, which may include a website, online community, learning management system, or business intranet to boost participation.
Ultimately, effective gamification is considered by industry professionals as enormously influential for stirring action. And it isn't magic! One must remember it isn't grabbing elements (such as leaderboards or points) and stitching a narrative to place it in a product. Gamification is much more and needs a systemic approach based on the target culture and audience.
Here are some exciting insights:
In 2020, the gamification market size was stated at a global value of $9.1 billion and was predicted to register an impressive growth rate of 27.4%, touching $30.7 billion by 2025. (Source)
An exciting insight is—that experts highlight that the gamification industry in North America, led primarily by the U.S., is valued at $2.72 billion. (Source)
In terms of profitability—a study highlighted that companies that use gamification are seven times more profitable than those that do not use gamified elements at work—whether with employees or consumers.
According to a study, on average, employees experience a 60% engagement increase with a gamified work experience.
Yet another study highlighted that 89% of respondents had claimed that if a task is gamified, they feel eager to complete it. Plus, the activity brings in a competitive mindset. (Source)
If you are a start-up, this may interest you—50% of start-ups incorporate gamified activities in their strategy.
Bottomline: Gamification has touched every facet of our industry. Thus, blending game elements can make workplaces more productive. When one looks at the statistics, it reiterates that the future of gamification looks bright.
Which Business Processes Can Benefit from Gamification?
Wherever there is a mundane business process, you have an opportunity for improvement (possibly) with gamification. It can make business processes more fun. Plus, it adds a dash of dopamine that helps you focus and stay motivated. Let's have a look at where the opportunities exist.
1. Learning and Training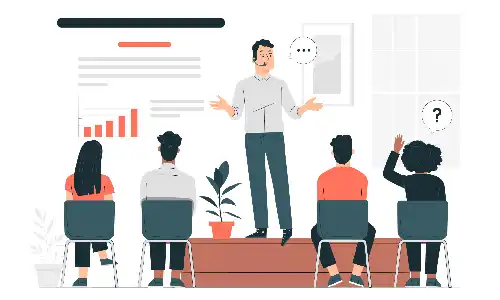 Do you know what learning's worst enemy is? You're right! Boredom and drudgery. When boredom strikes, one can switch off to external information. It's simple—one cannot learn when bored.
Enter gamification! It can spice up learning and training. What's more: there are plenty of benefits. Let's take a look.
Design sensibility: When you add gamification to a course, it uses design sensibility to keep learners hooked.
Makes one feel good: A well-designed gamified course allows learners to view their awards and achievements and makes them feel good about themselves.
Fosters healthy competition: With leaderboards, the learner earns badges, credits, stars, and points and moves to the top. The ascent fosters healthy competition in an organization and increases engagement.
Adds intrinsic motivation: It offers learners an inherent motivation to acquire skills and knowledge.
Sense of achievement: It helps learners achieve smaller rewards at every milestone and stay motivated.
Moreover, gamification in corporate learning can help to:
Grow team skills
Encourage self-directed learning
Augment knowledge
Upgrade skills
2. Data and Information Collection
Reflect on this—you set your new year goals, but how many do you achieve?
Let's take a look at a corporate scenario; a manager needs to keep regular track of goal yardsticks. For this, the manager needs to have clear goals and measure how the team performs against those goals. It is clear that the more often you measure, the more you will notice deviations and trends. Any corrective action cannot happen if the goals weren't set or calculated on an ad hoc basis.
When you place gamification in this context, it can provide a fun way of encouraging to do the type of activity. Plus, the data collection happens systematically and helps to make decisions.
Thus, gamification in data and information collection can help to:
Entice members of a team to record for processes
Turn around a monotonous task into a fun one that has exponential value
Use technology and a reward system to create a sense of achievement
Induce higher involvement with elements such as leaderboards used for data collection and analytics
3. Cyber Security
If you don't take off some of the boring stuff, you may not be able to cater to your customer's needs and expectations! Companies must invest in good security to deal with hackers, malware, and other cyber threats. One needs to focus on setting up systems and databases that comply with new rules, such as GDPR.
Many companies are drawing in the benefits of gamification for the quickly evolving landscape of the cybersecurity sector. Typically, employees pose a high-level risk at all enterprises as they are considered the weakest link in the chain of information security.
Games have been helpful in training and strengthening the cyber defense skills of employees. The players (employees) can boost their critical decision-making skills through games and develop a better understanding of how to secure their companies better.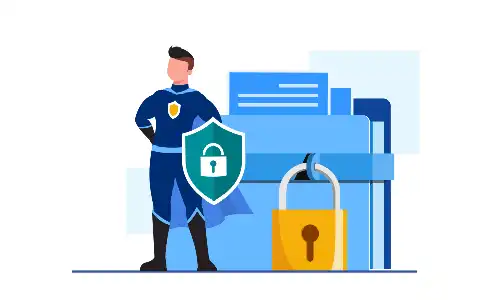 An interesting example is the "Game of Threats" program developed by PricewaterhouseCoopers. The game helps executives test their information security knowledge and boosts their cyber defense skills. Plus, it simulates the speed and complexity of a real-world cyber breach, supporting team members with the steps they can take to protect their companies.
Ultimately, gamification in cyber security training can help:
Mitigate risks on human factors by highlighting general user deficiencies
Identify and correct bad habits in information security (e.g., simple or written-down passwords, keys in the pencil box)
Stimulate users to recognize and observe security rules
Improves security awareness
Augments decision-making skills
4. Contact Centres
Contact center challenges are a part of business operations. You could face lower-than-average first-call resolution, average abandonment, or average handling time stats issues. Wait! There's more:
Agent's lack of engagement: Agent engagement is critical, and you may be combatting a lack of engagement
High turnover: A big problem for contact centers is high turnover, which leads to a loss of institutional knowledge and experience
Poor staffing: Staffing issues can lead to long wait times; a lack of resources or too few staff members can lead to an influx of customer inquiries
With so many issues, it is no wonder that contact centers are stressful places. You may be wondering how to address these issues and improve customer satisfaction. Here's where gamification can help.
With gamification in business, one can set goals and publicly stick to them.
With gamification, the KPIs are sent from the top, and you're report on typically what matters. It gets more manageable for your agents to focus on what they must be working on and the impacts on meeting the performance targets.
Gamification offers real challenges to the executives and gives them a sense of satisfaction in resolving them. Moreover, when reinforced by rewards, the users are encouraged to do it repeatedly.
Gamification can foster a competitive spirit and reward the employees who get the most incredible average customer satisfaction score for support calls.
One can incorporate things like mystery boxes where the fun and engaging game can build reward boxes containing anything from movie tickets to days off and preferred shifts.
5. Sales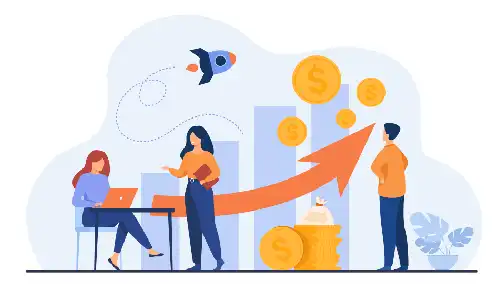 Sales are one of the most critical functions in any organization. And a vast sales challenge is that salespeople face overwhelming workloads, hampering the team's overall productivity in many cases. At times, the environment could get toxic.
Enter gamification! It can help your sales team by providing clear goals and promoting equality and job satisfaction.
With gamification, the sales function can benefit the following:
Enhanced motivation—Sales gamification is exceptionally effective because it taps into some of our primal instincts of competition and rewards.
Immediate feedback—With gamification, employees don't have to wait too long to know how they're performing, as the feedback is immediate.
Improved performance—Salesforce people often love to see themselves at the top of the leaderboard. With gamification, you can bring in positive reinforcement, leading to improved engagement, a better sense of belonging, and better sales performance.
How to Maximize Business Results with Gamification
Companies are on a fast track to recovering from the aftermath of the COVID-19 lockdown. They are all trying to cope and deal with system vulnerabilities and issues with business processes that make them mundane. Most of these problems can be solved with gamification techniques that can be added to different strategies to show a better way of working.
Gamification solutions for business processes can amplify the reach of recognition events to improve intrinsic motivation for sustained workforce engagement. The engagement can further enhance operational efficiencies and increase revenue and profitability.
However, one must note that the methods and strategies cannot have a one-size-fits-all approach. They must be adopted based on grounded research, leading to accelerated business outcomes. Here's how.
1. Staying on track with the vision
Gamification can create a total product experience (TPE). Thus, when gamifying, product strategists need to think and translate it into a vision such that planned initiatives can spell sustainable business outcomes.
The solutions need to have a long-term impact, such that it gets people excited when implemented but not have the enthusiasm wane. Plus, one needs a lot of research into the audience and business processes.
Why? It's simple! Let's think of the sales function. The salesforce people may relish competition more than others. However, does it engage all salespeople? So, one needs to keep an eye on what works and what doesn't, especially in organizational culture. Later, the insights can help tweak to reach as many people as possible for the best business outcomes.
2. Be innovative and think of creative rewards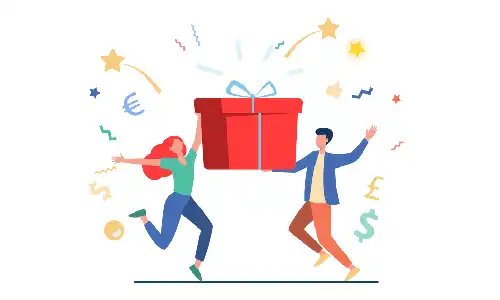 Out-of-the-box rewards help boost curiosity. The success of the rewards systems depends entirely on understanding the audience and what works best in the given business process. The two cannot be treated in isolation. The metrics can give you insights to plan your gamification solutions to boost employee connection.
For example—employees cherish rewards associated with professional recognition and career or role advancement. For instance—a lunch with the VP, a LinkedIn recommendation from a senior executive (such as the Chief Executive Officer), etc.
It's no secret that when planned out through gamified solutions, employee recognition can make a difference. There are myriad ways one can do this with:
Points and rewards systems
Mystery Boxes
Interactive leaderboards
Internal social sharings
Progress wars
On-the-spot recognition
Goal-tracking progress bars, etc.
Suppose you need help planning using gamification to accelerate your business outcomes; in that case, you can always partner with a proficient solution provider, such as Imaginovation, who can help you through the entire process.
3. Avoid Prioritizing Rewards over Results
Rewards should be of value to the people who participate. It is a myth to plan for rewards that are huge and flashy.
The best gamification programs in the corporate world are about the competition itself. It fuels the competitive streak of employees, and it is an adrenaline rush to see one progress their way up the leaderboard.
One must always plan rewards in ways that add more value. Here are some pitfalls to avoid:
Having no predefined training objectives
Rewarding the wrong (or erratic) behaviors
Having complex game mechanics (that can demotivate users)
Having no balance between intrinsic and extrinsic motivators
Having blind spots where users can take undue advantage of
4. Bring in transparency
It is best when employees know how the game works, what are the goals and objectives, and how they can succeed. As a prerequisite, when gamifying programs, it is best to plan and share the scoring framework with all users.
One must remember that gamification must be from a long-term perspective and touch a larger goal, including increasing brand reach or reducing high turnover. Thus, transparency in the rules of the game can help everyone participate, creating a level playing ground.
5. Track, measure, and report
It is critical for gamification programs to be tracked. Tracking and measuring can help in many ways, including:
Improve performance: It improves employees' motivation and engagement, and well-defined objectives and goals give them purpose.
Find effectiveness: Tracking the relevant metrics and reporting helps to know whether the exercise is effective and where to improve.
Fine Tuning: Regular tracking and mapping measurable goals can help to tweak the game mechanics for sustainable business outcomes.
Wrapping Up
The gaming market is only getting bigger, and the limits are uncharted. The industry's revenue streams can benefit from the opportunities of gaming.
Why succumb and tolerate mundane business processes when you can spice them up with gamification? As the industry looks set to record winning scores with gamification in business, it is time to focus on creating experiences everyone enjoys and values. The proof in the pudding is improved ROI and more successful business outcomes. Why wait?
Gamify Your Business Processes With Imaginovation
To get the best business outcomes, you must ensure that they give you excellent results. Gamify your mundane business processes to accelerate your business; if you need help figuring out where to start, consider partnering with us.
We are an award-winning web and mobile app development company in Raleigh with incredible experience accelerating and unlocking business value through gamification in business.
Let's talk.
Book A Consultation
Book a meeting with one of our team members and we will help you plan out your next steps. You can also use our calculator tool to receive a rough estimate on your project.