The healthcare landscape is one of the rising stars in the tech industry. In recent years, the sector has been at the forefront of new developments and innovations.
Healthcare companies today are more open to adopting new solutions for secure and scalable success. It's an exciting time for the health-tech landscape with custom healthcare software, helping build values and deliver mind-blowing services.
For those who wish to learn more about creating a well-rounded healthcare organization, keep reading to learn the basics of healthcare application development.
Let's dive in!
Healthcare Software Development: Key Statistics to Look for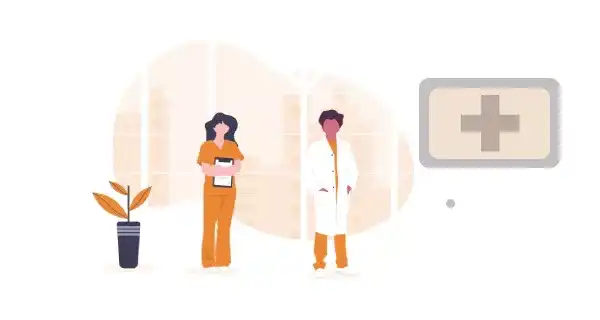 For paving the way for the future of health, it is prudent to focus on curating custom healthcare software. The future healthcare landscape will have an excellent blend of technologies, such as AI, blockchain, IoMT, and more.
Let's look at some vital statistics that reiterate the potential for a health system of the future.
1. Healthcare Technology
According to McKinsey, technology-driven innovation has the power to improve the understanding of patients. Plus, the advances can enable individualized care and also create $350 billion–$410 billion in annual value by 2025.
2. Artificial Intelligence and Machine Learning in Healthcare
Experts expect the AI market to reach USD 190.6 billion by 2025, at a CAGR of 36.6%.
AI is already creating waves and having an impact on healthcare. Some core areas where scaling of AI can benefit you include:
Chronic care management
Self-care/Prevention/Wellness
Triage and diagnosis
Diagnostics
Clinical decision support
Care delivery
Chronic care management
Robotic process automation (RPA) is an emerging AI technology that is helping healthcare delivery organizations. According to Gartner, by 2024, nearly 20% of all patient interactions will have some form of AI enablement within processes (clinical or non-clinical).
3. Telemedicine
The global telemedicine market is expected to grow at a CAGR of 22.4% from 2021 to 2028.
4. IoT and IoMT
Experts anticipate the spending on IoT for healthcare to touch $534.3 billion in 2025 at an annual growth rate of 19.9%. Moreover, the rise in the demand for IoT integration in healthcare solutions is anticipated to be the key driver for the growth.
Moreover, experts anticipate the Internet of Medical Things (IoMT) market to grow to $158.1 billion by 2024 at a CAGR of around 30.8%.
5. AR, VR, and MR
The market for virtual reality and augmented reality in healthcare is projected to reach $11.14 billion by 2025.
6. Chatbots
In a survey, Accenture highlighted that informational bots were most popular in healthcare (64%).
According to BIS's new market intelligence report, global chatbots in the healthcare market are projected to grow over $498.1 million by 2029.
The report highlighted the factors for expansion, such as improved internet connectivity, customer experience enhancement, advancements in NLP, and more.
A brief glimpse of the statistics can help you with the math and the way ahead in healthcare. Furthermore, Big data, blockchain, cloud computing, and some other niche technologies have the potential to revolutionize healthcare. It can increase productivity and provide better care to people.
Plus, healthcare practitioners can spend more time on patient care, which can help reduce burnout. With healthcare software development, you can choose to meet the growing demand for services seamlessly at reduced costs.
Choosing the Right Type of Healthcare Software
Healthcare apps have immense potential to improve patient care outcomes. There are various types of healthcare software already in the market.
It is pertinent to choose the right kind of healthcare software that suits your business needs.
Let's look at some exciting medical software trending in the market.
1. Medical Practice Management Software.
The technology can help optimize everyday operations and maintain clinical workflow—and the software assists in setting appointments, storing medical records, managing finances and accounting activities.
Healthcare providers can choose to customize the software for seamless integration with the EHR platform. Plus, one can modernize the healthcare solutions focusing on zero staff effort.
2. Electronic Health Record (EHR) Software.
EHR software can help collect information on patients. For example–the medication details, doctor's recommendations, and procedures.
The software can also plug in to the financial module for invoicing and payment.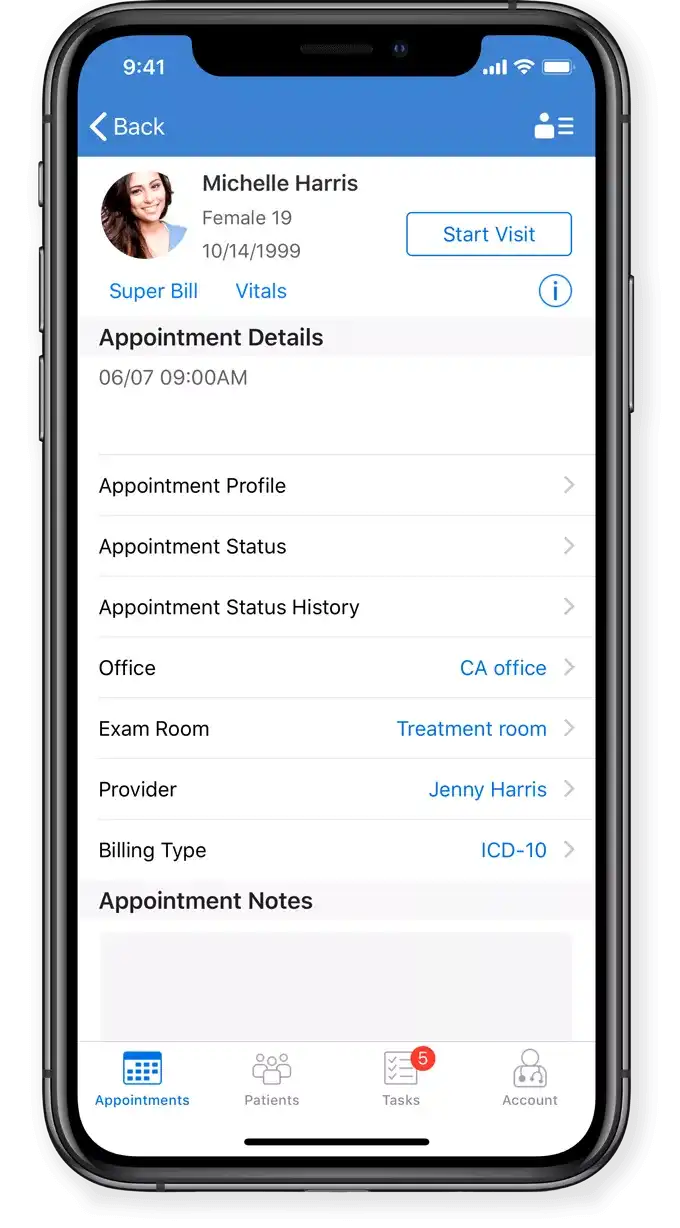 3. e-Prescribing (eRx) Software.
Many healthcare organizations are looking out for electronic prescriptions. The software allows medical professionals to track, renew, and cancel prescriptions for their patients.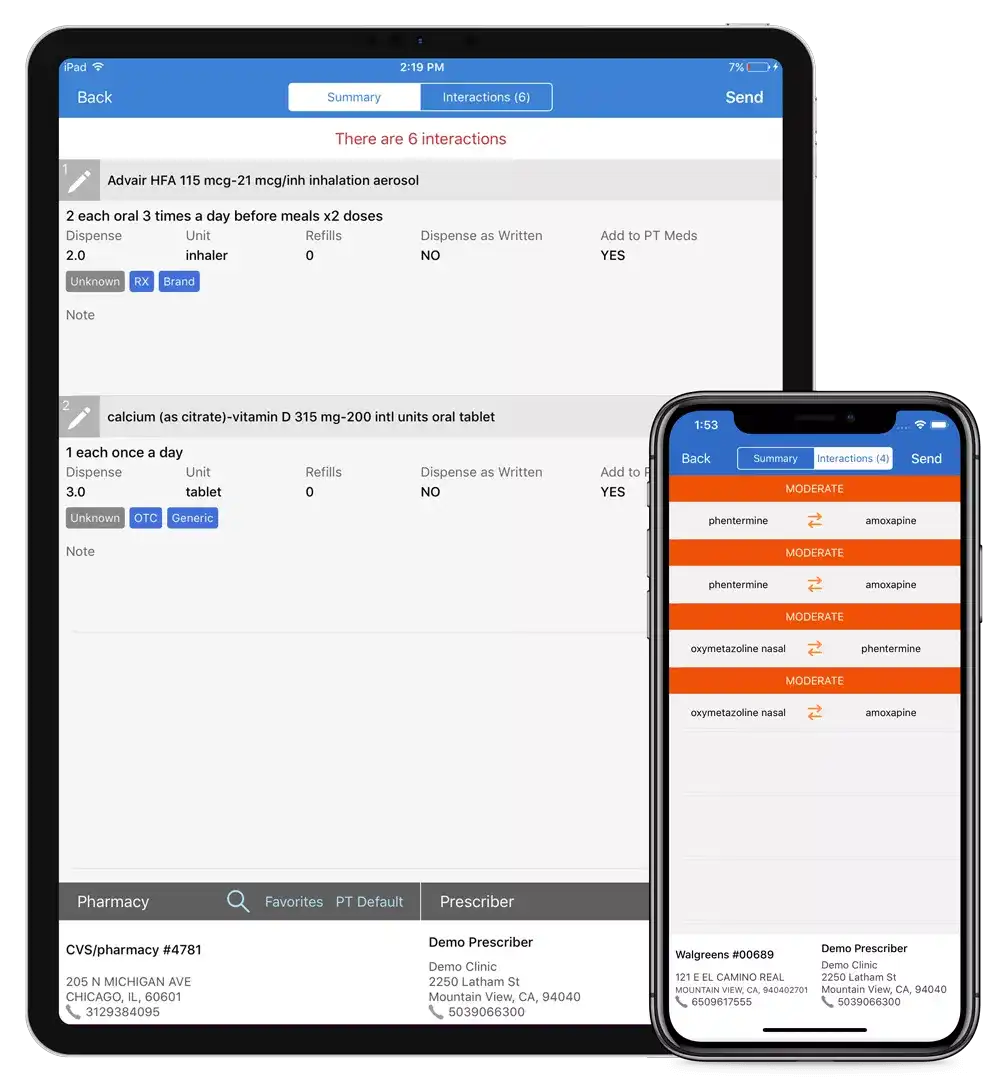 4. Medical Imaging Software.
Medical imaging and visualization software allow processing various scans, including MRI, CT, and PET, and design 3D models.
5. Telemedicine Software.
The software allows healthcare professionals to carry out appointments with patients online with a web browser or a mobile app.
At times, the software can also incorporate the video conferencing feature. Plus, developers can plug the Telemedicine module into the eRx and billing modules.
6. Medical Billing Software.
The software facilitates the hospital accounting departments with keeping track of financial operations and patient invoices. Developers can also integrate it with EHR or hospital management software.
7. Hospital Management Software.
The software augments the hospital administration streamlining everyday operations. The application typically facilitates medical billing, claims, out-patient management, automation of accounting, out-patient management, inventory, bed management, and more.
8. Healthcare CRM.
The software blends and works with customer management. It helps maintain better relations with clients and focuses on better care quality, accurate performance reports, and contact management.
9. Medical Equipment Management Software.
The category of software helps hospitals with stocktaking and equipment maintenance. Plus, it supports automatic maintenance scheduling and inventory alerts.
10. Health Tracking Apps.
The market is brimming with apps featuring fitness, diet, stress reduction, and mediation. Many apps integrate with IoT devices and help to analyze users' health data.
Getting Started with Healthcare Software Development
With the promising advances in healthcare technology, you must be thinking of developing healthcare software.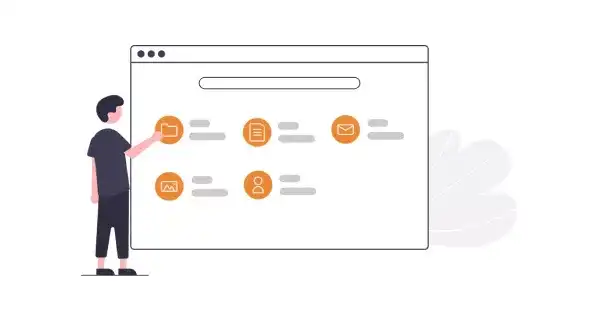 Here are some facets that will help you with curating a winning custom healthcare application.
1. Get a detailed analysis of the healthcare software
By now, you must already be familiar with some types of healthcare software. You can start with getting a detailed analysis of the software you wish to focus on for development.
It will help to understand the features and other development factors like time to develop and the cost. Plot the details, and brainstorm with your team to get a well-rounded perspective.
2. Understand the healthcare market
It always makes sense to understand the market demand. Plus, you need to study your target audience and know the various types of healthcare apps.
You may choose to check your competitors to know your competition and understand the pain points and opportunities. You can't jump to developing an application without knowing your competition or your strengths and weaknesses.
A well-planned approach always helps with robust application development.
3. Pave the way ahead with advanced technologies
Niche technology can play a vital role in solving the pain points of the healthcare industry. Well, you may want much more than solving challenges!
And, we understand you. It is essential to implement advanced IT solutions that are customized to your business objectives to have the edge over your competitor. Some beneficial technologies that will continue to trend in 2024 and beyond are AI, AR/VR, IoMT, cloud computing, and blockchain technology.
Though the market has seen unprecedented changes, such advanced technologies can help with building resilience and creating value for customers.
4. Align development with your business needs
From a business point of view, it helps to think of boosting ROI. It is critical to think of ways of successful implementation and also ways to monetize your software.
What can you do?
Remember to collate valuable data and analyze the data to find out what users want. The insights can help you gain more subscribers. It is critical to keep users' perspectives as the topmost priority; otherwise, they make a switch to some other software/app and leave the market before making a good entry.
It is an excellent practice to constantly look at trending users' needs and have clear business goals. Now, aligning the two facets to come up with brilliant custom software is easy.
5. Study the role of operating on multiple devices
Healthcare software deployment on multi-device can be done seamlessly.
Who wouldn't want an application that works brilliantly on a laptop, tablet, or mobile phone?
Users require healthcare applications at any time, and it is prudent to work on compatibility on multiple devices. These days it is easy to update all the information and data saved by them on any device.
When an application is easy to use, it makes it automatically more acceptable.
6. Maintain HIPAA compliance
Every country has its set of medical guidelines. Such rules are established and according to a national standard.
What can you do?
Well, it is vital that you follow the HIPAA rules—as any gaps may cost a life, which is not acceptable by any healthcare organization. The HIPAA security rules assist in maintaining the confidentiality of digitally shared health information. HIPAA privacy rules assist in maintaining healthcare information.
When partnering with any healthcare software development services, make sure that they are well-versed with HIPAA guidelines. Your partner can help with compliance with HIPAA security rules and privacy rules, which will make your application more trustworthy.
It is one of the best practices that will ensure that you develop a safe health app ideal for your customers.
7. Partner with a Proficient Software Development Agency
An expert partner can walk you through the new trends, goal alignment, scalability, and much more.
It is wise to look for a software development agency that provides all the necessary hand-holding and services. You can always reach out to a proficient partner such as Imaginovation to turn your digital ideas into reality.
When shortlisting, it will help look at the company background, perspective, agency's skills, and approach. Partnering can help you win that competitive edge by curating custom software that's just a perfect fit for your business needs.
Wrapping Up
Healthcare organizations can anticipate exponential advances that will transform health and medicine.
Patients can have more control over their own health and that too at an affordable cost. It's an exciting time for healthcare providers to curate revolutionary custom healthcare software to enable better health and wellbeing.
One can't afford to lag significantly during the global pandemic. It's time to pioneer and work differently with advanced technologies to offer cost-effective solutions. Ultimately, it's entirely up to you to truly transform patient care!
Develop Champion Custom Healthcare Apps with Imaginovation
Do you want to develop a game-changing healthcare app that can reduce healthcare costs, increase access, and improve patient care outcomes?
If you wish to design and develop robust healthcare solutions, don't hesitate to talk to us.
We are an award-winning web and mobile app development company in Raleigh with incredible experience, and we can help you build robust healthcare software.