In today's fast-paced business landscape, the retail sector is rapidly weaning out of traditional methods. Customers want to shift to the modern digital world. They are open to contactless payment modes, including Apple Pay and Google Pay through smartphones.
It's a challenging time for the retail sector, as clients are increasingly picky when buying products and services. So, it is ingenious for retailers to move purchases towards computer-controlled point-of-sale (POS) operations. It can help to modernize their stores and augment the customer experience.
As business owners, it is critical to consider developing custom POS software. Why? Firstly, POS technology is increasingly contributing to the expansion of the retail industry across the globe. Plus, with cloud-based POS systems, one can optimize incredible POS solutions, boosting the retail experience.
Keep reading—as we demystify various facets of POS software development to improve the retail experience. What's more? We will look at distinct point of sale applications. Let's dive in!
How can Retailers Benefit from Custom POS Systems?
Before we look at the benefits, let's look at some basics.
What is a POS?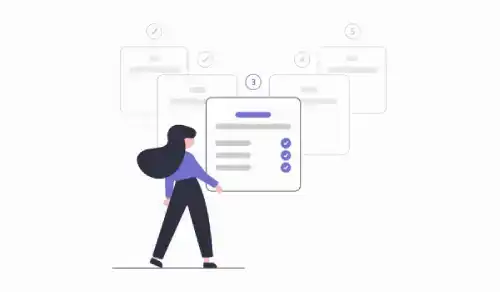 POS, for brick-and-mortar retailers, revolves around the cash register. However, the POS programs handle much more. They can intelligently manage your inventory, deal with gross sales, and surge pricing. Plus, they blend back-end accounting software programs.
So, a POS system can handle incredible amounts of data with basic infrastructures, such as a card reader, receipt printer, barcode scanner, and software program in place.
With cutting-edge networked systems, POS systems today can effectively make use of the cloud-as-a-service. The POS systems can also deliver on-demand data analytics and services. So, business owners can enjoy a competitive edge over competitors. Are you excited? Great! Let's look at some brilliant benefits of custom POS systems.
1. Omnichannel Experience for Customers
Omnichannel operations focus on a wholesome customer experience. It is a multichannel approach to sales that offers a seamless customer experience. So, whether your customers are shopping online from a mobile app, a laptop, or a store, all such channels can be curated through your point-of-sale software.
Now, you can benefit from an increase in sales and traffic. Plus, with omnichannel, customers spend more and tend to be more loyal to your brand. According to a study, customers had logged 23% more repeat shopping trips to the retailer's stores.
Furthermore, you can offer a personalized experience at every channel and touchpoint. How? You can try to explore Artificial Intelligence (AI). With AI-powered eCommerce personalization software, you can learn more about your customers' desires. Now, you can cater to their needs quicker, leading to more satisfied customers and a higher conversion rate.
2. Robust eCommerce Integration
Imagine if you already have retail management software. One of your biggest concerns will be the seamless integration of your existing software with the novel POS software. An excellent advantage of custom retail POS software is that it allows you to easily integrate with our existing eCommerce platforms.
Now, you can streamline your stores' operations. Plus, if you wish to upgrade to another eCommerce platform, it will be easy for you to make the switch. The existing POS management software in your store can easily integrate with any new retail management software they update or procure. And that's cool!
3. Tax and Accounts Management
Picture a retail store. When it comes to taxes, they deal with several types of taxes. Now, with the right POS management software, retailers can get their stores updated pronto.
They can easily handle tax payable, inventory, customer deposits, accounts payable, and accounts receivable. The information can help them in making instant purchases and finding good deals.
Having a sound POS management system can enable you to manage taxes effectively. Plus, it helps to reduce the time and costs associated with tax planning and management activities.
4. Inventory Control
What can help to run a retail store and generate profits effectively? One of the things is to have the right inventory management system in place. With a system in place, a retailer can make sound decisions on consumption and purchasing habits.
So, POS software solutions have tools that include product-based automatic productions, product tracking, recording damaged or faulty products, alerts, and more.
Now, the system can help to maximize profits and get to know the type of products that don't suit their stores.
5. Customer Relationship Management (CRM)
As a retailer, you can benefit from using a CRM.
How?
Firstly, it helps to have an integrated POS and CRM, as the transaction times expedite. Plus, you get detailed customer history and an enhanced customer experience. What's more? When your POS and CRM are integrated, you can benefit from finding the sales data immediately.
Now, you can have every sale, service request, and customer complaint logged, giving you a detailed customer profile. With the profile insights, it can be a game-changer. How? The details can be used for personalization in your marketing and customer relationship efforts.
For example, if you have a customer who bought Bluetooth headphones. You have captured their demographic information. Now, because your CRM and POS are integrated, you have their sales history, including the product they bought, the store they bought it in, and the sales rep that sold it to them.
So, with this information, you can send personalized emails, which can lead to repeat business, boosting customer loyalty.
6. Employee Management
Employee management can be complex without robust business tools. Here's where a POS system can help retailers. It can:
Streamline Time Clocks: Streamlining time clocks with stringent regulations where employees have a secure PIN is possible and something to look out for in point-of-sale software.
Training. Some POS platforms have exciting demo features in the software that serves as functional training tools for newbies.
Maintain Payroll. It is easy to track overtime pay and also run payroll reports with reduced discrepancies.
Boosts Accountability. Knowing that the store transactions are closely monitored could deter internal theft practices and mishandling.
Point of Sale advantages do not end here! One can enjoy increased productivity, improved bottom line, faster service, and more. For retailers, who wish for an immediate ROI, it's time you find the right custom POS for your business.
Types of POS Systems Businesses Can Use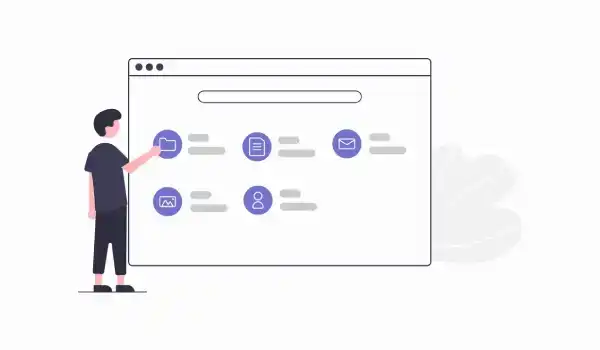 POS systems can offer great value to businesses. However, one must remember that value isn't an abstract term, and as business entrepreneur, you can always consider the implicit value that you can generate through POS.
A great way is to look at the types of POS systems that are in use.
1. Cloud-hosted POS
Let's start with the one that's getting increasingly popular. Cloud-hosted point of sale (POS) systems are a type of POS system where one can get information for transaction processing from a remote cloud service. All cloud-based POS data that are stored in the cloud are highly secure.
For a retail store, powerful cloud-hosted software can help manage sales, inventory, and more effectively. You can have everything you need for your brick-and-mortar store (or pop-up), and you can look out to grow your business both online and offline.
Some great examples of POS systems are Lightspeed, Shopify, and Vend.
Snapshot of Pros of Some Cloud-based POS systems
| | | |
| --- | --- | --- |
| Lightspeed | Shopify | Vend |
| Lots of options for several types of businesses | Robust eCommerce functions | Works on iPads, Macs, and PCs |
| Offers free trial | Competitive payment processing rates | Offers free trial |
| Strong eCommerce features | Omnichannel selling tools | Can choose your payment processor |
2. Mobile POS (mPOS)
The portability of business operations and contactless payment options can be a game-changer for any retailer. Now, with a mobile POS, one can enjoy a portable point of sale on a smartphone. It's an ideal way to manage your store. Plus, the mPOS offers exciting features such as a secure way to transact, an intuitive interface, affordability, and more.
With an mPOS, you can look out for revolutionizing your business. Now, you don't need to be tied down to the traditional terminal hardware, as your business can be a tap away.
3. Terminal POS
Terminal point of sale (POS) systems are the full-service options that are typically found in retail or grocery stores. They are hardware-based, and they require access to the Internet, at times, they also use cloud-based software.
Such systems are also considered all-in-one solutions and come with barcode scanners, cash drawers and also offer 24x7 support along with cloud backup.
Also Read: Cloud-Based POS Vs Legacy POS Systems
What Makes a Great POS System—Must-Have Features
While technology continues to enhance the retail sector, the future success of retailers will still center around creating a cohesive customer experience. So, it's logical that retailers will continue to work around augmenting the retail experiences both online and in stores for customers. It is essential that you understand one of the hottest trends—that is POS.
It's simple! To make a great custom POS, one must know the must-have features and how to curate a winning system.
User-friendly and Intuitive Interface
Picture this—you wish to adopt a POS system. However, you are concerned about the amount of time to train your staff. Well, you're right! That's one of the biggest obstacles as business owners hesitate to start using a POS system due to its learning curve. Now, one can turn the obstacle into a great opportunity with an intense POS experience. 
What can you do? 
All you need to do is make sure that you choose a POS system that offers an easy-to-learn and intuitive system, making learning easy. So, your staff can spend minimal time learning, and you have a brilliant chance of higher customer satisfaction. 
Plus, you can enrich the software by customizing it. It will make operation management more manageable and save a lot of time. Some custom features you can consider including custom receipts, custom sale notes, custom dashboards, and more.
High-security Level
Lack of security measures can lead to several concerns, including retail fraud. Fraud is a critical issue in the US, and it can be attributed to the lack of proper security measures built into a POS system.
What can you do?
Make sure that you choose a relatively secure POS solution. When choosing, remember that your system is PCI DSS compliant (Payment Card Industry Data Security Standard). Plus, it supports new technologies, such as mobile wallets.
Faster Transaction Time
Long queues can be a huge letdown for customers. So, it is a huge relief to have a higher speed of transactions, which can considerably impact your business in many ways.
What can you do?
Look out for a POS system that ensures a fast check-out process. Some features can include self-check-out, high-speed scanner and card processor, digital receipts, and more.
Real-time Synchronization
Imagine you have to manage multiple stores. In such a scenario, you would need to manage multiple stores and inventory simultaneously. So, real-time synchronization is pertinent. When you have data from all different platforms synced up, you can enjoy a great POS experience.
What can you do?
When you choose to develop custom POS software, remember that it should have accurate data in real-time. Plus, it will help to have accurate reporting, so that you can know the stock levels in the stores and out-of-stock products.
Omnichannel Experience
Most business owners will find the Omnichannel experience as a useful POS feature. It can help to shorten your customer's shopping time. Plus, you can add features that clients will find beneficial, especially with the COVID-19 risks.
Let's look at a great example. Starbucks creates an omnichannel arsenal, offering a seamless user experience. So, every time a Starbucks user pays with a Starbucks card, the user can collect reward points. A linked app that allows the user to find stores near them, view the menu, and order drinks ahead of time.
Plus, with the recent Spotify integration, customers can view the songs playing at a store and add them to their playlists. Misia Tramp, the EVP of Insights and Innovations for Tahzoo, stated that the app embodies a near-perfect application of the omnichannel experience.
What can you do?
Try to incorporate features that can add to the brilliance of the omnichannel experience. Consider adding reward points, seamless product browsing options, locating stores, watching tutorial videos, and more.
Now, with improved features, you too can benefit from increased revenue. A good example is Crate & Barrel, which experienced a 10% revenue increase from the newly improved mobile and web stores implementing an omnichannel customer experience strategy. (Source)
Many retailers have invested big in their POS systems to boost customer experiences. You, too, can reap the rewards through systematic efforts towards curating a winning POS software.
Wrapping Up
As technology advances, business entrepreneurs must find innovative pathways to improve customer experiences. Certainly, custom POS software can boost retail experiences and scale your business. So, what's your game plan?
At the core, when you think of your customer, you can curate an excellent customer experience strategy. POS software that can help you deliver a positive, meaningful experience can solve many problems. Plus, it is a hot trend with the new COVID-19 business landscape.
Ultimately, Rome wasn't built in a day—and it will take time for your customer experience strategy to set in. Our advice? Make informed decisions and develop Custom POS software that can help you evolve and your customer base grow.
Develop Mind-blowing Custom POS Software with Imaginovation
Do you want to curate incredible POS software? Don't hesitate to talk to us, if you wish to design and develop futuristic solutions for your retail stores.
We are an award-winning web and mobile app development company in Raleigh with incredible experience, and we can help you build intuitive custom POS software.
Book A Consultation
Book a meeting with one of our team members and we will help you plan out your next steps. You can also use our calculator tool to receive a rough estimate on your project.