Should you choose a custom software development or go for an off-the-shelf application?
For many business leaders, making this decision can be often challenging, and this is true for C-suite leaders in emerging business hubs such as Raleigh.
However, software developers in Raleigh vouch for how bespoke applications have been helping to meet the needs of specialist businesses in the city. It wouldn't be too bold to say that custom software development in 2023 is going to create many opportunities for businesses.
Why Do Businesses in Raleigh Need "Custom" Software?
What is a "custom" software and why do businesses should go for it? You see, off-the-shelf software is a readymade solution available in the market. On the other hand, custom software (aka bespoke software) is a personalized version that is specifically built to solve unique business pain points.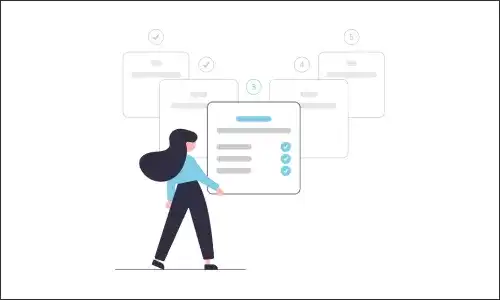 In short, customized solutions are cut to your business needs. You can use this prism to look at how custom software is shifting mindsets in emerging tech hubs, such as Raleigh.
For companies throughout North Carolina, the use of technology to meet the needs of their users has grown remarkably. With its strong ties to the Research Triangle, Raleigh is noticeably becoming a top city for tech startups. As a result, the need to ramp up, modernize processes, and embrace digital change in the Triangle and North Carolina is evident.
Making the Right Decision
When it comes to business software, making the right choice is critical. The buy-or-build decision is also vital, as the wrong solution could cost time, money and productivity.
The city has seen a spike in requests for custom software development services. Homegrown enterprises are increasingly on the lookout for proficient custom software developers in Raleigh. So, it's logical, to sum up, that bespoke software development seems to be the choice for many enterprises.
Here's a surefire way of selecting between buying and building apps. Ask:
Is my business doing things differently?

Do I wish to digitize processes and products?

Do the existing digital solutions out there have the scalability facet?
The answers to these questions can help you choose the right solutions. However, as we mentioned before, bespoke solutions are a more preferred option for businesses.
As businesses in the city continue to grow, so will the quest for custom software developers in Raleigh. And as C-suite leaders, you can support your business ecosystems with unique and innovative custom solutions.
It is a precious opportunity to build a genuine competitive advantage. Plus, boost ROI, improve business performance and sharpen customer service with excellent bespoke software.
A C-Suite Executive's Guide to Developing Custom Software
Why do people tend to customize sports cars? Imagine revamping seat covers, dashboard leather, and accessorizing. Sounds amazing, right? People customize cars for a personalized effect and to create a sense of belonging.
Why does one see a definite shift to custom application development? That's because you want to reiterate your brand uniquely, the one that's true to your business vision and values. While tailored off-the-solutions exist, a personalized experience could drive customer loyalty and employee satisfaction.
So, as a C-suite leader, it would help to know how to go about developing custom software. The awareness can help you drive the shift in mindset across the organization. Plus, if you root it in the business strategy, it could help check out impacts in the bottom line.
Here are some insights that can help you outshine the competition with custom software development.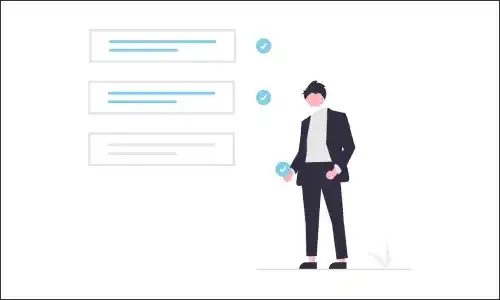 1. Have clear business objectives.
The clarity can help with getting everyone aligned to the business opportunity.
Ask: why is the software worth having? Why do you need the software? How can technology help make profits? It is critical to have concrete business objectives, as this helps to get realistic results.
2. Define and establish the software requirements specifications (SRS).
When the functional, non-functional, and technical requirements for the software are ready, it is easy to define what the software needs to accomplish in terms of the business objectives.
3. Identify other operational requirements.
Identify and create a list of operational requirements needed to fulfill the business objectives. The list can include organizational changes, training requirements, process improvements, marketing strategies, and more.
4. Select an expert Chief Technology Officer (CTO).
It is great to have an expert leader who can walk you through the pros and cons of technical aspects. Plus, it will help to have a day-to-day manager who can help manage the documentation, testing, programming, and more.
5. Select standard products and tools***.***
It will help to find developers and support communities for your unique digital solutions. Plus, it can help to stick with mainstream products and approaches.
6. Think of outsourcing.
It is an excellent way to contain costs and risks, and one can benefit from offshore rates. So, weigh your in-house talent team against offshore developers' capabilities.
Plus, look at previous work, client reviews (or sample works), and more to better understand whether the resources would fit in nicely with your organizational values. Choose wisely.
7. Complete all legal formalities.
Check the legal stuff in the context of fixed-price payment and licensing the software. Plus, licensing tools and frameworks and finding out who owns data and other know-how.
8. Choose to be agile.
Agile development can offer a quicker way to develop software and also helps to minimize risks before you start. Make sure that everyone is on board with the management approach so that all can contribute heartily.
9. Focus on a minimum viable product (MVP).
The MVP can help get a quick feel on whether your digital solution is working. Furthermore, you can consider alternatives and upgrades.
10. Test, test, and test.
Before you go live, it is critical to get detailed and systematic testing done on the product/application.
The testing stage is most often essential as it can help avoid any technical glitches and offer a seamless experience to your users.
11. Monitor after going live and fix problems promptly.
It is vital to constantly monitor the application after going live and look out for any glitches. Developers need to address any issues promptly.
12. Create documentation.
Make sure that the documentation is comprehensive and has long-term viability.
A well-planned software development process can make the development process seamless. Well, that's the point! Development should be fun and engaging.
When everyone in your organization understands the actual value of the digital solution, you will find that it will strike a chord. When it does, you will notice magic unfold!
Real-World Examples of Successful Custom Software Development
We talked of magic with custom software development! That's what a software development company wishes to hear.
Developers vie for a well-curated digital solution that boosts ROI, creates customer delight, and adheres to all best practices. Here are some excellent examples of bespoke software development.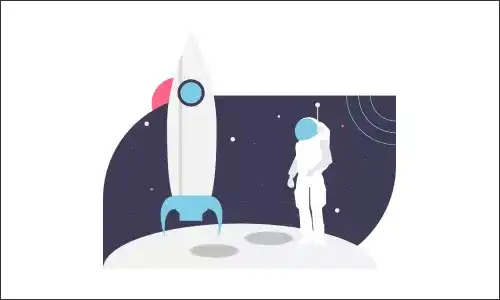 1. McDonald's Custom Software Creating Intuitive Experience
One of the world's most recognized and loved dining brands, McDonald's serves millions of customers—and uses bespoke solutions.
The custom solution caters to creating an intuitive experience for customers right from the time they walk into the restaurant.
The fast-food company wanted to completely transform the customer experience and also decrease waiting times significantly. Plus, they wanted a solution that revolved around increasing the number of orders and handling contactless payments.
The digital transformation via bespoke software development revamped the in-house restaurant experience. With many restaurants seeing a boost of 50% of sales through their drive-thru lanes. The digitally customized solution developed is intuitive and allows employees to operate with minimal training.
With the custom technology, they could double down on POS technology and offer self-service effectively. The self-serve kiosks are an excellent way for the restaurant to become more customer-centric.
Ultimately, with COVID-19, various custom applications, which offer ordering screens like McDonald's are expected to grow in demand. Furthermore, many companies are also trying to develop solutions with robotics such as drones to fulfill orders.
2. EA's Proprietary Gaming Engine—Frostbite
EA curated a proprietary gaming engine called Frostbite. The engine consists of custom code that can help with the next generation of flagship titles.
Plus, it can help the platform for acquired EA gaming studies to harmonize innovation across its portfolio.
Furthermore, EA has used the incarnations of the Frostbite platform to ship around 30 games across multiple gaming platforms.
In the backdrop of EA's acquisition growth strategy, the Frostbite engine can facilitate the game studio to differentiate by creating a common language for newly inducted organizations to leverage and collaborate on various projects.
3. TELUS's Custom High-Performance Workforce Solution
Telus, one of the largest communications companies, created a workforce management platform that features total learning, performance management, succession planning, and more.
The platform curated at Telus was established as an award-winning solution (source). Furthermore, the solution was adopted by many other enterprises.
The successes of Telus's custom workforce solution inspired new business lines like Telus Health Solutions and Telus Business Services.
4. Netflix's Custom Video Streaming Platform
Netflix is one of the most favored video streaming platforms. It has been a long journey for Netflix from one struggling for buyers to becoming a blockbuster platform, and it has made some significant strides.
In its endeavor, it has self-produced hits like House of Cards, Stranger Things, and Jessica Jones. Plus, it continues to innovate with custom software and technology innovations.
Netflix has also transformed the delivery of the box office experience with its top-notch hits at prices that are less than a single movie ticket.
Some of its technological developments include content art customization (to improve viewership), content suggestion grounded on what's already been viewed, Japanese subtitle generation, and back-end technology (for a seamless viewing experience across devices).
Ultimately, Netflix is an excellent experience because its custom video platform allows it to collate massive data to understand viewing preferences. Plus, using the data better serves its customers than anyone else. One can also find Netflix's technology innovations published on a medium blog.
The market is bustling with success stories of custom software development. And, you can look at the use cases that are the most relevant to your business. It's always great to learn from the hits and misses of such pioneering companies.
Custom Software Development Vs. Off-the-Shelf Software
It would be easier to think about software development when we can learn from the differences. So here's a sneak peek of the difference between bespoke software development and off-the-shelf software.
Table 1. Custom Software Development Vs. Off-the-Shelf Software
\\\*\\\*Comparison parameter\\\*\\\*
\\\*\\\*Off-the-shelf Software\\\*\\\*
\\\*\\\*Custom Software\\\*\\\*

Brief description

Ready-made solution

Tailor-made solution

Examples

Microsoft Office, Adobe Photoshop

CRM systems from Salesforce, Zoho, and Hubspot

Personalized applications in all business domains; custom CRM and ERP solutions

Use and audience

General and immediate use, and broader audience

Specific use, with all functions and functionalities geared toward helping a specific business; targeted audience

Functionality

Infrequently adapted to unique needs

Has a wide range of functions since it can be adapted to almost any activity

Initial cost

Cheaper than custom software

Slightly higher in price than off-the-shelf software

Costs for releases and upgrades

Need to pay for updates and releases

Custom software development companies will update software with new releases whenever you need

Pros

-

Easy to use and install

-

Extensive support from communities

-

Well-tested in many cases

-

Complete ownership

-

Easy scalability

-

Easy changes and maintenance

Cons

-

Higher customization cost

-

Slow to changes with industry needs

-

Too many features, which may not be used

-

Long development cycle, especially if the wrong developer is hired

-

Testing for all business cases may not be done

Implementation

Need to deploy software that does not exactly get into your processes and can break important data or result in more costs

Can easily install apps without harm to processes or data loss, and modify any feature to match the growth and conquest of new markets
The decision to build custom software or go for off-the-shelf must be based on your needs and the business goals. It is pertinent to weigh all options, features, pros and cons before making the decision.
Who wouldn't wish for uniquely built software? However, it is necessary to get the solution within your budget and timelines. Another vital factor is to get a proficient solution provider, such as Imaginovation, who can walk you through the entire development journey.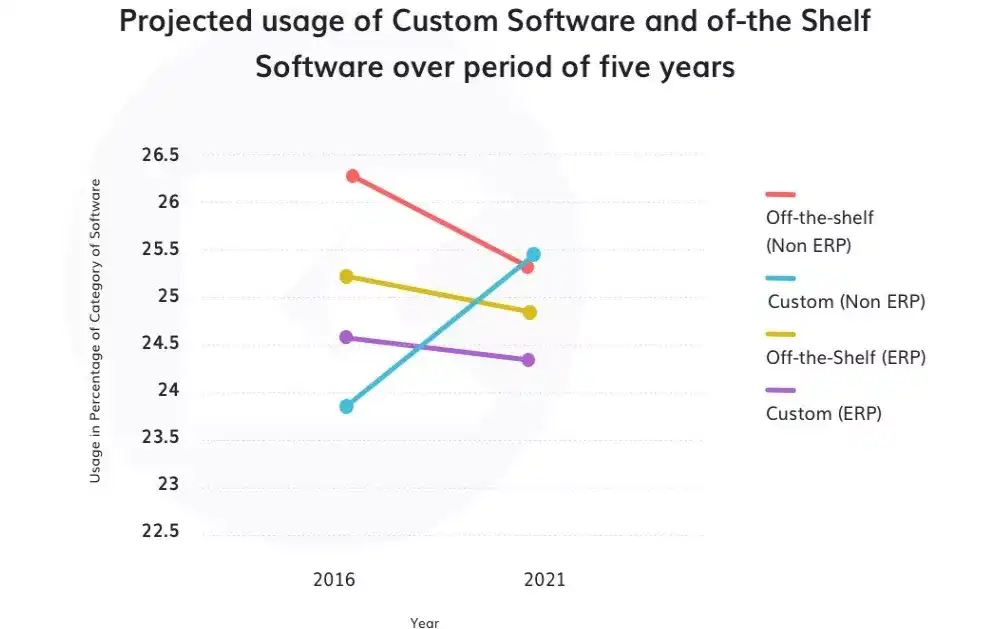 Projected usage of Custom Software and Off-the-shelf Software over the next five years | Image Source
It may also help to look at the latest trends and learn from what your competitors are doing. In a study, you can clearly see the trends, which indicate more and more businesses are investing in custom software development in 2023 and beyond. Thus, bespoke software development is an area that may interest you.
Here's another option, you can choose to go hybrid. That's a blend of off-the-shelf and customization. With a hybrid model, one needs to have a detailed analysis of possibilities and limitations.
If you aren't too sure of how a hybrid works, you can have a tech expert who can walk you through all the options. Finally, as leaders, it will help to be more aware of all possibilities, and bring in the change when you think your organization needs it the most.
Bottom line: Opt for the best software that can help meet the fast-changing market.
Wrapping Up
With the COVID-19 blended with emerging technologies, such as Artificial Intelligence (AI), Data Science, Blockchain, DevOps, Internet of Things (IoT), not updating your systems or technologies could have far-reaching consequences. To put it bluntly, you need to enhance your digital journey.
The modernization will help you to serve your clients better and also augment employee satisfaction. Plus, added benefits will include seamless processes and operations, which can spell reduced costs and improved ROI.
Whether you choose to develop exclusive custom software or go for an off-the-shelf solution will entirely depend on your future plan and vision for your business. For emerging business hubs, such as Raleigh, it is exciting to note the increasing trend of opting for bespoke software development.
It may help to weigh your options before identifying the right one for your business. The time is ripe with niche technologies. And an alliance with a proficient solution provider can help you develop game-changing software. However, it's critical that you decide after weighing the long-term ramifications in mind.
Develop Mind-blowing Custom Software with Imaginovation
Do you want to build robust custom software? If you wish to design and develop futuristic solutions, don't hesitate to talk to us.
We are an award-winning web and mobile app development company in Raleigh with incredible experience, and we can help you build a robust custom software.
Book A Consultation
Book a meeting with one of our team members and we will help you plan out your next steps. You can also use our calculator tool to receive a rough estimate on your project.