As the world becomes increasingly digital, industries of all kinds are being transformed, and real estate is no exception.
In recent years, we have seen a rapid acceleration in the adoption of digital technologies that are reshaping the way we buy, sell, and manage properties.
From virtual tours and online marketplaces to smart home automation and blockchain-based transactions, the real estate industry is experiencing a wave of digital innovation that is changing the game for buyers, sellers, investors, and developers alike.
In this blog post, we will explore how digital transformation is accelerating the change in real estate and what it means for the future of this vital sector of the economy.
What Are the Benefits of Digitalization in Real Estate?
One of the secrets to success in the real estate business is embracing digital innovation.
And if you're still wondering how then learn about the benefits of following a digital-first approach in real estate.
Enhanced access to information
Everyone wants access to information, and digitization makes this possible. With online listings and digital documents for rental and mortgage, buyers, sellers, brokers, investors, and other property agents can collaborate more effectively.
Automated processes
Automating the property management process makes it much easier for real estate agencies to maintain client relationships. Automation also saves an enormous amount of time, adding to a significant productivity gain.
Better data access
Digitization makes it easier to access valuable information. By increasing data availability, the real estate sector becomes even more transparent. Moreover, the ability to unify data from all sources into a common assimilated platform offers value to all.
Insights from data analytics.
Real estate professionals can make sense of data to determine a building's age and condition and what has been done to it in the past. This reduces the number of unknown factors surrounding the property, mitigating risk significantly for buyers and investors.
Improved efficiency
Real estate agents use automation to streamline their business processes and improve efficiency. For example, digital calendar schedulers help agents plan in-person meetings, including taking clients on walk-throughs or going to inspections.
Enhanced user engagement
The days of one-size-fits-all real estate are long gone. Today, technology helps us better engage with our clients. For example, tech tools powered with AI and ML can help you tailor property recommendations to buyers and sellers, making their journey seamless. They can also optimize property searches and create engaging experiences based on customer behavior.
Faster response time
When clients approach you with questions, concerns, or other issues, they expect you to respond fast with personalized service. Thanks to the nature of cloud-based tools, you can take action anytime from any device. Easing the transaction and documentation process helps you sell property fast without any hassle.
Eliminate fraudulent transactions
Online property websites with verification systems can validate identity proofs and additional legal documents for every transaction. This makes it easier to create a transparent pricing structure, do away with intermediary fees, provide tax revenue to authorities, and also eliminate fraudulent transactions.
Easy documentation management
For real estate agents, manual documents can be a burden. A single transaction can create hundreds of pages of documents, from contracts to inspections to closings. Digitization helps agents manage, find and share important information with involved stakeholders.
Building info modeling
Another benefit of digital transformation in the real estate industry is the advent of Building Information Modeling (BIM). It is a process that enables architects, engineers, and construction professionals to use 3D models and effectively plan, design, build, and manage properties and assets.
Key Elements of Real Estate Digital Transformation
Real estate has long been a brick-and-mortar affair.
Now, however, digital transformation is changing the face of the industry. To define this phenomenon, Deloitte defined six key elements that characterize digital transformation in its recent report.
Here are these elements that must be addressed if you wish to succeed.
1. Hassle-free and better human experience
Everyone who has ever bought or rented a house knows how complex and frustrating this process can be. Digital transformation attempts to simplify this journey for everyone involved.
Yaza launched a mobile app with a 3D home virtual tours feature when the pandemic hit. This allowed real estate agents to record a home tour once and send it to potential home hunters through a link.
This is an excellent example of how real estate businesses should adapt to social changes, engage buyers, and elevate the human experience.
2. Real-time relationships
The future of real estate is no longer about delivering four walls to buyers.
Instead, it's about creating a unique, personalized customer experience that comes with digitization that fosters meaningful interactions, collaboration, and productivity.
RXR realtor's digital transformation led to an app that allows residents to digitally order housekeeping, grocery delivery, and other concierge services.
3. An empowered workforce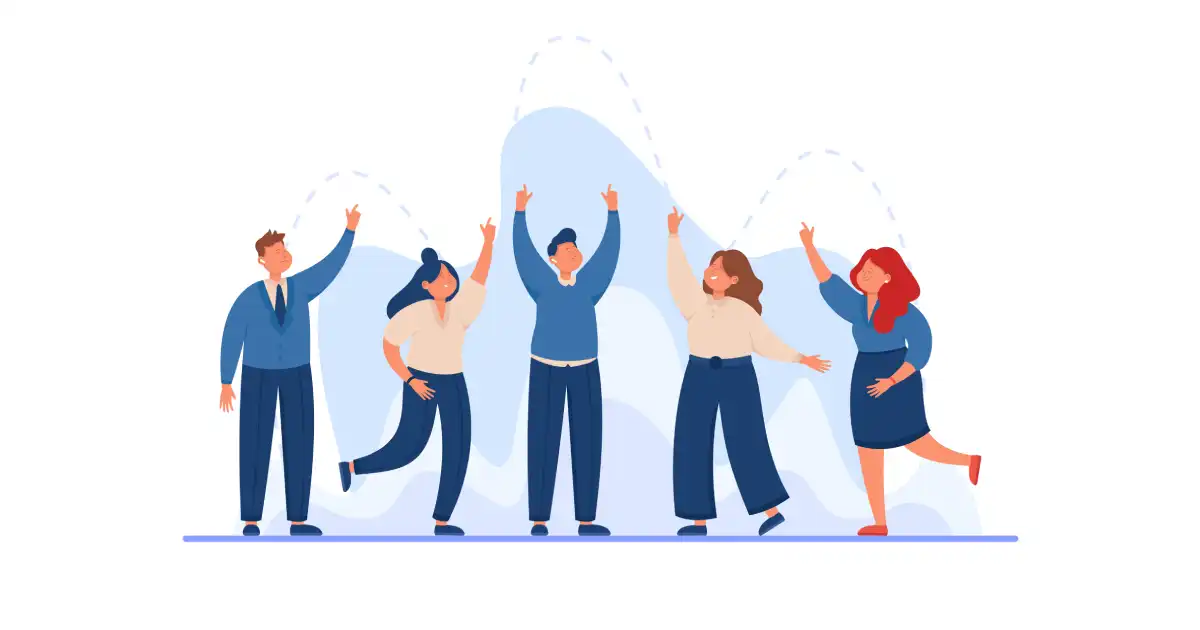 Real estate is in the midst of a digital transformation that meets buyers' high expectations and makes the overall ecosystem more efficient. For example -
Online contract generators save you the hassle of in-person contact by providing all the necessary data directly to you.
Cloud-based property management software has brought efficiency and revolutionized how we do business.
In short, new technologies make life easier and more convenient. Besides, more employees work part-time or are hired as freelancers; thus, they have a higher chance of achieving a comfortable work-life balance.
4. Data-driven decisions
Data analytics for real estate offers investors a way to visualize data and make faster, better-informed investment decisions.
It takes significant time to collect, maintain and analyze data.
The best teams are constantly evaluating more deals by tapping into this intelligence. In addition, real estate analytics software like deal management platforms makes it easy to access this information, so it becomes more actionable.
5. On-demand delivery
If you can't imagine digital transformation in real estate without on-demand services, you're not alone--millennials and Gen Z are asking for temporary solutions. Space-as-a-service satisfies that need.
Parking is a clever way to use space that is not in use. Parking spots can be rented out when they are unused for a few hours or days, and drivers can find cheap parking alternatives wherever they go.
6. Tech-driven actions and processes
The final element of digitized real estate summarizes the entire process. Virtual reality home tours, cloud-based platforms, smart contracts, and data algorithms - all make the real estate process hugely tech-savvy and lead to a seamless experience.
New Digital Trends and Technologies In Real Estate
The real estate industry has been using numerous technologies for years. However, here are the key digital trends and technologies that are disrupting the industry:
1. Creating new realities with AR and VR
Real estate is big business, and much of it revolves around how well people can visualize a space.
Before augmented reality (AR) and virtual reality (VR) got into real estate, buyers had to visit properties in person. Not only was this time-consuming, but in some cases, it was costly for those seeking to buy property in another state or country.
Now, thanks to these technologies, buyers can visit a property in 3-D, sitting at their home or office. Without setting foot on the physical location, they can rule out a property that doesn't fit their needs and determine whether it warrants an in-person look.
According to a survey, buildings with 3-D tours have a much better chance of being seen. And up to half of customers won't even bother looking at listings that don't have virtual tours.
Here are some ways AR and VR can benefit the industry.
Virtual Walkthroughs
Augmented reality has a way of bringing the imagination to life. Agents can use it to give buyers virtual walkthroughs, making them experience these houses without ever leaving their living rooms.
Staging
Staging a home to make it look its best has been proven to boost sales. However, such staging is expensive and labor-intensive for small companies and independent agents. With AR, agents can superimpose digital pieces of furniture into space and help buyers envision its potential.
Architecture Mockup
In the real estate game, time is money. That's why augmented reality is so great: Buyers and sellers can visualize a space with an AR app before the building's even been built.
2. Data Analytics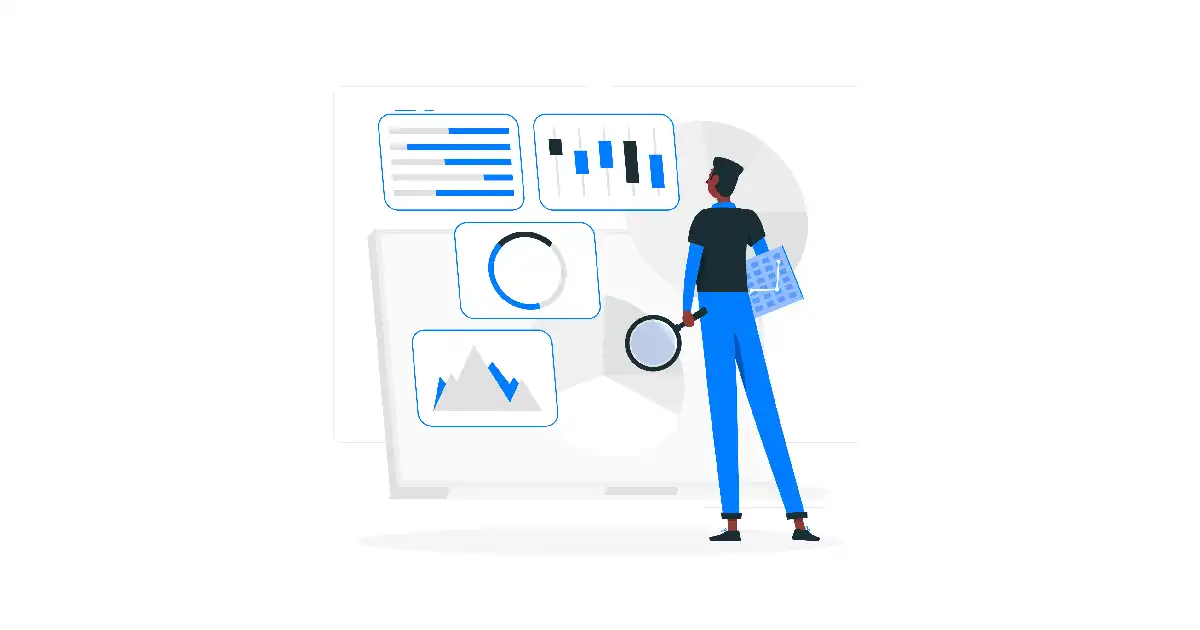 Real estate companies have traditionally relied on the experience and judgment of their agents to make decisions.
Today, big data analysis can provide accurate information in real-time. This empowers real estate firms, investors, and developers to make better decisions by giving them a clear picture of prime opportunities and accurate risk assessment.
Data is the new oil in this century. Businesses that learn to use it will be the leaders of tomorrow.
The global big data analytics market is expected to grow by a compound annual growth rate of about 30% over the next decade, reaching $68 billion by 2025. (Source)
Everything we do online is tracked, collected, and converted into data for businesses. However, having the data is only useful if the company knows what to do with it or how to interpret it.
In the past decade, real estate investors used data mainly to conduct transactions. They also used it to determine the value of a commercial property. Today, things are different. Now investors can use big data to understand a property's potential return and risk.
For instance, machine learning (ML) can predict how properties will perform based on traffic counts and demographics reports. This information helps potential buyers make informed decisions about their return on investment. In addition, by accurately measuring the property's physical attributes, ML gives buyers confidence in their purchases.
3. Drones
Drones are the newest thing in real estate photography. They provide a unique perspective on the property and are used for all sorts of listings - residential homes, apartments, resorts, commercial properties, etc.
Current drone technology can capture still images and video footage, as well as multiple overhead map images and 360-degree panoramas.
You can use drones in real estate for the following purposes:
Real estate marketing
Aerial photo and video tours. It'll help you inspect all corners of the property, including some hard-to-reach areas such as the property's roof, crawl space areas, etc.
It'll also help you map the property for commercial tenants who would want to inspect a building before leasing.
Inspect buildings under construction.
Have a highly interactive experience with a 360-degree panorama
4. Blockchain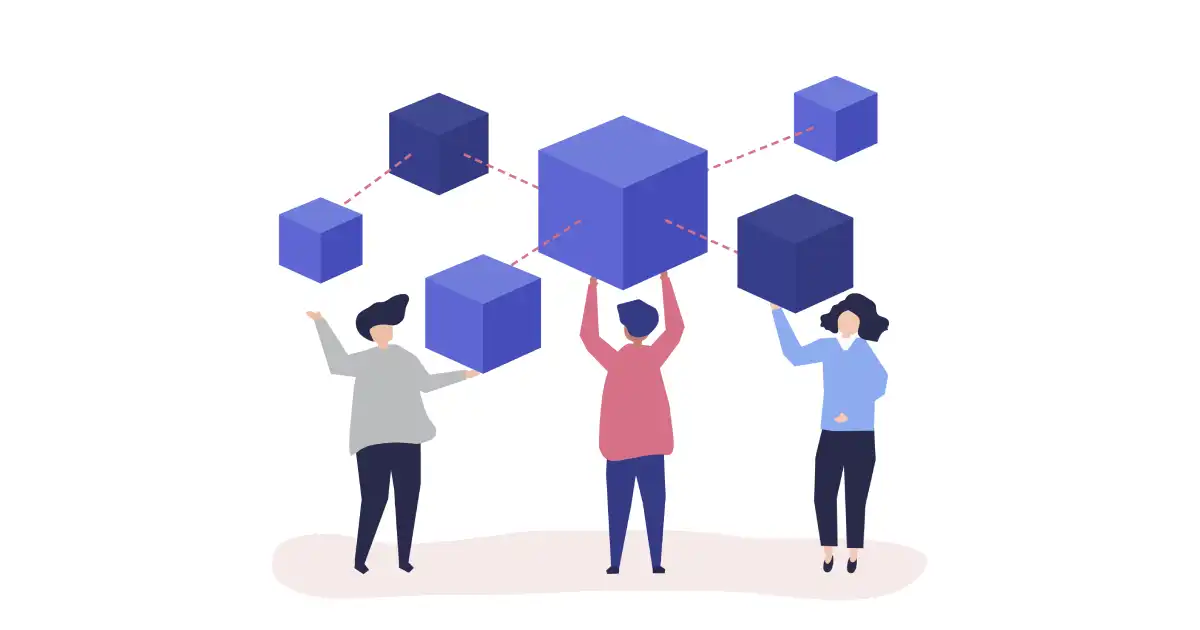 Blockchain is the latest and greatest thing to happen to the real estate market. This technology brings a lot of innovative ideas and benefits to the real estate sector, from improving safe transactions to automating property management.
This is how your business in real estate can excel by adopting this cutting-edge technology.
Smart contracts
Blockchain technology brought a revolution in industries like the banking and finance sectors. It's so transformative that it can also change the real estate industry.
With smart contracts in place, property transactions that once involved countless documents can now take place digitally between buyer and seller. And the transactions are more transparent and secure than ever before!
With smart contracts, both parties' transactions become automated and hardly need any human interaction. Once set into action, everything built on the smart contract becomes self-executive. As a result, there is less time, effort, and cost and absolutely no chance of fraud.
Smart contracts, which use digital signatures to bind both parties to abide by their terms, can significantly streamline the messy and time-consuming process of executing business agreements.
Secure transactions
Real estate is highly susceptible to fraud. You don't know the person you're trying to buy a property from and therefore have no reason to trust them automatically.
Blockchain technology makes it possible to cut out the middlemen. Say goodbye to lengthy documentation and slow, expensive, and opaque modes of financing and payments for property transactions.
Blockchain technology provides a permanent and open record of all transactions, which can help people check the history and status of properties.
Shared property ownership/investment
Blockchain technology can transform real estate by making it possible for investors to buy a share of a property they could not afford on their own. Furthermore, shared ownership enables them to sell their share whenever they want. It also allows them to avoid self-management: maintaining or leasing the property, which often requires considerable effort.
5. Property Management Applications
The key to digital transformation is to be where your customers are.
In this case, that means being accessible via mobile apps.
Real estate companies wanting to succeed in today's market are developing mobile apps that meet their clients' needs.
As per statistics, the global property management software market size was valued at 3.04 billion USD in 2021 and was projected to register a 5.6 percent CAGR from 2022 to 2030.
A mobile app provides 24x7 access to all the necessary information about properties and helps clients make quick decisions. Moreover, it allows property managers to automate their back offices, financials, and administration.
6. IoT
The internet of things is a technology that uses the internet to connect everyday objects and make them smarter.
The real estate sector benefits from IoT's predictive maintenance, energy efficiency, and convenient lifestyle apps.
Besides, smart home devices with integrated sensors are another application of IoT that increases the value of properties. For example, a "smart" thermostat can be controlled remotely from your smartphone.
7. AI-based intelligent chatbots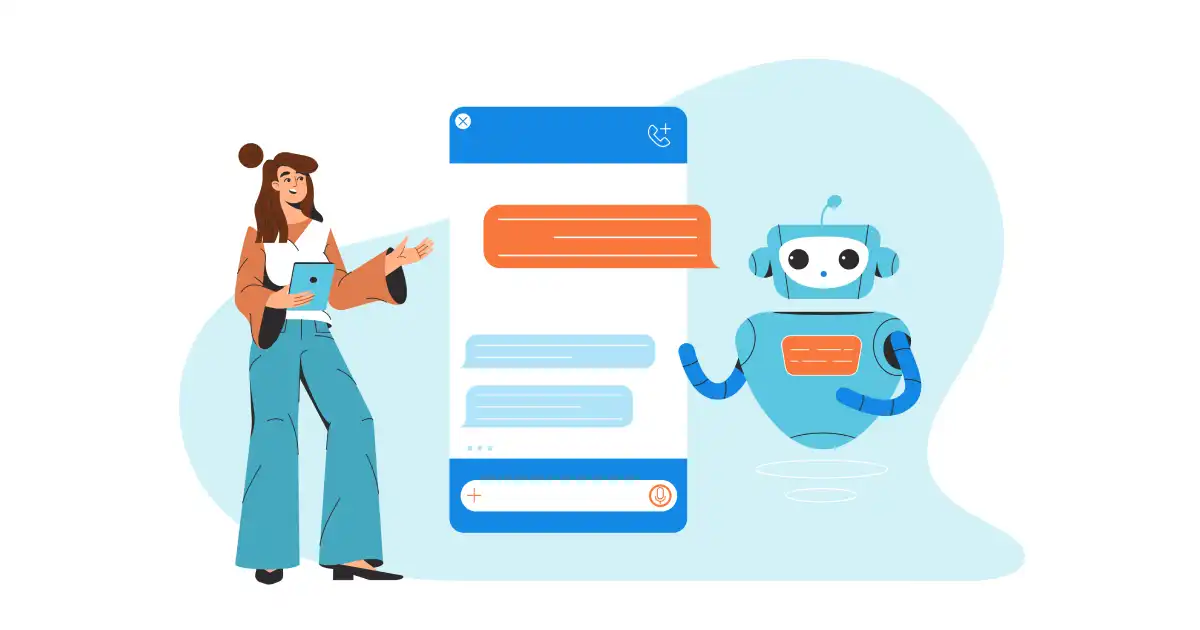 The pandemic taught businesses and customers to work with technology, especially with minimal or no human interactions, as it reduces their chances of catching the virus.
Because of this, more and more buyers, especially millennials, turned to artificial intelligence chatbots. Interestingly millennials make up about 43 percent of property buyers in the USA.
AI chatbots are the new customer service agents. They're super-fast and personalized, and they can help clients with various tasks--when they're integrated into a real estate business's website, for example.
Searching for houses, office spaces, and other properties
Answering frequently asked questions
Providing a solution to some specific problems.
Chatbots are like the night-shift workers of the internet. They work when you're sleeping, so you don't have to. Studies show that up to 63 percent of clients will likely return to a website that provides live chat support.
AI chatbots understand the behavioral patterns of customers by using machine learning algorithms. The information gathered from ML is used to provide personalized services.
For example, AI chatbots can search through massive databases and match customers with suitable properties. Additionally, AI chatbots can send follow-up emails to leads reminding them of planned activities.
8. Space as a service (SPaaS)
In the past, businesses that needed office space would build their own from scratch.
However, as companies grow and evolve, renting rather than buying can be more economical.
In the space-as-a-service model, businesses rent out flexible spaces that can be modified according to their business needs.
SPaaS offers a low-cost solution to companies looking to reduce costs while increasing productivity.
Customers pay only for the space they use, meaning companies will not have to spend time looking for a suitable office space. Instead, they can find a property that offers SPaaS and occupy it with minimal changes and costs.
Apart from square meters, location, and ROI, the value of a property that offers SPaaS is also based on its ability to generate income from different sources.
Examples of Digital Transformation in The Real Estate Industry
Let's look at some of the digital transformation success stories of some real estate companies worldwide.
Zillow
Zillow, one of the most-visited real estate website in the USA, offers real estate customers an on-demand experience for selling and buying properties with transparency and provide service from beginning to end.
Zillow is known to take risks, try new things, and adopt technology quickly when necessary.
Unlike other popular real estate products, the Zillow app has a range of AI-enabled tools. It analyzes information about web searches, clicks, and browsing activity to help agents plan their resources, promote listings, and close deals quickly.
OJO Labs
OJO Labs is a famous PropTech company.
It helps home buyers and sellers find their dream homes. It delivers personalized property recommendations, guides consumers along their journey, and optimizes property searches based on consumer behavior and engagement.
With the OJO Labs app, customers can find out how much their property is worth and get expert advice on making it more attractive to potential buyers.
Homesnap
Homesnap is a real estate industry search portal. It allows users to search for houses based on location and provides relevant information, including price and interior photos.
Think of Homesnap as a home-share app, except you don't share your home with strangers.
Instead, you share it with friends, family, and agents--even if they aren't on Homesnap. Then, when they reply to your messages, the responses get sent back directly to the app so you can keep track of all your conversations in one place.
Redfin
Redfin is an example of real-estate transformation with technology. It provides agents with helpful tools for optimizing their workflow, including a matchmaking tool that facilitates finding the perfect home.
With the Redfin app's 3D walkthroughs, filters to narrow down the customer's search, and monthly payment calculators, finding the right property becomes super easy.
Zumper
Zumper is an online platform that allows renters and property owners to connect.
It allows renters to find, apply for, and book apartments; digitally pay rent; and learn about the surrounding area. It also facilitates the collection of rent payments from renters by property owners.
Drive Digital Transformation in Your Real-Estate Business with Imaginovation
When it comes to real estate, digital transformation is a game-changer. The idea of digital transformation is to improve the process using new technologies where possible.
But digital transformation isn't only a competitive advantage--it's a must-have to succeed. In the coming years, the real estate digital transformation will only grow; keep track of it.
If you have any questions about digital transformation, talk to us at Imaginovation.
We believe technology-driven innovation can significantly empower your real estate business, and we can help you do that.
Imaginovation is an award-winning web and mobile app development company with vast experience crafting remarkable digital success stories for diverse companies. Let's talk.
Book A Consultation
Book a meeting with one of our team members and we will help you plan out your next steps. You can also use our calculator tool to receive a rough estimate on your project.