Fintech (financial technology) is one of the hottest technology sectors these days. 
From online shopping to mobile bank transactions, people use fintech applications almost every day.
With a total digital transactions value reaching $10.52 trillion by 2025, the fintech sector is witnessing exponential growth year after year. 
Fintech is a lucrative sector, and that's why many VCs and startups are investing in fintech app development.
But, building a successful fintech app is not an easy job.
If you are aspiring to develop a fantastic fintech app and venture into the world of finance and technology, this blog is for you.
We will discuss the steps to develop a successful fintech app in 2023 and beyond.
Let's start.
What is Fintech? How is it Shaping the Future of Payments?
Fintech is an integration of financial services and technology. Simply speaking, fintech makes financial services easily accessible with the power of technology. 
It's all about using new and innovative technologies such as AI, ML, and Blockchain to automate and refine the delivery of financial services.
The fintech market has become appealing to customers because of the convenience, security, and scalability in banking, lending, trading, and other financial services using mobile devices. 
With new businesses joining the digital payments space, the pressure to bring innovations has intensified, leading to new fintech ideas.
How is Fintech impacting and shaping the future of payments?
There's no doubt that fintech is transforming financial services. Businesses in this sector have started looking forward to innovative ways that could impact the future of banking and finance.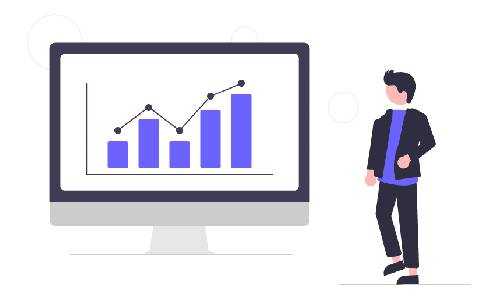 So here's how these innovations are shaping the finance industry:
Fintech products and services are becoming widely popular, transcending sectors and businesses. With a high adoption rate, the products and services are no longer restricted to the finance sector solely.
Contactless payments are no longer an option. They have become the most preferred payment solution.
As fintech rediscovers client satisfaction, businesses find new ways to provide customer support. Right from 24x7 access to secured payments, everything revolves around customer satisfaction.
The ubiquity of mobile phones and access to technology has ensured banking has become a non-physical customer experience.
As a digital asset, Cryptocurrency is gaining global acceptance, and the world of fintech is revolutionizing to provide apt support. 
So, if you're looking to build a futuristic fintech app, what options do you have, and how to get started with it? Let's check out.
Different Types of Fintech Apps (With Examples)
The fintech market is far from being saturated.
Different types of fintech applications can be developed based on the customers' needs.  
1. Digital Banking
Digital banking apps allow users to manage their bank accounts without going to a brick-and-mortar bank branch. 
It offers most services covered in a typical physical bank, such as account opening, balance checking, funds transferring, making payments, loans, etc.
These apps bring convenience to users with 24x7 access to their bank accounts. Moreover, regular app notifications keep the users well informed. 
N26 is a beautiful example of a digital bank that offers fully digital accounts to its customers. These accounts can be managed through the N26 mobile application. 
N26 fingerprint identification and advanced 3D Secure technology assure the users that they can make safe online purchases. 
Moreover, N26 allows its user to pair their account with one smartphone at a time. And all N26 transactions are confirmed with a PIN.
2. Digital Payments
Digital payment is one of the most prominent areas of the fintech industry. 
It facilitates making payments in a cashless manner – quickly and securely. These are fintech apps with online payment systems, e-wallets, and digital currencies for making payments digitally. 
Businesses across industries are introducing innovative fintech solutions that allow users to transfer payments cost-effectively and in real time.
PayPal is one such digital payment processing solution. That facilitates secure money transactions between customers and vendors without disclosing personal financial details. 
PayPal is widely popular because it supports net banking and a range of debit and credit cards that users can register with their PayPal account. 
3. Digital Investment
These apps make investment accessible to everyone by eliminating mediators & intermediaries and placing trades with a few quick taps.
These investment solutions let the users trade stocks with ease, follow their accounts in real-time, and help them get an insight into the markets.
Robinhood is an investment app that users love because of its smooth interface and zero trading commissions.  
Users can trade stocks, ETFs, and even cryptocurrencies with this app. In addition, it has an integration with more than 3,500 banks in the US to provide the best trading experiences to consumers.
Invstr is another brilliantly made investment app that mixes gaming, real-life investing, and learning with the community.  
4. Digital Lending
Digital lending solutions facilitate the efficient handling of loan requests while also managing interactions between lenders and borrowers. 
Such apps are used by both independent digital lenders/borrowers (P2P) and traditional financial institutions to lend money and earn interest.
These apps manage everything about loans, from loan applications to loan payment processing.
Dave is an application that specializes in small-scale lending. It charges a monthly membership fee of 1 USD. In addition, it sends low-balance alerts or bills due to warnings to its users.  
5. Digital Insurance
The goal of digital insurance solutions is to speed up policy administration and claims processing and reduce the likelihood of fraud during insurance claims. 
This way, such apps deliver a superior customer experience while increasing accuracy in claims.
You can take inspiration from Insurify, an auto insurance app that uses artificial intelligence to provide its users with exact and accurate auto insurance quotes.
6. Regtech
Regtech apps use innovative technologies to solve regulatory issues and challenges in financial services. They help financial services companies to keep a close watch on the ongoing processes to ensure regulatory compliance.  
PassFort is a regtech app that allows automating KYC, AML, and other compliance policies. It helps you to translate compliance processes into automated tasks.
Step-by-Step Guide to Building Fintech Apps
Building a modern fintech app with an edge over its competitors may not be a cakewalk, but you can create a brilliant solution if you do it the right way.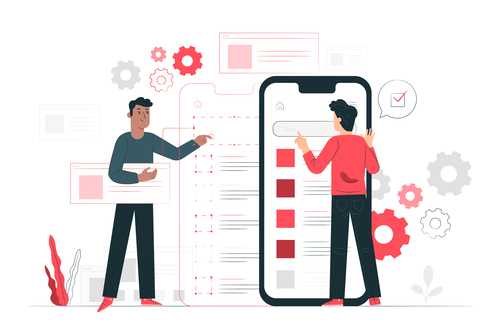 We've prepared a step-by-step guide for you to build a fintech app. 
Let's take a look.
Step 1 – Identify your niche
Before you go straight into developing your fintech app, you must first clearly identify the right niche. Take some time and research on:
The type of app you wish to build – what does it do? 
Which area of fintech do you want to focus on? 
Decide whether it's an application for managing personal finance, global money transfer, trading, crowdfunding, mobile banking, or something else.
 Next, find out who is your target audience and what their needs are.
In addition to the above, you must also find answers to the following questions that'll help you choose the specific niche for your financial app.
Does your target audience belong to a specific demographic group or any specific region?
Do you want to launch your fintech app locally and then take it to a global level?
Do you have expertise in this industry?
Once you set clear expectations in this phase, it'll make the rest of your app development process smooth. 
Step 2 – Ensure legal compliance
Before you commit to the features of your app, make sure you are aware of what you're allowed to do legally in this domain.
The fintech solution you intend to build must have good legal standing. 
That's because most countries have their own set of legal requirements that must be complied with. In addition, different countries follow different financial safeguarding systems to check non-compliance.  
The most prominent examples of such policies include KYC (Know Your Customer), AML (Anti Money Laundering), PCI DSS (Payment Card Industry Data Security Standard), and digital signature certificates. All fintech applications must comply with the rigorous standards of such policies.
In addition, if you are developing a fintech solution for customers in Europe, then it must be GDPR – General Data Protection Regulation compliant. 
Non-compliance in the form of insufficient data security, violation of anti-fraud laws, and many other regulations and standards can land you in trouble.
So, make sure you work through this step very carefully.
Step 3 – Discover your edge
Now, you've reached a stage where you can identify what can give your fintech app an edge over your competitors. 
Do this with the help of thorough market research by: 
Evaluating and analyzing your competitors, 
Finding the pros and cons in their app, 
Looking for any pain points in the fintech apps built by others, and
Conceptualize the app idea to provide a better solution and give you a competitive advantage over others.
For example, financial service is a broad area, but you can introduce an app to improve the quality of what is already there, making it fast and straightforward compared to other apps.
Step 4 – Define the must-have features
After you're done with the market research and have identified your app's purpose, it's time to choose the must-have features for your fintech.  
Remember, you don't need to stuff your app with many features. Instead, to build a robust fintech solution, try including features that'll make your application more innovative, faster, cost-effective, secure, and user-friendly.  
Besides the standard features that any fintech app is expected to offer, such as cross-platform functionality, 2-factor authentication, OTP-based log-in, and chatbot for 24/7 customer support, shortlist all those features without which the app will not be able to serve its purpose.  
Step 5 – Build the right team
Fintech has two significant aspects – finance and technology, and the right mix of both will help you develop your desired solution. 
With an experienced team of experts such as Imaginovation, you can create a unique fintech app.  
Therefore, hire a team of expert developers or work with a reliable app development company with relevant expertise. 
For example, you can think of hiring an offshore financial app development company that'll work with your on-site team to build your app. 
What is crucial here is that you have the right talents by your side to build a competent app without any worries.
Step 6 – Select the right technology stack
Selecting the right tech stack is essential for developing a fintech app. 
With a multitude of options to choose from, there are chances you may go wrong in your selection. And it could lead to serious consequences.
Depending on the app type and features, you'd need different technology tools for its back-end and front-end. 
As every app project is unique, you cannot expect a one-size-fits-all stack for your web and mobile fintech solutions. 
Therefore, a well-chosen technology stack can help you reduce development expenses, cut down the software development time, and thus accelerate the app's TTM – time to market. Not to forget, the right technology use will ensure the app thrives after it is launched.
Some popular technologies for fintech app-building are Python, C#, C++, Ruby, Kotlin, and Java.  
Important tip: Observe what's happening around in the industry. The proper development partner will help you choose the right tech stack and explain why the specific technology should be used in your app.
Step 7 – Estimate cost
Budget constraints in the later stages of application building can lead to unnecessary delays. 
You have to consider many factors for determining the cost of your fintech solution – app's features, legal compliances, maintenance cost, testing, security, and newer tech such as blockchain.
It works best when you estimate before starting the app development process. Begin by preparing your project's scope document with a budget and timelines to have a development plan.
Step 8 – Create an MVP
Before you launch your full-fledged fintech solution, it's good to test your app idea first. An MVP or the minimum viable product version of the app serves this purpose. 
Okay, let me quickly tell you what an MVP is. It is proof of your app's concept that includes just enough features to try it. It is the most basic version of your fintech app. 
Please don't underestimate the importance of building an MVP first because it is also a great way to market your new application and attract investors.  Besides, you'll get early feedback on your app, thus minimizing the risk of your idea not reaping benefits later.
This step is also essential to increase your app's scope of improvement and reduce any risk factors.
Step 9 – Build, upgrade, and improve
Unlike the earlier-mentioned steps, this is an ongoing process that stretches forward into the future.
Your fintech app development process should not stop after the app is launched. Instead, keep improving and upgrading it as you start getting valuable feedback.
Improvement and up-gradation of the processes and products should be made by adopting new technologies and trends from time to time.
Subsequent support also matters. With things like quick response and improvement in customers' problem-solving, it is a win-win situation.
Why Is It the Right Time to Launch A Fintech App?
Fintech is reinventing the world of banking and finance, which is experiencing a perfect storm of innovative technologies.
If you are contemplating launching a Fintech startup right now, that's great news!
Now is the best time to build a fintech app.  
Here's why it is so.
The fast pace of adoption
Fintech is trending. Have you noticed most smartphones have at least one fintech app these days? 
Moreover, fintech is being adopted extensively by financial players like banks, lenders, and insurers. Other businesses, too, are turning to fintech to automate their business processes.
Statistics tell us that 96% of global consumers are aware of at least one money transfer or payment fintech service, like a mobile banking app or a digital wallet. And, 75% of these global consumers use other fintech services to ease their engagement in financial activities.
Isn't that impressive?
Broad-spectrum of developmental possibilities
From offering personal banking services to processing payments through mobile devices and providing AI-enabled investment advice to online budgeting & financial planning services, the current market conditions are full of a wide range of fintech development opportunities.
That's why building a fintech app now to improve the digital capabilities of various financial services is advisable. 
Growing customer base
More and more customers are feeling the revolutionary impact of fintech as it transforms their engagement with financial services. 
With 24x7 access, people are opting for branchless banks. They prefer to make direct investments with AI-enabled support. 
Moreover, today's users are tech-savvy and are always on the go. They want to be more independent as far as their financial management is concerned.
As a result, the fintech customer base is growing like never before.
A broad range of innovative technologies to select from
The buzz surrounding applying newer technologies such as IoT, AI, ML, Robotics, Bigdata, and Blockchain in fintech is intense. You can use one or more of these technologies to build a relevant fintech solution.  
Incorporation of fintech solutions into corporate Infrastructure
We will soon find that most businesses of every significant sector incorporate fintech solutions into their corporate infrastructure. 
Therefore, even those companies that aren't connected with fintech will find excellent opportunities to build fintech apps and profit from them.  
Better Expertise
There's no doubt that fintech is gaining popularity, and the industry is building its expertise. 
More than ever, it has become easier to find developers for fintech solutions – ones who understand different finance processes. 
As the world leans towards mobile apps, NOW is the time to build and launch your fintech startup that stands out.
Develop Your Next Fintech App with Imaginovation
There's no doubt that the current times present an excellent opportunity to build great fintech solutions.
Do you want to seize the moment and build a robust fintech solution built for your company?
If yes, get in touch with us. The Imaginovation team can help you build a successful fintech app that will solve your business pain points and offer an incredible experience to your customers.
We are an award-winning web and mobile app development company with vast experience crafting remarkable digital success stories for diverse companies. 
Let's talk.
Book A Consultation
Book a meeting with one of our team members and we will help you plan out your next steps. You can also use our calculator tool to receive a rough estimate on your project.