Considering the overwhelming amount of tasks and processes that go into the shipping of goods, an efficient and reliable freight management system can be a game-changer.
That's why shippers worldwide are looking to build freight management systems that can help them trace, track, and control their in-transit cargo hassle-free.  
As a result, the freight management system market is rising and is expected to grow to 17.45 Billion USD by 2023 from 10.76 Billion USD in 2018, growing at a CAGR (Compound Annual Growth Rate) of 10.1 percent.
We have come up with this detailed guide to building a freight management system for your business that answers all the questions you might have before starting.
Let's begin.
What is Freight Management System?
Let us first understand what freight management is.
Freight management is the process of tracking and managing the delivery of goods.
Any company that deals with cargo movement always has the following question on its mind:
How will it ensure timely freight delivery at the right destination and at the least cost possible?
We call such companies shippers in the business world, even if they employ third-party support to ship their goods.
Though freight management is a part of the logistics process, it covers the entire supply chain operation, right from warehousing to supplier management and inventory control.
As a shipper, you can manage all these processes by yourself or, if required, outsource some of them.
Following operations make up freight management:
Carrier selection. It's essential to select the best deal for the carrier in terms of freight rates, terms, and expectations.
Cargo route optimization. All shipping companies look for the most cost-efficient route while sending their cargo. Processes such as selecting the best transport mode(s), assigning vehicles and drivers, and balancing the cargo load are a part of this function.
Documentation & regulations management. This function includes preparing the needed paperwork, insurance management, and ensuring government compliance.
Tracking and tracing freight. This function is about ensuring freight visibility. A third-party carrier usually provides vehicle tracking, but you can also track every package/container individually.
Analytics. Gather insights from the data collected and then streamline your shipping process.
Freight management software manages all these operations for you, providing seamless connections between the key stakeholders - shippers, freight forwarders, carriers, and the customers (goods receivers).
A freight management system is commonly known as a transportation management system.
It is a solution that can enhance the efficiency of freight and commercial cargo. It also helps third-party logistic companies in providing smooth transportation and warehousing services.
This software helps you effectively manage your logistics supply chains. It automates and simplifies many freight forwarding processes through a host of wonderful features.
You would find it extremely helpful in making your delivery pipeline seamless and more efficient. There is no data duplication, and one can see shorter timelines for making the deliveries.
So, a freight management solution brings down operation costs and boosts customer satisfaction, with no paperwork and every cargo detail at your fingertips.
How Does a Freight Management System Work?
Let us first understand what makes freight management software work. The following factors are crucial for making your freight management system successful:
Less transportation time.
Better supply chain visibility.
Optimized cargo safety and security.
Less expenditure.
Improved customer satisfaction.
So, based on how complex or straightforward your freight procedures are and the growing logistics demand, two prominent factors influence the entire supply chain in a business. They are speed and operational efficiency. Both these factors can be streamlined via technology and offer a competitive edge to you.
This is where freight management software plays an important role. You can build your system based on the following: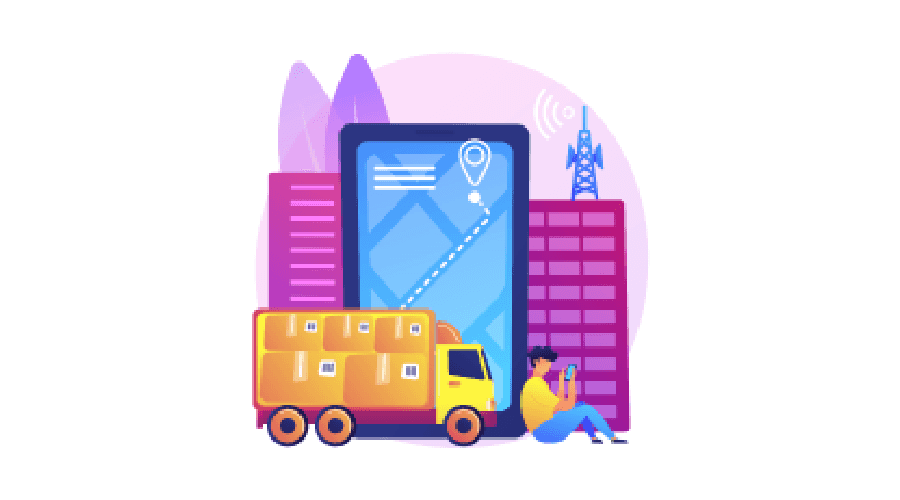 Freight Planning
Planning aims to build a strategy with minimum delivery delays, maximum profits, and less cost and resources. Many factors contribute to these. And, the right planning will help you:
Match the transportation needs with a suitable carrier.
Please choose the right carrier for a specific freight based on its route, destination, content, etc.
Build the most cost-efficient route map for your shipment.
Automate paperwork and schedule task allocation.
Manage Freight and Coordinate With Stakeholders
This complex system involves many activities, processes, and resources. The software must allow you to:
Decide optimal routes for cargo based on traffic, quality, and length.
Alter routes in case of some last-minute issues.
Track freight or drivers' locations in real-time.
Claim Management
Freight claims are based on the understanding that the carrier, freight forwarder, or third party has monetary responsibility for any loss or damage to your shipment. Therefore, there are different rules for filing freight claims. Claims also differ depending on whether the shipment is domestic or international.
The freight management system offers a standard digital process for claim management with a fixed timeframe for reimbursements. In addition, it allows uploading supporting documents such as bills of lading on hand.
Tariffs and Regulations Management
Your freight management solution should offer an interface to capture data and share documents related to regulations compliance. 
Freight Accounting
You should be able to manage the money flow through your freight management software. E.g., paying bills, managing invoices, bills for freight in and out, etc.
The most effective freight management platform collaborates with a supply chain management solution and the ERP platform for customers. This can be further integrated with warehouse and inventory management systems.
Here's a brief of how it works:
When you have items to be delivered to customers, the freight management solution generates a pickup request.
The system then pulls out the info of available and suitable carriers from its database based on specific parameters. FMS can allow you to either manually select the carrier or auto-pick the cheapest or optimum option. 
The system then checks if the carrier is available and accordingly schedules the load and pickup time.
The system sends load distribution information to the shipper/broker. It also shares additional info related to the driver and vehicle assigned. 
A shipper can track and trace the cargo en route and provide this information to the customer if needed.
After the consignee receives the order and accepts the shipment, the carrier is invoiced for its services.
The system uses routing software such as Google Optimization Tools or MapQuest and algorithms to build optimum routes for faster delivery. 
With load planning, you can transport as much cargo as possible with fewer vehicles/containers. However, it needs to be aligned with route optimization because you want the correct hierarchy of goods for faster unloading.
Along with the route, the ideal vehicle load is calculated based on the shipment's size, weight, class, etc. 
The Reasons for Building a Freight Management System
Technology offers terrific ways of improving business efficiency and simplifying our job.
Modern freight management systems use technology to automate many complex shipping aspects. So, rather than spending hours going through emails, reviewing spreadsheets, and manually tracking shipments, you can build an automated freight management solution to manage everything.
Here are the key reasons you must make good use of technology to build a customized freight management solution for your business.
1. Manage All The Freight Functions
With many shipping options, carriers, documentation, and data to handle, it is not easy to manage freights.
Using a freight management system brings all complex operations to one place.
Be it freight planning, costing, booking, or tracking of orders, a freight management solution helps logistics companies operate more efficiently and in a coordinated manner.
2. Bring Down Unnecessary Expenses
Freight management software helps prevent wastage and reduces the amount of money we spend on freight and other related expenses.
For example, FMS lets companies view analytics and optimize freight routes and delivery systems. This, in turn, helps them cut down expenses accordingly. By reducing their freight expenses, companies can extend their services to customers at a reduced cost and gain from of it.
Moreover, with a freight management system in place, you can choose the most affordable and profitable services.
3. Manage Warehouse Easily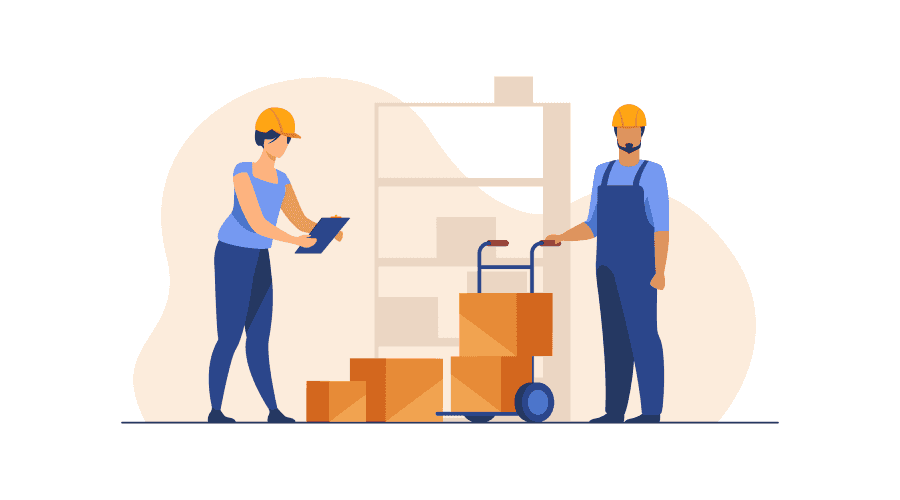 With a freight management system in place, you can improve the efficiency of your warehouse.
It means that the more you use an automated freight management system, the less time you need to spend managing freight and the more time you have for other essential activities, such as warehouse operations.
4. Minimize Human Errors
Human errors are bound to happen when executing all the tasks manually and with so much data to handle.
Take billing and generating invoices as an example. What will happen if you forget to create the invoice of a supplier? You would have to wait till the next billing cycle to raise the invoice. And, what if you make errors in raising the invoice, such as calculation mistakes, or you may lose track of the invoices?
With freight management software, you can automate all such manual tasks, thereby reducing the chances of errors. Moreover, you can store all the financial records in a commonly accessible place like the cloud.
Automating and digitizing most mundane activities ensures that human errors are taken care of to a great extent. In addition, this allows your team to work in strategic roles.
5. Scalability and Customization
Since every business has its requirements, you may need a specific cargo management system that caters to your business needs.
You can always opt to build a solution that's customized for you without incurring substantial upfront costs.
In addition, as and when your business grows, modern freight management systems can be scaled and adjusted accordingly.
6. The Cloud Benefit
Up until now, employing freight management software used to be a cost-intensive exercise. However, modern freight solutions are cloud-based - making them accessible on lease from multiple vendors.
Moreover, cloud-based programs efficiently give access to remote locations and shipments.
Cloud computing also ensures your data is safe and your application is scalable. 
7. Track Orders
Cargo management solutions enable you to view and track your freight deliveries in real-time.
You can easily track where your drivers and your cargo are located at a given time. You can also analyze which routes take longer and which are shorter.
This further helps because it allows you to alter your delivery routes and reduce transit time and costs. By tracking your orders in real-time, you can also ensure that your staff does not go off-route and that your goods are delivered safely.
8. Improve Customer Service
You can improve your customer service by getting freight management software.
How?
The system can track deliveries and tell customers exactly when they will receive their orders.
Besides, most FMS have in-built capabilities to notify customers through emails and SMS when their order is picked up from the warehouse and when it is expected to be delivered to the given address.
This accuracy improves the customer's trust in the company and keeps them informed about their deliveries.
Key Modules of The Freight Management System
Here are the key modules needed in a typical freight management system.
Real-time Cargo Tracking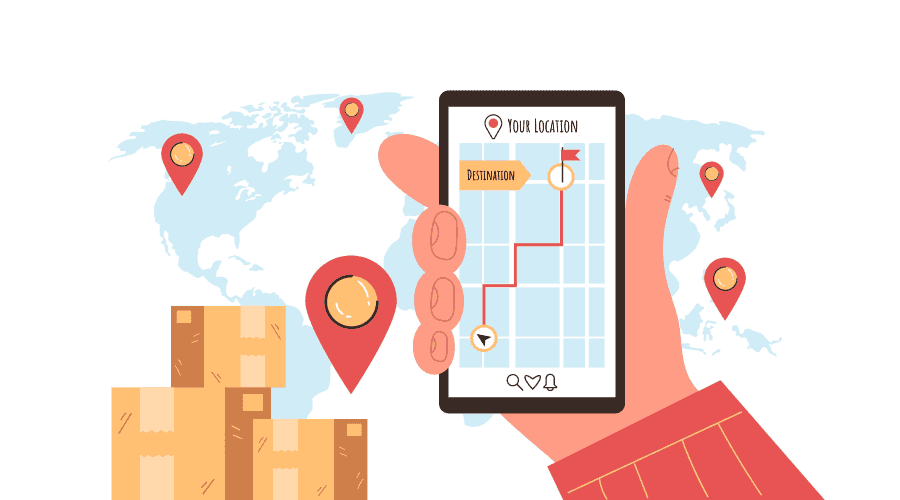 This module aims to make cargo delivery transparent, allowing you to access freight journeys at any moment.
It enhances your control over the information related to in-transit carriers and goods. Besides, real-time cargo monitoring reveals the status and quality of cargo while in transit.
This helps you monitor all cargo movements in real-time on an interactive map.
Regulation and Document Management
Paperwork in cargo management is as vital as cargo tracking. That's why your freight management solution must offer the option to capture data and upload documents in different formats, ensuring government compliance with goods & transportation.
You can segregate the documentation into -
Tariffs and regulation management
Accounting
Claims management
Carrier Solutions
The freight management system should allow shippers to choose from the list of carriers and facilitators according to their price and availability of service.
Based on the shipper's total volume and delivery requirement, the freight management carrier solution also recommends the best transportation mode to cut freight costs.
Data Analytics and Reports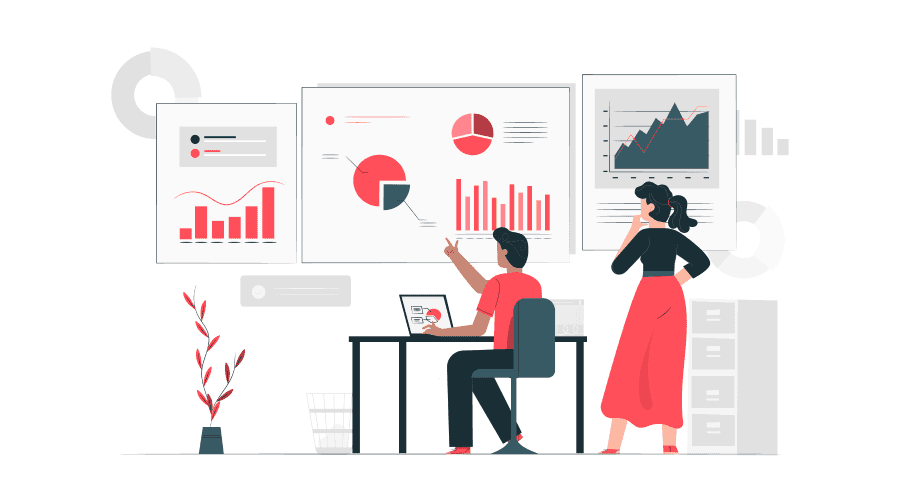 The shippers get to work with multiple carriers and logistics providers. A reliable freight management solution offers data analytics and reporting features that can facilitate shippers to -
Recognize consumer patterns and make business adjustments accordingly.
Compare different modes of transport and opt for the most cost-efficient one.
Monitor the performance of carriers and partners.
Allocate warehouse bays.
Shipment Management
This includes order management, load planning & scheduling, and exception management.
It is also responsible for identifying any disruptions in the delivery plan. In such a case, notifications should be sent to whoever will be impacted by the delay.
Freight Audits and Payment Section
After the freight and transportation bills are generated, they must be verified. After the audit is over, payment is processed. For that, make sure you have integrated payment gateways like PayPal, Stripe, or Braintree.
Build a Robust Freight Management System with Imaginovation
I would say building a robust freight management system is a wise investment. It can help you develop a huge competitive advantage in the market.
Customers are always interested in timely, efficient, accurate information; if your business can not keep up with customer demands, they will soon turn to someone else.
So if you decide to move forward and design stunning freight management software, contact us at Imaginovation.
We can help you build a customized freight management system and eliminate unnecessary hassles, overheads, and paperwork in your business.
We will help you build a system that offers visibility and simplifies processes. You and your customer will no longer be worrying about the location of your shipments. Instead, you can get real-time updates on the freight's status right from pickup to delivery.
Imaginovation is an award-winning web and mobile app development company with vast experience crafting remarkable digital success stories for diverse companies.
Let's talk.
Book A Consultation
Book a meeting with one of our team members and we will help you plan out your next steps. You can also use our calculator tool to receive a rough estimate on your project.