In today's business landscape, the Covid-19 pandemic has exposed significant inefficiencies in supply chains, emphasizing the need for resilience and prompt reactions to sudden changes. The time is ripe for organizations to enhance their supply chain performance by adopting best practices and leveraging technology.
Supply chain managers play a crucial role in rethinking strategies and aligning supply networks with market fluctuations. In this guide, we will explore the strategies, best practices, and technological advancements that can optimize supply chain performance in 2023.
Join us on this transformative journey as we delve into the dynamic world of supply chain management. Discover how technology can empower businesses to overcome challenges, improve efficiency, and deliver exceptional customer experiences. Let's unlock the potential of your supply chain and navigate the path to success in the year ahead.
What is Supply Chain Optimization?
Today, optimizing the supply chain is not just a business strategy; it has deeper offshoots. It can help improve customer satisfaction in a cost-effective manner.
At its very core, it's the process of helping customers get what they want when they want it. Plus, the good part—you get to work on more intelligent ways to spend little to make that happen.
That's a simplistic way of looking at a high-performing supply chain that enables business efficiency and responsiveness. And it can help augment profits for your business and contribute to supply chain sustainability.
A futuristic step towards end-to-end supply chain optimization is to make the best use of emerging technologies. The tools, technologies, and resources, including Blockchain, AI, and IoT, can create a competitive advantage, improve efficiency, and boost performance in a supply network.
Key Benefits of Supply Chain Optimization
It is evidently the right time to herald a new era of resilient and sustainable supply chain management. However, one must know the window of opportunity while optimizing the supply chain.
Here is an interesting statistic. According to research, the global supply chain management market is expected to reach almost 31 billion U.S. dollars by 2026. (Source:) 
This is an excellent reason to explore the digitization of supply chains. Broadly, it can help drive growth, optimize costs, and mitigate risks. Let's look at some more on-the-ground benefits.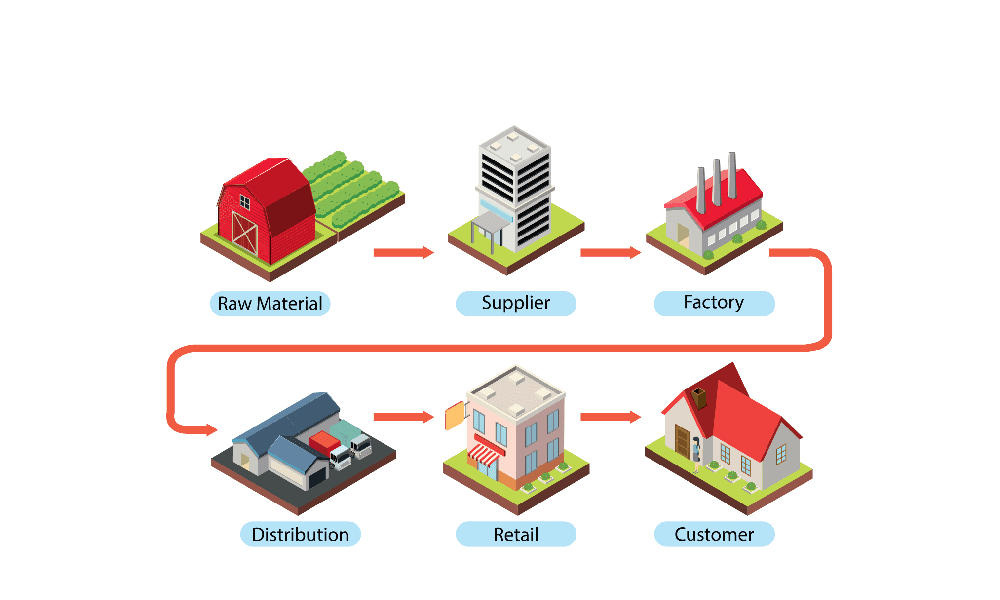 Stimulating Benefits of Digitized Supply Chains
With digital supply chains, while companies enjoy benefits, one of the critical lenses is to check out how it benefits your customers.
1. Improved Quality
One of the facets of supply chain optimization is that you can ensure that customers receive quality products. Supply chain optimization techniques and procedures augment quality management into holistic production processes.
A great spin-off is that it will drive efficiency and also eliminate waste. Plus, quality standards and KPIs can streamline and navigate each stage of the supply chain process.
2. Reduced Costs
Supply chain costs are an essential part of overall costs. When optimizing the supply chain, one can see measurable cost reduction in target areas, including:
Transport costs
Inventory costs
Internal supply chain costs
Procurement and distribution costs
Labor costs
Overall supply chain costs
Today, core supply chain managers focus on supply chain infrastructure optimization, which can help to automate repetitive processes.
The increased process efficiency can lead to savings in labor costs. Plus, on-time deliveries mean reduced costs of capital tied up in inventory, warehouse space, and writing off potentially obsolete stuff.
3. Higher ROI
Most entrepreneurs look out for ways to boost ROI! And achieving ROI through digital transformation and automation in supply chains is a reality today.
Digitizing can help to improve an organization's resilience to the external force. Plus, it can help supply chain managers make some great strides in achieving value.
The most successful managers today have built thoughtful ROI models. So, the models can support hard ROI (boosting speed, quality, and cost that yield hard dollar savings) and soft ROI (leveraging various processes).
With such measurable models, it is easy to see tangible returns such as happier customers, enhanced forecasting, and lower inventory costs, to name a few.
4. Streamlined Point of Contact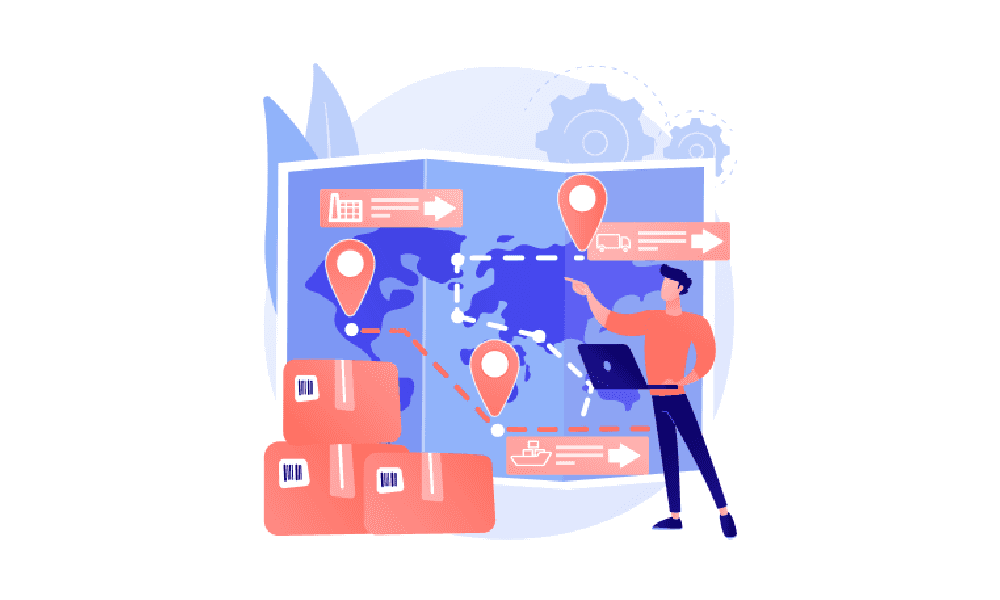 Imagine having multiple vendors on different interfaces. It can be a task interacting with multiple ones. So, it makes sense to centralize the system where all multiple vendors can retract into a single one.
An optimized supply chain offers savings not just in costs but in time. So, it is exciting to work on integration, where one can easily access data.
5. Forward-looking Supply Chains
One of the ways of managing supply chains is when the market changes, and you react to it.
The other way that is more forward-looking is to do a premortem and find out proactive ways of analyzing and predicting future requirements. Here, focusing on data collection, analysis, and sharing can help ensure predictability.
6. Minimize Lead Times
Wait times can get frustrating, especially when procuring raw materials. With digital supply chains, one can look forward to the simplified execution of orders. Plus, Supply Chain 4.0 offers the application of IoT and advanced robotics, which helps reduce the delivery time.
7. Accessible JIT
Just-in-time (JIT) manufacturing can be leveraged with technology use. A well-managed JIT system will drastically reduce costs such as storage costs associated with keeping materials on hand until they're needed.
Accommodating new technology can be a challenge. However, new-age technology solutions and capabilities, including the IoT, Big Data Analytics, Robotics, and Blockchain, can allow us to predict and understand customers' unique preferences. Furthermore, it helps to bridge the gaps.
With Supply Chain 5.0, the human touch, which enables hyper-customization to the needs of customers, is highlighted. The switch ensures seamless end-to-end supply chain processes. It's a great time to explore new-age technologies and pave the way for new transformations.
Five Ways Technology Can Boost Supply Chain Performance
Supply chains need to be resilient to meet new levels of changing customer expectations. Plus, deal with sourcing challenges and product burn rates.
One way to solve the challenges is to look at emerging technologies. Today, supply chain managers can boost supply chain performance with technological innovation and a great blend of modern strategies.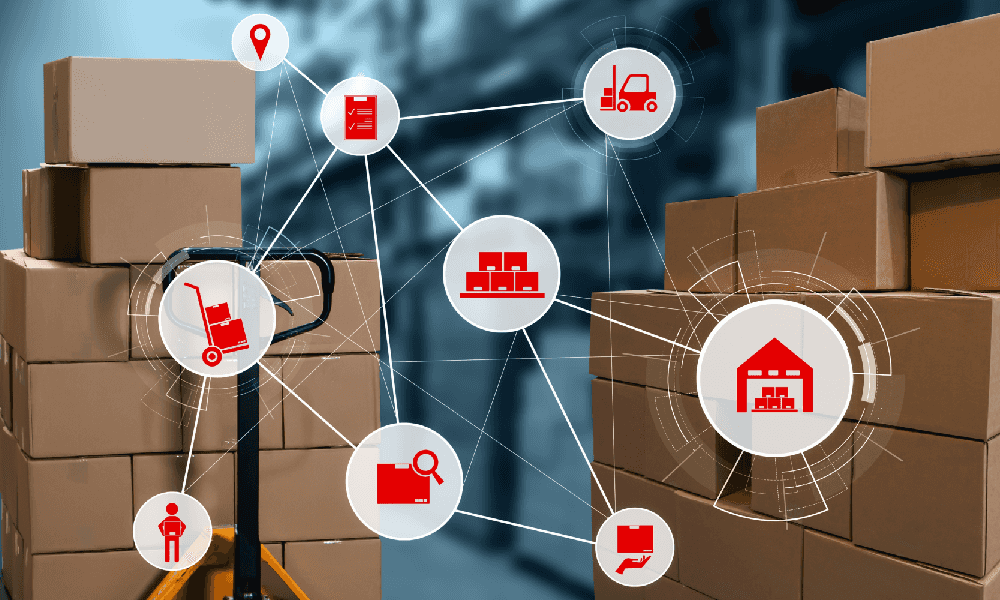 1. Streamline Processes and Increase Visibility
One of the facets highlighted in a study as a supply chain performance snarl is manually driven processes. The concern is attributed to the continued lack of supply chain visibility. In fact, 79% of supply chain enterprises report the concern (Source:). 
While lack of visibility is a global concern, one of the ways to solve this is through automation of the supply chain processes. Here, technology can offer benefits such as easy accessibility, accuracy, and detailed reporting of data.
2. Gain a Competitive Edge
It is critical to stay ahead in today's hyper-competitive market. Though emerging technologies can be a good solution, it takes well-rounded research to understand the right blend of advanced technology to apply for specific use cases.
Investing in the right modern technology can create efficient, sustainable, and socially responsible supply chains. Here's a peek at some advanced technologies to look out for:
Artificial intelligence and machine learning: AI and ML, can help create automated processes and procedures optimizing the supply chain. Plus, with AI and ML one can benefit from an end-to-end supply chain.
Internet of Things (IoT): Wearables and IoTs can increase visibility and reduce costs.
The Cloud: Cloud-based solutions can enhance myriad facets such as data integration, security, and information sharing.
Autonomous mobile robots (AMR): AMRs have the potential as a tool to optimize the picking process. Plus, supply chain behemoths such as Amazon have underscored the use of AMRs in the past.
Blockchain: Another exciting technology is Blockchain, which has the potential to support the supply chain industry through augmented traceability and security.
3. Positive Impact on Customer Satisfaction
Leading supply chains all over the globe want to eliminate operational bottlenecks around capacity limitations. What's more? There is a constant quest to streamline processes and procedures.
With technological innovation, business owners can accelerate their business. Innovative strategies can help boost ROI. Moreover, companies can enjoy the satisfactory performance and have happier customers.
4. Efficiency in Managing a Complex Supplier Network
Take a moment to think! In a large multinational, there are thousands of vendors. Most often, they work in multiple sites and diverse regions.
It is quite logical that as an organization, the management of the suppliers needs to be efficient. And this includes proactive tracking and timely invoicing and payment.
With a robust technological solution that can pool real-time data, it is easy to manage vendor contracts and automate invoicing and payments. Moreover, this can not only help to reduce supply chain costs but also drive efficiency.
5. Establish Green Initiatives
Yet another critical facet that is no longer optional for companies is to reduce their carbon footprint actively. Supply chain organizations need to work on becoming sustainable and socially responsible.
So, it is becoming more and more significant to have technological solutions in place, which can help create a measurable framework of policies and procedures designed to improve the workplace.
Such initiatives go a long way in extending the greater good for customers, employees, the organization itself, and the community.
Optimize Supply Chain Performance with Imaginovation
It's time to embrace new-age technologies intelligently. The COVID-19 pandemic has taught us that resiliency in supply chain networks is critical. So, get ready to invest in innovative solutions that can help you transform your smart supply chain into a robust and adaptive value chain.
Don't settle for a solution that does not empower you to optimize your supply chain! So, if you are looking at developing a robust solution, talk to us.
We are an award-winning web and mobile app development company in Raleigh with remarkable experience developing game-changing digital stories. Let's talk.