Digital transformation isn't an option anymore in today's rapidly changing environment. And the good part is that the insurance landscape is no different. 
The insurance industry relies on niche technologies to curate products, which boost customer experience. 
So, there is no way to decelerate IT modernization in insurance. C-suite executives must plan to get their insurance legacy systems future-ready. 
What can you do? 
Well, you can plan for insurance core system modernization. 
Why? 
Firstly, you will find a positive impact. Plus, it will help boost your organization's IT productivity and address digital business needs. To put this straight! The focus on insurance system modernization needs amplification as a priority. 
Keep reading to find out the strategies to ensure that your modernization goals are achieved.
Quick Links:
The Need for Insurance Core System Modernization
It is easy to explore the IT capabilities, which augment the booming insurtech wave. So, when you know why you need to do it, you will find the drive and desire to achieve it systematically. 
Let's quickly check out the top reasons for digital transformation in the insurance sector.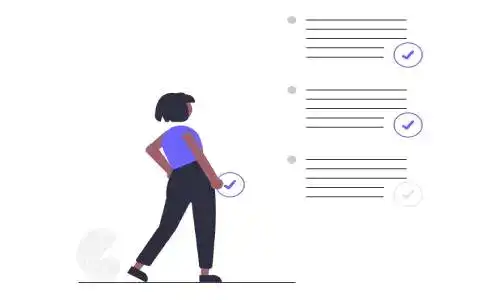 1. Boosting Customer Experience and Reducing Churn
As an insurer, you may want to enjoy a faster time to market for rate changes. One of the ways to ensure flexible digitized product systems is to revamp the product innovation process. 
The digital transformation can lead to more positive user experiences. Plus, it helps with increased support for agency and broker sales processes, which is critical to driving sales. 
So, here's the thing—when you work on improving processes, it can boost customer experience and reduce churn. 
According to a study by McKinsey, insurers can see premium increases from 0.5 to 1.0 percent in P&C. (Source) Moreover, the same effect can be observed in life insurance. 
2. Enhanced Productivity
The entire idea behind an overhaul of operations setups is to see an improvement in work organization. 
So, for insurers looking at boosting productivity beyond IT, you can look at innovating and introducing a new core system. You can explore disruptive technologies. 
In this context, the McKinsey Insurance 360° benchmark reiterates how modernizing IT can help you with that extra edge in productivity compared to peers with legacy IT systems.
3. Reduced IT Costs
When processes are streamlined and modernized, it's logical it can reduce the cost of your IT core systems. 
For example, many insurance companies run on commodity hardware instead of mainframe systems. 
So, IT costs per policy with remodeled IT can be up to 41 percent lower than counterparts with legacy IT systems. However, players still have challenges in realizing these potential savings. 
Why? 
It can be attributed to the lack of decommissioning of old techniques and overly complex configurations. Plus, there will still be challenges in project management.
4. Improved Decision-making
Timework legacy systems and older systems can cause delays in decision-making. 
Such delays can lead to degrading business agility. It's simple—lack of business agility can directly impact customer experiences. 
So, to correct this, insurers need to modernize their core systems. Thus, it is necessary to innovate and be more agile, efficient, and customer-centric to avert the loss of market share.
Financial services need to remain competitive, and there is a dire need to modernize software used by insurance companies. 
A prime motivator for the change is meeting client expectations, averting loss of market share, reducing costs, and enjoying cybersecurity. To enjoy the full benefits of modernization, one must go to the root and start with an attitudinal change.
Selecting the Right Strategy to Move Forward
Technology-modernization programs will have their context and trade-offs. As insurers, you will need to navigate through them successfully.
The right digital transformation strategy will help you make optimal decisions and deliver meaningful results. 
Let's take a look at the best strategies based on your business's modernization needs.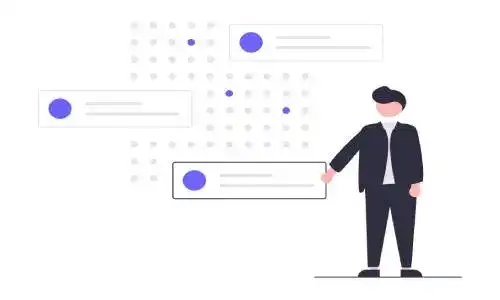 Revamping Legacy IT Platforms
For insurers who have legacy IT platforms, they may find limited options to modernize. 
Why? 
Firstly, these systems are functionally adequate but technologically outdated. Some may consider refactoring, which is to modify a system's internal structure without altering its functionality. 
It can help upgrade the technology and still retain the features tailored to the specific business needs.
What can you do if you have a well-performing system like claims but outdated technology?
You can try a refactoring approach with a one-to-one mapping in code migration using a blend of automated migration and manual recoding. 
However, refactoring can have drawbacks. 
The mapping in code migration can result in a missed opportunity for modern system integration. 
You may find costs grow substantially higher than anticipated. 
The refactored code structurally lacks the architectural advantages of contemporary programming languages. 
The changes can be complicated and time-consuming.
One of the ways to address this challenge is to look at black-boxing for solutions. Here, insurers expose core insurance functionality as services to the outside. 
Next, they can work on the functionality from the legacy systems on the inside. And the good part is that one can modernize the core back-end systems slowly. 
The caution for black-boxing is that it can be viable only if existing core systems have been well-maintained and stable.
Curating New and Proprietary Platform
The approach helps to put your thoughts on the product that you want to develop. You can come up with something that's custom, modern, and simplified when designing the system and its components. 
Thus, creating from scratch can bring more value than adopting a standard package for a brand-new company. And, developing a new proprietary platform approach isn't new for insurers. 
The opportunity is to cater to the unique requirements of the insurer and integrate them into the existing landscape. Plus, the system helps to tailor to the local offerings, which results in reducing administrative costs. 
The challenge is to be aware of all relevant external offerings so that the system development is robust to handle complex flows.
The challenges of curating a proprietary platform include:
Higher costs
Longer timelines
Added risks in comparison to buying a software package
Extended functionality freeze during the programming phase
Such challenges can hamper the successful delivery capabilities of the project.
Purchasing a Standard Software Package
Standard software packages are popular, and many insurers lookout to overhaul their core systems. 
Why? 
Firstly, the systems are more streamlined and include all necessary functions such as pricing, underwriting, claims to process, and more.

The features help improve efficiency across the enterprise. So, what are the key benefits that make a standard software package look promising? Here are some facets:
Best-in-class functionalities blended with industry best practices. So, whenever there are regular updates, they include the product and process innovations and regulatory requirements.
Faster implementation in comparison to modernizing or building a new proprietary platform.
Cost benefits from shared development with multiple insurers involved.
Easy access to skilled resources from outside the insurance company.
You may find a few benefits at times. However, the use of standard software for claims and policy administration still remains strong. 
It is popular in regions such as the United States, Central, and Eastern Europe, the United Kingdom, etc. 
Now, here is a well-rounded view of the adoption of standard software packages. On the one hand, the standard packages are gaining momentum, but challenges still remain. 
One of the challenges on the implementation front of the standard software is the costs involved and the resultant benefits. If the insurer develops a dependency on an external vendor, it may lead to amplified costs and reduced flexibility.
Phased-out Development
Another strategy is to opt for a phased-out overhaul of the aging core systems, which is quite similar to revamping the legacy IT platforms. 
What does this mean? It spells out identifying the aging systems and replacing them on priority with modern systems.

The phased-out approach can be performed more iteratively so the new core grows from strength to strength. 
The huge advantage is that all other existing layers of systems and applications can be transferred in a less disruptive manner.
Insurance Modernization: Breaking Down the Barriers
Any modernization project needs a few prerequisites in place. One needs to have a clear vision of the desired results and impacts and a well-defined roadmap for ramping up. A systematic approach can save costs and streamline efforts.

However, in the modernization process, insurers may still have challenges. What can you do? It would help to recognize and mitigate them at early stages. Here are some facets that you can consider.
Regulatory risks. Regulatory compliances are critical for the insurance landscape. And, one cannot but cater to all of them. So, when replacing your aging core systems, it is great to check if all existing regulatory controls are accounted for and included in the new systems.
Customer service risks. Core systems that are already in place typically take care of customer-facing services, such as claims. It may be good to check that all such customer service facets are mapped in the revamped versions when moving to a newer system.
Competing business priorities. When insurers undertake modernization tasks for their core systems, it may disrupt progress on specific business priorities. The disruption could be for months and, at times, even years. So, such modernization efforts turn out to be quite unpopular with business sponsors, who prefer to invest time and money in their own innovation projects.
Project/Program fatigue. For large-scale project revamping initiatives, the core modernization efforts may hit a point of fatigue. The exhaustion point is typically attributed to the lengthy upgrade process.
It is great to be proactive about the project risks. 
When one understands the risks and prepares well to break through them, timely action can save a lot of time, effort, and money. 
The magnitude of the risks can be lessened by taking action in a timely and practical manner.
Modernize Insurance Core Systems with Imaginovation
It's time you look at core insurance systems modernization blended with the best industry practices. 
The ramp-up will help to have a digitally thriving business, steering you ahead in the insurance landscape. 
If you are looking at partnering with professionals who can help achieve your business objectives and meet your unique requirements, talk to us.
We are an award-winning technology company in Raleigh with vast experience in helping businesses chart profitable growth and incorporate leading practices.
Let's get in touch!