Over the last two decades, the internet of things has been adopted in industries worldwide. It has matured significantly and has become a mainstream technology instead of being limited to early adopters. The technology is showing no signs of slowing down in terms of innovation.
OEMs are constantly developing new solutions and products for industrial and consumer use cases. Enterprises are seeing the value of IoT and are rapidly adopting the internet of things to streamline their processes and make them more efficient.
Individuals are bringing more IoT devices to their homes and offices to make their lives easier and more convenient.
Read on to learn more about the current state of IoT worldwide and the top ten trends we expect to see in 2023.
Current State of IoT
Globally, the number of IoT devices is expected to reach 29 billion by 2030, from a mere 9.7 billion in 2020. The internet of things market volume is expected to reach US$33.74bn by 2027, with a staggering CAGR of 11.49 from 2022 to 2027.
Among enterprise IoT usage, most deployments are in electricity, gas, steam, water supply, and waste management. The wholesale and retail industry.
Transportation, storage, and the government sectors are also trailing closely behind in IoT deployments. These top industry verticals alone have deployed more than 100 million IoT devices. Besides these, industries such as connected vehicles, IT infrastructure, and asset tracking are expected to have more than a billion devices by 2030.
In the consumer segment, the smart home sector is leading in deploying internet of things devices. By 2023, the smart home segment is expected to grow by 350 million.
Voice assistants have seen significant growth over the last year, with millennials making the most significant contributions. Around 65% of people between the ages of 25 and 34 use voice assistants in their daily lives. They're closely followed by people between 18 to 24, with around 59% of the demographic using voice assistants.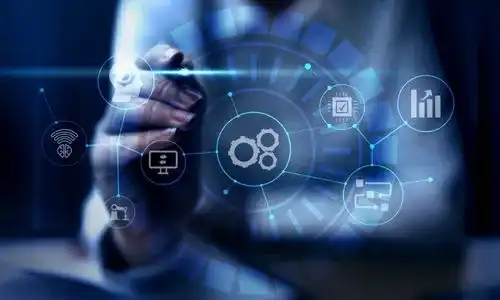 Smartphones and other media devices continue to be the most commonly used IoT devices in the consumer segment.
The last couple of years have also seen much attention toward IoT security. Improving security was one of the most common reasons to adopt IoT, at least among European users. But users and governments have become very aware of IoT devices' security risks and vulnerabilities.
A significant portion of cyberattacks in 2020 targeted organizations using IoT devices. Governments have started drafting or even rolling out legislation setting minimum security standards for IoT devices.
Top 10 IoT Trends and Predictions for 2023
Before we dive into the details of trends in IoT, let's take a sneak peek at some top trends and predictions that you can expect as influencers in IoT technology.
1. Digital Twins
With widespread digitization and the availability of sensor technology, 2023 is expected to see a rapid proliferation of digital twins in more industries. The technology will offer more visibility into organizations' processes and help stakeholders analyze and improve them. The last two years saw the rapid maturation of technology, and the trend is expected to become more mainstream. Organizations are trying to build robust supply chains and logistics solutions after the COVID-19 crisis, and digital twins will play a huge role here.
Companies in the space are collaborating with tech giants to reach diverse clients and improve their solutions. For instance, Ansys Inc, involved in mechanical engineering and simulation, has joined hands with Microsoft Azure.
The past year has also seen attempts at building a standard for digital twins, with Twinify and Digital Twin Consortium leading the pack.
2. AI and IoT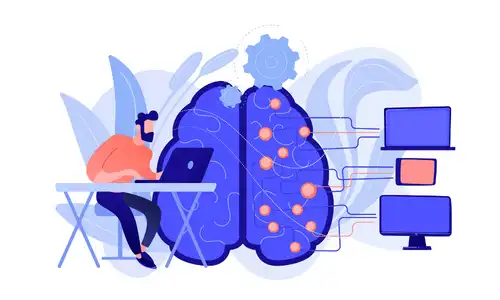 The proliferation of IoT devices has allowed organizations previously unavailable access to granular data about their operations. Businesses can get detailed insights regarding their employees, productivity, service or product quality, and other information. Companies have started to leverage this data to develop and power their artificial intelligence models.
By integrating AI into their systems, businesses can automate more processes and improve the quality of their products and services. The last year has seen more IoT solutions with edge processing capabilities.
These solutions allow organizations to deploy AI closer to the sensors or actuators, reducing connectivity requirements and empowering faster decision-making within the internet of things systems. They have also allowed deploying of IoT solutions in more industries and for more applications.
We have already seen technologies like predictive maintenance become widespread and mainstream. In 2023, we can expect more businesses to adopt these technologies in their manufacturing, assembly, logistics, shipping, fleet management, and other processes.
3. New sensor tech
According to Gartner, we can expect innovations in sensor tech throughout 2023. We can also expect price drops in existing sensor tech and a subsequent reduction in the price of IoT solutions. Gartner also predicts innovation in algorithms which will help gain more insights from existing sensor technology.
In the 2023 CES, Bosch is expected to present sensors among the likes of long-range Lidars, high-performance magnetometers, barometric pressure sensors, and AI-based sensor systems.
The company, along with many other players, is expected to showcase new sensor systems designed for autonomous vehicles. There is news about sensors that can track driver and vehicle performance, preventive maintenance, and for fleet analytics.
In the field of smart agriculture, Himax technologies have partnered with Seeed Studio to showcase the LoRaWAN Vision AI sensor at CES.
4. 5G connected car services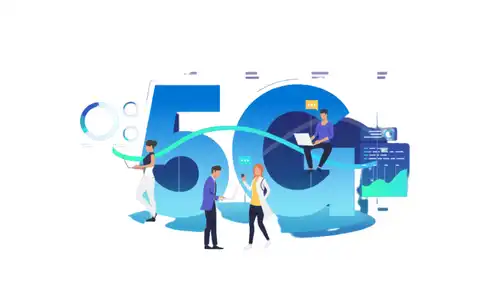 In the following year, we can expect 5G connectivity to become more common globally. The last year saw many providers launch their 5G services, but they were only available in a few locations.
Many providers were also criticized for poor implementation of the 5G standard. But in 2023, we can expect service providers to fix these issues and the technology to reach more people.
The launch of 5G services has also prompted advances in connected car tech. Many operators are trying to launch connected car services as an add-on to customers' 5G plans. This is expected to increase vehicle-to-vehicle communication, improve ADAS systems' situational awareness, and reduce collisions.
AT & T have already announced that it will work with BMW and Polaris to offer connected vehicle tech. Their NumberSync plan allows owners of select BMW cars to make and receive calls through their vehicles even when they don't have their phones with them.
5. Chip-level innovation for IoT devices
While we have seen advances in IoT sensors and solutions, we have yet to see much innovation at the chip level. Over the next year, we can expect this to change. We can expect more specialized chips for IoT systems leveraging their specific advantages and use cases.
These changes are primarily driven by the popularity of edge computing and AI in IoT solutions. Organizations are demanding more processing power at the edge, and the industry is responding with new architectures and instruction sets.
By 2023, we can expect specialized chips that can handle neural networks and AI systems at low power. And, of course, these changes will drive further innovation in AI solutions that will take advantage of the new chips.
Organizations and governments are also exploring solutions that can reduce the global chip shortage, which is expected to continue in 2023. Companies are trying to build robust supply chains and reduce their reliance on a very small number of chip manufacturers.
6. IoT in healthcare
The last couple of years have seen IoT advance into healthcare in the form of wearables to voice assistants and connected medical equipment. Heart rate and SpO2 sensors have become common in smartwatches and wearables. In 2023, we can expect more IoT solutions to hit healthcare institutions. The market is expected to hit $267 bn by the following year.
The upcoming year will see wearables get smarter and incorporate sensors that can measure more parameters. We can also expect more at-home smart sensors to monitor patients' vitals.
According to Forbes, we may become familiar with the concept of a virtual hospital ward, where doctors and nurses will oversee and monitor patients within their homes.
7. Ethical, legal, and privacy concerns about IoT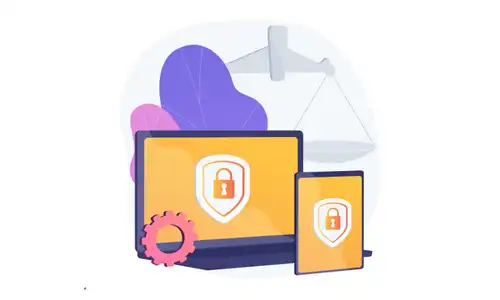 The past couple of years has seen increasing awareness about the risks of IoT devices among the general population. This was highlighted in Gartner's 'Top IoT strategic trends and technologies through 2023' report. As the technology matures, the ethical and social implications have become more apparent.
Consumers have become aware of the privacy risks that IoT devices pose. Concerns about the ownership of data, how it may be used, and how it will be secured have been raised. For instance, over the last year, it became clear that Ring doorbells often share video footage with law enforcement without users' knowledge or consent. Many smart home devices were found to collect user data, including voice and video recordings, often used to improve these products or services.
In 2023, we can expect more users to be aware of these concerns and governments to bring regulations dictating how user privacy must be protected with IoT devices.
8. More emphasis on the security of IoT devices
Consumers, governments, and OEMs have become aware of the importance of security IoT devices. The past two or three years have seen many IoT devices getting compromised and attackers accessing organizations' data through the internet of things devices without robust security.
Over the past years, legislation has demanded OEMs remove default or standard passwords for IoT devices. The latest legislation regarding IoT security is about labeling devices with security risks.
Countries like Singapore and Germany have already implemented labels that tell the consumer the security risks associated with an IoT device. The US, the UK, and the EU are exploring similar legislation requiring OEMs to mark their IoT devices' safety levels or features.
9. New user interfaces and experiences
As IoT becomes more mainstream in the consumer segment, OEMs have started exploring new interfaces for users to interact with them. Companies are stepping away from sticking a touchscreen on smart devices and calling it a day. For instance, many automobile manufacturers have started realizing that touch screens are not the best way to interact with infotainment systems.
OEMs have also started developing smartphones and wearables in new form factors necessitating new UIs. Combine this with the increasing popularity of voice and digital assistants, and we expect to see exciting and novel UI in the upcoming year.
10. New connectivity technologies
The last year saw many providers offering NBIoT services for IoT devices. The trend is expected to continue the next year as well. We can also expect OEMs to experiment with new connectivity technologies for specific use cases.
Advances in 5G and satellite internet connectivity can create opportunities for OEMs to develop new IoT products.
Develop IoT-Enabled Solutions for Your Business with Imaginovation
If you are a business owner who wants to develop powerful IoT-enabled solutions, talk to us.
Imaginovation has served clients worldwide by developing custom IoT solutions for their businesses. Our team comprises expert engineers, designers, and project managers, who have incredible experience in developing game-changing digital stories.
Let's talk.
Book A Consultation
Book a meeting with one of our team members and we will help you plan out your next steps. You can also use our calculator tool to receive a rough estimate on your project.