Boosting productivity isn't easy in a world riddled with high-stress levels and fast-paced living! What is empowering is with emerging technologies, one can pave and accelerate the path to the future of productivity.
The excellent news – enhancing productivity is an effortless experience with MagicTask, a next-generation gamified project & task management system.
Take a moment to reflect! Jenny loves to create magic at work. She starts her day hoping that things don't spiral out of control. However, her workday is filled almost in a flash with high-priority and low-priority tasks. She often mulls over why work is so difficult.
Have you ever felt:
"I would love to manage my time better."
"Can I ever complete all that's on my to-do list?"
Jenny is looking for solutions. And she's not heard of MagicTask – the ultimate roadmap to the future of productivity.
With MagicTask, she can do more of what she loves and create magic daily. Are you curious? Let's unleash the future of productivity and get to know MagicTask better!
In this blog post, we are going to see what MagicTask is, why we created it, and our philosophy behind it.
What is MagicTask?
When do users get instinctively drawn to a tool? Of course, there could be a zillion things. Listing a few, one may think of features, usability, and accessibility. But at the core, it is incredible to have a fun experience.
It's no wonder that gamified experiences help to connect more and increase levels of engagement, and it taps into users' innate desires for competition and winning.
MagicTask is a next-generation project and task management system that has unique gamification features. It is designed to be used for all kinds of projects across different industries. You can use MagicTask to manage your professional as well as personal tasks, helping you to enhance concentration.
The robust enterprise task management platform aims to boost productivity, efficiency, and work satisfaction with a simplified user experience.
Plus, with minimalism, the tool brings immense value as a user-centric and robust task management system. Users also get the benefit of managing everything from a single place by keeping an eye on all the tasks in a project.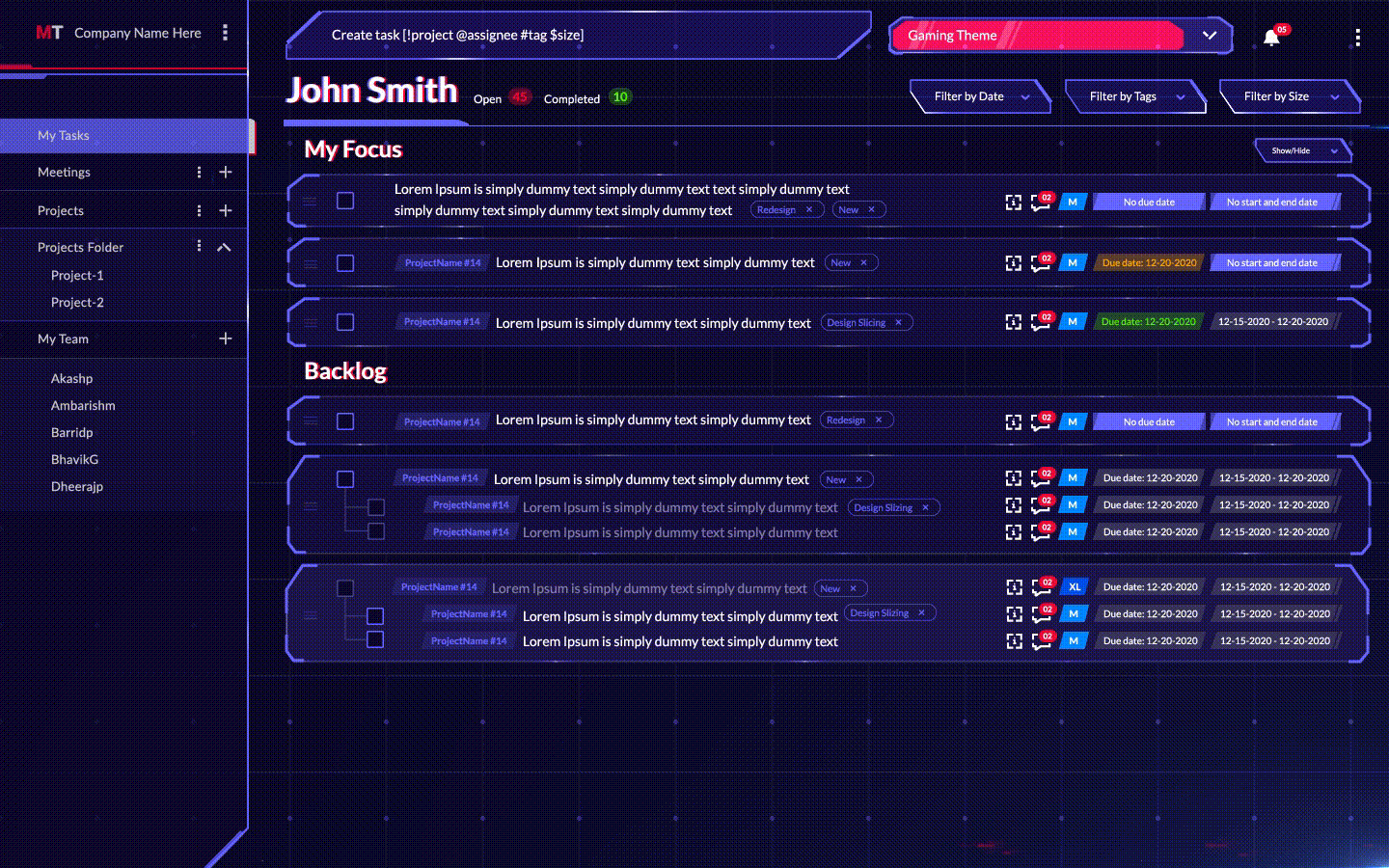 Unique Features of MagicTask
1. Get Amazed With Awe-inspiring Visual Layers
Users love the vibrant user interfaces of the MagicTask platform that are aesthetic and easy to navigate.
The developers built it with a clean version (aka the "clean theme"), allowing users to seek the non-gaming aspect of the system.
For gamers who love and appreciate gaming, you can check out the marketplace themes (keep reading to learn more.)
2. Make The Most of The Productivity Layer
MagicTask users love minimalism when managing end-to-end tasks in real-time. The tool makes it very simple to add even small and simple tasks, motivating them to use the tool more often to complete tasks.
What's more?
MagicTask gives more control to each team member (in a team set-up environment,) so they never lose track.
Plus, the platform facilitates end-to-end task management, making it easy to collaborate on projects. And you can watch your team achieve their weekly goals more efficiently.
3. Enjoy Visibility Across Teams
It will be easier for project managers to get a comprehensive snapshot of what's happening in a specific project, making it easy to handle the team and tasks more efficiently and effectively.
MagicTask facilitates the collaboration of different teams working on projects while keeping track of the progress of individual projects.
In the high-level overview of all the projects, one can look out for valuable data such as:
The number of tasks (both open and closed)
The due date of each task
Team members allocated for different projects
Plus, teams can use the search and filter features to check if the task or team member is behind schedule and needs assistance.
Fun Fact: With the gamified facet of the platform – once a user completes a task, users receive a value of points created by a proprietary algorithm. These wins enhance user engagement. And the innate desire to compete with others within a team makes it fun and boosts productivity.
4. Declutter Yur Mind, Boost Creativity, and Reduce Stress
Let's think of Jenny's challenges! She had tons of tasks assigned all at once. So, she always finds her workday getting kind of crazy and demanding, with hordes of pending tasks. She suffers from a lot of stress because she finds it difficult to prioritize.
With MagicTask, she can get all her tasks into an organized system with a top-down approach. Jenny can now enjoy efficiency, organization, prioritization, and fulfillment, all while decluttering her mental space allowing her to enjoy the many amazing things that life has to offer.
5. Make Your Work Feel Like Play
What's exceptional about MagicTask? The tool comes with unique themes that are rare, exclusive, and in limited edition. So, as you create, assign, and/or complete tasks, the points get added to your points pool.
Users can purchase a theme card. And when they buy one, they receive their unique version of that card. What makes the card unique is the mint number that shows the order in which it is obtained.
What's exciting – as users use MagicTask with their new theme equipped, they can earn points and watch their theme level up. As the theme gets more powerful, exclusive facets such as animations, sound effects, and other content are unlocked!
Some levels to look out for include: Distinguished, Legendary, and Grandmaster (among many others).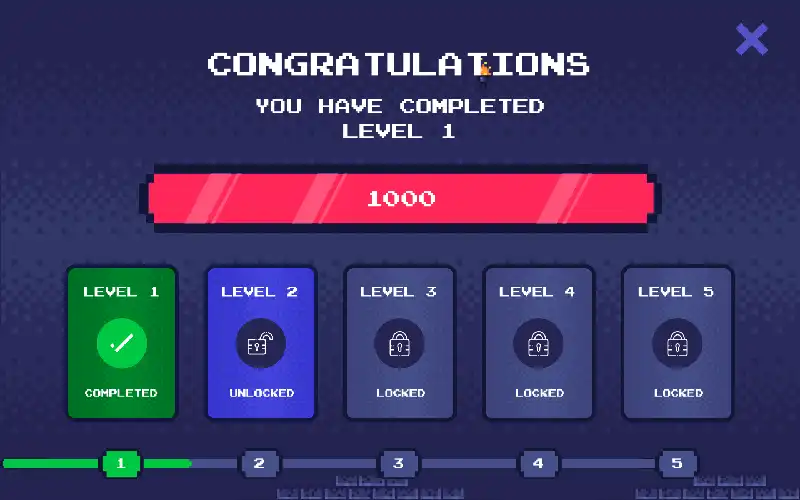 6. Use As An Effective Communication Tool
MagicTask eliminates the need for a separate communication tool. It is easy to create a MagicTask project for each applicable chat channel. Once created, it will allow you to keep track of the to-do items that come in through Slack that need to be added to the MagicTask.
So, sharing ideas, raising questions, and keeping all content on one channel is easier. Plus, you can use "Comments" to add your comments about a specific task.
The Philosophy Behind Creating MagicTask
The journey to the creation of MagicTask started with looking at some hard facts, grounded research, and insights on challenges faced while using traditional project management tools. Let's look at some of these:
Work-life balance: There are some real hard facts – within the last 20 years, the time that a person works has increased by 15 percent while the same person's time decreased by 33 percent.
Difficulty in prioritizing hordes of tasks: Users feel overwhelmed and stressed with all the tasks that need to be created, managed, and completed. Moreover, they find it hard to prioritize.
Challenges with meeting goals and deadlines: Entrepreneurs and managers often wonder – why specific teams are more productive as others struggle to meet their goals and deadlines.
Complex tools: Project management tools such as JIRA are complex and sometimes counterproductive when used.
Apart from these insights, the Imaginovation team learned through their pain points! Although the team has a proven record of successfully delivering innovative digital products to its clients, the team was internally striving to organize work.
With over 20 employees and a pool of 10+ vendors to manage, organizing the work with project management tools such as JIRA was becoming too complex and time-consuming. The team also explored various other project management tools for better management.
Not thoroughly satisfied with any of the tools, Imaginovation started developing its own product MagicTask, in mid-2019. The idea was to create a platform that would remove all the complexity of project management and provide a perfect solution for everyone on the team.
MagicTask's North Star
What's the platform's North Star?
I believe "MagicTask declutters your mind and increases productivity while making it fun to work."
We built MagicTask with a "Best Gamer" mentality. For a gamer to be the best in what they are playing, you have to be very competitive, see progress and output, relieve stress, value your time, get rewarded, and most importantly, have fun (of course).
MagicTask was created to include all of these characteristics and values, which reflects back to the psychology behind the platform and why it was built in the first place. 
It was made for all of you gamers out there and even the entrepreneurs who want to get things done in a simple way and have fun while doing it.
The Curation Story
Enter Sudo Innominate (the co-founder of MagicTask).  Sudo and his entire family use MagicTask to keep everything on track. He uses it to manage his schedule, keep track of his business projects, identify important business milestones, and so on.
His wife uses this tool to manage her sales company that she runs out of her home. Not to mention the exciting themes in MagicTask that keep them hooked to this platform.
MagicTask offers them a shared "room" where they add items to their to-do lists to keep up with their chores. They have their shopping lists, home projects like cleaning out the garage, reminders for paying bills, etc. – all at the same place, LITERALLY!
Bottom line: Learning from Sudo, users can now work smarter with MagicTask. How? It's simple - choose the right task management solution, which is the key to achieving higher productivity. MagicTask is your one-stop solution that works well for any team and project size.
The tool is an inspiration that keeps you motivated to achieve more at work as you become a protagonist in shaping the future of productivity.
How MagicTask is Reshaping the Future of Productivity
With the global pandemic, working remotely is the new normal. The reality is that C-suite-level leaders have a greater need to prioritize tasks today. Of course, prioritization of tasks isn't just restricted to work and business scenarios alone; users need them at individual and personal levels too.
Now, with MagicTask, achieving productivity is getting redefined. It is time to work at lightning-fast speeds and get ready to be more productive. It is an all-in-one solution that is a great choice to get over your work-log-piling days. The future of productivity looks promising with the tool, and as users, it is time to unleash its full potential. Let's dive into some significant facets that are not-to-be-missed.
1. Remote Access from Anywhere
We just talked of remote working becoming the new normal. With MagicTask, you can manage your remote teams efficiently. The in-built features help ensure your team stays productive.
Plus, it is a perfect tool that unifies your entire team. It allows real-time collaboration and shows any changes made in real-time. You can use it anywhere, anytime, and from any location where you have an internet connection.
2. Snapshot-single-window View for Managers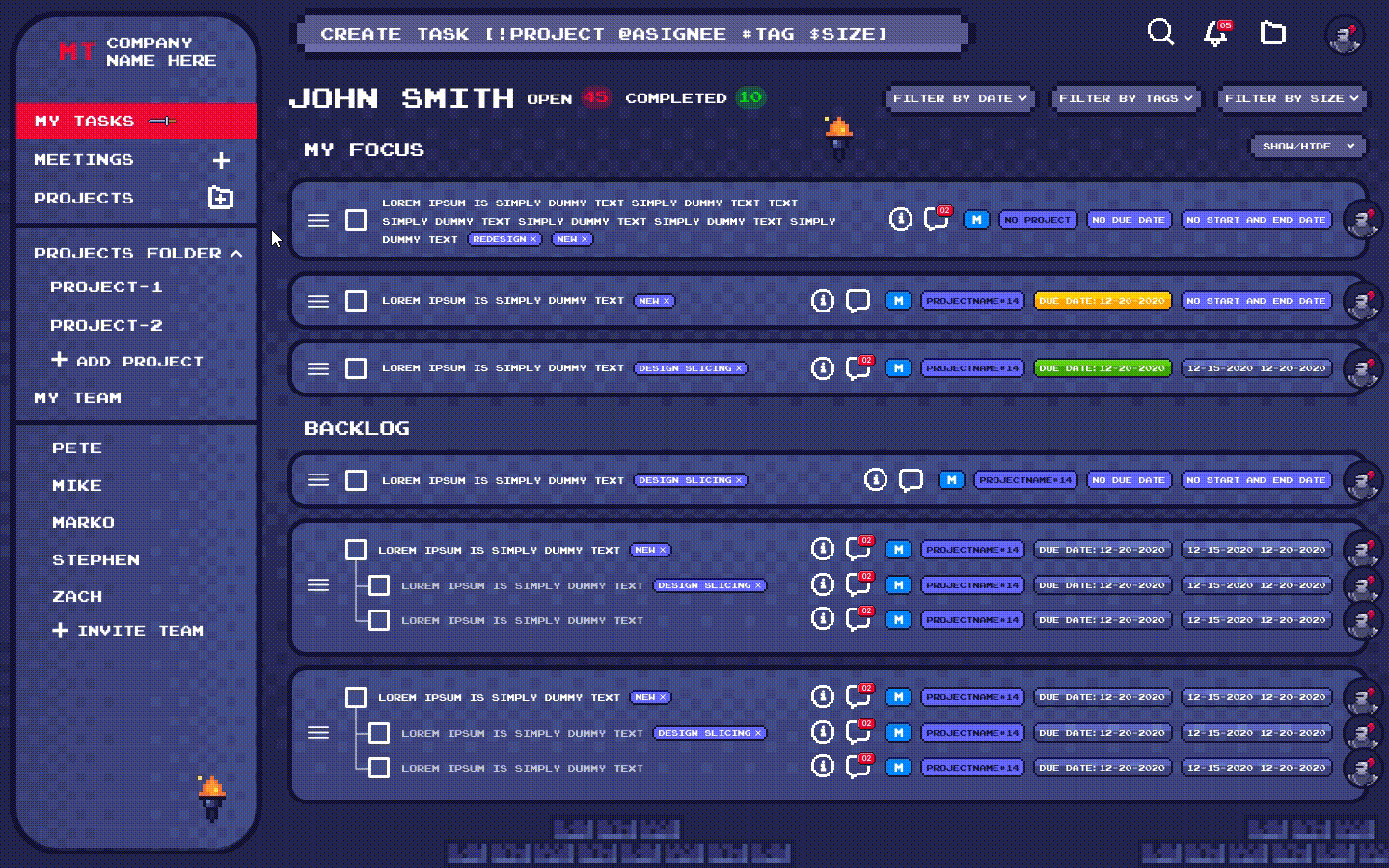 Picture this: as a manager; you'd love to see a quick overview of tasks and projects of your team at a single dashboard level. It helps you to keep track of projects. MagicTask gives you a high-level overview of all the projects going on at a time.
The platform is an excellent interface for managers where they can access it quickly and take steps to ensure everything gets done effectively.
MagicTask notifies you whenever a task or project needs your attention and action. The faster you find your project workflow's bottlenecks and overloads, the easier it'll be to take corrective action and make your processes more efficient.
3. High Percentage of Employee Adoption
The excellent news – MagicTask is a great tool, and you'll find employees increasingly adapting to it. Take a moment to think: Tools such as JIRA can get complex and confusing. With solutions that are too complex, employees find it difficult to adopt them.
At Imaginovation, when employees complained, the workflow was too complicated. Plus, it was taking them too long to figure out how to use the tools and enter relevant data. The company decided to build its own task management solution as per the employees' feedback. MagicTask's greatest strength is its simplicity.
The tool requires almost no instruction, and it is so easy to use that even the most technically challenged employee can use it. Ever since MagicTask came, there's been no looking back. Employees are happy to get an ideal project management solution.
4. Caters to The Innate Desire to Compete and Win
When a tool incorporates elements of gaming, it helps to keep employees engaged. Moreover, it increases employee satisfaction and engagement. It is fun to use. And it provides an environment that makes them want to work more with the tool and succeed.
MagicTask also comes with a gamification feature with task management and fantastic themes. The gamification aspect of MagicTask is based on the concept of bringing in rewards and recognition.
Users get points with each new activity on the MagicTask platform. As users climb up to new levels, new features are unlocked. These themes are limited in numbers, and users can trade them on the marketplace.
6. Simplistic in Nature and Saves Time
As mentioned earlier, most teams look for a simplistic solution rather than tons of features in a task management system. MagicTask provides a simple layout for its users. So, tracking the key performance indicators (KPIs), trends, and other critical information is possible at a glance because of the simple layout.
Moreover, MagicTask is designed to save time. It makes your tasks easier to manage, rather than making task management a task in itself. MagicTask saves time over other, more complicated tools because, with the platform, you type in your item and drag and drop it into place. Now, isn't that cool?
Maximize Productivity With MagicTask
As business entrepreneurs, it is a constant endeavor to adopt systems that pave the path to the future of productivity. In this continuous quest, MagicTask will help you create futuristic experiences.
Get future-ready with MagicTask! Sign-up for MagicTask now: https://app.magictask.io/sign-up
Book A Consultation
Book a meeting with one of our team members and we will help you plan out your next steps. You can also use our calculator tool to receive a rough estimate on your project.