With the fitness app market getting more competitive, attracting new users and keeping them engaged has become quite challenging.
If you're a fitness app owner, implementing gamification techniques can help you amplify the reach and boost customer satisfaction.
Today, fitness enthusiasts aren't looking for an app that gives them information on how to get in shape.
They want intuitive apps that can make them do things to get in shape.
Therefore, if you're looking to create a fitness app, you must curate a holistic experience that is fun, purposeful, and motivating.
Users lookout for authentic experiences, and with gamification, you can make your champion fitness app extremely engaging.
But the wrapper of gamifying has many finer nuances.
In this guide, we will see how to make your fitness app more engaging with gamification.
Let's start with the basics.
What is Gamification?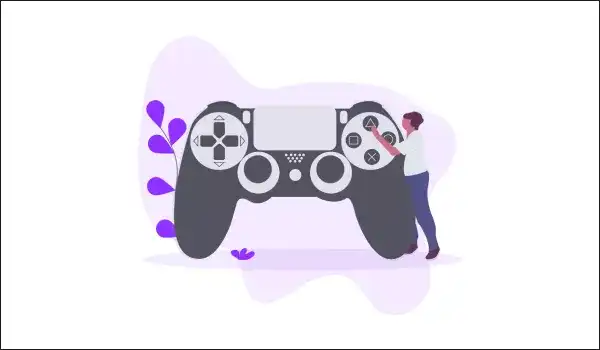 Gamifying is a well-known catchphrase today.
The term 'gamification' was coined in 2002 by Nick Pelling, and the concept dates back even further. It was often used in the retail sector to strengthen customer loyalty.
The gamification-popularity spiked again in the early 2010s. Many people may remember Jane McGonigal's famous 2010 TED Talk, "Gaming Can Make a Better World," where she highlighted the concept lucidly.
The gamification world is not limited to mobile games. In fact, it is a world teeming with novel ideas and transcends many industries.
While games bring in entertainment, gamification drives motivation and amplifies engagement. One of the most exciting facets of gamification is rooted in human psychology. The two aspects are success and satisfaction.
Let's take an example.
Picture this—many people have been affected by COVID-kilos. It is quite natural to desire to get back in shape. What starts as a quest soon wears off. It is probably because of a lack of consistency and patience.
Now, fitness apps plugged-in with gamification can strengthen these virtues. App developers can make fitness into an authentic-and-fun experience.
In a nutshell, the current world of fitness seems to be a perfect fit for gamification.
Making Your Fitness App More Engaging with Gamification
Fitness via mobile apps should be all about getting tangible results over time. And this, the app must provide a compelling experience to its users and keep them motivated.
So, how to make fitness experiences engaging?
Here's the thing—you need to plug-in the right tools and techniques and learn from some winning examples.
Let's first look at the tools to gamify exercises.
Gamifying Fitness with Trendy Tools and Techniques
1. Storytelling
Stories with a compelling narrative can create a lot of meaning and value.
Here's a quick question. Do we stick with our resolutions to stay fit?
You're right. Most of the time, it is tough to keep resolutions and there can be many reasons for that.
But at heart—it is all about patience, serious commitment, and motivation. Here's where stories can play a critical role.
A research team from Stanford is building a fitness app to keep users active. The app called WhoIsZuki is based on storytelling.
The research team has put in a lot of effort to make Zuki's story engaging. James Landay, professor of computer science at Stanford University who helped create the fitness app, highlights how a narrative's value can be a great motivator.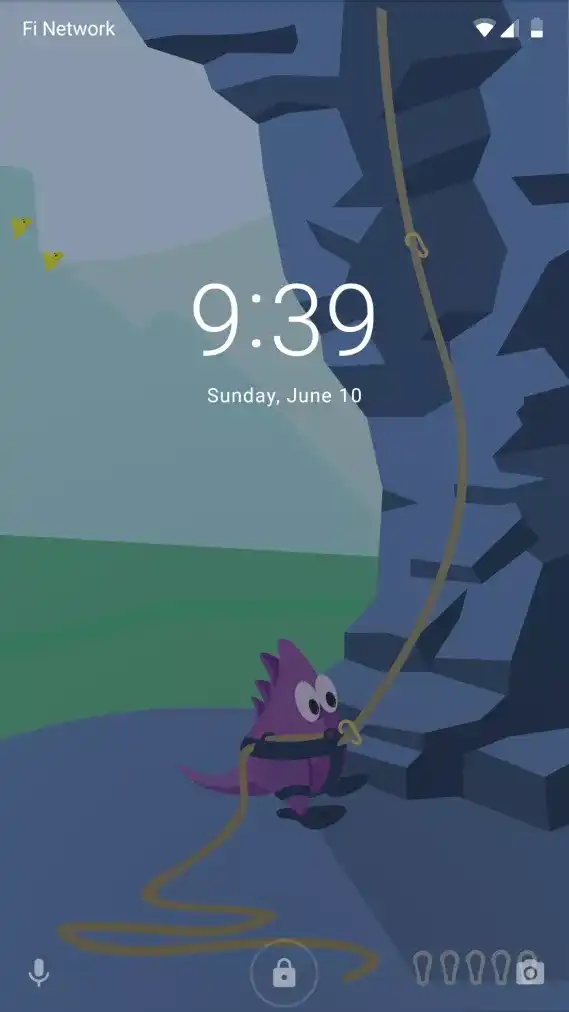 WhoIsZuki Project | Image Source
App developers can use story-rich formats where users are easily hooked on and want more. Some great examples are Zombies, Run!, The Walk, and the Superhero Workout.
What's the future with storytelling in fitness?
Stanford's researchers are looking at using narrative and AI as a way to improve engagement. Now, you can look at using fitness mobile apps to curate more authentic experiences for your users.
2. Rewards and Badges
Many of us could do with an extra incentive to get in shape.
While many appreneurs use virtual medals and badges to motivate users, some are using actual rewards and even cash. Now, that's cool!
Users can look out to track activities with mobile fitness apps and also rack up some real prizes. From donating to charity to paying users for working out, the fitness apps have some super-cool innovative ways to enrich exercise routines.
Some excellent examples include:
Charity Miles

helps raise money for your favorite charity every time you run, walk, or cycle.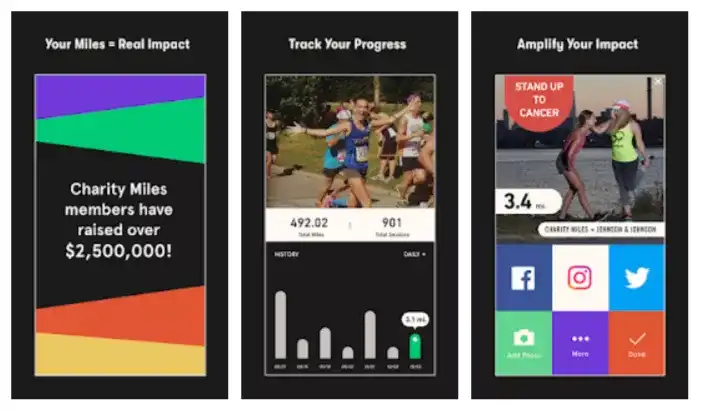 Image 2: Charity Miles App
GymPact

that rewards users with cash for sticking to their workout routines.

Sworkit

strives to provide the simplest way to workout anywhere, anytime. The best part is that the app lets you collect mPoints that can be used for rewards like Amazon gift cards or to buy products such as a Fitbit.

JustMove

helps users to get in shape. The app also helps to earn various rewards such as coupons, discounts, and free samples of health and fitness products and services.

Apple's Activity app

celebrates users' achievements with a badge. Users can earn badges as they achieve weekly or monthly movement goals or sign up for challenges dedicated to special occasions such as Earth Day.
Achieving fitness goals can be made into a fun and rewarding experience. With rewards and badges, you can boost your app's chance of success.
3. Avatars
Virtual representations of self are yet another way of impacting real-world behavior. Researchers are looking at the effectiveness of avatar technology in promoting a fitness culture.
A University of Missouri study highlighted how an online avatar could have a motivational effect on offline health.
In yet another study, Bielefeld University's Cluster of Excellence Cognitive Interaction Technology (CITEC) has been working on novel ideas with virtual avatars for fitness and sports.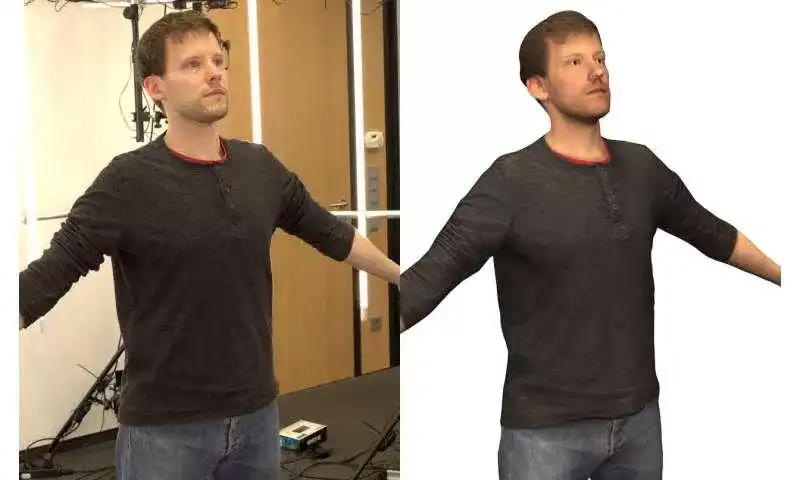 Image 3: Virtual Avatars in Fitness | Image Source
Plus, CITEC has curated a virtual avatar that leads family members to perform fitness exercises. It is expected that the avatar will give feedback on healthy posture in the future.
Another great example is FitRPG, which creates a character for each user, making fitness a fun role-playing game.
4. Challenges and Levels
Peer pressure can incite getting the best out of users. Fitness enthusiasts know that support from peers makes training more fun. It's quite simple—it feels good to work out with a friend.
Appreneurs who understand the need for creating a strong and engaging fitness community introduce game-like challenges in their apps.
A good example is Fitbit. The app offers social challenge participation between family and friends. The challenges help to support each other to reach fitness goals. The app's leaderboard is exciting as it shows progress, and winners also get a trophy.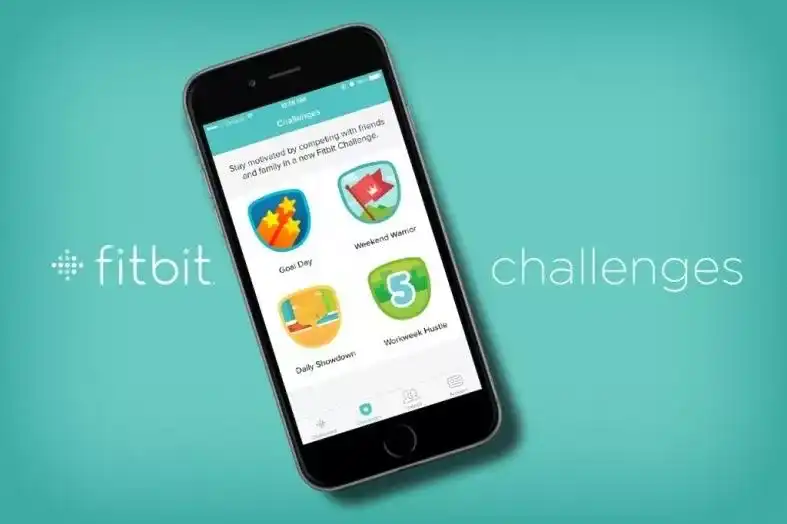 Image 4: Fitbit Challenges | Image Source
Plus, custom challenges where users can invite friends to the competition can add to the engagement facet. Nike+ Run Club allows users to add custom challenges. MyFitnessPal also allows users to create their own friendly challenges.
Many appreneurs also add competitive levels. Fitrockr added a system based on fitness levels. Users come in at level 0 and progress by accumulating points. The app also has a leaderboard that is visible to all users, boosting motivation.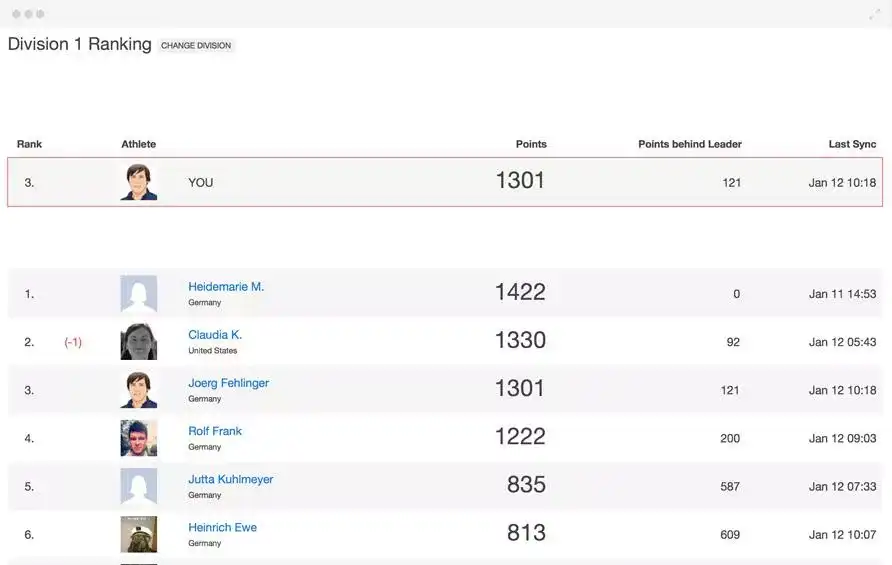 Image 5: Fitrockr Leaderboard | Image Source
5. Social Shares
Fitness enthusiasts like flaunting their fitness records on social media networks.
Many fitness mobile applications encourage users to share their achievements on such networks. It helps boost motivation when users are lauded.
For example, Nike+ sends cheering sounds every time a user likes a post on Facebook of a shared activity. Plus, Fitocracy offers special badges to users who comment on the in-app community.
Strava is also known for an immense number of challenges and badges. The service encourages users to share their experiences, which caters to the human need for attention.
It is pretty easy to build a fitness app. The catch is to improve health and fitness and get tangible results over time with an app that users get hooked on to.
Here are some of the top fitness apps to watch, learn from [for apprenueurs], and use in 2021.
Best Fitness Gamification Examples
1. Zombies, Run!
(Source: https://zombiesrungame.com/)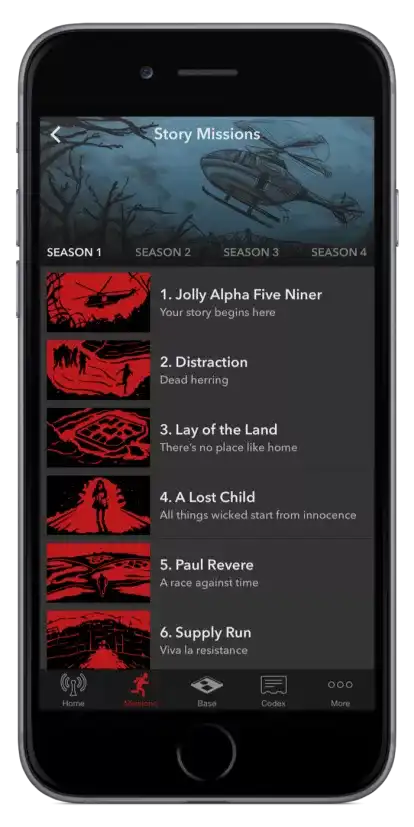 Image 6: Zombies, Run! App | Image Source
Zombies, Run! is a fun story-based app that narrates an apocalyptic adventure while tracking a run.
The stories are intense and immersive and feature survivors of a zombie plague fighting for their own survival.
The app tracks a run and records the information, including distance, average speed, and more, while motivating runners with stories of zombies.
2. Fitocracy
Another cool app that uses gamification is Fitocracy, which motivates users to achieve their fitness goals. The app accesses health data to create customized workouts and nutrition plans.
Plus, when users meet achievements, they get rewarded with points and badges.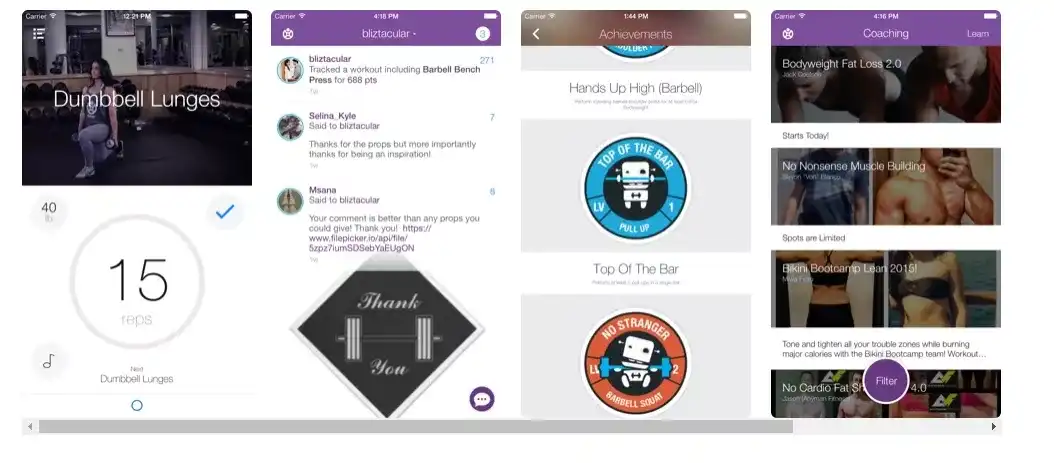 Image 7: Fitocracy App
3. Strava
Strava Running and Cycling app has some incredible gamified features. The app records users' running speed, time-and-course taken, distance traveled, etc.
What's more?
It throws in some exciting challenges, achievements, and leaderboards. The app supports a variety of running trackers apart from Android Wear and Apple Watch.
For users looking out for more features, they can opt for a premium subscription. The version offers filtered leaderboards, detailed analytics, exercise goals, and more.
Image 8: Strava App
Strava is known for its badges and challenges. The sentiment, "If it isn't on Strava, it didn't happen," connects with the human desire to get lauded for accomplishments.
The game-like facets are creative and engaging, pushing users to compete with their previous results.
4. Skimble
Skimble mobile app is dynamic, helping users' meet goals faster.
It offers personalized recommendations based on their fitness assessment and exercise preferences. It extends an exciting range of workouts from one minute HIIT to behemoth gym sessions.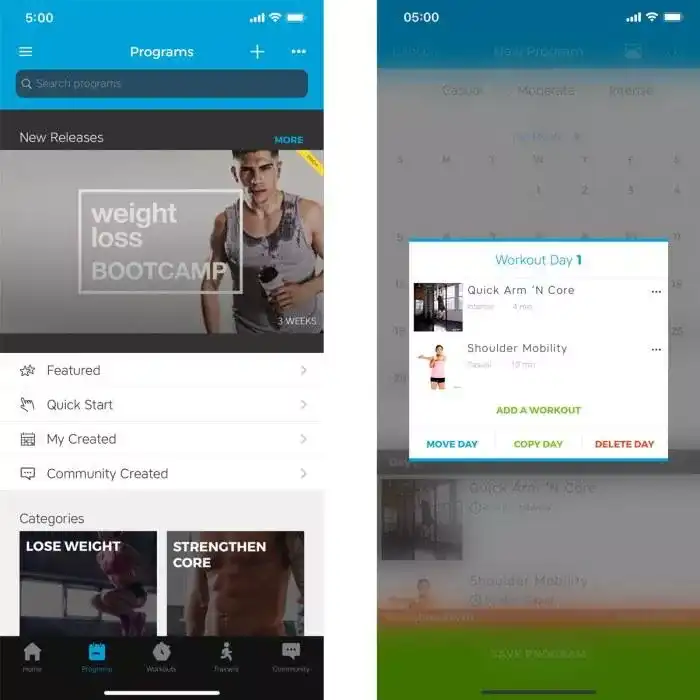 Image 9: Skimble App
The app gives users the option of a digital personal trainer.
Now, the digital coach offers video courses, so it is easy to learn and get back in shape. Skimble has become one of the most sought apps for Android in fitness.
5. Fitbit
Appreneurs cannot miss learning from this app, which will find its way in 2021 and beyond. Fitbit is one of the most popular fitness apps out there.
The app can easily be a part of a company's fitness and wellness programs. Users can benefit from achieving a variety of fitness goals and also get rewarded for achieving the goals.
It's easy to find users who get hooked to the app with its incredible features and activities that can be shared via social media networks.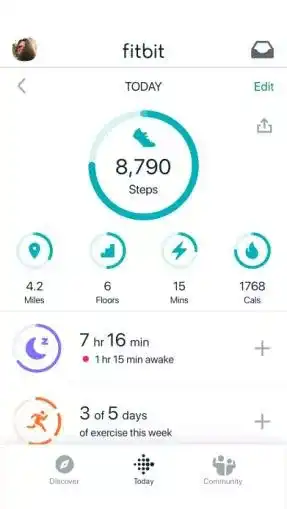 Image 10: Fitbit App
A few other apps with incredible gamified elements that you can look out for in 2021 include:
ShapeUp

: an app that uses motion sensor technology and animated environments to encourage friendly competition through challenges.

RunKeeper

: the app is an excellent way to improve fitness with biking, walking, running, and more.

MyFitnessPal

: a fantastic mobile app that helps to track diet and exercise.

Rithmio Edge

: the app dons simplicity and helps with in-workout rep tracking, post-workout log, and more.

Cycle Meter

: is yet another excellent fitness app that helps record individual cycle rides. It also helps compare other rides.
Gamification has a lot of untapped potentials. With innovation, it can bring more value to the health and fitness landscape. There is no doubt that gamifying elements can bring in more motivation and feelings of accomplishment when blended with fitness.
In the future, appreneurs can look out for blending it with wearables, VR/AR, and other trending technologies. At heart, as an appreneur, look out for niche ways to inspire users and help them stay active.
Develop A Champion Fitness App Blending Gamification with Imaginovation
Your dream fitness mobile app can easily attract and retain users. Get ready to add gamification elements to make your app an irresistible digital reality. If you are looking for an experienced digital solution partner, get in touch with us.
We are an award-winning web and mobile app development company in Raleigh, with an incredible experience of curating winning digital stories. Let's talk.
Book A Consultation
Book a meeting with one of our team members and we will help you plan out your next steps. You can also use our calculator tool to receive a rough estimate on your project.