Mobile app development is a tricky business—a new app could be an entire debacle or a mammoth success.
But one thing we can say for sure is that performing market research on your mobile app idea can really increase the chances of success.
The global mobile application market is expected to grow at a CAGR of 19.3% to reach $311,249 million by 2023. So, if you got some ground-breaking app ideas, now is the best time to invest in mobile app development.
Whether you're a wannabe app entrepreneur or a top business executive, you'd want a dependable mobile app that has an ever-increasing user base.
According to research, 72% of new mobile app-based products fail to perform to their expectations because of inadequate market research. Yes, it's a tough turf! What's the solution?—an in-depth understanding of consumer behavior and comprehensive planning.
So how to perform thorough market research on your app?
Relax. We've rounded up some great mobile app market research strategies. In this article, we will look at various facets of market research and how to conduct market research for mobile applications.
But before starting, let's look at some estimates on mobile app failures.
Mobile App Failures—What Studies Estimate & Why Research is Important?
Here's what different studies have to suggest about mobile app development failures:
App engagement: Nearly one-third of app engagements—about 35%—last for less than a minute.
Lack of a robust business model: 72% of new mobile app-based products fail to perform to their expectations, out of which 40% of them did not have a robust business model.
Insufficient research: 25% out of 72% of new mobile app-based products failed, did not research the exact market need, and moved ahead with product development. (Source)
Ineffective app marketing strategies: 35% out of 72% of new mobile app-based products failing did not have the most useful app marketing strategies for their mobile app. They spent too much on paid advertising rather than integrating word-of-mouth marketing into their plan; they lacked the vision to come up with innovative mobile app marketing ideas. (Source)
Key Takeaways: Based on research, validating whether your app idea is credible or not—is a very critical step. It is prudent to have a strong market research base to determine the viability of your mobile app idea. In short, if you want a reliable mobile app—the solution is simple: market research for mobile applications.
Next, let's deep dive into understanding market research and applying some practical strategies.
Mobile App Market Research – Best Strategies Explained
Before we look into effective app market research strategies, you need to understand what consists of market research.
What is Market Research?
Market research is developing an extensive understanding of the customer.
What gets uncovered facilitates learning why customers behave as they do at every phase of their purchase decision journey, understanding the experiences of customers, and finding the drivers of customer loyalty.
The insights help in developing innovative marketing strategies.
As an app development company or app entrepreneur, you may want to know the best ways to conduct market research.
You might want to start by determining how you will position your brand in the market. Start with—your business's USP and brand story.
Here are some market research questions for apps that you may consider posing:
What is the business model?
Is your product required in the market?
How to develop an excellent marketing strategy?
The research findings will give you exciting insights, which you can use for setting up strategies. Next, let's look at the various facets of market research for mobile apps.
Aspects of Mobile App Market Research
The market research phase for mobile app development includes Primary Research and Secondary Research.
Here's a snapshot of the facets of Primary Research and Secondary Research.
Table 1: Snapshot of Facets of Primary Research and Secondary Research
**Primary Research**
**Secondary Research**
**What does it include?<**/td>
**How to do research?**
**What does it include?**
**How to do research?**
Helps with determining the need for your mobile app idea in the market
Through various online forums, focus groups, social media platforms, personal visits, using landing pages, Facebook ads
Helps with strengthening the mobile app's core
Do a SWOT (Strength, Weaknesses, Opportunities, and Threats) analysis
Helps with framing the business plan (model)
Research on sales and marketing strategy; define the company and business model, and analysis of present market conditions
Assists with developing a practical social media strategy
Research target audience, optimize social media accounts, know what is trending, use both—paid and organic strategy
Helps with creating an effective marketing strategy
Define how you want to market your app, decide between—organic and paid marketing, and identify pre-launch and post-launch pitfalls
—
—
Strategies to Perform Market Research for Mobile App
The snapshot gives a preview of how to conduct market research, which includes:
Defining the target audience
Conducting competitor analysis
Conducting SWOT analysis
Setting pitch
Building a business plan
Let's start with defining the target audience.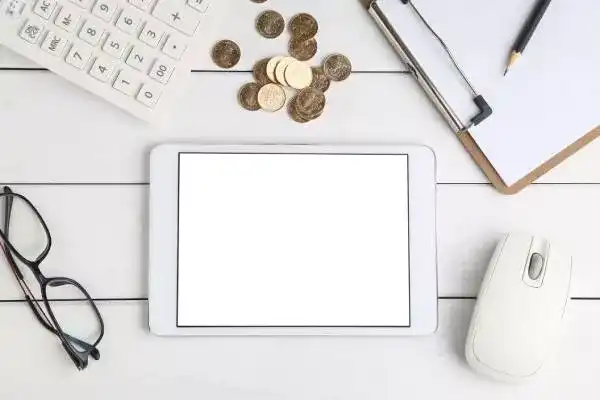 1. Defining the target audience
To market your app, start with defining your target audience. Logically, you wouldn't wish to reach out to everyone. Now, try and study the target group. Look out for:
Demographics
Psychographics
Lifestyle
Habits (spending, recreational, and more)
You can frame focus group questions to understand your target audience around aspects including:
Features potential customers will like in your app
Usability aspects when it comes to app development
Customers' aspirations
Industry trends in mobile app development
The outcomes will help in understanding your target group better.
2. Conducting competitor analysis
You may have an excellent mobile app idea, but it would still make sense to look at who are your competitors, what they have been up to, and find out what has worked so far for them or what hasn't worked for them.
The research findings will help you attain that edge by building innovative features into your app, integrating usability aspects, and remaining relevant and original.
3. Conducting a SWOT Analysis
You can strengthen your app's core when you conduct a SWOT analysis. Here's a quick preview of a SWOT analysis for your mobile app idea.
Table 2: Preview of SWOT analysis
**Strength**
**Weaknesses**
**Opportunities**
**Threats**
**How does it help?**
Determines your app idea's strength
Assesses your app idea's weaknesses
Helps you understand your opportunities
Flags your threats
**What to do?**
List advantages
Identify challenges in revenue generation
Identify the weakness of your competitors
List challenges that you might face
Define USP
Identify what to discard
Comprehend user behavior patterns
Identify funding issues
Define the app's goal
List improvement factors
Discover the latest technology trends
Check if your app is in sync with industry standards
4. Defining Pitch
Next, you will need to make your pitch. Here, you can clearly define what your app idea is about—use engaging text that catches the reader's eye. You might try and keep the pitch concise and add a link to your landing page or press kit.
So just in case anyone is interested in writing about your app, they will find all the information they need.
5. Building a Business Plan
Behind a successful mobile app is a well-devised business plan! A business plan is a road map and includes aspects like sales, revenue, market, and profit. When devising the plan, remember to keep it concise—so that your stakeholders are not confused.
The most critical aspect of the business plan—is the inclusion of effective marketing strategies, which will ensure that your mobile app will be a success.
Key Takeaways: You can achieve phenomenal success for your mobile app when market research is in place. You will get more confident and get a better understanding of the market as you explore the various facets of market research.
Next, let's look at some effective marketing strategies that are important for mobile app success.
Contemporary Mobile App Marketing Strategies
Customer experiences are changing rapidly with evolving technologies, and traditional market research approaches are not in line with customer requirements. They usually take longer to be generated and at times, aren't dynamically integrated with customer feedback.
As app entrepreneurs, it is necessary to find ways to be agile and employ contemporary market research approaches. The goal is to have a loyal user base that can augment your app's popularity and download rates and also provide a consistent source of long-term revenue.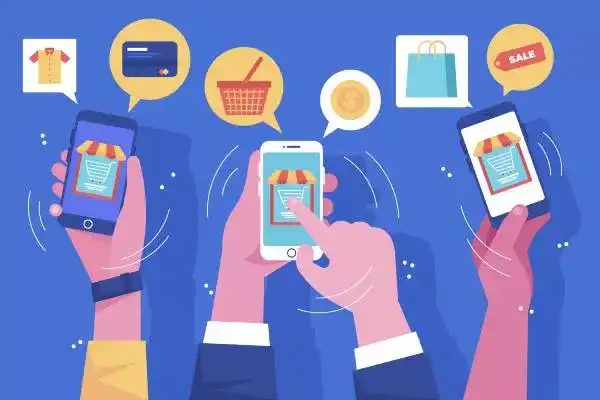 Here are a few effective market research strategies that can help you impress your potential users and keep them coming back for more.
1. Start Mobile App Promotion Early
When it comes to promoting mobile apps, remember the thumb-rule—early promotion helps! It facilitates in increasing brand awareness and getting feedback from your potential customers—keeping them engaged. It's essential to keep them excited and also listen to them so that you incorporate their feedback and meet their app needs.
2. Prepare press kit
To maximize your media coverage, keep both physical press kits and electronic press kits ready for the press and promotion groups. Make sure that your launch materials include all vital information about your app.
3. Promote your blogs
Blogs are a great way to keep your target audience updated about your mobile app. You can share regular blog posts to accomplish better visibility and also ask potential customers to share experiences and inputs. It is an excellent mobile app promotion strategy, which will help build excitement around your app.
4. Optimize your pages on app stores
App stores are one of the first touchpoints for potential customers to discover your app. So optimizing your pages on app stores is essential—creating engaging content including title, description, app benefits can help create a positive impression.
5. Send out emails
According to a study in 2014, e-mail remains a more significant way to acquire customers than—nearly 40 times that of Facebook and Twitter combined. (Source)
Is e-mail marketing still valuable today? Yes, as roughly 3.8 billion people use email. (Source)
Investing in sending e-mails to engage consumers and convert interest to sales still makes sense.
6. Promote social media
One of the easiest ways to communicate directly with your target audience is to expand your web presence on social platforms, including LinkedIn, Facebook, Twitter, Instagram, and more.
Once you identify your target audience, you can identify the social platforms that are most popular with them and use the platform optimally.
7. Collaborate with influencers
Influencers are usually key opinion leaders; they could be top bloggers and online personas—collaborating with them, which is a version of celebrity endorsement, helps to generate interest among potential users.
A classic example—Instagram's founder Kevin Systrom, asked an influential blogger on Twitter to try the beta product before the official Instagram release, which resulted in over 20,000 users within 24 hours—and over 300,000 by the third week.
You can find influencers on LinkedIn, Buzzsumo, and Crunchbase. Collaborating with influencers can be mutually beneficial and help to promote your mobile app.
8. Use Referrals
Offering potential customers a benefit when they endorse your app online is a definite way to gain word-of-mouth for your mobile app.
Dropbox is an excellent example of how referrals worked intensely—with a tremendous 3900% growth rate, exponentially increasing their user base.
9. Get Reviews
Bias-free reviews from independent third parties, users, or knowledgeable professionals who are aware of your mobile app can help to promote your product. Reviews are critical and can benefit your mobile app when customers see positive reviews.
10. Set goals and track key metrics
You have some great marketing strategies—that's excellent! However, you might want to measure the user journey, including acquisition, engagement, conversion, and retention.
You might track them through metrics, including churn rate, session length, time in-app, daily active users (DAUs), and cost per acquisition. These key metrics will bring exciting insights into what worked well and what didn't.
Key Takeaways: It is best to keenly observe industry trends and adopt contemporary market research strategies—blend them with the traditional ones that have worked for you. A blend of the old and new will get you some hard-hitting market strategies for your mobile app.
Next, let's quickly look at some mobile app marketing strategies that you can adopt in different stages, including pre-launch, acquisition, and post-launch.
Table 3: Mobile App Marketing Strategies at Different Stages
| **Awareness/Pre-Launch Stage** | **Acquisition Stage** | **Post-Launch Stage** |
| --- | --- | --- |
| Determining a release date | Adopting paid strategy | Asking users for feedback |
| Conducting market research to understand your customers | App Store Optimization (ASO) | Conducting burst campaigns |
| Creating user personas | Creating pitch to be featured in the App Store | Offering referral bonuses |
| Conducting a competitive analysis | – | – |
| Creating a website, or landing page | – | – |
| Promoting on social media platforms | – | – |
Key Takeaways: It is best to start marketing your mobile app idea early as it will help to build excitement. Adopt contemporary strategies for the acquisition and post-launch stages and track your user's journey to get critical insights.
Turn Your Ideas into A Digital Reality with Imaginovation
Inadequate market research can cost! We at Imaginovation have helped many startups and enterprise businesses to achieve their true potential through our innovative app development solutions.
If you've got an app idea but are not sure whether it will be a success, get in touch with us. We have designed a Discovery process where we perform in-depth research on your app idea and help you turn your ideas into a digital reality.