In the rapidly evolving field of manufacturing, the Internet of Things (IoT) is no longer a luxury, but a necessity.
Industry 4.0 brings technological advancements making businesses more adaptable, innovative, and resilient. From AI to wearables and 3D printing, these tools are driving transformative IoT use cases in manufacturing and promising substantial returns on investment.
This blog post will dive into eight key IoT applications in manufacturing and anticipate the upcoming trends set to revolutionize the sector.
So, let's explore together the exciting world of IoT in manufacturing.
IoT in Manufacturing Industry
The Industrial Internet of Things (IIoT) is a step towards making traditional factories into smart spaces.
IoT in manufacturing is driving unprecedented disruption and can help make factories safer for frontline workers, increasing productivity and efficiency. And yes, it can save you millions of dollars! Here's a peek at some exciting supporting statistics. 
Bottom line: The shift toward Industry 4.0 is evident in the manufacturing industry. Manufacturers are eager to embrace smart manufacturing, moving toward a new level of interconnected and intelligent manufacturing systems.
How IoT is Transforming Manufacturing Industry
Digitization has been uplifting the manufacturing landscape. Companies are looking to transform their ecosystems through innovative technology.
The research studies also show that digital leaders adopt game-changing Industry 4.0 solutions. Today, digital success journeys are inspiring. And here's a quick look at how IoT is transforming the manufacturing industry.
Predicts Early Malfunctions
According to an analyst firm, 82% of companies have experienced unplanned downtime; and unplanned downtime in manufacturing can cost a company as much as $260,000 an hour. Machine downtimes and damages can be critical to manufacturing companies. Plus, they can also endanger frontline workers.
IoT devices have various sensors that can monitor the temperature, vibration, voltage, currents, and more. So, these sensors can help with early warning signs of any predicted malfunctions, creating a safer workplace.
Higher Margins and Customer Satisfaction Levels
Manufacturers have exciting opportunities with the use of IoT and connected products. The benefits resulting from related products start with enhancing the existing service delivery. Remote diagnostics increase customer satisfaction and reduce time-to-repair, which helps create stronger bonds with customers.
Thus, early warning and detection signals can drive quality improvements in future products. And the new services can ensure higher markings and improved customer satisfaction levels.
Improved Asset Management via Connected Supply Chain
Manufacturers have been facing higher customer service expectations. One of the critical expectations is faster delivery time.
Against this backdrop, manufacturers have been exploring micro-logistics networks to meet accelerated delivery needs. The use of IoT in the connected supply chain at the asset level is helping to manage inventory positions. Plus, get greater visibility into actual inventory throughout the complex logistics network.
Implements Operational Intelligence
Autonomous machinery can take over time-consuming and heavy human labor work, and experts predict this as the future of manufacturing.
When machines are connected, it helps to create intelligent networks that communicate and coordinate with each other with little human intervention.
Boosts Quality
IoT sensors capture data on product specifications and other metrics, including data from the third party at different stages of the product cycle. Furthermore, manufacturers can determine which products meet quality specifications and need a physical inspection.
The data pertains to the composition of the raw resources utilized and the effect of transportation and other factors on the finished goods. Plus, if integrated into the result, the IoT system will provide data on consumer reactions to the product. The insights can help find and fix quality problems.
Improved Production Planning and Scheduling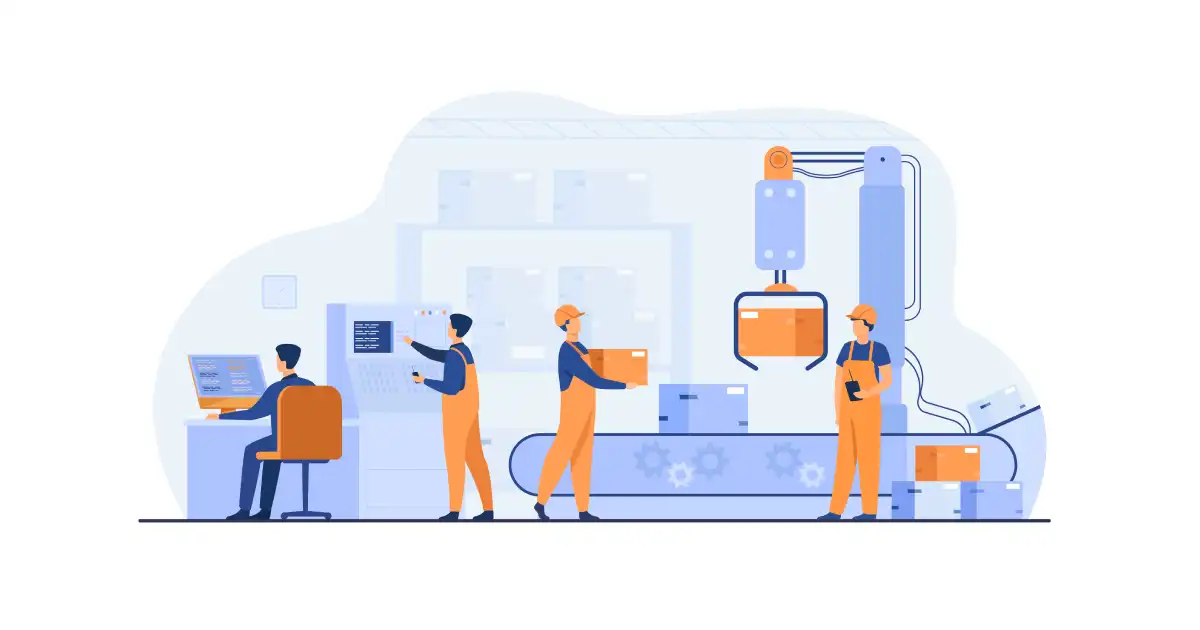 Yet another transformation is with manufacturers benefitting from improved product quality and factory yields with IoT solutions. Companies experience better production planning and scheduling and real-time monitoring of production lines.
For instance, let's say your organization requires over a hundred manual inspections. You realize that the check-ups take around 20 percent of the total production time. The scenario can be turned around by automating the quality checks.
Better Plant Safety and Security
IoT technology blended with extensive data analysis, can facilitate safety and security by monitoring KPIs, including vehicle mishaps, employee absences, near misses, injuries, and more during daily operations.
IoT ensures better safety through real-time insights into these significant areas. So, issues can now be addressed immediately. Moreover, manufacturers can assure compliance with health and safety regulations and environmental concerns.
Security has been a challenge of IoT, with malicious attackers targeting the technology as an easy access point to a company's data.
The concern mounts with disparate suppliers and security protocols and no current standardization. Operational technology and IT should be linked to preventing unauthorized access to deal with security issues.
Exciting IoT Use Cases in Manufacturing
Remote Monitoring
Remote monitoring is a great use case to look out for leaders with industrial assets who can find immense utility with IoT-connected assets. Here, IoT sensors can monitor equipment usage and health, which helps assess performance. Plus, the sensors can also help deploy the service if there are any problems.
The model opens new pathways to an entirely new business model as Equipment-as-a-Service.
For example: Armal, a leading manufacturer of portable toilets, uses molding equipment to create plastic frames and components for their products. They wanted to monitor and optimize the machinery's power consumption.
With IoT sensors via IoT industrial software, they could remotely keep track of the power consumption throughout the production cycle.
The real-time IoT monitoring system of the production line helped reduce the energy costs of machinery by almost 40%. Thus, Armal completed its digitalization journey by obtaining an IoT solution capable of monitoring real-time power for each machine.
Digital Twins
Digital twinning is gaining popularity. IDC cited that companies who invested in digital twin tech in 2018 could expect a 30 percent improvement in cycle times of critical processes.
Thus, leaders who can leverage the power of IoT blended with the Digital Twin can enjoy an in-depth analysis. Digital Twin technologies are the Cloud, IoT, Extended Reality (XR), and AI.
So, by applying the IoT approach (aka Digital Twins), businesses can create robust digital copies, virtual copies of physical objects, and their application on the manufacturing floor can be handy. With virtual copies of equipment and spare parts—managers can simulate processes, discover issues, and achieve needed results without risking or damaging physical assets.
For example: Kaeser, a leading manufacturing company and compressed air products provider, applied digital twins. The technology helped the company switch from selling a product to selling a service.
Digital Twin system facilitated Kaeser with operational data on the equipment during its lifecycle, especially the air consumption rate.
The monitoring allowed Kaeser to charge clients based on air consumption rather than a fixed rate. As a result, the company reduced commodity costs by 30% and onboarded nearly half of all major vendors using digital twins.
Logistics Management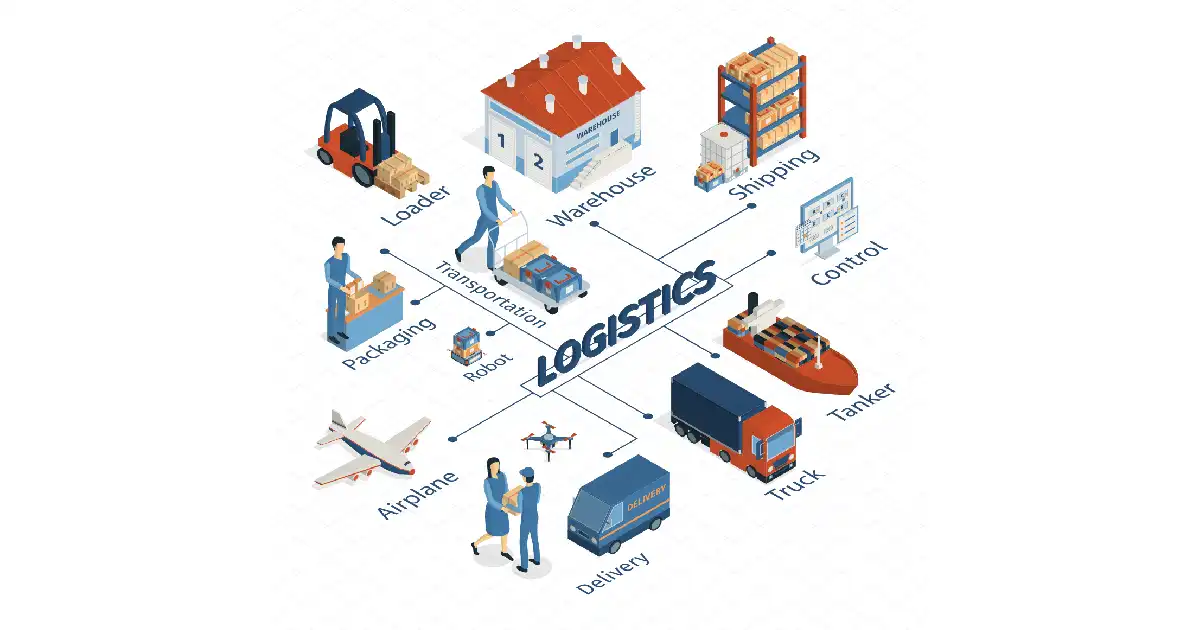 Logistics in manufacturing companies are risky due to the lack of control over the weather. Plus, the high likelihood of fraud and the large number of assets that need to be managed. Companies that depend significantly on transportation can consider IoT-led interconnection between various devices and systems.
IoT applications for logistics can deal with many use cases along a typical supply chain, from warehousing to fleet management and cargo tracking. Thus, technology acts as a vital force behind digital transformation.
For example: Amazon, has benefited from standalone drop shipping bots and lockers, increasing delivery convenience and making a profit. Thus, manufacturers can enjoy reduced shipping costs.
Automatic order processing and status updates help companies reduce the number of delivery staff and overall operating costs. Plus, connected bots, when used for last-mile delivery, can significantly reduce costs and increase customer satisfaction.
Logistics managers can use IoT for repairs and fuel expenditures. They can optimize their tasks that cover monitoring fuel costs, smart deliveries, diagnostics, and drivers. A real-time overlook of driver and vehicle performance raises technicians' safety, brings down inventory damage, and lessens insurance payments.
Manufacturing KPIs
Key Performance Indicators (aka KPIs) in manufacturing are quantifiable metrics that give critical insights into business performance. The metrics are important for manufacturers because they are defined and measured to help businesses focus on what's most important. Plus, they can track, analyze, and optimize performance over some time.
There are many such KPIs, and one commonly-used manufacturing KPI is overall equipment efficiency (OEE) which is measured by calculating the factory's performance, availability, and quality. While an adequate measure of performance, especially at the factory floor, OEE should ideally be used with other KPIs to better understand performance from diverse perspectives. 
Manufacturing businesses can choose several KPIs to help guide decision-making. Having a KPI dashboard readily available can make company priorities stay in focus and ensure that the organization is moving on the right track.
Dashboards, reports, and analytics—there's a lot to analyze regarding how a business is functioning. The goal is to reduce the time and effort it takes to understand if performance matches expectations. Ultimately, industrial IoT platforms are aiding in compiling and contextualizing data into simplified reports and dashboards that can further explain how well a business is performing.
IoT Trends in Manufacturing for 2023
Employee Safety
According to the National Safety Council (NSC), the total cost of work injuries in 2019 was $171.0 billion. The figure included wage and productivity losses, medical expenses, and administrative expenses. It also includes uninsured costs, including the value of time lost by workers other than those with disabling injuries who are directly or indirectly involved in injuries.
Manufacturing is one of the most dangerous industrial fields with greater possibilities of accidents annually. IoT in manufacturing will continue as a hot trend to improve safety and prevent work-related injuries.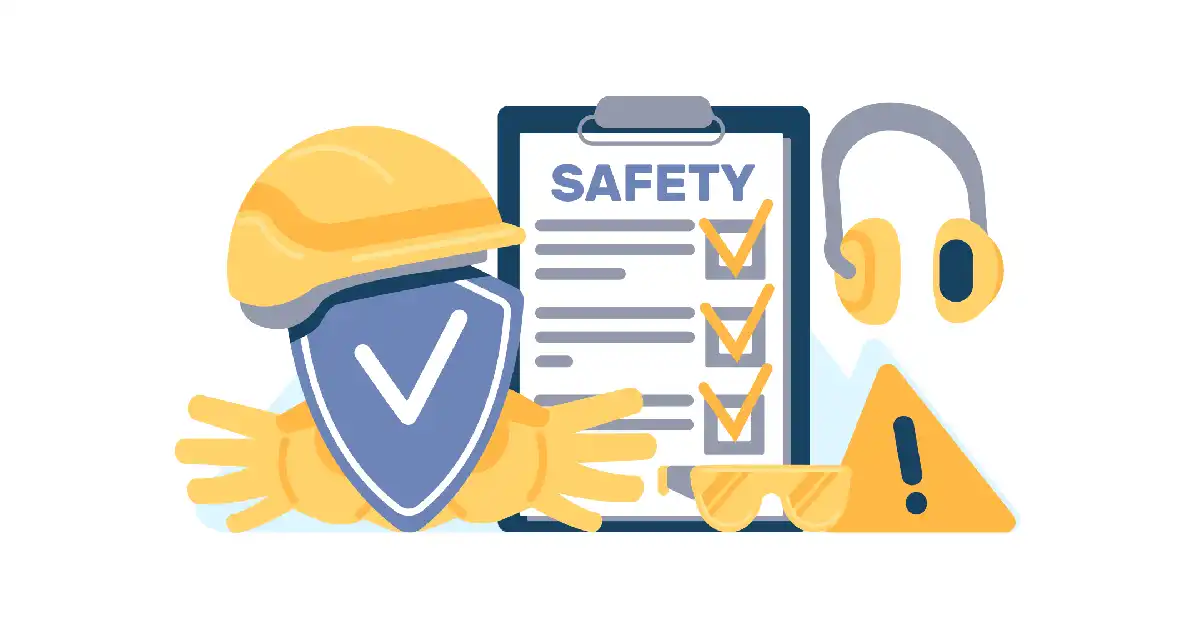 With the use of sensors, one can expect accurate data about the state of a facility or equipment. Moreover, it is easy to detect potential risks and hazards. Some use cases of IoT to improve safety measures include:
Wearables that track technicians' heart rate and blood pressure. And one can receive notifications when it is dangerous for them to keep working.
Smart sensors that can detect the exceeded level of heat, air pollution, radiation, or noise and send alerts.
Fire sensors that are sensitive to temperature changes and detect fire.
Run predictive maintenance to decommission or fix faulty equipment before it may cause any damage or accident.
Security and Privacy
Privacy and security have become the main focus increasingly for IT specialists. Increased visible value in manufacturing exposes the system to cyber threats, which is a concern for IoT owners.
There is an increasing need to deal with data leaks or malware (or ransomware) infections to turn traditional factories into smart and secure factories. Authentication is critical across all areas of the IoT, be it cloud, network, or software applications. Here are some ways to protect the IoT ecosystem include:
Keeping track of physical IoT devices and avoiding them from getting lost or stolen.
Identifying risks and running risk assessments.
Using encryption.
The fact is that awareness and the security process are paramount, and this trend needs to be ingrained into the corporate culture.
Machine-to-Machine (M2M) Automation
M2M technology was initially adopted in manufacturing and industrial settings, where other technologies, such as SCADA and remote monitoring, helped remotely manage and control data from equipment. The primary purpose of M2M technology is to tap into sensor data and transmit it to a network.
One of the best facets to look out for is communication between devices, and smart sensors can be embedded in devices to enable communication. IoT systems can use sensors to communicate and automate decisions, including materials procurement, demand and sales forecasting, and distribution without human interaction.
Manufacturers, who wish to capitalize on M2M automation, should integrate the data with enterprise software. With ERP communicating with products and machines, technicians can closely monitor manufacturing performance and capture insights in one solution.  Here are some ways M2M can help in:
Remote monitoring.
Product restocking.
Asset tracking and monitoring.
IoT Blended with VR and AR Bringing Digital and Physical Worlds Closer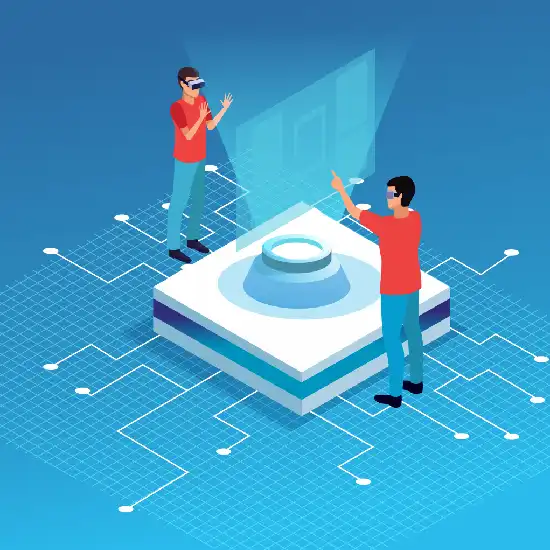 When blended with IoT data, VR and AR can bring significant benefits. The economic advantages include improved profit, reduced costs, innovative opportunities for product or service lines, and more.
The IoT trend will be something to look out for in 2023 and beyond. Here are some examples of use cases of AR/VR and IoT applications working together:
Managing equipment: the data collected by IoT sensors on the state of equipment can be placed as virtual elements, and further help visualize breakdowns and crashes in real-time.
Managing spaces: AR can help optimize factory inventory locations and create optimal routes for workers to navigate through facilities safely.
Educating employees: With the usage of IoT data, one can create a virtual prototype of equipment, machinery, or product and help with simulations where employees can learn how to use them correctly.
Wrapping Up
IoT in Manufacturing presents lucrative growth opportunities. And some leading players are already exploring niche technologies to leverage digitization to optimize the benefits.
Ultimately, the promising technology can pave the way for the manufacturing industry and achieve the next generation of manufacturing excellence.
Develop IoT Enabled Solutions for Your Manufacturing Business with Imaginovation 
If you are a manufacturer who wishes to grow in leaps and bounds and is looking to develop mind-blowing IoT-enabled solutions, talk to us.
We are an award-winning mobile app development company in Raleigh with experience in developing game-changing digital stories.
Let's talk.