Welcome to Industry 4.0—the era where technology revolutionizes work. As a Chief Technology Officer (CTO) in Raleigh, you hold the key to navigating this digital landscape.
In this guide, we unravel the mysteries of Industry 4.0, exploring the technologies shaping the future. From IoT to AI and cloud computing, discover the tools that will drive innovation, enhance productivity, and lead your organization to success.
Join us on this enlightening journey as we provide tailored insights for Raleigh CTOs. Get ready to embrace the possibilities of Industry 4.0 and unlock new levels of growth and efficiency. Let's dive in!
What is Industry 4.0?
Industry 4.0 marks the fourth wave of the industrial revolution, characterized by automation, real-time data, interconnectivity, and machine learning.
This new revolution presents a remarkable opportunity to reshape industries and their response to societal needs. Similar to previous industrial shifts, Industry 4.0 relies on innovative technologies in an intelligent and interconnected environment.
Today, businesses gain unprecedented visibility and control over their supply chains, facilities, and machines, thanks to real-time data. This enables them to understand operations, analyze performance, and drive improvements.
End-to-end digitization of product development, process enhancement, and delivery is another crucial aspect of Industry 4.0. With cutting-edge technologies, businesses can unlock new opportunities across various sectors.
The potential for disruption is vast, and organizations that fail to adapt will feel its impact. To embrace this transformative wave successfully, forward-looking leaders are essential in fostering a culture ready for change.
Learning from trailblazers and lighthouse organizations that have implemented Industry 4.0 solutions can provide valuable insights. Leading players are already strategically planning and investing in proven opportunities for growth and innovation within their respective industries.
Join us as we explore the world of Industry 4.0 and discover how you can position your organization for success in this era of unprecedented technological advancement.
Are Industries in Raleigh Ready for 4.0?
Here's the thing—the new industrial revolution, aka Industry 4.0, is everywhere. You may not be aware, but it is also being done at Raleigh. And the wide variety of industries operating in 'The Triangle' proves that no business sphere will stay untouched by the revolution.
The industries: North Carolina was considered an agricultural state back in the 1860s. However, by 1900, there were hundreds of factories. North Carolina's top industries have significantly evolved, and today it is home to several Fortune 500 companies.
Currently, some of the leading sectors in Raleigh span aerospace and defense, automotive and heavy machinery, food processing and manufacturing, information technology, and more. Here's how Industry 4.0 can transform some of these industries into a new age of business productivity.
The impact of technologies: Let's start with the agricultural sphere. When you look at the Internet of Things (IoT), it offers possibilities of putting sensors on things and collecting data, which opens up many opportunities.
The sensors are affordable. So, even farmers are placing them by every seed they plant. The process allows the farmers to monitor each blossoming life's health, temperature, and growth.
Furthermore, IoT data can allow consumers to know their food history at their favorite corner restaurants. Plus, they may know what farm it originated from, what date it was shipped, and how far it traveled before it got on their plate.
Yet, another significant area that will be revolutionized is health. Medical professionals are already actively using sensors to monitor patients. The critical information is passed on to their doctors, and such information can help predict heart attacks and strokes before they happen.
It is incredible to have technology that can monitor people's health, which will not only save money but, more importantly, save lives.
The bottom line: Ultimately, business leaders no longer have the option to stay away from this new transformational wave. It is no longer only about the technology to augment company performance. It is a strategic mindset to introduce Industry 4.0 technologies to businesses to steer ahead of the competition.
The key takeaways are for Raleigh CTOs who haven't considered the business impact. With Artificial intelligence, the Internet of Things (IoT), robotics, big data, and other technologies, one can look forward to catapulting productivity, customer satisfaction, and ROI.
The excellent news—Raleigh's tech scene offers an incredibly innovative culture. Many companies have expanded in the region to take advantage of a rare blend of affordability, top talent, and diverse industry. In such a backdrop, it is evident that the growth on the horizon for the region with Industry 4.0 is limitless.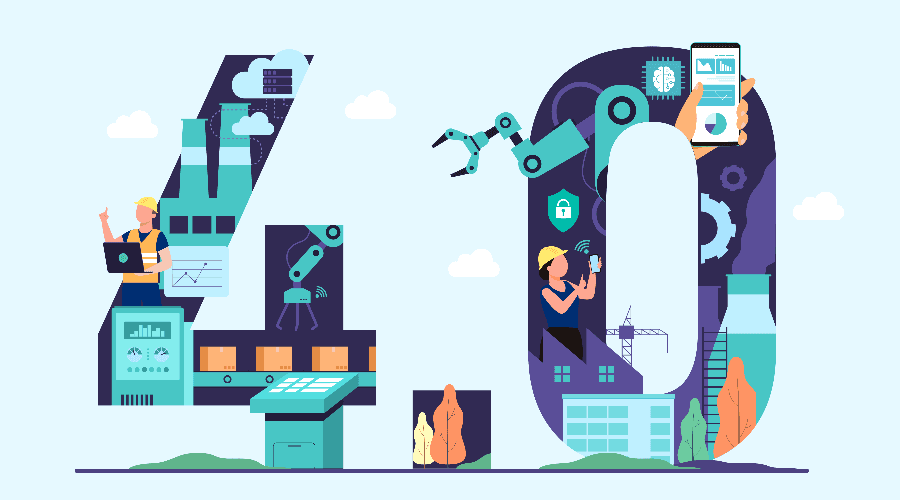 How Does Industry 4.0 Work for Individuals and CTOs?
The prism for Industry 4.0 is interesting when viewed from how it works for individuals. Plus, how the new industrial revolution has changed the role of the Chief Technology Officer. Here's a peek.
For Individuals
The new wave helps improve processes. It will help change individuals in the fieldwork. How? Industry 4.0 works by bridging different departments, helping to break down barriers, and making the whole staff more connected.
1. Individuals benefit from connectedness: A geographical connectedness is brought in with the new revolution. Imagine remote frontline workers across various industries, such as retail, manufacturing, or even hospitality, connected to experts anywhere in the world.
For example, Czech automobile manufacturer Skoda Auto tested a new augmented reality (AR) application (HoloLens glasses) to assist the production line maintenance. The new technology with the AR view helped technicians connect and consult with colleagues who were not on site. Plus, it also helped reduce the likelihood of errors.
The connectedness facet speeds up the customization of orders, reduces the stress of the individual workers, and helps quickly meet the customer's expectations. Moreover, it brings safety for the frontline workers and reduces machine downtime.
2. Individuals can contribute to personalization and customization: With the dawning of the new age of personalized manufacturing, one can now expect to blend customized production with the speed of on-time delivery expectations of the consumers.
For Chief Technical Officers (CTOs)
The fourth industrial revolution has brought in critical changes to the role of the CTO. With digital transformation coming to the fore, new people and skills are needed in every business sphere. So, now more than ever, the traditional C-suite roles need to relook at their positions and step up in a connected world.
1. CTO's role in the success of Industry 4.0: Why is the CTO at the center of the critical success factor? Here is an exciting insight. According to Gartner's CEO Survey, technology-related factors were one of the top priorities. The study also highlighted a commitment to invest in more digital capabilities.
Furthermore, with the COVID-19 pandemic, the need for digitization has scaled up. The technology emphasis directly places CTOs at the heart of driving Industry 4.0 solutions.
2. Skillsets need upgradation: In light of these unprecedented shifts, the CTO skillset needs to upgrade. It must include the ability to spot the new-age and emerging technologies. Plus, the executives need to have the agility to integrate the technologies with the existing set-ups seamlessly.
In the digital age, the CTO has a more significant role in the business' competitive advantage. The need of the hour—is that they have a new way of thinking and a niche skillset to drive this change. Plus, forward-thinking leaders need to foster a culture that appreciates and supports integration into the business ecosystem.
3. Focus on critical concerns: According to a 2021 Gartner study, the average total cost of data breaches increased by 10% to $4.24 million. It is underscored that cybersecurity and regulatory compliance would be the topmost biggest concerns of corporate boards. (Source:) So, another critical facet for CTOs is to constantly abide by the new data protection laws. Plus, ensure that there is an effective IT security strategy in place.
4. Strategic shifts in mindset: Ultimately, the strategic changes in the security ecosystem need to be backed by innovative perspectives that can stay ahead to meet the accelerated digital business needs. And cyber-savvy CTOs will be at the heart of this new transformational wave.
How Can Industry 4.0 Help Your Business?
Take a moment to think. If a tsunami were to happen, and you were issued a warning. Would you still wait to admire the coastal flooding after the tsunami warning? Yes, you're right—that will be foolish!
Learning from the extreme analogy—we all know that Industry 4.0 is becoming more crucial in the business landscape. However, are the C-suite executives taking full advantage?
According to a study, although 85% of businesses see the potential of Industry 4.0, only 15% have dedicated strategies in place. Now, it may not be a red flag if you don't leverage new technologies, as it may depend on specific use cases.
However, here are some compelling reasons how Industry 4.0 can help your business.
1. Boosts Productivity and Profitability
According to a critical finding from the MPI 2020 Industry 4.0 study, manufacturing leaders are leveraging Industry 4.0 to increase productivity, profitability, and churn revenues. (Source)
When exploring further, it is clear that organizations can step up their efforts to turn factories into intelligent set-ups.
With Industry 4.0, one can think of incorporating embedded intelligence, bringing in digitization and sensors, so more devices are digitally aware. The process allows the seamless sharing of data to prompt automated changes within production and bring in insights, which enable expedited decision-making.
So, factories become more agile and adaptable and deal with extended production volumes. The entire transformation leads to enhanced productivity and spells profitability.
2. Enhanced Scalability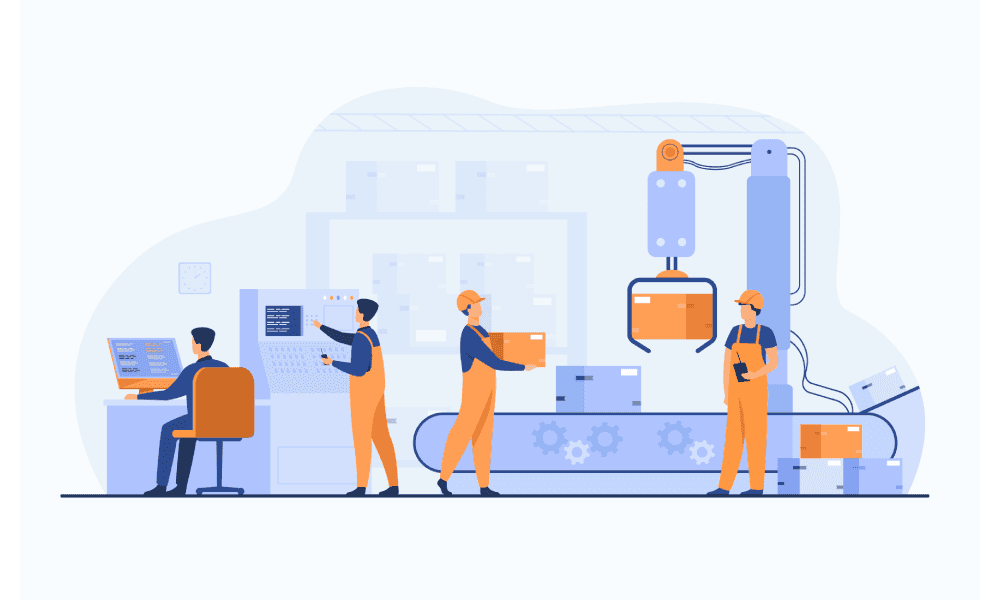 For businesses looking at expanding product and service offerings, Industry 4.0 is worth exploring. Here, one can look at factory automation, making it easy to scale efforts. Furthermore, personnel can be freed from routine tasks and transition to more value-added activities.
Whether small or midsize, all types of businesses can consider scaling with Industry 4.0's cloud computing capabilities. The capabilities blended with IT software help to scale businesses and create an even playing field between large and small businesses.
3. Improved Product Quality
It isn't unusual to find modern manufacturing relying heavily on the IoT. The technology can connect machines, sensors, and computers for an all-inclusive view of the manufacturing facility, reinforcing production and quality.
For example, when it comes to maintenance activities, an intelligent factory can use anomalies to predict the failure of assets. Plus, it is easier to schedule maintenance only when needed. The process spells reduced downtime costs.
With 5G networks, the communication to sensors and actuators will be superfast. So, CTOs can avail of visual analytics and inferences in fractions of seconds.
It also brings in opportunities for C-suite executives to rethink operations, apply AI insights, enhance data streams, and automate to build more flexible and resilient operations.
All such efforts can help one capitalize on Industry 4.0 and deliver value and improve product quality.
4. Boosts Innovation
According to a study by Deloitte, organizations may be leaving innovation-driven opportunities untapped. The study further underscores that high ROI is almost likely with increased investments in innovation and from investments in productivity, and operations. (Source:)
Industry 4.0 adopters can unlock the most value for businesses with incredible innovation. Plus, one can find the emergence of new business models made possible by intelligent products and new advanced technologies, including 3-D printing. Ultimately, fostering innovation on a massive scale can promise more remarkable results.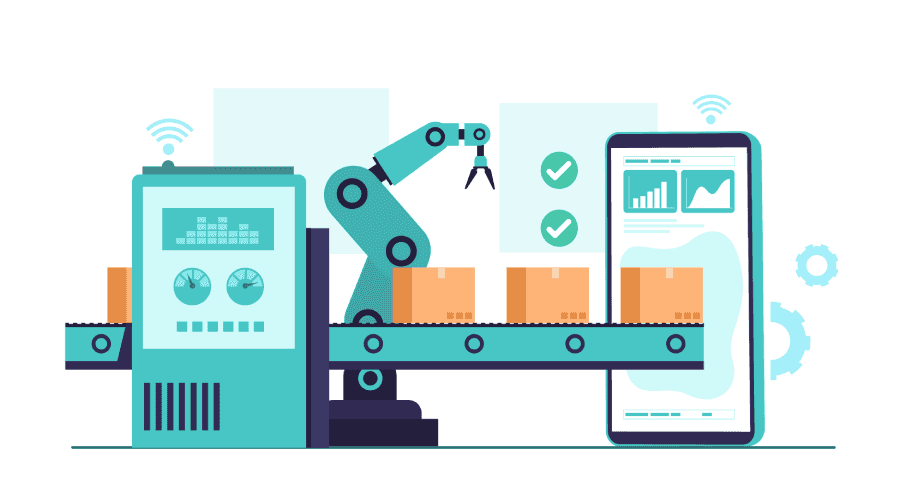 5. Enhanced Flexibility and Customization
Emerging technologies are changing reality today, and it is easy to meet customers' demands for product customization. It's also possible to have a flexible production process where various products with diverse tools can be manufactured on the same production line.
For example: With dynamically programmed robots, interchangeable tooling is possible. The process can enable manufacturers to quickly and effectively switch between models manufactured with negligible efficiency loss.
Mass customization and flexible manufacturing can quickly be possible. Here, with automation, switching between various product types can be achieved. When it comes to flexibility and mass customization, the real game-changer uses sensors in end products. The use of sensors can offer real-time updates.
Digital twinning and simulation technologies can influence the design process, and designers can use real-time data to produce products that customers want. In short, the product lifecycle becomes non-linear and gets you closer to your customers.
6. Gain a Competitive Advantage
The new-age technologies help to gain sustained competitive advantage, which can give or strengthen the position of a firm in an industry.
As business leaders adopt Industry 4.0 technologies, they can transform the quality, supply chains, customer relationships, and, more importantly, their competitive advantage.
With the new approach and mindset, businesses can be poised for streamlined production processes and dynamic growth that will stand out to be a competitive differentiator.
Wrapping Up
While many C-suite executives in Raleigh are still absorbing the idea of a smart factory, it does not seem like a pipedream anymore and is fast becoming imperative.
CTOs who quickly adapt to digital transformation will stand more poised to pave the road ahead and expand into emerging markets. The time is ripe for rethinking and finding game-changing solutions!
Drive Industry 4.0 Revolution in Your Business with Imaginovation
Do you want to learn more about scaling and transforming your businesses with Industry 4.0 technologies? If you wish to invest in mind-blowing solutions and need new perspectives for driving value, don't hesitate to talk to us.
We are an award-winning web and mobile app development company in Raleigh with incredible experience, and we can help you with a retrofitting digital transformation solution. 
Let's talk.