People expect more from technology than ever before. Technology helps drive and creates waves in innovation and economic growth.
Let's take a moment to reflect! Climate change is a bigger problem today than ever. With the ozone layer depleting rapidly, it is dreadful news for our planet. How can we help?
The one-word answer is—responsibility. And it's time we curate sustainable technology, aka responsible technology, to create a brighter future.
The environmental situation is precarious, with CO2 emissions from the US alone estimated to touch 4,807 million metric tons by 2050.
We need sincere thought leadership that can rewrite the climate change equation. Plus, we need a vibrant ecosystem of business leaders who work towards making sustainable technology a reality.
Let's look at some remarkable stories transforming the business landscape.
What is Sustainable Technology?
Sustainable technology is an innovative blend of technology aligned with sustainability goals.
Let's break it down in a more simplistic way. It makes mechanical and technical activities more energy-saving, source-efficient, and eco-friendly. How? The focus is on social responsibility, which encompasses two facets.
Use of technology. Designing technology that can prevent (or not add up to) environmental issues.
Production of technology. The technology that industries cater to is produced by supporting sustainability goals.
Thus, the sustainable technology goal is to create a sustainable product that drastically reduces environmental and ecological risks. Sustainability in technology perspectives and efforts include:
Prevention. Sustainable technology that avoids adding to depletion. Plus, it avoids contamination or other negative environmental impacts through its use and production.
Shift in resource usage. It focuses on a switch from non-biodegradable to biodegradable materials during its production. Plus, it attempts to replace non-renewable with renewable resources.
Efficiency. When it comes to efficiency, we're looking at technology that focuses on the use of energy and resources.
Ultimately, sustainable technology resulting in economic and social sustainability will continue to grow. The surge in environmental awareness will drive the growth of the market. And here's a peek at some exciting statistics.
Key Statistics:
In 2020, nearly 84% of companies in the technology, media, and telecommunications sector reported on sustainability. The statistic underscores the growing awareness of social responsibility aligned with the business landscape.
Green technology, also known as sustainable technology, considers the environment's long- and short-term impact. According to Allied Market Research, the global green technology and sustainability market size is projected to touch $74.64 billion by 2030, growing at a CAGR of 21.9% from 2021 to 2030. (Source)
North America is expected to hold the highest position in the green technology and sustainability market share between 2021 and 2028. (Source)
According to Markets and Markets, the key players in the green technology and sustainability market include GE (US), Enablon (France), Salesforce (US), Microsoft (US), and Schneider Electric (France), among others.
These companies are continuously innovating to enhance their green technology and sustainability capabilities for better efficiency and reliability, helping pave the way for the global green technology and sustainability market to emerge as a mainstream technology. (Source)
Critical Benefits of Embracing Sustainable Technology
1. Better Business Output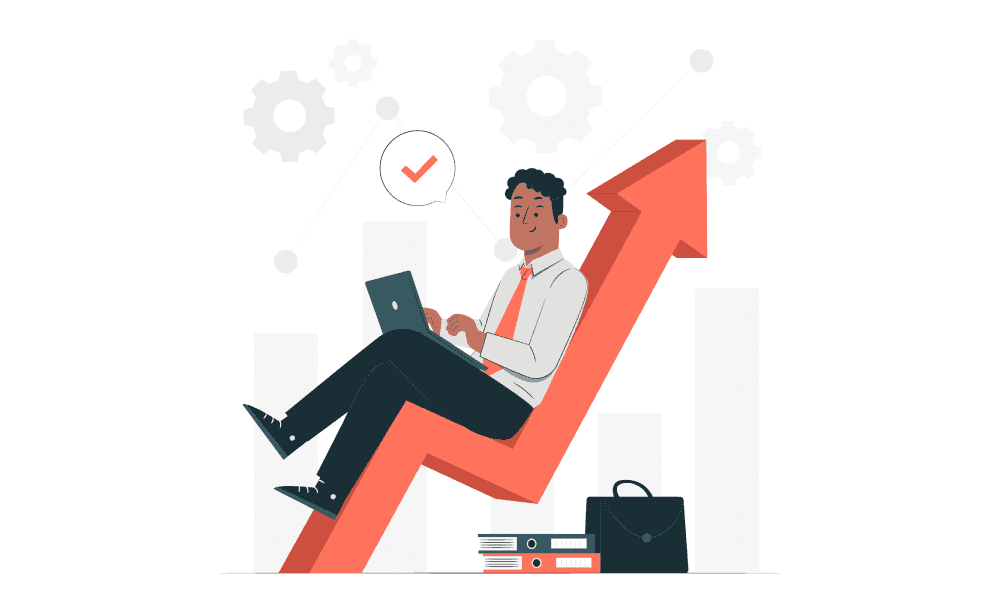 Sudden power outages can affect daily industrial operations. When enterprises switch to renewable energy, it reduces the risk of these sudden power outages significantly. The move ensures the effective continuity of day-to-day industrial operations and provides better results.
One can put on their thinking hats to optimize and benefit from sustainable technology, which boosts innovation and production levels in the organization. Plus, it helps with growing environmental awareness. The increased awareness allows investors to associate with companies with impressive ESG scores. Ultimately, organizations typically rank better for business investments in optimizing the use of sustainable technology.
2. Boost Your Bottom Line
The optimal use of sustainable technology ensures that resources are utilized more effectively and efficiently, augmenting businesses' bottom line.
Typically, the core focus of business leaders is to lower internal costs and expenses, which help make financial profits. Thus, adopting sustainable technology assures businesses a competitive edge in the market, boosting revenues.
3. Attract Top Talent
Millennials are adept with technological advancements and love to contribute to bringing positive change in the world. Business leaders can underscore their futuristic vision of incorporating sustainable technologies into their business, attracting passionate talent who will eventually contribute to the innovation and progress of the invention.
4. Improving Employee Health
A great benefit in the workplace from sustainable technology is the facet of improving employee health. It trickles down to making employees more productive with lesser power outages.
On the operational side, one can offer air purifiers and proper air filtration of HVAC systems, making the workplace healthier. Plus, working in a better environment can boost employee morale, leading to greater productivity.
5. Attract More Customers
Many customers are conscious of the environment today. 73% of millennials are willing to pay more for sustainable goods and do business with eco-conscious companies. Thus, when you market your company to the general public as being sustainable, it could help boost sales and leads.
6. Social Responsibility
Businesses are increasingly aware of corporate social responsibility initiatives. As a pillar in the community, one can lead by example for environmental awareness. Here, setting an example in encouraging the use of sustainable technology can help you lead the way.
Seven Great Examples of Sustainable Technology Implementation
1. Walmart
One of the giant retail corporations, Walmart, has its core focus on digital transformations constantly innovating to enjoy that competitive edge. The corporation works on eliminating wastage and energy usage and providing supply chain control.
Among many initiatives, it has several built-in IoT sensors and shelf-scanning robots that prove sustainable in terms of energy savings and customer experience. Plus, Walmart also offers efficient online services, such as Mobile Express Returns and QR code scanning.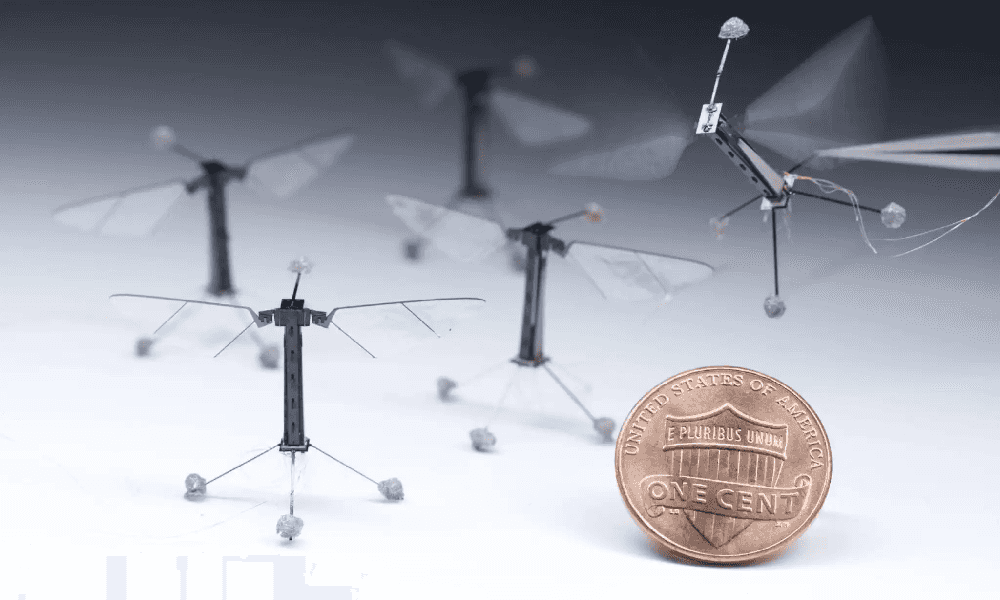 Walmart patented the idea of a robobee, a self-manned drone for pollinating crops equipped with cameras and sensors, back in 2018. The tool helps detect agricultural problems, get sufficient control over the Walmart food supply chain, and help minimize food waste.
2. IndustrialML
Factories today are on the verge of embracing disruptive technologies to transform into smart factories. With industrial IoT technology, artificial intelligence, and machine language, smart factories are a reality today.
Against this backdrop, when one thinks of a supply chain, factories are the leading producers of greenhouse gas emissions. Moreover, according to McKinsey, some of the gravest environmental impacts of the consumer sector can be attributed to supply chains, accounting for over 80% of greenhouse gas emissions.
IndustrialML has developed an innovative technological solution in this context. The company has been expanding its focus to Industry 4.0/DX solutions. IndustryML looks at offering solutions where the power of ML can make factories smarter.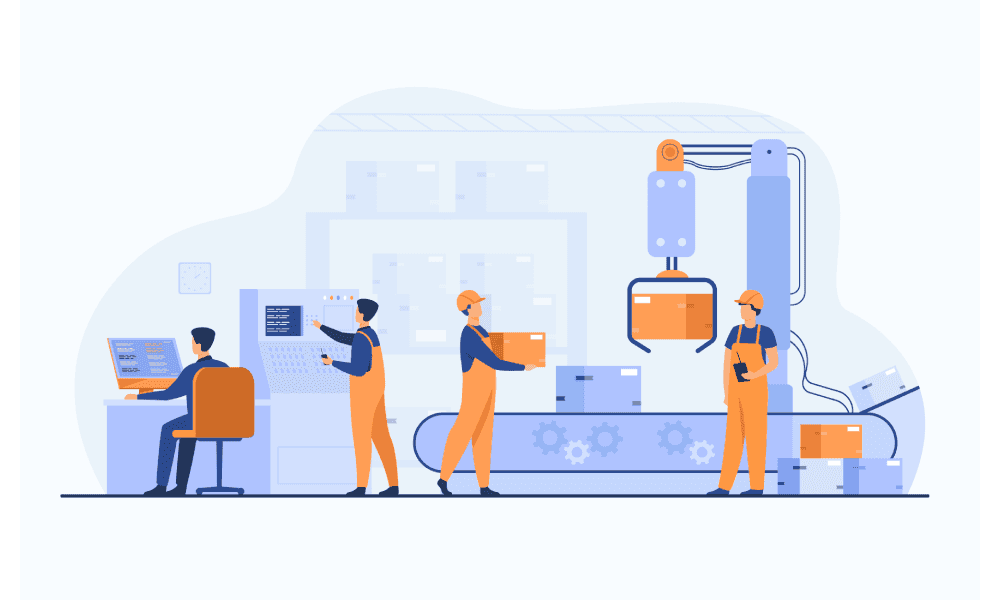 The solutions can help factories use less raw material for production and reduce waste, increasing their capacity while minimizing their impact on the environment. This sustainable-tech SaaS advancement can help with improvements in manufacturing environments, leading to improved efficiency, less energy consumption, and reduced emissions.
3. Accenture
Accenture, a multinational specializing in IT services and consulting, plays a pivotal role in sustainable technologies.
The company focuses on taking technological and managerial measures to radically reduce the negative impact of technology footprints. Plus, they create digital technologies that help reduce the negative impact on companies by enabling sustainability use cases and organizational capabilities.
One of the initiatives is embarking on a greener cloud journey, which helps with energy reduction and reduced carbon emissions. Cloud migrations can help unlock new opportunities like targeted medical R&D due to faster analytics platforms. (Source)
4. Fairphone
Electronic waste (e-waste) has been a concern, with an estimated 57.4 million tons getting generated in 2021 alone, which is only likely to increase.
Electronics manufacturer Fairphone introduced a unique design for their new Fairphone-3 in 2020 to reduce greenhouse gas emissions. The proprietary method is also expected to extend a phone's lifetime to about five years. Plus, it is expected to have a significant 30% reduction in greenhouse gas emissions per year of use across the entire life cycle of the phone.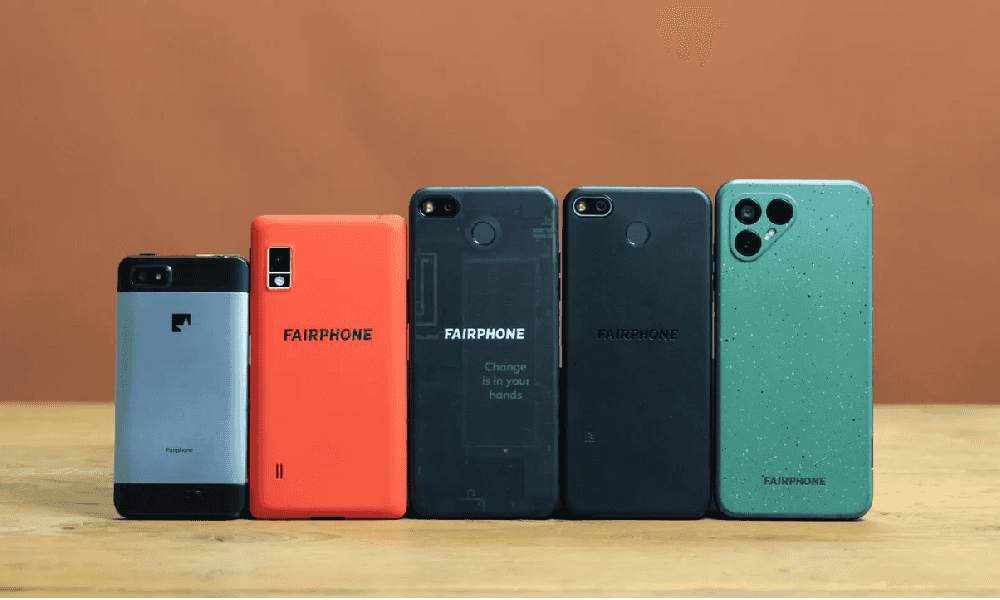 In this context, Fairphone has increased the number of suitable materials integrated into the supply chain for their new phones. The Fairphone 3+ is made up of post-consumer recycled plastics and has also successfully refurbished about 40% of the smartphones that were collected, and what couldn't be reused were safely recycled. What's more? Through the company's European takeback program, the company has been compensated 18% for collecting old devices, making it one of the leading sustainable tech companies in the world.
5. Microsoft
Yet another great example is one of the leading software providers, Microsoft. The multinational technology corporation has taken giant leaps in moving towards reducing its environmental impact and helping other companies turn "green."
Microsoft's cloud computing has taken great strides in empowering energy efficiency and material waste reduction. The increased accessibility of serverless and open-source software minimizes cooling processes, ventilation, and air conditioning in fewer data centers. The initiatives add power management functions to Microsoft products enabling smart energy consumption on end devices, like monitors and hard drives.
Furthermore, one can explore how Microsoft uses AI to create a complete directory of US forests, which helps better manage them for a sustainable future.
6. Kiwibot
Kiwibot is an innovative company working on futuristic solutions, changing how food is delivered with significant cuts in emissions.
The solutions are critical against the backdrop of carbon emissions from food delivery projected to rise by 32% by 2022. Kiwibot is an intelligent robot solution that enables customers to order food from participating restaurants in their local area. However, the innovative twist is the food delivered by a Kiwibot—an autonomous robot on wheels.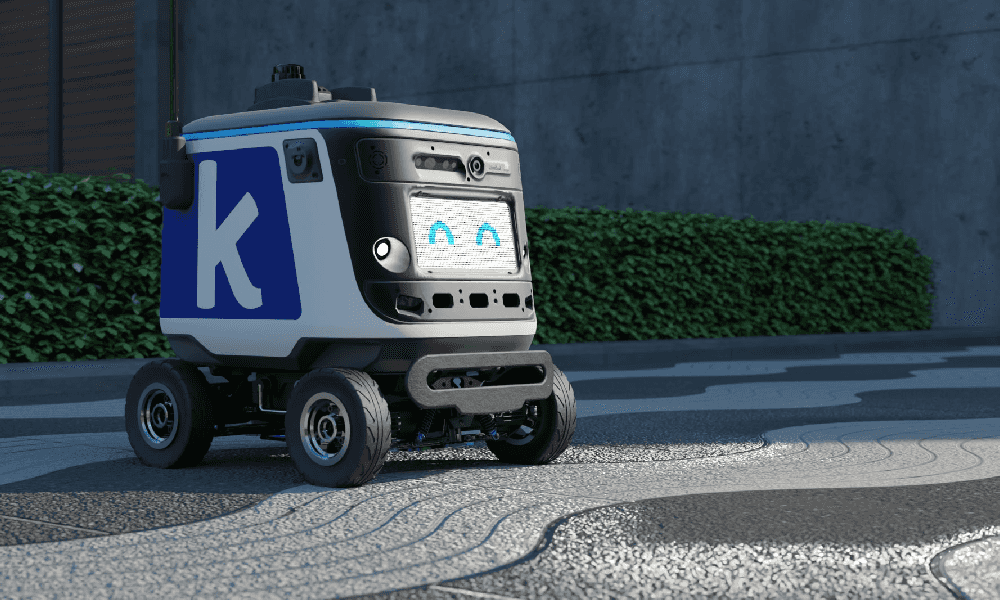 Kiwibot has over 400 robots making over 150,000 deliveries, which has made them the number one robot delivery platform globally since its induction in 2017. The company has been making significant strides, expanding across the globe from Colombia to California, the USA, and more. According to Forbes, the startup has recently signed a collaboration with Careem, a subsidiary application of Uber operating in the Middle East, to launch 1,200 delivery robots in Dubai, UAE.
7. Apple
When discussing sustainable technology, one cannot miss out on Apple. They created renewable sources account 2020 for 90% of the renewable electricity its facilities use, which is around 1.5 gigawatts currently in use. Plus, Apple is focusing on scaling the use of recycled plastics across its products. For example, the mesh fabric of the HomePod mini is made with 90% recycled plastic.
Build Sustainable Apps and Software with Imaginovation
It's time to be responsible and adopt sustainable technology solutions to transform the business landscape, creating a cohesive environmental ecosystem.
If you are planning to build robust, sustainable apps and software and don't know where to begin, we can help walk you through the design and development of the apps.
We've helped many businesses with creating robust, sustainable digital solutions.
Imaginovation is an award-winning web and mobile app development company with vast experience in creating robust, sustainable digital solutions.