There are many reasons why businesses outsource their app development projects. Sometimes it's due to the lack of resources, or sometimes just to get it done faster.
It's a well-known fact that outsourcing app development can save costs, boost your business efficiency, and reduce the time to market, but only if it is done the right way.
Simply hiring any app development partner and outsourcing your project doesn't guarantee that you will see the desired outcomes. There are a few challenges involved in outsourcing an IT project, and they can adversely affect your business and crash your project before you get a chance to launch it.
So how do you outsource your project while reducing the risks involved? How do you ensure your project is on the right track? Keep reading this guide; we will be discussing the ways to outsource your app development to minimize risk.
But first, let's start with the basics.
What is meant by "Outsourcing App Development"?
You have two options when it comes to developing an enterprise mobile application. You can either build it in-house or choose an outsourcing partner to design and develop it for you.
Building the app in-house requires an internal team that is dedicated and expert enough to handle the additional workload. You will need to hire additional resources if needed, and the whole process might take a lot of time and stretch your budget.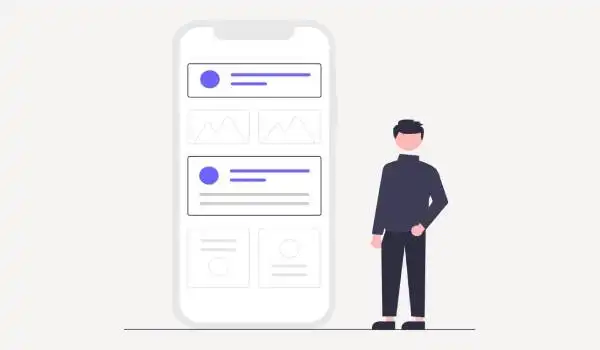 That's why many companies choose to outsource their app development projects to a third-party vendor. Outsourcing can comfortably solve these pain points for you. It is an excellent way to improve your app's turnaround time, cut costs, save time and resources, reduces risks, and get the best workforce to handle the app-building.
Common problems businesses experience with outsourcing
While outsourcing brings many benefits, it's critical to explore all the issues you may encounter and take steps to safeguard against them.
Here are some problems that you may experience when outsourcing your app development project.
1. Communication barriers
One of the key benefits of outsourcing is access to a global pool of talent. But, unfortunately, that also creates a major pitfall — issues in communication.
Poor communication can slow down your project substantially. Since you can't overview the entire process in person, it becomes difficult to determine the progress.
Such communication barriers may occur because of several reasons:
There are unspoken assumptions about the project.
In the case of offshore outsourcing, there may be a time zone difference between you and your vendor, leading to communication delays.
Communication doesn't "translate" on either side – Maybe the outsourced team doesn't have a clear grasp of the English language, or your team isn't able to bridge the gap. That's when "meanings" become lost in translation.
More often than not, communication barriers lead to missed deadlines, incorrect final products, and a whole lot of frustration.
2. The dilemma of whom to choose
Many outsourced projects fail because of insufficient research about outsourcing vendors.
It gets challenging to find the right people to develop your app in this ever-growing global outsourcing landscape. Also, when the outsourced company is located miles away from your location, you can't rush to their office to see how they work. And, what if they show non-existing projects in their portfolio or even fake customer reviews on their website?
Without thorough research, you can easily fall into the trap of incompetent vendors. You can then get in a situation where you might end up spending time and money on a project that you cannot back out of later. It will eventually result in you accepting a substandard product.
Besides, playing blind is never a good idea.
When you outsource app development, you automatically hand over the accountability of your project to a third party. Moreover, you'll have little control over the development cycle. The outsourcing company will follow its own set of development procedures and standards, which might not align well with the quality parameters your company would have set for the app.
Therefore, you must take steps to avoid one of the biggest problems of outsourcing - unreliable vendors.
Check out our blog for tips for finding and hiring an app development partner.
3. Unrealistic expectations
Before you outsource the development job to any team, you should clarify:
Exact requirements and deliverables
Expected timelines
Essential features you want to see in the app
The overall scope of your project
If you fail to do so, it may result in scope creep and incorrect alignment of the project vision. As a result, the teams will continue working in silos, and the gap between your expectations and the outcome will only grow.
On the other hand, when you have exaggerated expectations from the outsourcing company, you may mistakenly assume that they will take care of everything.
You will only get disappointment and experience project failure against such unrealistic expectations.
4. Little knowledge about the technology you're building
When you don't have enough knowledge or idea about the technology your app is based on, it gets tricky when gauging the skills and experience of the outsourcing company.
Additionally, you would want to control the stages of app development to some extent, but you'd get nervous if you are unsure about the technology.
5. Confusion about project control and decision making
Confusion about who will exercise authority and make critical decisions about the app development project leads to contention between you and the outsourcing company.
You may assume you have full authority over the project and the decision-making rights. Therefore, you may not support some critical changes in the management of the project.
Whereas the outsourcing company will need unconditional support from you in certain areas, without which they'll find it challenging to proceed.
Besides, the outsourcing company is not your in-house team. So their way of working will most certainly be different from yours.
Such confusion leads projects to failure.
6. Different time zones
You decided to outsource your app development project because you wanted to get a quick time-to-market for your new product. Of course, the last thing you expect is delays.
But all thanks to the different time zones, delays are precisely what you may get if you outsource to an offshore company,
Let's say you work in Boston, and you outsourced the app-building job to a third party in India. Keeping in mind a 9 hours time gap between both locations, you'll have to work out the most convenient time to communicate. This will not always be possible. Sometimes you may respond to their mail a day later, or sometimes they may not be able to attend a meeting as they'll be heading to sleep.
How to solve the problems in app development outsourcing?
Let's check how to solve and avoid the problems in outsourcing application development.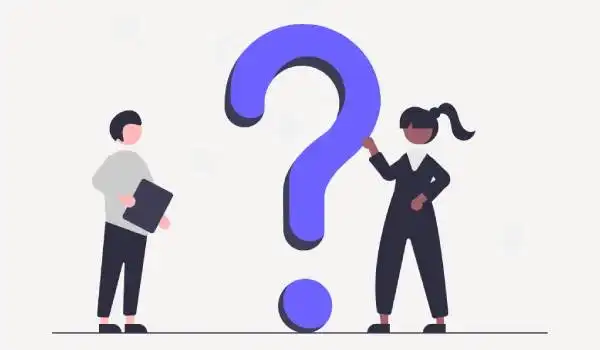 1. Continuous and clear communication
Most communication challenges can be overcome by the use of easily available communication tools.
Encourage the use of video conferencing tools like Zoom or Teams. Getting onto video is a lot better than just relying on emails.
Make sure your team collaborates with the outsourcing company with tools like Zoom, Teams, Basecamp, and Jira.
Don't forget to document everything. Clearly documented requirement specifications go a long way in the success of your project.
Educate your team about cultural differences between the outsourced company and your company.
2. Do due diligence and choose the right vendor.
There are many things you should do to avoid confusion and make the right decision. Don't make the mistake of getting impressed with a beautifully constructed website. You must take the following steps before you proceed further:
Spend adequate time on your research – about vendors, upcoming technology, etc.
Check the company portfolio and reviews – not just one or two, but multiple reviews.
Arrange a personal meeting with the outsourcing company.
Ask them questions – about their work process and their experience.
Don't just rely on their general experience. Instead, check if they have built similar solutions in the past.
Go through their most recent cases.
Get to know their team of developers who'd be responsible for app development.
Start small – something like a Pilot project.
Select a vendor that you think will fully suit your requirements.
3. Set clear expectations
It is best that you set clear expectations right at the beginning of your project so that you both know what to do.
Unclear expectations and unanswered questions lead to frustrations in the middle of your project. Make sure there is no confusion over payment terms, project scope, project requirements, timeframe, and revisions.
If you don't pay attention to setting clarity here, you'll end up wasting your time and money.
4. Fill in the know-how & expertise gap.
Do make sure you build your know-how about the technology of your app.
For that, set clear performance standards for your project. Then, you can have someone in-house who has the right expertise. It'll help you define requirements for tasks without any confusion and monitor the vendor's work with clarity. Make sure to find a vendor who is knowledgeable and trustworthy enough.
Be crystal clear about:
Purpose of your app.
Most essential and prominent features of your app.
Free vs. paid.
Monetization strategy.
Native or hybrid.
6. Role clarity in project control and decision making
The best way to deal with this is to discuss and fix the roles and responsibilities beforehand. You should not proceed without discussing what tasks the outsourcing company is going to perform and the expected results.
Check with the company for a clear project plan if you are not providing one yourself.
Make sure you document your outsourcing contract well. Describe to what extent the outsourcing company can exert control over your project. Be clear about the kind of decisions you can make regarding the project.
7. Don't underestimate issues about different time zones
You'll have to work out the most convenient time for communicating with the outsourcing company. Try to match working hours. Do not forget to introduce effective tools for instant messaging, calling, planning meetings, collaborating, and managing tasks.
Make sure you take every step to counter any delay in the project because of different time zones.
Additional practices to solve problems in outsourcing
Break down your application development project into clear-cut milestones.
Define the payment schedule of your vendor with the achievement of milestones.
Check that the vendor selected by you is not behind the global technologies and trends.
Take every step to protect your intellectual property.
Prepare clearly defined technical documentation.
Should you choose an Agile app development model?
You must go for an Agile model while developing your app.
Here are the reasons why you must do that:
Faster Feedback Loops: Agile is iterative in nature. What it means is that the feedback is built into the development process. For example, it executes internal feedback during QA and external feedback during client demos.
Open-ended Prioritization of Features: Agile is flexible. It "builds in" change with each sprint instead of predicting it at the beginning of app development.
Consistent Wins with MVP as the focus: Agile prioritizes the MVP (minimum viable product). It allows you to get value with each step.
Reduced Risks: Agile's parallel test model helps you address the different mobile application development problems while simultaneously developing other features. In addition, parallel testing substantially reduces the issues/bugs in your app.
You must take every step to ensure your team goes Agile.
Develop A Powerful Mobile App with Imaginovation
If you want to develop and successfully launch your mobile app in the market, contact us at Imaginovation.
Imaginovation is an award-winning app development company with vast experience in creating enterprise applications for different industries. Our Agile app development processes are based on globally approved standards which help us stay competitive while providing top results.
Let's talk.
Book A Consultation
Book a meeting with one of our team members and we will help you plan out your next steps. You can also use our calculator tool to receive a rough estimate on your project.