Non-profit organizations play a critical role in addressing the world's most pressing social and environmental challenges. However, despite their noble missions, many non-profits struggle to achieve maximum impact and efficiency due to limited resources and outdated practices.
In today's rapidly evolving digital landscape, technology solutions provide a unique opportunity for non-profits to unlock their full potential and maximize their impact.
From fundraising to volunteer management, there are numerous ways in which technology can help non-profits streamline their operations, reach new audiences, and make a bigger difference in the world.
So, if you're passionate about social change and want to learn how technology can help you achieve your goals, read on to discover how technology solutions for non-profits can help maximize impact and efficiency.
Technology Challenges Faced by Non-profits
Running a non-profit is hard work, and it most definitely is no small feat. Every step could bring new challenges, from generating funds to security issues and more. Technology can be the best help any non-profit can get. However, one must explore the technology challenges to know the pain points.
Knowing the problems are excellent opportunities for business leaders to drive innovation and align technology initiatives to business growth. Here's a snapshot of some of the challenges.
1. Costs of Implementation and Maintenance
Almost every non-profit faces issues with managing resources efficiently. Let's think of it—the budgets are always tight. Plus, the grant givers expect that their money should make an impact on society.
When it comes to software, it needs constant upgrades. Plus, there are software maintenance costs, which can vary depending on the maintenance types and the complexity of the software system. The costs of implementing software and maintenance can be a significant cost for organizations.
Moreover, using outdated software applications can always spell challenges. Getting access to the latest technology needs vision and funds. Most non-profits end with challenges in the technology costs of implementation and maintenance.
2. Security Concerns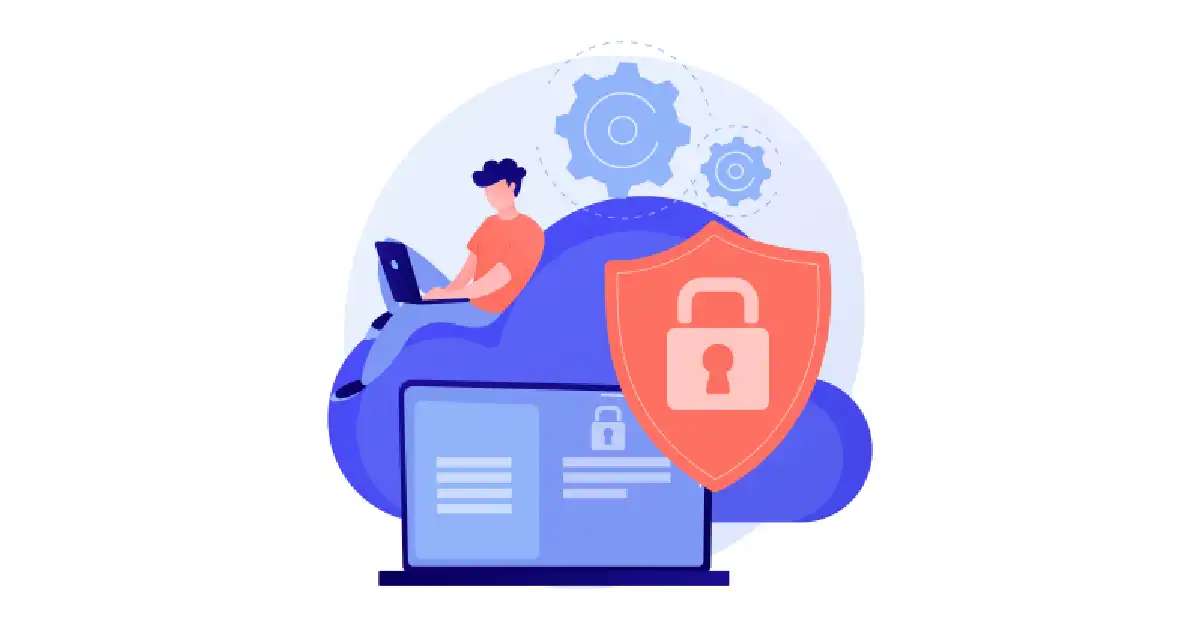 Sadly, cybersecurity is one of the most critical issues that non-profits face, considering the growing proliferation of cyber threats. Non-profits are heavily dependent on digital technologies to coordinate and fulfill their missions. The amplified technology dependence has added a new vulnerability to cyberattacks. Such attacks can:
Disrupt activities
Give unauthorized access to the data of beneficiaries and other stakeholders
Lead to the stealing of funds, data, and information
Spread malicious information and politically motivated messages
Manipulate stolen data, and more
According to a report by NCSC, there is a culture of trust in non-profits. And such malicious actors deploying a range of harmful tactics can lead to an environment of mistrust and uncertainty. Thus, business leaders must consider securely hosting the applications to combat such malicious attacks.
3. Data Backup and Disaster Recovery
Picture this—what would happen if there was a cyberattack? It could lead to severe issues in cases of cyberattacks or even pitfalls such as human error or system crashes. Depending on the nature of the work, it could amount to losing a week's or even a month's worth of data or more. Plus, it could impact your ability to serve the community.
Any neglect in having a comprehensive data backup and disaster recovery plan can further lead to numerous negative consequences for the company. Hence, a data backup and disaster recovery plan are must-haves. It can help protect the organization from external attacks and ensure data protection in case of a disaster or cyberattack.
4. Complicated User Interfaces
Let's face it—humans are likelier to make errors when systems aren't well-designed. If the user interfaces (UIs) aren't easy to understand or use, then mishaps or accidents may occur. There will be slips and mistakes using poorly designed UIs. Wait! There are more issues, including systems getting:
Sluggish and unresponsive
Confusing
Readability glitches
Difficulty in navigation
Thus, a good design becomes pertinent. The system must have a solid UI with proven design qualities, which will help you with a more productive workforce. It will also help with having a positive impact on your bottom line.
5. Lack of User Training
The COVID-induced business meltdown is still having challenges with finding the right talent. Yet another challenge is training the staff to help prevent disastrous mistakes from occurring within your non-profit organization. Training can have a positive impact, as it lowers turnover and also keeps the company more competitive, healthy, and productive.
Untrained employees will produce less work and deliver lower quality, resulting in reduced profits. The work often has enormous implications for customers and other stakeholders.
6. Inadequate Support
Many non-profit organizations depend on governmental assistance. At times, such funds are inadequate. With shrinking budgets, most non-profit organizations end up getting less funding support than what they need, leading to a resource crunch shortage.
It may have impacts on using outdated software applications as there are infrequent funds for upgrading to the latest technology.
Also Read: Getting Started with Church App Development: Features & Benefits Explained
Considerations for Non-profits Selecting Technology Solutions
It can be a real challenge to navigate the maze of digital solutions to find the right fit for your non-profit organization.
Let's be honest: the selection needs clarity on myriad factors before making a final decision. Here are some tips for choosing technology solutions for a non-profit.
1. Understand the organizational needs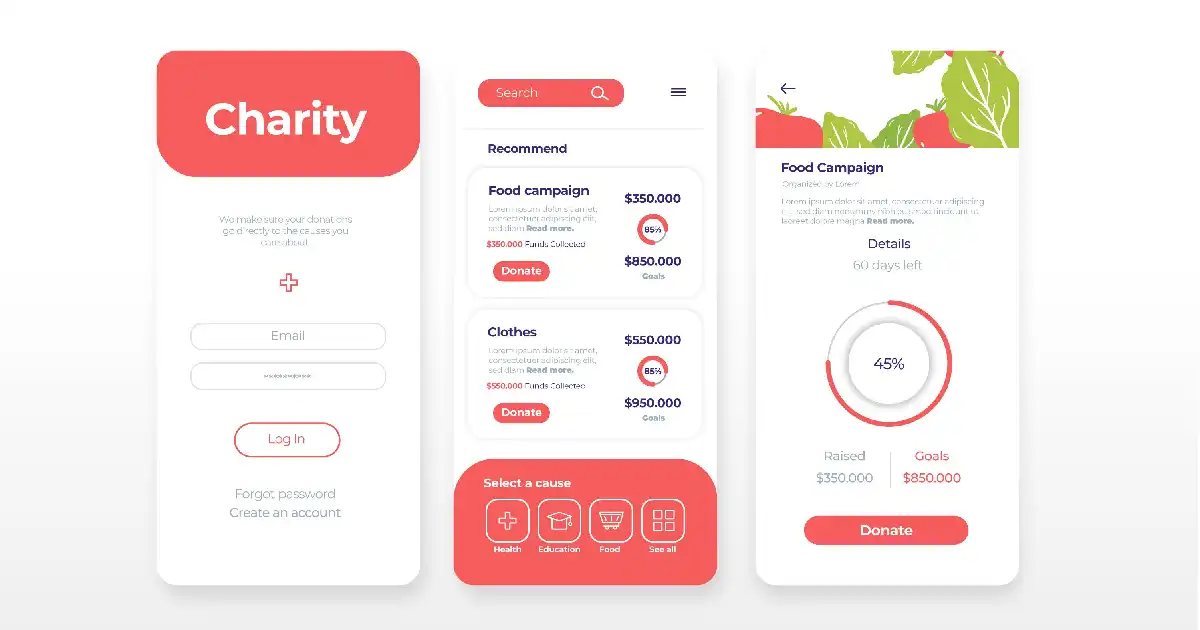 The first step is evaluating the existing systems and workflows that need enhancements. Moreover, you'd have already researched and documented the pain points.
In light of the insights, it is best to evaluate whether systems need a total replacement; what functions and features are required from the new system to address the current pain points. The points can be documented—and the detailed documentation of requirements can further help to:
Identify specific capabilities needed from the new tool or solution
Create better metrics and analytics to manage fundraising efforts
Determine how to promote engagement (via social media and more)
2. Scalability
When you think of new software for your non-profit, scalability is one factor to consider. Scaling applications can help to deal with unprecedented workloads. Plus, it can allow the system to handle the inflow of new users.
It is a futuristic solution that helps to keep the organization's growth in perspective. It can help with software integrations and connecting with other systems and future technologies.
Yet another facet to consider is load-ability, where you look at the number of concurrent users you expect during peak traffic. Moreover, one also needs to look at the software licensing limit on the number of individuals who may use a software product at the same time. These facets can be a determining factor when selecting the technology solution.
3. Security Requirements
Security in software remains a top priority in the buying process for non-profits. It's no surprise: nearly 83% of buyers stated that their company requires a security or privacy assessment when purchasing software. (Source)
In the COVID-infused market blended with a hybrid work model, there is an upward trajectory of software spending with security as a priority. The feature is critical as it helps protect your organization from various vulnerabilities, shield digital assets, and meet the specific security needs of your organization.
4. Integration with Existing Systems
App integration is an important consideration when buying new software. If you are developing one, the developer will need to create a solution that allows it to be integrated seamlessly into other existing apps.
App integration leads to revenue opportunities and can quickly broaden the reach of your app or platform. Thus, it is one critical factor to keep in consideration when developing or buying a new software/app.
5. Long-term Maintenance Costs
Pricing of the software is an essential consideration in your business decisions. While choosing the right software is vital to your organization's success, it is equally critical to weigh all implications of the purchase, including the maintenance costs. At times (in some cases), the software maintenance cost made up to 90% of the whole software development cost.
Typically, the maintenance fees are in an annual range. Plus, you also need to consider inflation in the price of your application with future versions. When looking at the long-term costs, remember to consider the recurring costs, which include operating costs, ongoing costs, and resource costs (training employees to manage the software).
Though there is no universal formula for calculating the exact costs of software maintenance, it is best to plot the costs objectively, as it is a critical factor for investment in the technological solution.
6. Budget
Most non-profits struggle getting funds. Thus, budgeting is a real challenge. Unsurprisingly, with little funds, one needs to do some thoughtful budgeting, which sometimes impacts the purchase plans of new software.
Most non-profits deal with the fear that costs will exceed budget, which also works as a barrier to investing in the new technology solution.
Bottom line: The good news is that once you have accounted for various factors, you can take steps to ensure that your organization gets a rational solution that helps your organization thrive.
How Technology Can Boost Non-profit Efficiency
Once you've worked around the challenges to get your non-profit off the ground with a viable technology solution, you will find it an enriching experience. Thus, strive hard to overcome the obstacles and get on your journey to enhanced efficiency in your organization with the new solution. Here's a peek at some benefits:
1. Increased Efficiency and Productivity
Picture this: you have your non-profit newsletter for your subscribers. Once you are done writing it, you need to send it to all your subscribers. It could be a really long list—and this is where your non-profit technology comes in handy. You could choose to automate such tasks.
Similarly, you can consider automating manual and paper-based tasks, which helps save time. The time saved can help team members to focus on direct service and community impact. When you opt for automated systems, you can benefit from improved productivity and enhanced efficiency, which supports your mission and helps you thrive.
2. Improved Fundraising Outcomes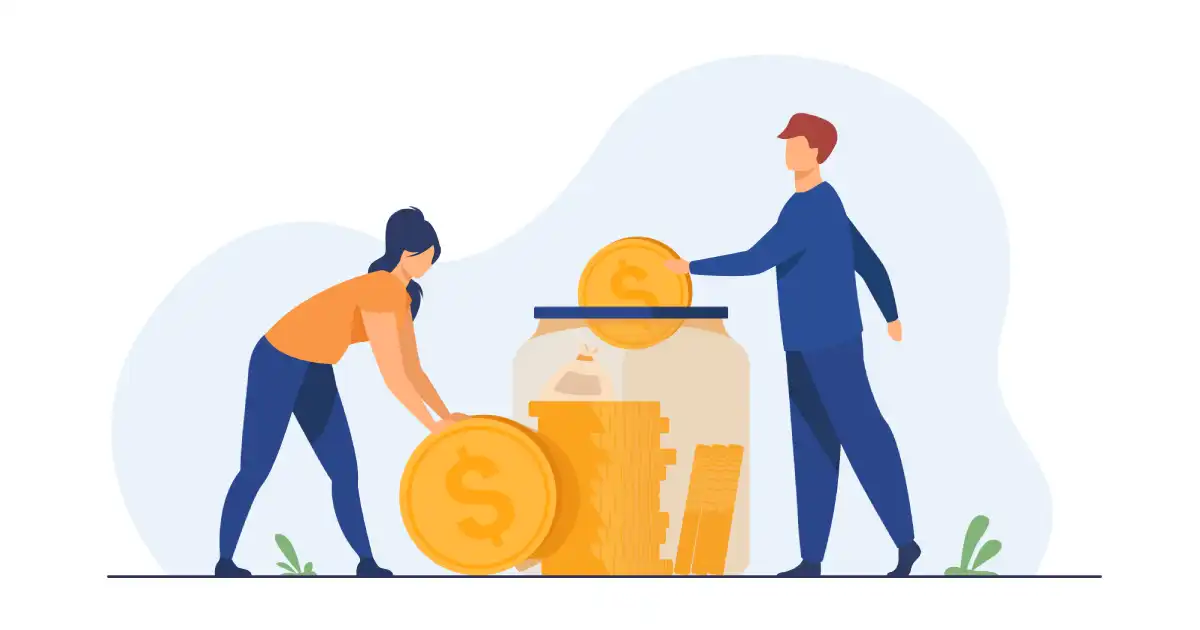 Technology is transforming fundraising activity for non-profits. The obsolete ways of raising cash with charity galas can easily get replaced with digital tech and many exciting virtual fundraising ideas.
Thus, one can now look to implement ideas such as online auctions, online raffles, virtual walk-a-thon (or read-a-thon), live streaming that brings supporters together, and much more. The benefits of such digital-first fundraising initiatives can boost the growth of the organization.
Moreover, you can also stay on top of your game when submitting grants. With proper streamlined systems, your grant writing efforts are so much easier. Plus, that's what grant-makers want to see that the non-profit is delivering results.
3. Expanded Reach
One of the off-shoots to adopting a technology solution (as we've already seen) is work efficiency. With improved productivity, your team members have the additional capacity to reach and serve more people in the community. There can be a more streamlined and systematized way of spreading awareness of your service to people outside your area.
4. Enhanced Donor Engagement
Technology for non-profits helps to leverage donor engagement. There are myriad ways of doing this with:
Gamifying fundraising progress
Hosting virtual fundraising events
Implementing a multi-channel marketing campaign
When you leverage the power of new technology, it improves the donor experience and makes them feel more involved. They experience higher quality stewardship when they engage and donate to you.
5. Increased Revenue and Decreased Costs
Technology can help non-profits in new ways of making money. It can help modernize the donation process, which leverages online fundraising efforts.
Yet another exciting facet is that with effective use of technology, one can significantly decrease operating costs. When using technology, it blends security and privacy features. The team members are further trained in using software and applications, which helps reduce potential risks and cut unnecessary costs.
Furthermore, technology can help save costs by replacing staff functions, reducing the need for office space, and minimizing other expenditures. Yet another facet of using technology is reducing operating costs, especially concerning human resources.
6. Greater Transparency and Accountability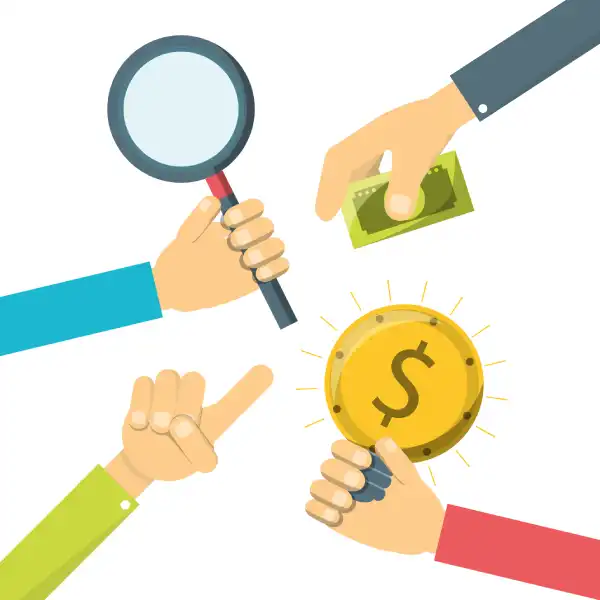 Think about this: non-profit organizations need to operate with transparency, which is requisite by the law. Achieving transparency amid daily activities, which need sharing of spreadsheets and other sensitive documents without compromising privacy, is most often a challenge.
In this context, the software you use can help share documents securely without it giving any access to unauthorized people. Transparency is critical for non-profit organizations, and it is significant where people are receiving aid.
Let's be honest: the donors who contribute donations need to feel confident that their money is used properly, and the transparency achieved can be of immense help.
7. Improved Public Relations and Brand Awareness
Technology augments brand awareness and can help you connect to more supporters. Plus, it can help you:
Connect with targeted audiences with social media advertisements
Leverage brand awareness via organic social media platforms
Build trust and strong relationships via non-profit email marketing
Thus, with technology powering facets, such as online fundraising and social media marketing, it is easy to engage with the public in more meaningful ways. With analytics, one can learn what features of the website are popular or what stories are getting shared.
Moreover, one can use relationship management software to connect with supporters, donors, and volunteers. With automation, the team members are free from investing time in mundane tasks and instead focus on value-added activities.
Wrapping Up
The future for non-profits is promising with the adoption of lucid technology solutions. Why work with outdated processes when you can work smarter with technology?
It's time to benefit from sophisticated security systems, leading to building strong trust bonds with donors. Plus, one can enjoy increased efficiency and productivity. Non-profit leadership teams must make the most of technology solutions and stay ahead of the curve.
Build Tech Solutions for Your Non-profit With Imaignovation
The secret to developing a tech solution that maximizes efficiency for your non-profit is not an uphill journey. It can be game-changing for your non-profit as it leverages productivity and brings more efficiency by blending incredible features into your technology solution. If you aren't sure about where to start, talk to us.
We are based in Raleigh and have an incredible experience in web and app development. We can help you build an exciting tech solution that enables you to stay ahead of the curve.
Let's Talk.
Book A Consultation
Book a meeting with one of our team members and we will help you plan out your next steps. You can also use our calculator tool to receive a rough estimate on your project.