Technology has revolutionized our relationships with things around us. That's why there is an app available for pretty much everything nowadays.
Even religious institutions are turning to technology, and it's no surprise to come across church applications.
Church apps enable churches to reach out to a broader section of the community beyond just Sunday mornings and interact with them instantly. 
App users can listen to the Bible, watch the live-streaming of sermons, make their prayer schedule, or even listen to religious podcasts.
Moreover, many young adults prefer easy and technology-driven churchgoing services such apps offer.  
So how can tapping into smartphones engage more people, expand your reach, and prove fruitful?
In this blog post, we will walk you through the types, essential features, and benefits of building a church app.
Let's begin!
Basic Types of Church Apps
Depending on their utility, church apps fall into three basic categories – parishioners, spiritual leaders, and clerics. 
Let's explore how they are different.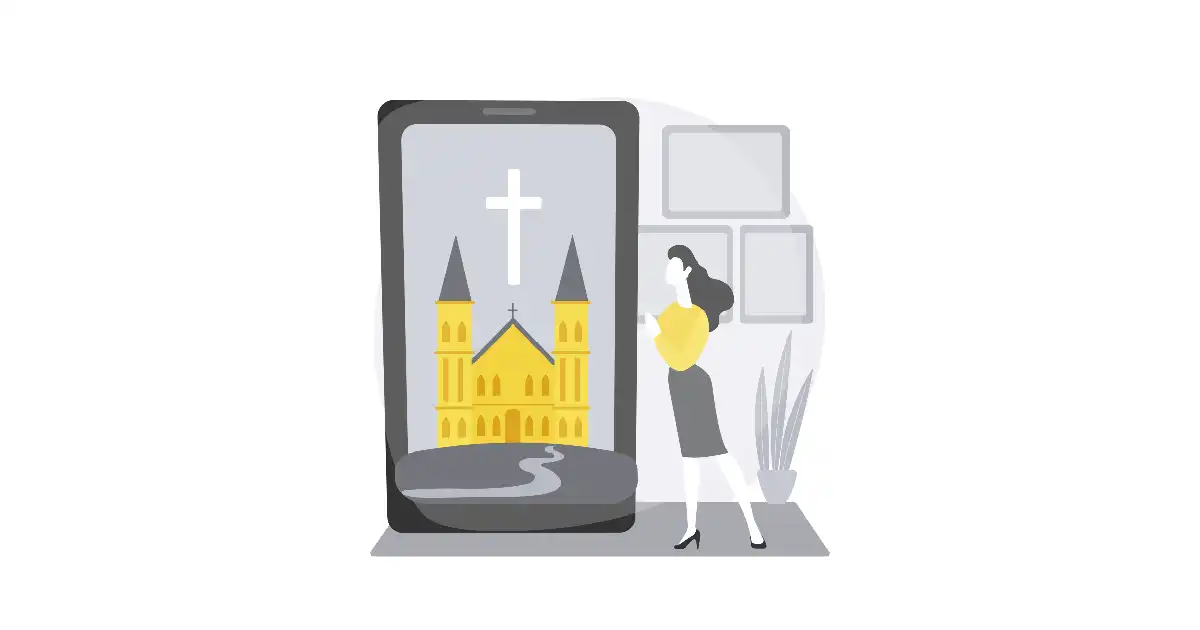 1. For Parishioners
The main idea behind this type of app is to enable parishioners to do what they had always done –right from the comfort of their homes or while they are on the go, just using mobile technology.
This can be an essential tool for a parish to grow its community. You can build such an app with many features to inspire parishioners.  
First, such apps make spreading God's Book easy among parishioners. Second, you can broadcast important events using YouTube, Vimeo, and other platforms. 
Third, your church members can register for events, submit prayer requests, propose podcasts, and record the preaching via this app. Moreover, the application can offer a feature to facilitate online donations. Not only that, it can include a map of the church campus for a hassle-free location.  
2. For Spiritual Leaders
The purpose of this kind of app is to manage groups of parishioners of the church. This app can track attendance and allow spiritual leaders to make notes about participants of different groups.
This app lets the spiritual leader shares audio or video of the sermons. The application is protected by authorization to disable access to the personal information of parishioners.
3. For Clerics
This app is the right tool for church leaders and clerics to interact and access the church database.
For example, updated if a leader adds the attendance data and some notes. And the clerics can view the changes through the app. That gives clerics clarity on attendance reports. They can also evaluate members' participation in different events, etc.
Essential Features Your Church App Must Have!
Here's a list of must-have features your app should offer to build a user-friendly church app. 
Including them will surely take your app a notch higher. 
1. Events Calendar
This feature enables your community to stay updated with upcoming events and special occasions. 
Users can browse through upcoming events and access essential details. They can also add church events to their personal with just a simple "click."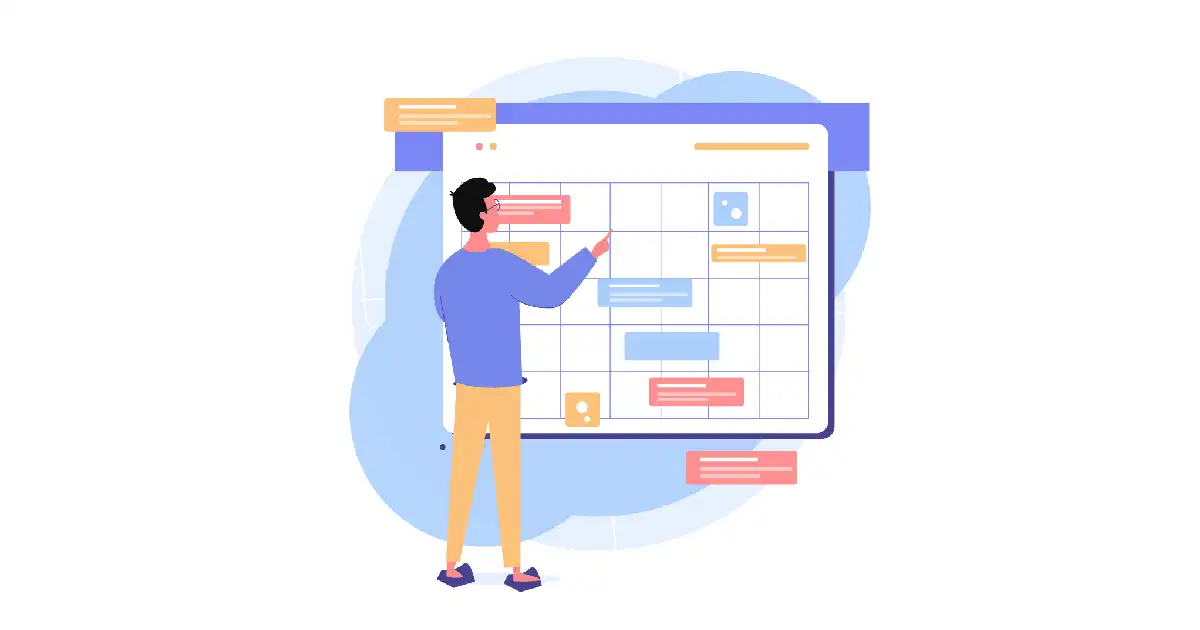 You can further customize this feature by integrating it with other online calendars. In addition, add location information via maps so that users can receive driving directions and estimated time to arrive at the event. Finally, include signup forms with calendars to help the church gather expected attendees to the event.
2. Video Player
Streaming videos of sermons and other gospel content in the app is another essential feature. 
It is essential for members who are unable to attend the church physically or who attended were inspired and want to hear a specific sermon again.
Although a YouTube or Vimeo player works well, such third-party tools bring distracting content and ads. Therefore, a customized video player must be included.
3. Audio Player
Listening to podcasts is becoming popular. Therefore, the app must allow you to produce and host episodes of church podcasts.
Moreover, audio brings a certain level of flexibility.  People enjoy listening while exercising, driving, walking the dog, in the car, etc.  
An audio player is a needed feature in such apps that remembers where you left off the audio sermon and allows you to download it.
4. Push Notifications
Push notifications enable you to send out reminders, updates, news, and other messages.
Besides, push notifications are great at increasing app retention rates. 
Send a personalized message directly to a group of church members notifying them about sermons and other special services.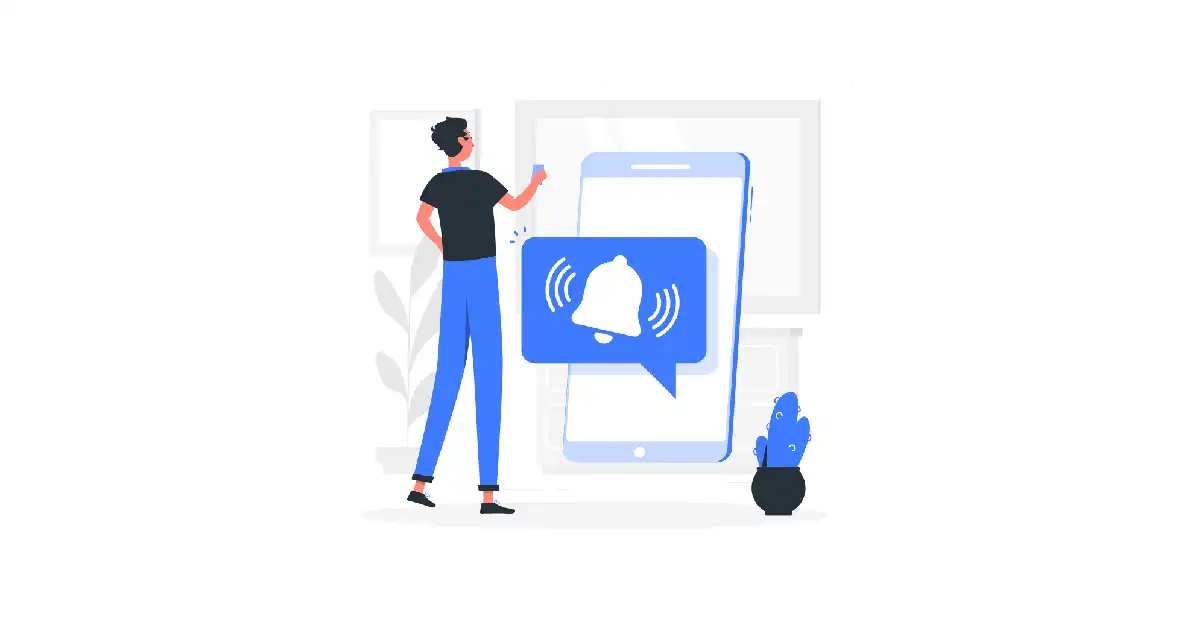 This feature is a wonderful tool to alert and notify others about a change in a starting time of an event, a canceled service, sermon updates, prayer requests, a last-minute special event, change in Easter service times, or any other reminder.
5. Mobile Giving
Mobile giving brings convenience and security for the users. 
In this digital age, people no longer carry a lot of cash or checks, and therefore they look for handy solutions to donate anytime, anywhere.
6. Daily Scripture
This feature provides a great way to reach out to your congregation – send something motivating and inspirational every day. 
Decide on a time frame and send daily verses and religious devotions to members.
7. Blogs
It's one of the must-have features if you maintain blogs. 
The best thing about the blog in the app is accessibility, and people may actually read it. In addition, you can integrate them quickly into your app via the RSS feed. 
Think how convenient it is when you post a new article, a notification goes to the congregation letting them know there is something new to read.  
8. Sermon Notes
Enhance the note-taking experience for your congregation with this feature. It uploads fill-in-the-blank sermon note outlines that the user can access at any time from the device. Users love to take notes in church or Bible study for future reference.
9. Social Sharing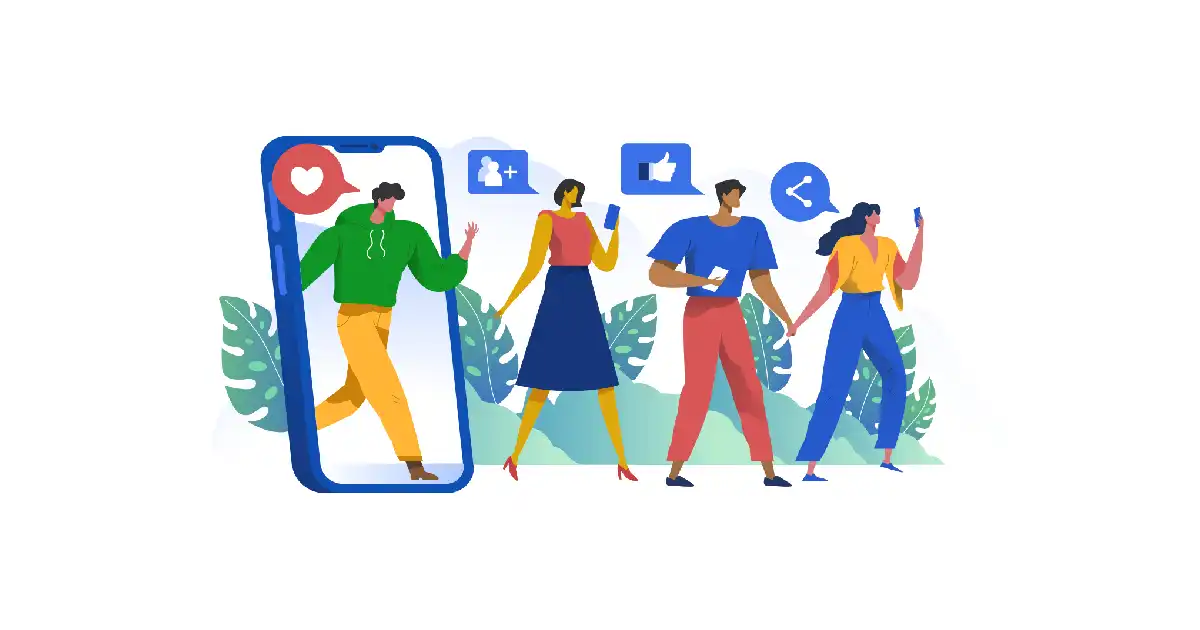 The social sharing feature helps you and your congregation members to connect through the device and share God's message across social media platforms. It also facilitates your members to share their sermons online via emails or messaging apps.
10. Bible and Reading Plans
Bible feature is expected in any church app. Rather than link to an external Bible website, add a Bible that functions within your app itself. 
Why? 
App users can copy, share, or highlight their favorite verses for reference. It must facilitate you to create Bible reading plans for your congregation.
11. Social Walls
These are chat walls with a variety of uses. Your users can publish images, like, and comment on posts featuring events or encouragement here. The app would need user registration as a mandatory step toward posting anything on the wall. 
The social wall creates a space for users' feedback, discussion, and encouragement in a disciplined environment.
12. Contact Feature
This feature makes it possible to allow your app's users to seek answers in chat, make calls, and even contact the church's representatives.
Benefits of Having Church Mobile App
Before building your church app, consider what you gain from creating one. 
Here are just a few of the many benefits of having a church mobile app:
1. Communicate Effectively
While emails, SMS, WhatsApp, etc., are different ways your church can communicate with its members, they aren't very effective. Mobile apps offer a more effective and interactive platform to reach out to the congregation.
Mobile app push notification is excellent at enhancing communication. With it, you can reach out to members with the most up-to-date information even when they're on the go and even when their app is closed. 
Push notification alerts notify and inform the app users. For example, instead of waiting for a Sunday to announce an upcoming event in the church, tell everyone or a specific group quickly with just a single click.
Your app can send the church's Facebook, Instagram, or Twitter feeds to keep everyone updated on the latest news. You can even include an event calendar that informs and invites members to upcoming worship services, bible studies, sermons, etc. You can also send prayer alerts and schedule changes.
Your members no longer will have to check emails, SMS, WhatsApp, etc., for information. Instead, all church communication can be obtained from a single source – your app. 
Sharing facility can enable your members to immediately share relevant info with others via text message or email and even on social networking sites.
In addition, you can target specific communication for specific groups. For example, there could be youth, children, or adult subscriptions.
2. Increase Giving Opportunities
Church apps offer the best way for your members to pay donations. Members no longer will have to wait for Sunday to donate physically. With church apps, they can donate at any time and from anywhere. Isn't that comfortable?
This gives the members flexibility and liberty in the donation. It also improves the frequency of donations. Apps facilitate those to donate, who usually don't attend church services. Even people who attend church services but do not always carry cash and checkbooks find app donations handy.
Moreover, when you combine this feature with notifications and reminders, it works excellently. This way, you can request your members to donate. 
Also, when your app offers them the facility to share, they can spread the message by sharing links with others and social networking sites. 
3. Connect and Support
A mobile app allows members to submit prayer requests and find out about support groups within the church. 
Support resources connected to the app enable members to find the help they seek and share these services on social media if required. 
You can also communicate with your members about ways they can support the church through volunteering. It increases outreach participation and keeps people engaged in service.   
Besides, instead of sending emails that sound impersonal, personalized app notifications are more personal at seeking support. 
4. A Single Place to Store Sermon and Teaching Resources
Mobile apps offer a single location from where everything members would need – all sermon notes, videos, podcasts, prayers, sacraments, the liturgical calendar, all versions of the Catholic Bible, etc. are conveniently accessible at the fingertips.
5. In-depth Bible Study Model
Church apps ensure you don't have to keep teaching for specific days, like Sundays only. Instead, members can study on regular days too.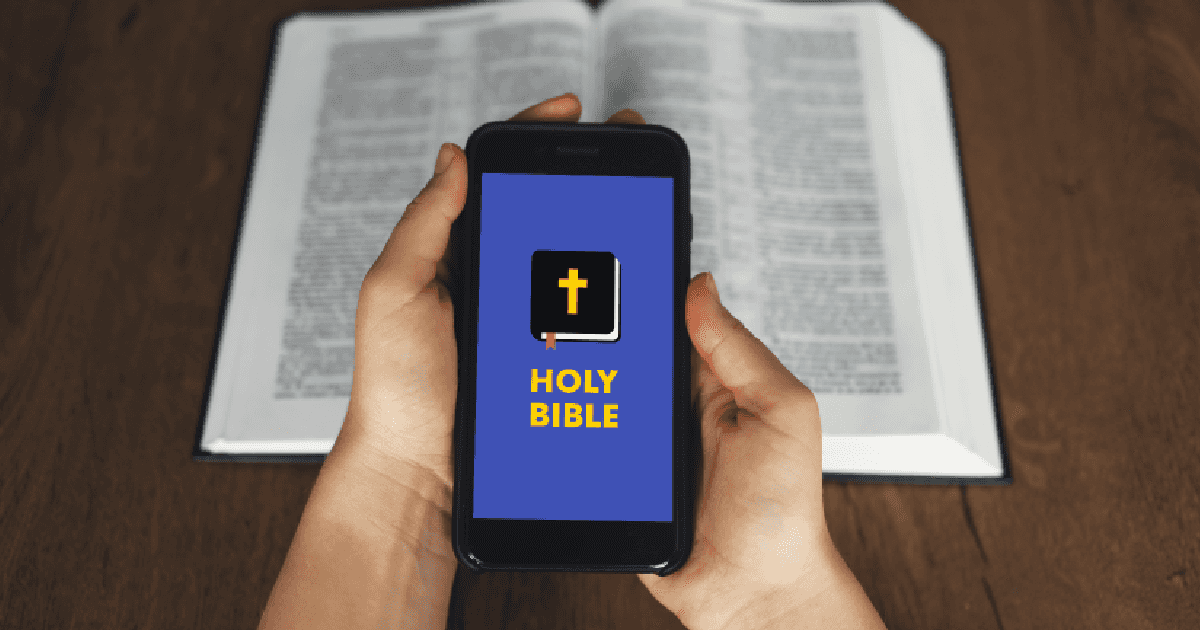 The app takes your congregation on an incredible Bible study journey by combining blogs, podcasts, sermon audio/videos, etc., as study tools.
For example, if you are teaching through a specific section, your current blog posts and podcasts can be from the same topic, giving an in-depth explanation. As a result, users find it a much easier way to study.
6. Reduce Additional Costs
You can publish weekly or daily bulletin in your church app. You can thus, save hundreds of dollars on unnecessary printing that results in paper wastage. Not to mention the time it'll save in printing, organizing, and distributing physical items.
If you compare the cost and time of sending out 500 messages about an upcoming event, you are likely to save a lot. 
It'll take a few minutes to draft and send an app notification for an event with additional details and a registration form. 
Moreover, there'll be no cost to buy envelopes and postage with a church app.
7. Easily Attract New Visitors.
When new visitors come to a location, chances are they will Google the churches in that area. Your website would then show up. 
New visitors will learn everything they need to know through the website. However, your mobile church app will take it even further. 
Once downloaded to their device, your app would help them connect with you, receive alerts and notifications.
Develop Your Church App with Imaginovation 
Custom mobile church apps are beneficial to churches of all sizes. Want to learn how your church can take member engagement to the next level with Imaginovation?
Contact us, we can build a church app for you and help you stay connected to your congregation members.
Imaginovation is an award-winning web and mobile app development company with vast experience crafting remarkable digital success stories for diverse organizations and communities. Let's talk.