You might be thinking about taking your business to the next level with a custom web application. But, have you ever wondered what makes a great web application?
For many entrepreneurs, one of the biggest obstacles is streamlining the business processes and reaching more customers. Building a custom enterprise web application can help you solve this problem. However, you need to incorporate unique features in your web app in order to see success.
In this blog, we will walk you through the must-have features of an enterprise web application. We'll also be discussing the top web application development trends in 2023.
Let's dive in!
Why Do Businesses Need A Web Application?
First, let's start with understanding why your business needs a web application.
As a business owner, your main goal is to attract more visitors and get them into your funnel. Once there, you can work on transforming them from visitors to leads and, ultimately to customers.
Furthermore, you'd also want to establish a brand. People like brands, that's no secret, and establishing one will give you the competitive edge you need to succeed in your market niche.
Would you rely on your official website to do all of this? No, right?
You need something more trending, accessible, and engaging. The answer is web applications. Web applications offer a more extensive consumer reach because of their customizable features that are typically more useful to consumers.
Also Read: Web App vs. Website: Which One Is Good For Your Business?
Accessibility is another reason why you should invest in web app development. Your consumers can easily access different features of web apps on their mobile phones.
With a custom app, you can streamline different business processes within your organization. It will help you improve overall staff productivity and eventually improve profits.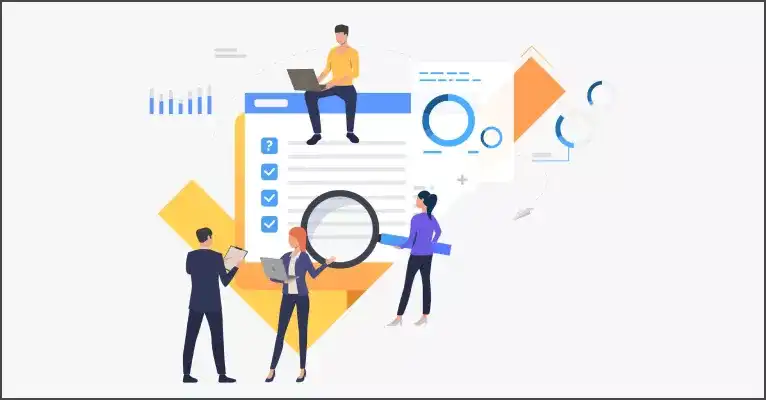 Incredible Ways Businesses Can Benefit from Web Apps
Data Recovery: You can quickly recover data in case of data loss or technical blunders using web apps.
Better Security: Web apps offer better security to the users, which ultimately leads to gaining better customer loyalty for your business.
Competitive Edge: You can put in your creative hats and come up with brilliant apps to keep the customers engaged and involved with your company. You can rest assured of the competitive edge with constant innovation.
Improved Efficiency: The use of web apps will lead to improved efficiency and better business performance.
Greater Visibility: Web applications help you streamline your business processes leading to greater accuracy. What's more, with all the data integrated into one place, your business can benefit from higher visibility.
Flexibility and Scalability: As a custom web application is made specifically to your business needs, it's completely flexible and scalable to your business's demands and growth.
Critical Features of a Successful Web Application
With so many benefits, it's worth exploring the development of enterprise web applications. Now, let's check some of the most significant elements that you must have in your web app.
1. Mobile-First Interface
Enterprise web apps require a shift from conventional web design thinking. Why? Users today rely more on smartphones and tablets.
According to Statista, over 58% of traffic comes from mobile and smartphones. Considering this trend, creating a web app that caters specifically to these people is a prudent decision.
However, in order to appeal to mobile users, you need to incorporate trending UI design to your web apps. Developers may consider aligning components with a mobile device's unique features and make the web app responsive.
Basically, your app's display should automatically adjust to whatever screen users are accessing it on. Developers should also consider optimizing their web apps' loading speeds, as the sluggish design is severely punished by terrible bounce rates.
2. Social Integration
Speaking of loading times, Imagine you are trying to complete the registration process as a new user of an app. What happens if the registration process is time-consuming? You would bounce! According to Google's paper, if your website takes just 5 seconds to load, you'll be facing a 90% bounce rate increase.
What's the solution? You could consider using social media platforms to streamline the registration process. Social integration allows users to log in quickly with their preferred social media accounts. There won't be any lengthy forms to fill up, and users will enjoy the benefits of signing up as customers.
You need to think of integrations with your users' favorite social networks. The combinations lead to better engagement of your enterprise web applications.
Social integration can offer valuable ways for users to interact with your brand. Consumers can share their wishlists, reviews, and orders through social networks. The best part—all such interactions would ultimately lead to higher brand visibility.
3. Reporting & Analytics
One of the best features of an enterprise web application is analytics. With integrated analytics, you can get critical insights into user behavior patterns and the overall performance of your web app. You can now keep track of all such data and optimize your web apps for higher engagement and better conversion.
As a business owner, you would want your business to evolve. The best way to go about it is to start collecting data from your users. Based on that data, you will gain valuable insights into their behavior, as well as pick up new market trends. You can then use this data to empower your business's development and growth.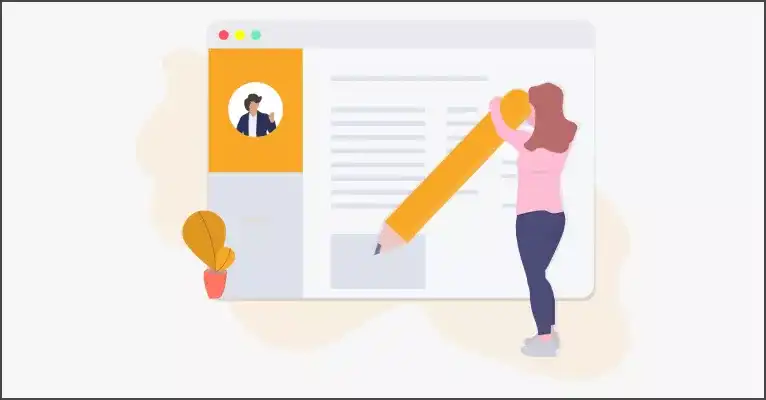 4. Web Push Notification
When you are looking at engaging your consumers, the web push notification can be a handy feature. Push notifications can offer the most personal channel when it comes to connecting with customers in real-time.
It's quite simple—a one-click opt-in directly from the web apps, and you can send a targeted push message to users' devices based on location or behavior. What's more exciting? Such notifications feel just like those from a native app, even if the browser is not running currently.
According to case studies, push notifications are so popular with users that they can increase your app retention by 3-10 times
5. Security
What's one of the most critical priorities for your business? Security, of course, It is significant to have control over your web app's security.
You would need to serve your web app through the HyperText Transfer Protocol Secure (HTTPS) certificate. Developers must ensure that online users have a secure connection to their web applications and work towards safeguarding data transfer between them and the server.
It is of utmost importance, then, that we use this HTTPS protocol. With HTTPS, customers can rest assured that their transactions are held private, their user accounts safe, and communications and identity secure.
But wait, there's more! The sites that use HTTPS also receive a substantial boost in search rankings by Google, as websites and apps without the HTTPS certificate are not recommended by Google, and you enter them at your own risk. 
6. Live Chat
Here's another feature to look out for in any customer-centric business—offering live chat. The best way to stay connected with customers is to understand their pain points.
You must also help users resolve issues effectively. Imagine it's such a relief as a customer to get viable solutions. The promptness in offering solutions can help to build valuable customer relationships.
"Live chat provides a simple way for (e) storeowners to relate to their customers, both by answering their questions and taking the time to learn more about the people who are purchasing your goods or services," says Ben Congleton, CEO of Olark live chat.
7. Web Payments
You may need to incorporate online payment in your web app so customers can pay for products or services in a hassle-free way. It would be great to have a one-step checkout. You could combine shipping, billing information, and payment methods into one step. The standard helps with quick and seamless payment processing that allows consumers to pay quickly through its native UI.
The new API by Google – Payment request promises to improve the payment experience for web users. As business owners, you could plan to support various payment systems. The payment requests make it easy to integrate any type of payment method to fit user preferences and business demands.
8. Search Engine Optimization
Web applications are not search-engine-friendly by default. You would need to overcome numerous technical challenges in making sure that web apps are discoverable. You may come across issues that may impact your web apps' SEO performance.
What can you do? You would need to optimize your SEO correctly. Enterprise web applications can facilitate visibility and customer acquisition. Here are some of the SEO best practices:
To avoid duplication, provide canonical tags when serving content from various online sources
Make use of Fetch as Google tool to test how Google indexes your web applications
Consider using Schema.org metadata that matches your page content to improve its appearance in search engines
Make sure the page doesn't use fragmented identifiers as Google will ignore them
9. User Rights Management
Take a typical scenario—different people would use your web application and for numerous reasons.
In such situations, it is best to maintain a robust user-right management system within your application. The feature can help to limit who can see what information. With the feature, you can also combat information overload effectively.
10. Document Management System
Documents typically serve purposes that are beyond information feedback loops. It is critical for your business that you keep track of your documents and keeps them organized.
Documents are not just valuable sources of information, but they also have legal significance. You may consider securing your documents for the long term in the app with an intelligent document management system.
You know that adage—"The only thing that's constant is change." As business owners, you need to keep looking at changing trends, changing patterns, and needs.
When you look at trending features and incorporate them into your app, you will have a niche app that can help your business grow beyond measure.
Enterprise Web Application Development: Key Trending Features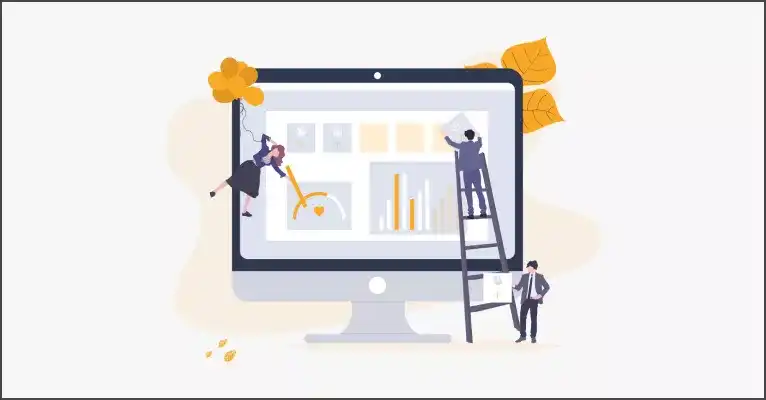 1. Artificial Intelligence and Bots
App-based chatbots interact efficiently with users. Typically, the bots use AI techniques such as natural language processing and pattern recognition to store and distinguish the context of the information provided. The stored information helps to elicit a suitable response to future queries.
One good thing about chatbots is that they allow you to operate your live chat 24/7. Such operations can help with prompt issue resolution and save costs for your business. The behemoth B2C companies are already using this technology.
For example—the official page chatbots inside WhatsApp, Facebook Messenger, and Skype.
You can keep a lookout for trending UX with the rise of bots usage. What are the benefits? AI-based bots have 24/7 problem-solving potential, human-like experience, and deep consumer behavior analytics.
2. Internet of Things (IoT)
In 2023, you will find IoT has become a new and very distinguished trend. Though the concept is not new, it's started gaining ground only recently because of the latest advances in AI and machine learning.
So what is IoT?  The Internet of Things (or IoT) is a network of interconnected devices that require almost no actions from the users' side to execute operations and perform useful results.
Healthcare, transport, marketing, and more are likely to be major IoT niches in 2023. Changes in the IoT environment will shape new trends in web design (UX).
3. Accelerated Mobile Pages (AMP)
Today, business owners wish for businesses at the speed of thought. As we mentioned before, slow apps often have high bounce rates, and you want people to stay and scour your site more so you can introduce them to your sales funnel. 
This is why more and more developers are keen to develop Accelerated Mobile Pages (or AMP) technology. AMP technology can help to speed up page performance and to decrease the risk of users leaving.
Today with 5G Internet technology, most brands choose to develop native apps to make the user experience better. The AMP plugin gives companies a chance to save UX costs and reach users with any Internet speed.
As a result, you would find smaller and niche products successfully competing with mammoth market leaders.
4. Single Page Application (SPA)
With high-speed Internet standards, you can look for a different approach to web development. You can transcend from the path that every action made on the page, such as clicks on several buttons, leads to one more web page downloaded from a server.
SPAs have been trending with the rise of JavaScript frameworks. For example—Google pages such as Gmail, Google Drive, or Google Maps, and networking platforms like Facebook, are the SPA-type. In the future, you can look out for more functional websites constructed as SPAs.
What's fascinating about the SPA approach? Users will get instant feedback with SPAs. SPAs have more chances to hold users' attention because they seem to be fast operating. You also have an added advantage as single-page sites consume less and can work without any server-side code (API technology).
5. Voice Search Optimization
Imagine having information that's more text and less voice. What would you prefer? You're right! Users prefer more voice.
For example—virtual multifunctional home assistants such as Siri, Google Home, or Amazon's Alexa prove this facet.
In 2023, you will find quite a few smart and IoT devices will execute commands given by voice. Would users type in commands when the devices understand their voice-based commands clearly? You're right! Users would not prefer keying in commands.
As business owners, one of the pertinent development facets would be to optimize your physical and digital product for voice search and voice commands. Experts predict that almost 55% of all households globally will have a voice assistant by the end of 2023.
Now, that's one of the web development features for web apps to look out for—voice-activated self-standing devices and voice optimization.
Why should you look out for development? The feature saves time and allows users to order more. It is not only multitasking but also gains users' loyalty. And there's more! With voice usage, you would have access to an authoritative source of user behavior analytics.
6. Motion UI
You can expect a future of MVPs to be minimalistic. Experts anticipate the demand for brand-new design approaches, including motion UI.
Although motion user interface design has been trending since 2018, SASS libraries technology has made accessibility easy for any device user.
Why should you look at this feature? With motion UI, digital product usage is more intuitive and precise. Developers can now spend less time on digital product building and save the costs of product owners.
The motion future of web design can be appealing because SAAS libraries are flexible. Developers can easily integrate UI/UX features with CSS, HTML, and JavaScript and work towards achieving highly responsive apps.
7. Augmented Reality and Virtual Reality (AR/VR)
Sci-fi-looking apps can be a reality with AR and VR technologies. The popularity of Google Earth and Pokemon Go highlights the incredible growth of such technologies.
AR and VR technologies are transforming businesses like never before. Experts also estimate that their collective market size could be around $215 billion by 2023.
In the future, you look forward to more AR/VR apps with their quality, productivity, and efficiency. Examples include Alibaba's WayRay and Nvidia's DriveAR.
8th Wall, a leading AR company, allows users to build AR-enabled web applications. CEO Erik Murphy-Chutorian says, "we are moving to an era of physical technology, which allows us as people to interact with the tech in a way we have never done previously."
8. Cybersecurity
Cyber threats, website hacking, and information theft are increasingly lurking. Cybersecurity Ventures Report highlights that cybercrime is likely to cost the world $6 trillion per year by 2023.
You would need to work on cybersecurity. Such proactive steps can protect your apps against theft or service disruption. It would help to work on strengthening your security system continuously. Your efforts will lead to happier users, with their confidential information secured and safe.
9. Blockchain Technology
Cryptocurrencies have been around for almost a decade. What can you expect in 2023 blockchain currency trading could become significantly more active.
Here's a new input—in 2023, consumers used over 81 million blockchain wallets globally. You may wish to keep an eye on this emerging technology.
Blockchain operations typically should be secure and protected from hacker attacks and technical errors. Some of the major banks are already planning to work on algorithms to protect valuable user data.
They would also work on keeping crypto trading safe. If the blockchain landscape becomes more accessible and trustworthy, it could revolutionize how people pay taxes, build professional relationships, and more.
10. Responsive Web Design (RWD)
One of the vital trending features is investing in responsive web design (RWD). The RWD approach is likely to gain significant attention. Why? The RWD approach can facilitate accurate indexing from the search engine. With proper indexing, it can influence your competitiveness. It's time you work towards a universal code for all types of devices. And RWD is your answer.
Enterprise web applications are critical for your business continuity and success. You can work with your team and incorporate trending features that could directly translate to revenue and site traffic.
With a host of ever-changing user requirements, you need to evolve continually. You can build a brilliant app that would be an accessible touchpoint between your business and your customers.
Build a Successful Enterprise Web Application with Imaginovation
Do you want to develop a valuable app for your business? If you don't know where to start, then get in touch with us.
We are an award-winning web and mobile app development company with vast experience in creating meaningful digital success stories for startups to Fortune 500 companies.
Book A Consultation
Book a meeting with one of our team members and we will help you plan out your next steps. You can also use our calculator tool to receive a rough estimate on your project.