UX, or User Experience, is the backbone of any product development process, and yet, its importance often gets overlooked.
Are you keen on building a product that doesn't just solve a problem but is also a delight to use? Then, you've landed at the right spot.
In this article, we'll take a deep dive into the critical role that UX plays in product development. From conception to launch and beyond, understand how focusing on UX can make or break your product.
Ready to elevate your product from good to great? Let's uncover the magic of UX together!
Why is UX Important in Product Development?
User experience done right can benefit a lot. The first step, most often, is to have the UX strategy in place. Take a moment to think of all the pain points—it can help to turn them around for a superior product and user experience.
Let's examine some use cases for a not-so-good user experience (UX):
Confusing to use where the users don't understand how to navigate or understand the features
Inaccessible, for example- when the app isn't curated for accessibility, leaving behind a few users who struggle to work around the product
Lacking visual appeal, when the product isn't a visually appealing experience
Inefficiency, when it is taking too long to do things
As a product owner, you want to work around the pain points and beyond to create a great user experience. A good product then would augment the user experience and have some of these facets:
Increased accessibility, where users can access it on various devices; plus enable users with a range of abilities and disabilities to perceive, understand, navigate, and interact easily
Pleasant, attractive, and fun experience
Easy to learn and figure out the app/product features
Helps users with a more engaging experience and, in turn, feel more connected to the product
Here's a quick peek at why UX is important in product development: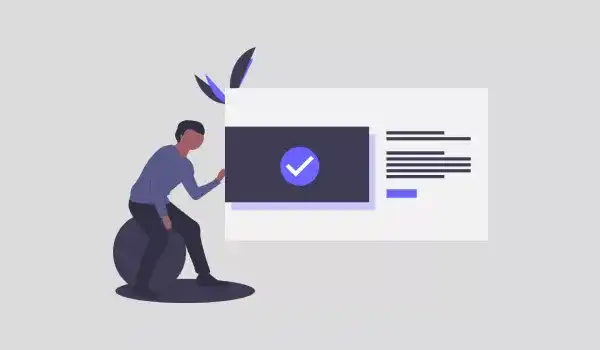 1. Learn quickly and adapt to changes
Integrating UX in the development process is critical because when a well-researched and designed solution is in place, it helps to come out with a better experience.
An iterative UX process can help to find out whether the users or business stakeholders are aligned with the product, and any changes can be quickly adopted. The agile product development approach helps perfect the solution and achieves more success.
2. Enhanced organic engagement
Here's the thing—organic engagement helps with enhanced connection. It gives your targeted audience a means to connect with you. And when users feel connected, you are one step closer to brand loyalty.
All this can be achieved with UX done right! So, work on structuring content, designing, and offering value for the users, which will attract more users. Plus, it will help to gain more conversions and happier users.
3. A concrete vision of what to develop next
When your research, design, and UX strategy are handy, you will be able to offer clear value to your users.
A user-centered approach to product or service building can help with the next steps. Plus, the agile approach can help you understand pain points, deal with problems faster, and account for the benefits.
In this way, product owners will not be lost in meaningless features and will focus on setting a clear vision of what needs to be built next.
4. Good user experience is great for business
One of the critical benefits of UX is an increased ROI. According to a Forbes study, on average, every dollar that gets invested in UX brings 100 dollars in return. Now, that's around an ROI of a whopping 9,900 percent.
Research highlights that companies that invest in UX benefit from decreased customer acquisition costs and a decrease in support costs. Plus, there's an increase in customer retention and augmented market share growth.
5. Reduced costs
A good UX design helps to achieve consistency. What's more? The UI/UX developers can work out a way to reuse the building blocks. Thus, the design system can solve common design problems, which avoids reinventing the wheel, and see almost a 50 percent increase in product development efficiency.
10 UX Design Best Practices for Successful Product Development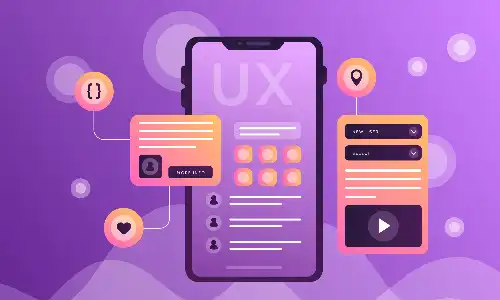 1. Stay Informed on UX Trends and Strategies
It's always nice to find out the UX trends and strategies in the market. Learning from others offers valuable insights; the best part is that you can align it with your organizational vision and goals.
C-level leaders can connect to top UX experts. The insights can help you learn from mistakes, failures, and successes—and, more importantly, not lose valuable time when making the product.
2. Avoid Reinventing UX Design
In the UX world, one cannot miss out on the insights from the king of usability Jakob Nielsen; he talks of how users spend most of their time on other sites. So, users prefer your site to work the same way as all other sites they already know.
Simply, product owners can take this insight and design patterns that users are familiar with. So, forget about strange color schemes, weird layouts, or messy content hierarchy. It's best sometimes to go with a design idea that your users know. Of course, that should not restrict you from trying something unique or creating something that gets you high engagement levels.
3. Become a Persuasive Storyteller
In the UX landscape, storytelling helps to build a stronger brand. It is an excellent practice to work on storytelling that builds empathy, where the narrative can help users make a connection with data and why users should care about it.
Stories bring user pain points and goals to the forefront of the conversation. They help product owners create a common language and develop a product with relevant offerings for the users.
A few things to keep in mind when curating a story are:
structure
purpose
personas
problem statement of the user and
The solution to the problem
Ultimately, a story can help create a great user experience and a better product.
4. Work Towards Consistency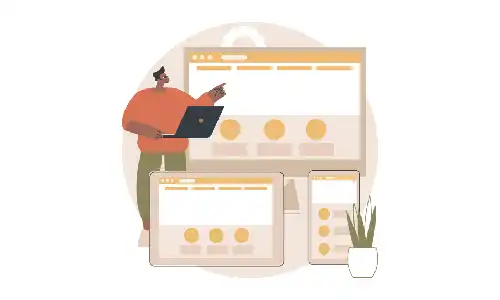 Having consistent touchpoints throughout your app can make it easier for the user to navigate through it.
Product owners can plan for consistency in visuals, color themes, fonts, and CTAs. This helps to ensure that functionality and design remain the same across your app, leading to a better user experience.
5. Work Around Responsive and Practical Design
It is easy to get into the flow of adding outstanding elements to improve a product. Often, it can make the UX designing process more complicated. So, it is easy to follow the rule of thumb to add whatever is necessary to the product design.
Minimalism can work wonders, and it can avoid distracting your users. The ultimate goal should be to have a product that's practical (caters to users' needs), responsive, and user-friendly.
For example, Instagram has no visual noise or unnecessary elements.
6. Establish Your Brand
Think about what your brand stands for. The findings can help to create a relevant persona for your users. Moreover, it will help you stand out and get you a competitive edge as you break away from your competitors.
Your product should be able to imbibe and communicate the larger goals of your brand. Building trust in your brand will help users feel confident that your products are quality.
UX makes up a considerable portion of the overall brand experience for online businesses. Being well-researched, consistent, and targeting the right audience niche with a UX-optimized website can help you go a long way.
7. Have a Goal-Centric Design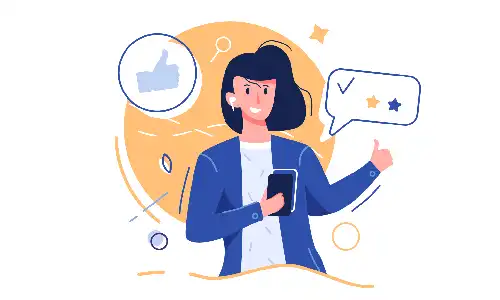 Who wouldn't want a high-quality product? a step to achieve it is to have a goal-centered design. The design has a focused rationale and motivation of the product owners and is based on comprehensive research. The trend is the key to more satisfied users and improved profits.
While developing, have a quick check on every element placement and whether it is helping achieve the goal. If not, you can get rid of specific elements or tweak the UX strategy. Ultimately, the objective of the product should be to cater to the end user's needs in the simplest and quickest way possible.
8. Keep Your Target Audience at the Heart of Every Decision
Your product is for your target audience, and it is only logical that the UX product design should be grounded on understanding your users' needs.
It is best to have in-depth research on your targeted audience's preferences and needs. The research insights can help product owners develop a product that establishes the brand in the user's mind.
9. Keep it Simple
The keep it simple principle can help when developing a product. Wherever possible, it is best to avoid complex designs. It is straightforward simplicity guarantees exemplary levels of user experience and greater user acceptance.
Here's a great example- Uber kept a simple design and did not focus on wowing the users. Still, they could capture users in scores due to simplifying the design process, making it a very convenient and straightforward experience.
10. Content is Still the King
Considering content as a crucial component of the entire UX design strategy is critical. Content is the primary source of information; thus, it should be relatable to the user.
If the design is fantastic, but the content is not engaging, there's a mismatch. Therefore, user acceptance and retention will work when there is a perfect blend of content and design.
Wrapping Up
It's time to set the bar high when curating the user experiences for your product, as user expectations and needs are constantly growing. A good UX strategy is critical for your business, which can significantly impact the business ROI. Get ready to empower your users with a superior product and user experience.
Design Intuitive UI and UX with Imaginovation
Intuitive UI and UX lead to happy efforts. To design intuitively, you must design and develop a product that matches user expectations. Seek to understand your users' mental models and work around your research insights.
If you want to curate superior user experiences and don't know where to start, talk to us.
We are an award-winning web and mobile app development company in Raleigh with incredible experience helping businesses curate mind-boggling UI/UX.
Let's Talk.
Book A Consultation
Book a meeting with one of our team members and we will help you plan out your next steps. You can also use our calculator tool to receive a rough estimate on your project.