Digital Transformation
Workflow Automation
Helping businesses redefine productivity by transforming tasks into automated flows
Workflow Automation
Services.
Dive into the future with tailored automation solutions. We meticulously transform manual processes into intelligent, self-driven workflows, empowering your team to focus on what truly matters.
AUTOMATION CONSULTING
We take a deep dive into your processes to identify opportunities for automation and charting the best path forward.
CUSTOM AUTOMATION DEVELOPMENT
Creating tailored automation platforms, tools, and applications that are aligned with your business requirements, tasks, and operations.
INTEGRATION
Connecting different software systems, we create a smooth and integrated workflow for your business.
AUTOMATION TRAINING
We can help you empower your team with the skills and knowledge to harness the full potential of your automated systems and tools.
ONGOING AUTOMATION SUPPORT
Stay agile with our continuous support, ensuring your automation tools evolve with your business and remain optimized.
Our
Process
Our process is a blend of expertise, collaboration, and innovation, tailored to ensure every automation solution seamlessly fits your business needs. Kick Off

Your Project.

Your end goal with an enterprise website should be to stand out from the crowd – not conform to the masses. Partnering with Imaginovation gives you that edge with the industry's finest designers and developers.
01
FAST, RESPONSIVE COMMUNICATION
Good communication is essential in any partnership. You can always contact our team with any questions, ideas, or concerns and we'll get back to you with meaningful answers.
02
DEDICATED DESIGNERS & DEVELOPERS
You aren't just another number in a spreadsheet when you work with Imaginovation. You work with professionals who are dedicated specifically to your project.
03
AGILE APPROACHES FROM A TO Z
Our team closely follows the proven Agile methodology. We have created our own Agile project management program to keep everyone organized and on-task to meet all deadlines.
04
TRANSPARENT, COLLABORATIVE PROCESSES
We want our clients to feel they are in the driver's seat at all times – we're your time-tested vehicle with built-in GPS guiding you to your destination.
Our Thinking in
Action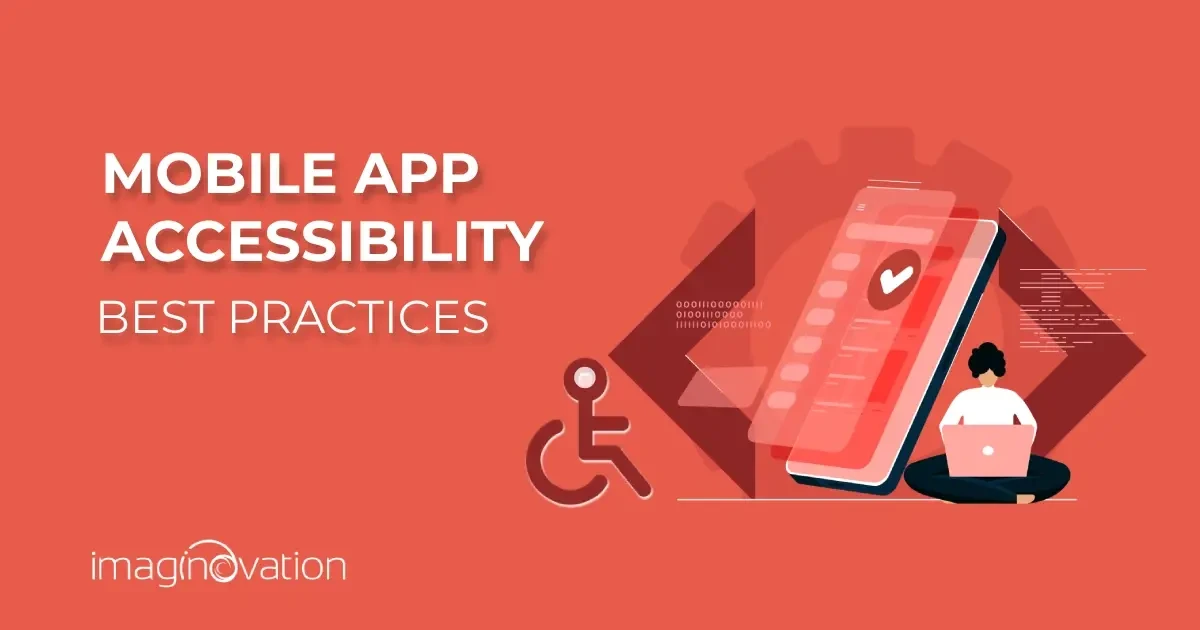 Dec 1 2023
Getting Started with Mobile App Accessibility: Best Practices & Checklist
Mobile apps are designed to make people's lives simpler. But when your mobile app has accessibility issues, it can have an adverse impact on…
Read more >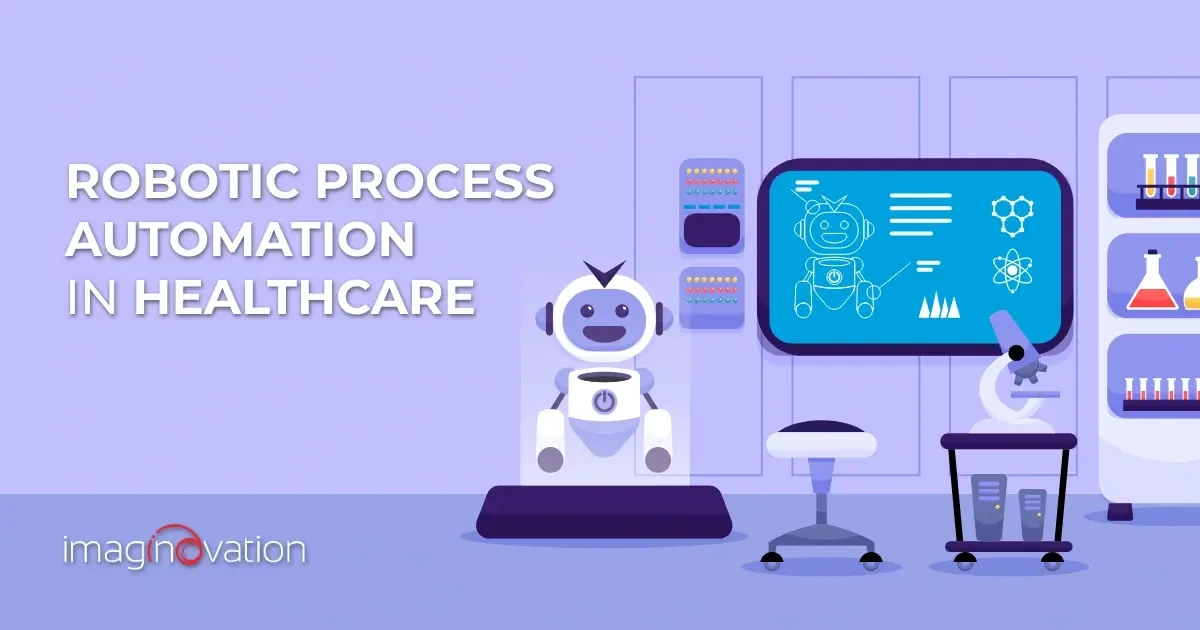 Nov 28 2023
Robotic Process Automation in Healthcare: Benefits, Challenges, and Use Cases
Today's healthcare landscape is ridden with redundant processes. Plus, there are high operating costs, high patient volumes, and healthcare…
Read more >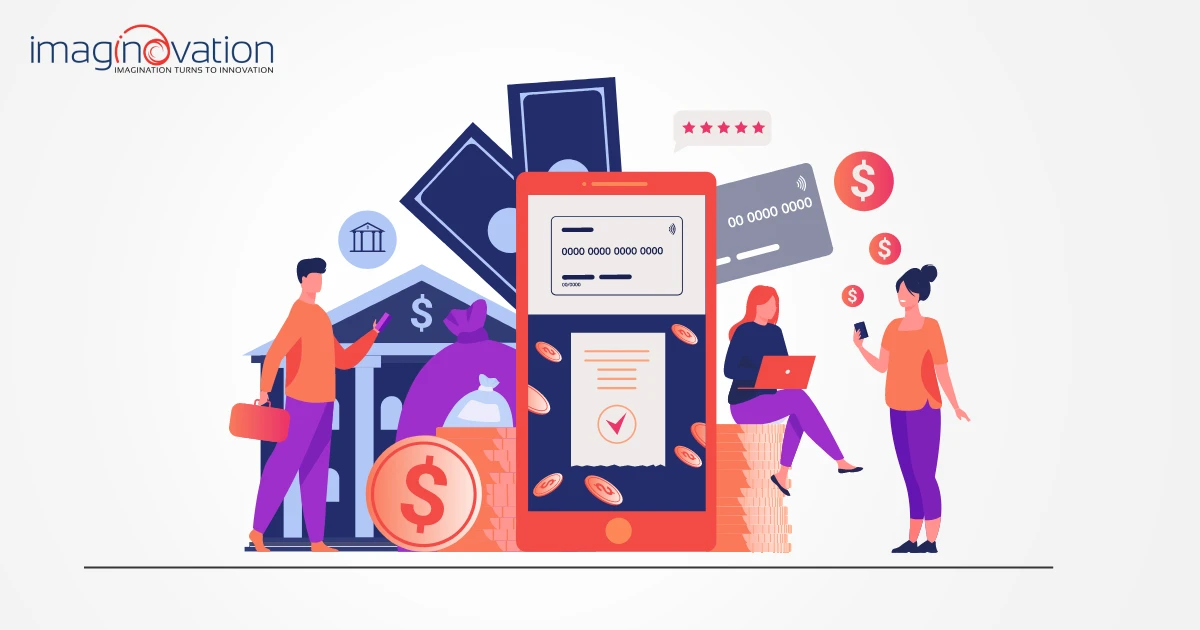 Nov 25 2023
Fintech App Development: A Step-by-Step Guide for 2024
Fintech (financial technology) is one of the hottest technology sectors these days.  From online shopping to mobile bank transactions…
Read more >
View All Posts
Frequently Asked
Questions
How long does a typical workflow automation project take from start to finish?
What are the costs involved in implementing workflow automation?
Can you integrate automated workflows with my existing software and systems?
We have an in-house IT team. Can they collaborate with your experts during the automation process?
How do you ensure the security and privacy of our data during the automation process?
Will there be training provided post-implementation to help our team understand the new automated workflows?
How scalable are the automated solutions you implement? Can they adapt as our business grows?
What kind of post-implementation support do you offer?
Do you offer customized solutions, or are the automation services one-size-fits-all?